Nonna Knows Best: Italian Rice Recipes Inspired By Giada's Grandma
You must be signed in to print this content
Giada's Nonna Luna had a strong affinity for rice, and it led to several beloved Italian rice recipes in the De Laurentiis family.
"My grandmother, Silvana Mangano, was a big Italian actress. Big like Sophia Loren!" says Giada. The very first movie Silvana ever starred in was titled
Bitter Rice, 
which kicked off her decades-long film career.
"There was such a mystique around her, and she was beloved. She was sort of a pin-up girl - voluptuous woman, sort of everyone's fantasy," Giada laughs. "It's sort of weird hearing that about your grandmother, but I do know that's how people felt in this country (Italy) and people loved her!"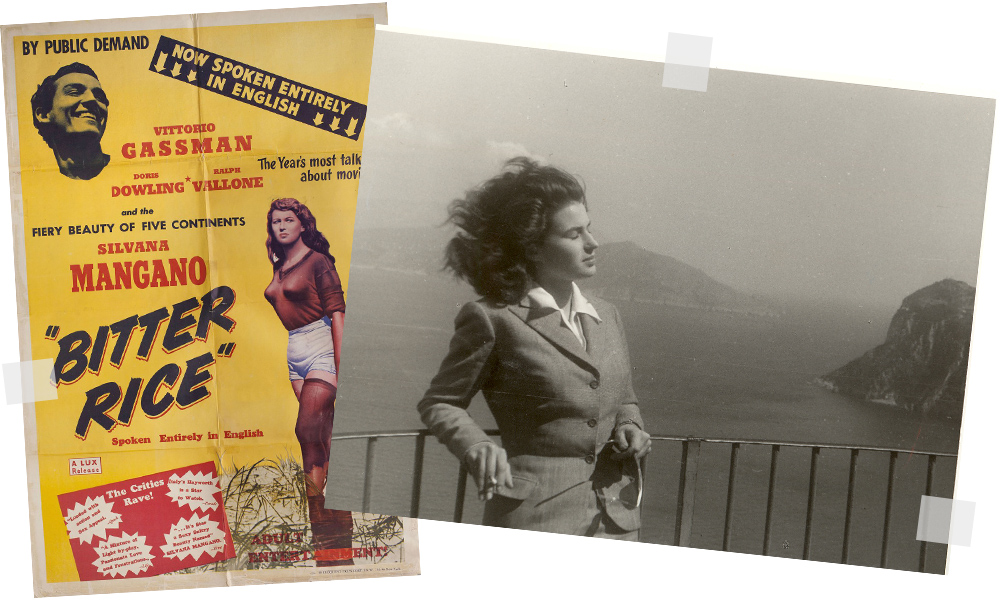 While she was known to the public as Silvana Mangano, she's known as Nonna Luna in her family. She was the first one who explained to Giada and her siblings what the moon was, and as a kid, Giada was afraid of the dark. Silvana told her, "If you see the moon shining, just remember I'm with you, so you'll never actually be alone." Ever since, she's been lovingly known as Nonna Luna.
When it came to food, Nonna Luna loved rice - and as such, she passed many Italian rice recipes down to the generations.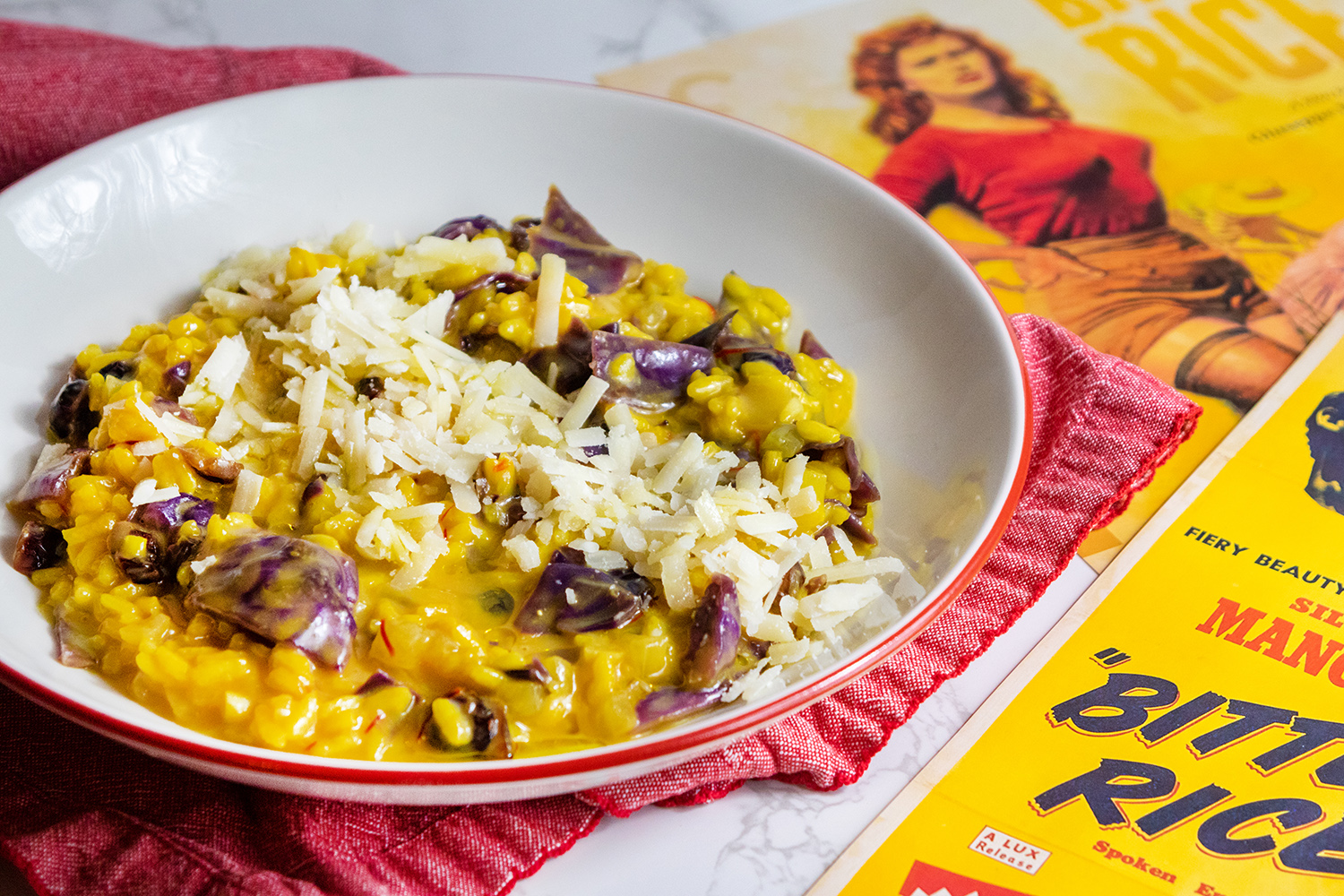 Many of Giada's recipes are inspired by Nonna Luna - especially this Bitter Rice, so appropriately named after the first film Silvana ever starred in. Using
saffron
in risotto is popular in Milan, making this a spin on "risotto alla Milanese," a regional classic. In order to live up to the name of Bitter Rice, Giada added radicchio - an Italian lettuce known for its slightly bitter flavor profile. Dried cranberries add a sweetness to balance the flavors, and the result is a beautifully-hued risotto with loads of great flavor.
If you really want to make it in the style of Silvana, Aunt Raffy says "she used to say, to make a good risotto - when it's done, you have to turn the fire off and put the pot at the edge of the burner. Don't ask me why, okay?" Okay, we won't!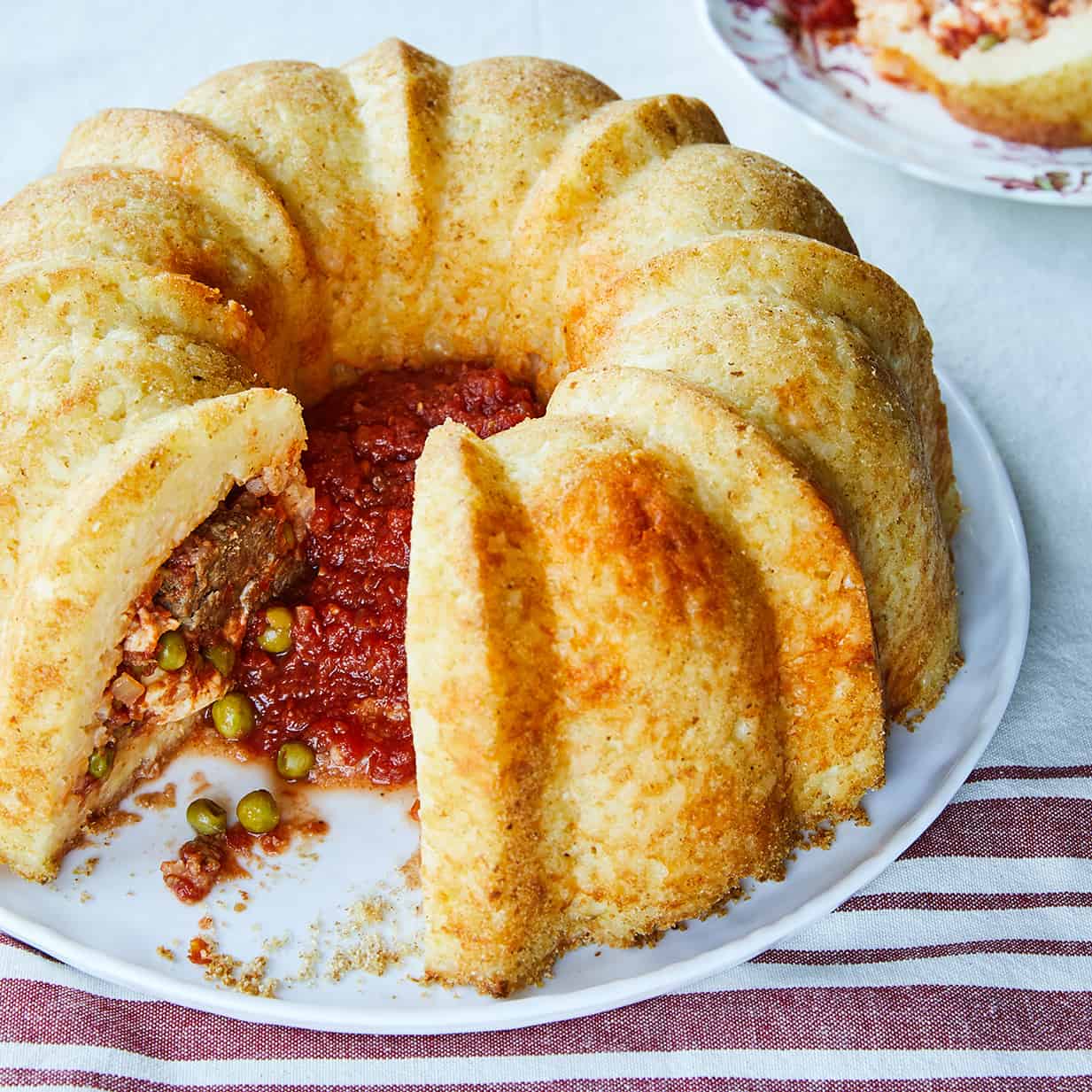 A legendary Italian rice recipe in the De Laurentiis family is the one, the only - the Sartu Di Riso. This was Nonna Luna's favorite dish, and Aunt Raffy went on a quest to call just about every relative in order to find out exactly how it was made. It's a Neapolitan classic made with Arborio rice, meatballs, cheese and more, all baked together in a bundt pan to create a savory
timballo.
The dish came to be when Giada's Nonno Dino took Silvana to the Amalfi Coast to get engaged and meet his family.
"The story goes, my grandmother was a big fan of rice, but not a huge fan of pasta. So, my grandfather asked his mother if she could make a rice dish for the two of them... the most difficult rice dish in Naples: the Sartu Di Riso. That's what she made for my grandfather and grandmother, my grandmother fell in love with it, and Aunt Raffy and I make it together now. It's a heck of a lot of fun when we make it, and everyone in our family has input on how they think it should be made." - Giada
As far as Italian rice recipes go, this one may be most infamous for being incredibly difficult - but the way we see it, it just takes time and has a lot of steps! In actuality, there's nothing particularly difficult about it as long as you have the time to make it! The result is an absolute show-stopper of a recipe, and even
if
it all falls apart, it's still incredibly delicious.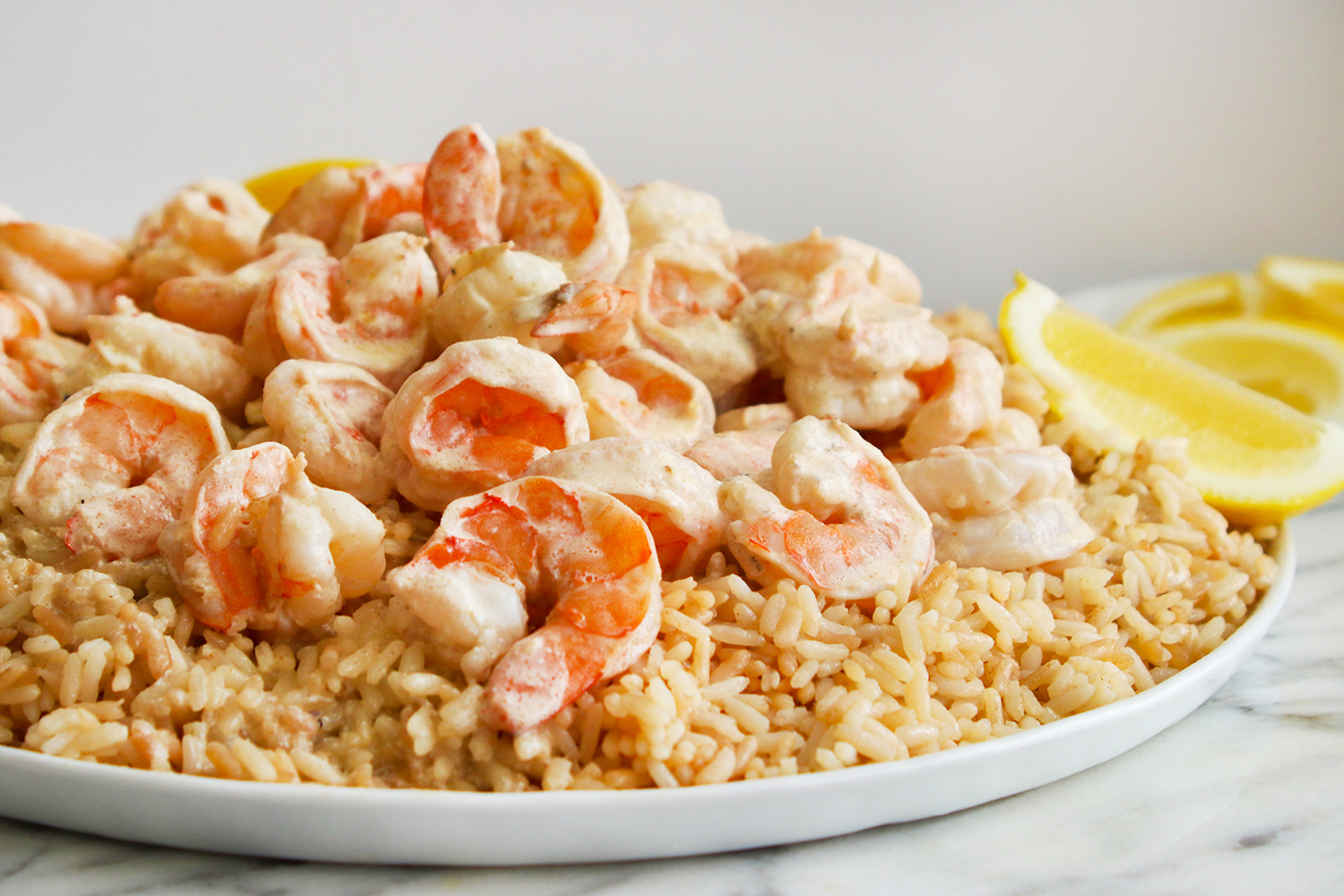 According to Aunt Raffy, Nonna Luna started specializing in rice dishes. Every Wednesday night, she would make a different original recipe starring rice. One night, she whipped up this particular one - a creamy shrimp over rice, with a bit of a kick. Everybody LOVED it, and it became well known as "Nonna Luna's Rice". Only thing is, she never actually gave Raffy the recipe.
The day Silvana passed away, the entire family was over at the house. "I went into her kitchen, and I said, 'the only thing I feel like I can do tonight is make her rice,'" says Raffy - so that's just what she did. After years of trial and error, Giada and Raffy worked together to get it just right.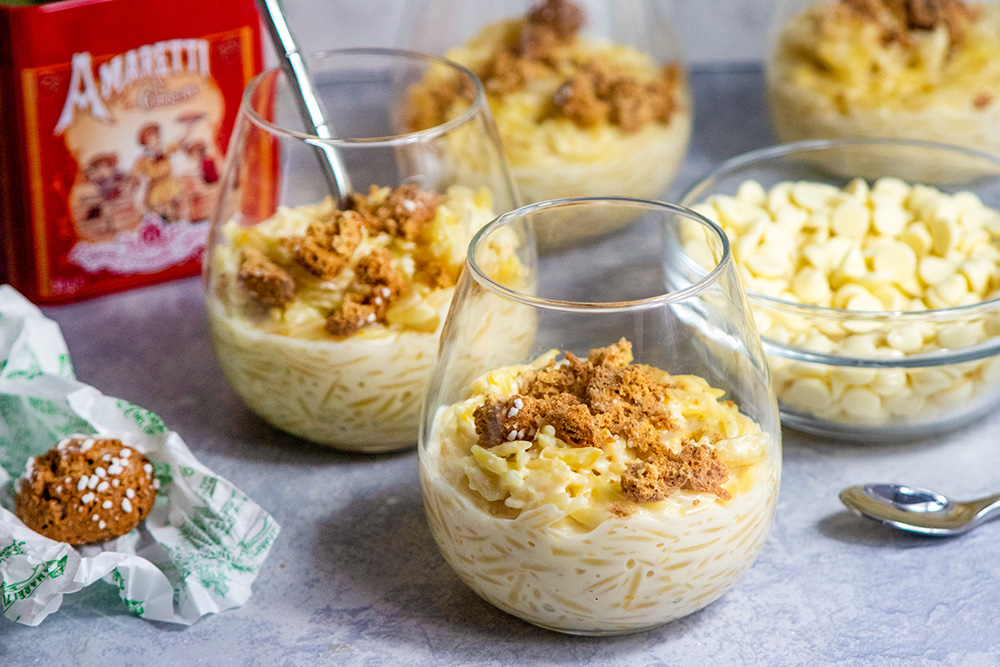 For a plot twist of a dessert, Giada made her own version of a Tuscan rice pudding - but instead of rice, she opted for a famously rice-like pasta, orzo (
Fregola
or couscous would be fabulous, too!). White chocolate and orange zest give it a fabulous flavor, and crushed
amaretti cookies
take it over the top.