Organize Your Family Recipes With A Custom Cookbook!
You must be signed in to print this content
Turn your favorite family recipes into a beautiful custom coffee-table cookbook!
A lot of us have been bitten by the organization bug lately - whether it's a result of binge-watching The Home Edit on Netflix, or the turn of the seasons, everyone seems to be in de-clutter mode. While typically this means cleaning out closets and cabinets, there are some fun and unconventional organization solutions we've come across, too. Our favorite? Organizing your family recipes into a beautiful (and easy to read!) custom cookbook. Not just any custom cookbook, either - you can make recipe books so beautiful, you'll want them to sit front-and-center on the coffee table.
We've made it extra easy by teaming up with
Plum print
to do the legwork for you! The process is simple:
•We'll send you a box in the mail for you to fill up with your favorite recipes (and photos, if you have any!) No scanning or organizing necessary, just pop it in the box and send.
•Then, we'll design and organize all your recipes into a beautiful custom cookbook, and send you a digital proof to review.
•All of your original recipes and photos will get returned to you, along with your beautiful custom-made cookbook!
Recipes scribbled down by your grandparents 50 years ago, magazine clippings of times past, or even your signature dish written on a post-it note will live on forever!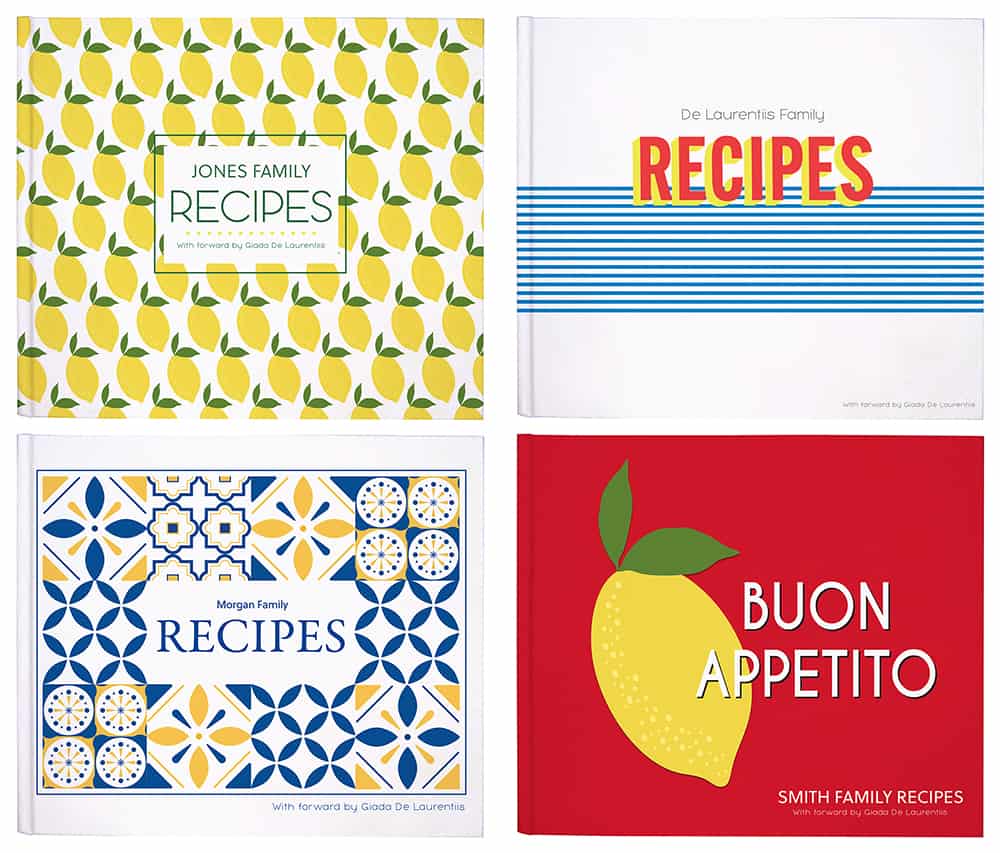 You'll have a say in the design, too! You can choose from our very own Giadzy x
Plum print
cover options (a few pictured above!), or upload your own photos to create a unique and personalized book cover. During this process, you can view the digital version of your cookbook, request changes, and approve it when it's perfect!
There's a bonus, too - Giada handpicked a few of her favorite recipes that you can opt to include. We didn't forget about the possibilities of the future, either! The book can include a few blank pages in a recipe format at the end for any new dishes that make it to family-heirloom status.
Even better? A portion of
every
book sale goes to the
No Kid Hungry
organization, so your purchase doesn't just make a difference in your life - it makes a difference for a child in need, too.
Next time you come across an old family recipe in your organizing pursuits, start gathering them all in one place - and let us preserve them all in one beautiful place. How's that for organization?