9 Creative Ways To Cook Pasta from Giada
You must be signed in to print this content
Looking for something creative and fresh to do with that box of pasta? Giada has you covered!
Don't get us wrong - we have
zero 
problem with your traditional spaghetti and Sunday sauce, bolognese or bubbly lasagna. However, there are only so many times you can eat pasta in the traditional format so many days in a row - and if you're anything like us, you've got pasta on repeat these days. In order to spice things up, we threw together some of our favorite creative ways to cook pasta from Giada!

Creative Ways To Cook Pasta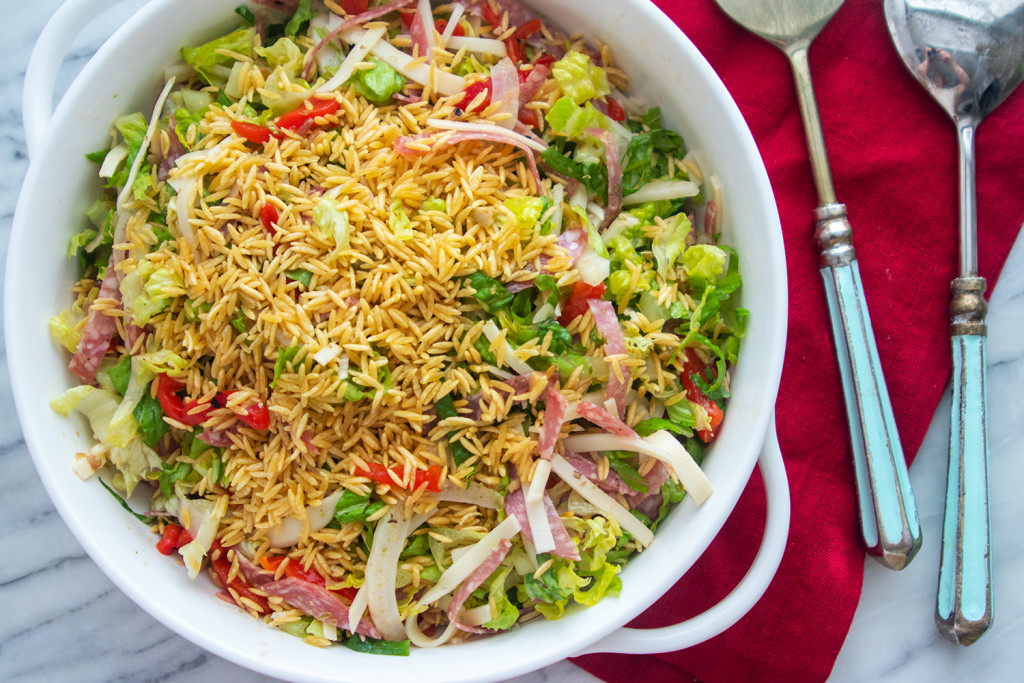 Pasta salad just got a whole new meaning. Frying up orzo in a pan of olive oil turns it into something super crispy and delicious, and it'll take any chopped salad to the next level.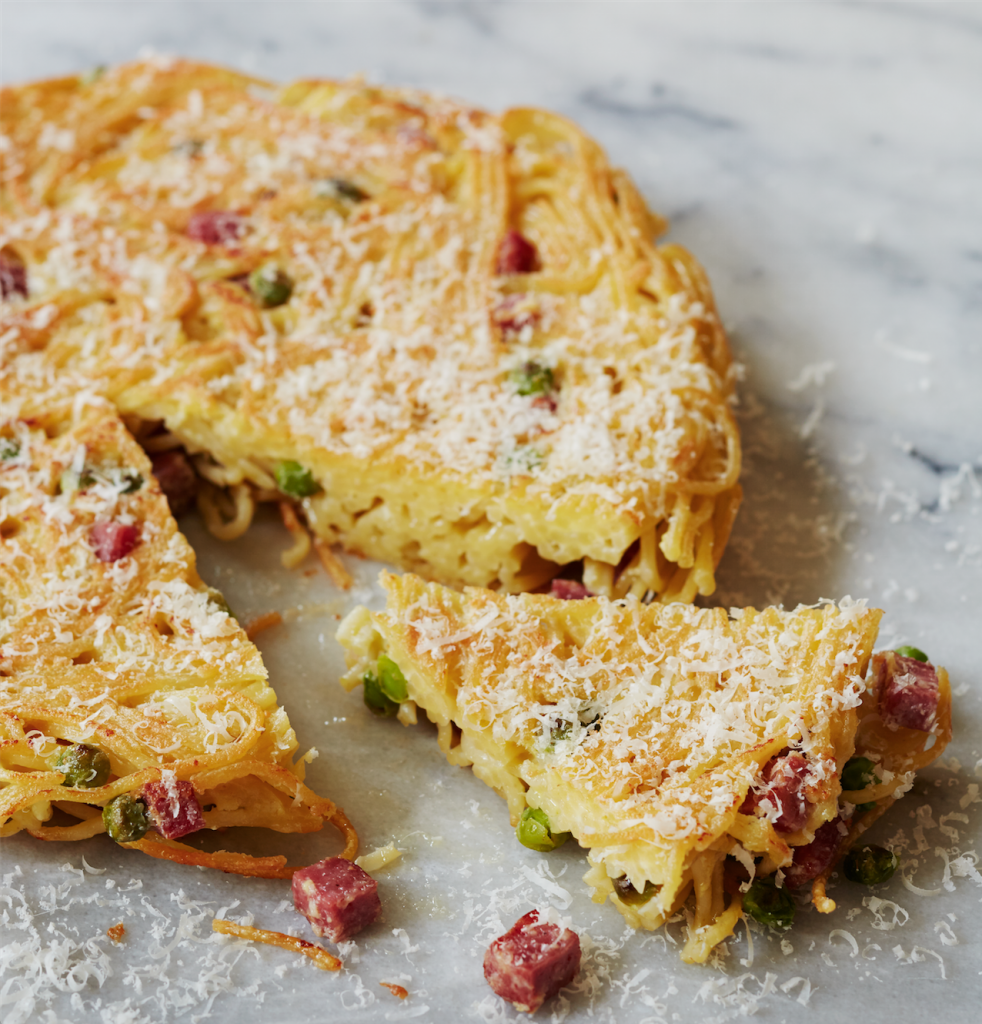 Consider this a base recipe, and then you can replace basically all of the add-ins with whatever you have. Seriously - whatever you have! Canned or frozen veggies, cheese, leftover protein... anything goes in a pasta pizza.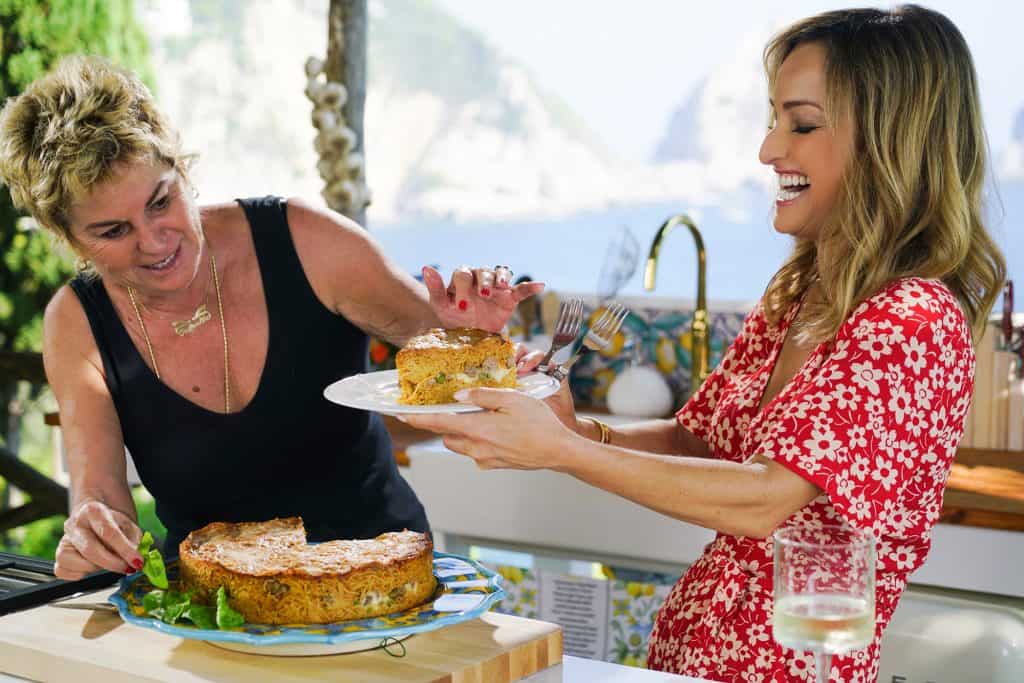 Okay, does this recipe take some time? Yes. Does it have a long list of ingredients? Also yes. However, if there were ever a time to do some epic project, and if you're lucky enough to have all the ingredients, now is the time to hone your skills. Consider it practice for when you get to eventually throw a really impressive dinner party!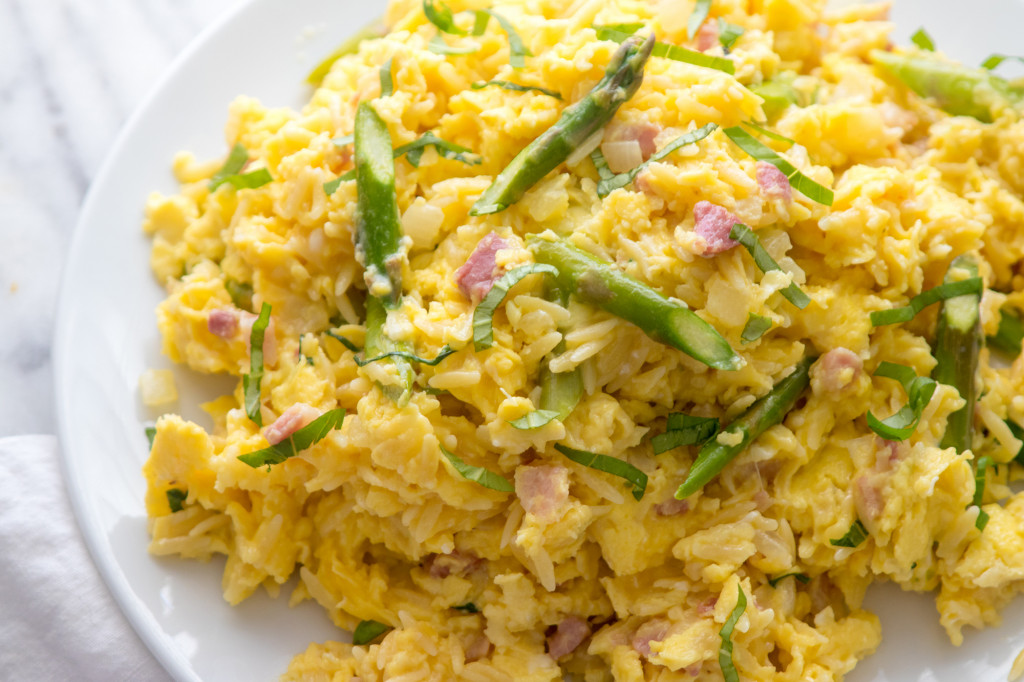 Pasta + scrambled eggs? You better believe it. This was something Giada's mom commonly did for her growing up - you can either follow this recipe, or just scramble up leftover pasta from the night before with eggs, fried-rice style!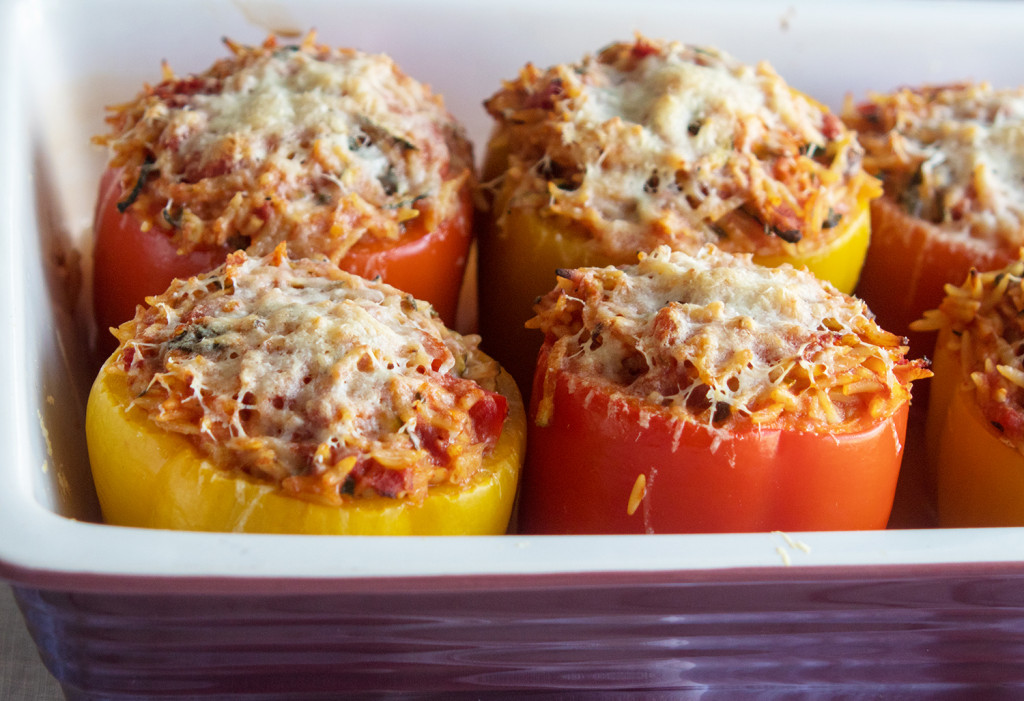 We all know about stuffing peppers with rice, but we like orzo even better! Get creative and use any short pasta you've got on hand - pearl couscous, pastina or even elbows will totally work.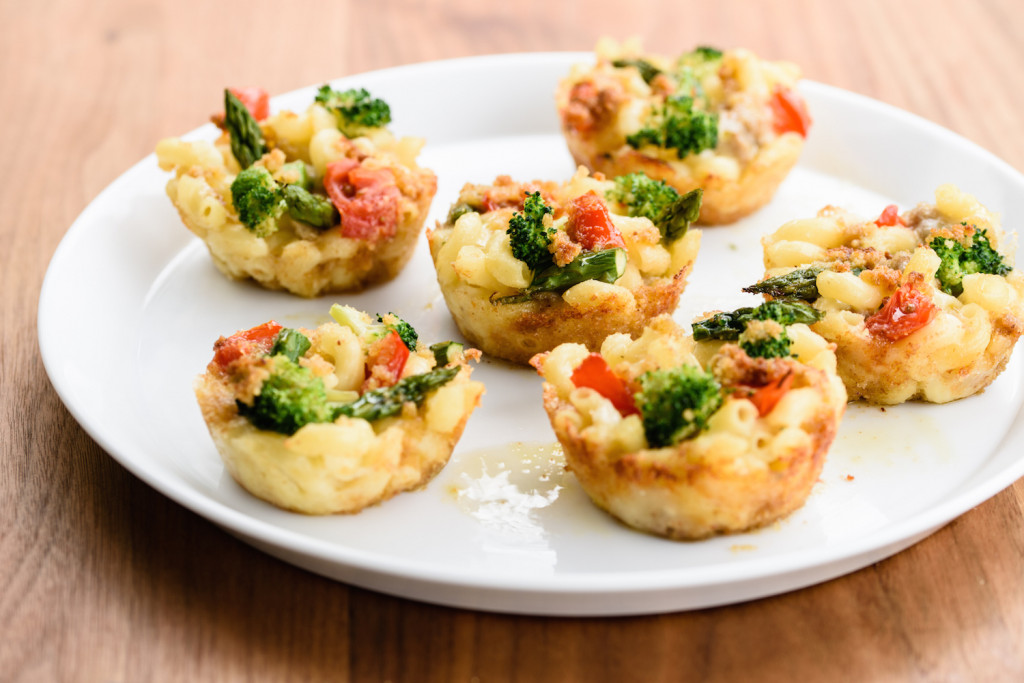 Yes, you did just read "macaroni and cheese" and "cupcakes" in the same sentence - and it's so good! A kid-favorite and adult-loved recipe, this is a great way to put a spin on familiar flavors.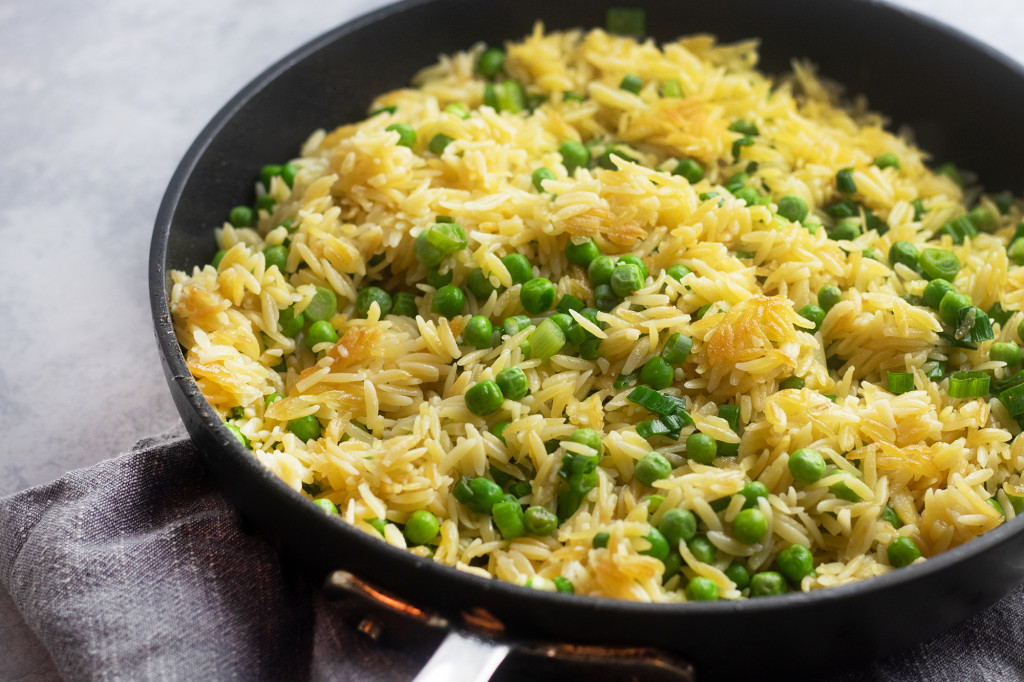 Orzo pasta, meet crispy rice. This pan-fried spin on pasta is so tasty, and has a great crispy texture all throughout that is so addictingly delicious. Don't fret if you don't have coconut milk - go ahead and just use water in its place!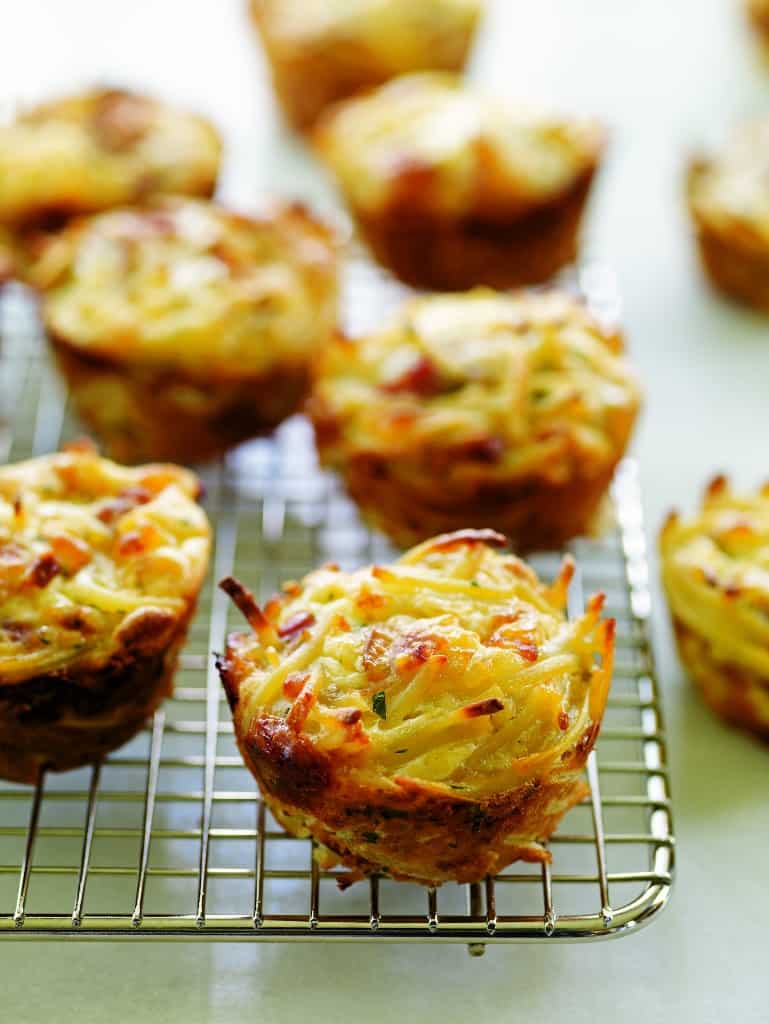 Mini Linguine and Prosciutto Frittatas
Fact: everything is cuter in cupcake form. Even pasta. This concept is essentially the same as pasta pizza, but making it in a muffin tin gives them more surface area to get crispy - and it's just a more fun snack overall!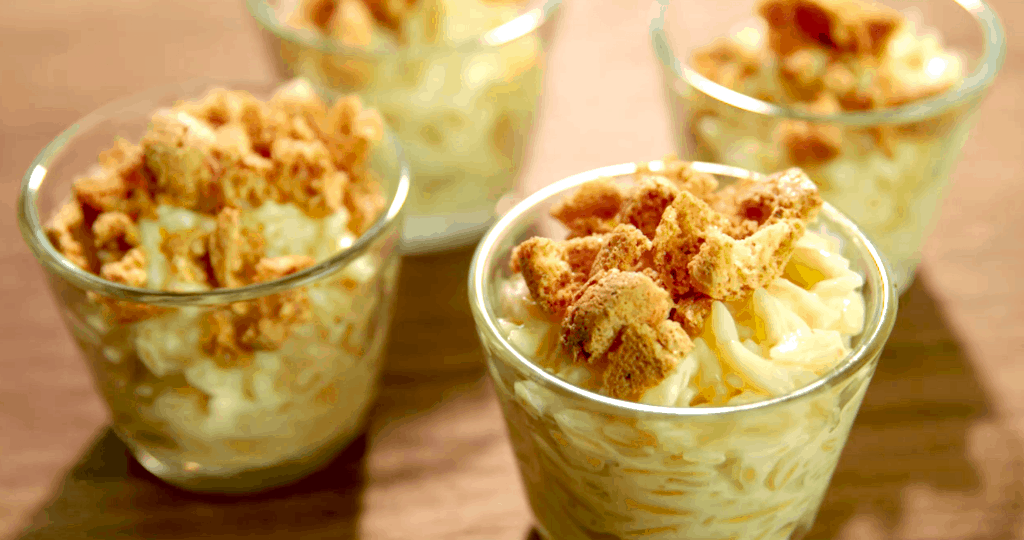 Seeing a theme here? You can really use orzo to replace rice in many capacities - including rice pudding! This spin has a texture that we love even more than the traditional dessert.