Burrata Prosciutto Fig Crostini
You must be signed in to print this content
Burrata Prosciutto Fig Crostini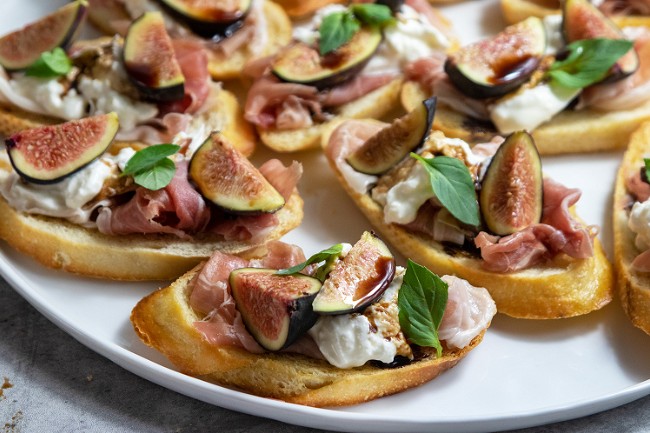 Ingredients
For The Crostini:

1/2 baguette

For The Topping:

4 ounces prosciutto sliced thin
4 ounces burrata, torn into bite-sized pieces
6 fresh figs, quartered
Fresh basil, torn
Instructions
Preheat the oven to 400 degrees F.
On a slight bias, slice the baguette into 12 1/4-inch slices. Brush the slices with the 1/4 cup olive oil, then place on a baking sheet. Bake until golden brown and crunchy, 10 to 12 minutes. Set aside to cool.
Lay the prosciutto slices on top of each crostini, then evenly dollop the torn burrata on each crostini. Place 2 of the quartered fig pieces on each crostini, then drizzle with balsamic. Top with basil and serve.