Where to Eat Now: Baltimore
Giada's been exploring the East Coast city and loving what she finds.
In preparing to open my new restaurant, GDL Italian, in Baltimore, I've had the chance to spend lots of time getting to know the historic East Coast city. It's been a real treat for this West Coast girl to explore the city's narrow streets and colonial-era neighborhoods that are so different from my familiar L.A. haunts. And of course I love any city that has such strong feelings about seafood - we've got a lot in common after all! 
While I've only begun to scratch the surface of Baltimore's charms, here are a few of the places I'm loving now.
Dovecote, 2501 Madison Avenue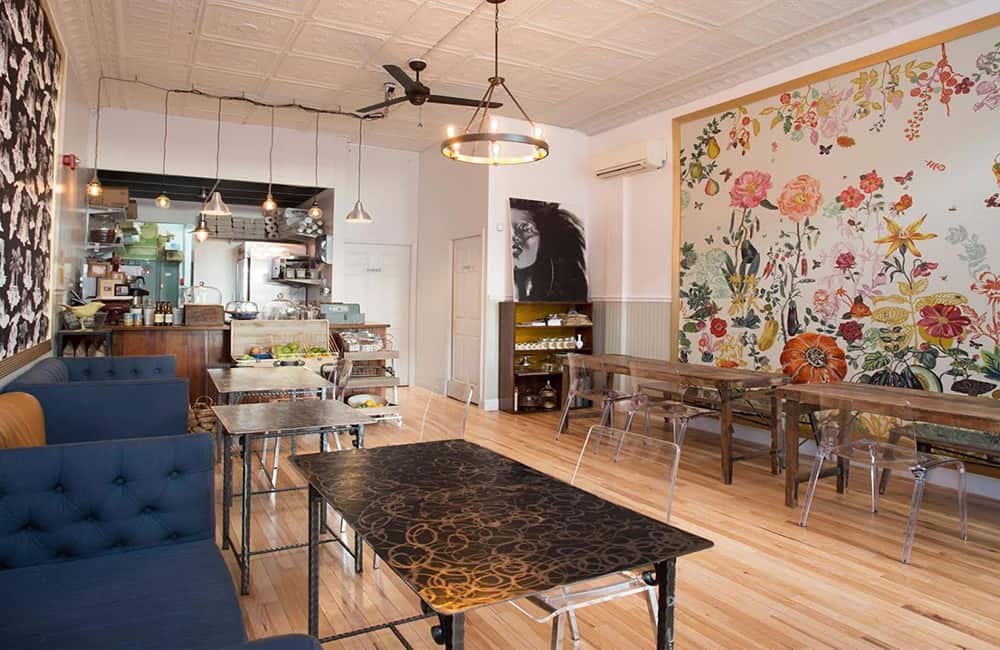 My first stop in any new town is always going to be for coffee, and Dovecote did not disappoint! It's now my local go-to for a java fix - the pretty floral walls and super-friendly staff (plus delicious home-made pastries) are a perfect pick-me-up to start the day. 
Rye Street Tavern, 225 East Cromwell Street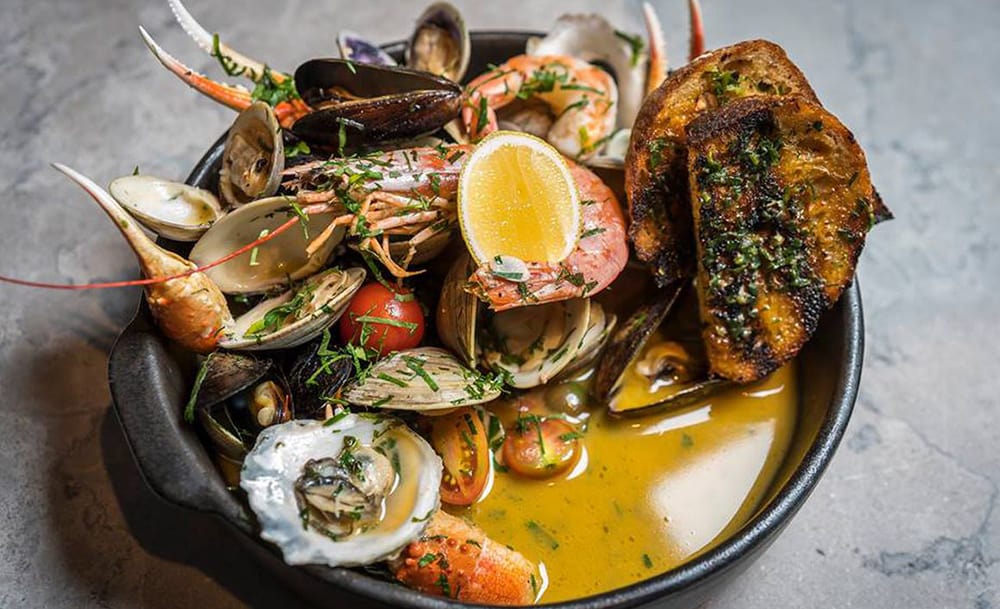 This gorgeous waterfront restaurant from New York chef Andrew Carmellini is a must-visit, with a massive outdoor patio complete with cozy firepits. The menu of Southern-influenced fare is full of winners, but I can't stop thinking about the fried chicken and the fluffy Baltimore cream donuts.
Tavern at the Admiral, 888 South Broadway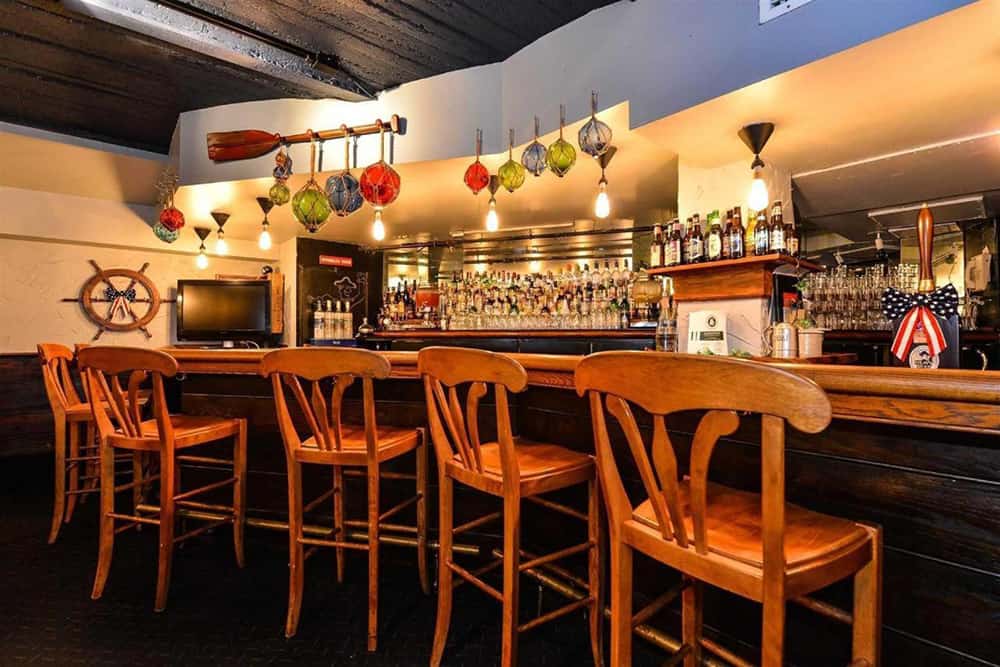 This cool bar feels like your parents' basement growing up - wood paneling, low ceilings, and a side of kitsch. Venture downstairs from the historic (some say haunted!) Admiral Fell Inn for laid-back vibes, great service, and a killer rum punch.
R. House, 301 W 29th St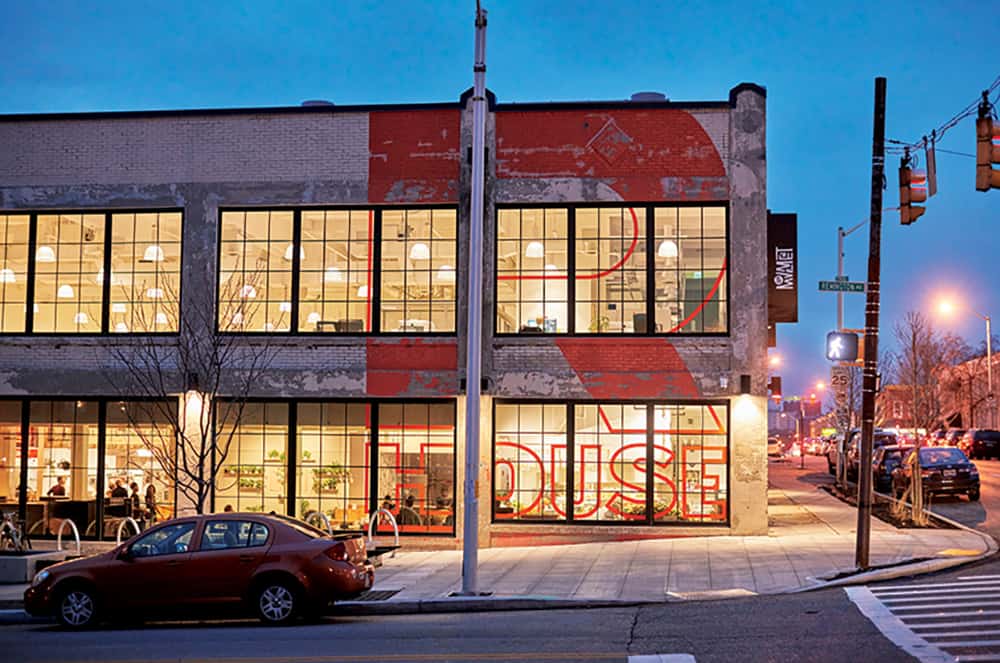 This super-lively hub of ten different food stalls is the perfect spot for lunch, especially during the week to beat the weekend crowds. With global food inspirations and a lovely bar right in the middle of it all, it's my new go-to when I'm feeling indecisive about what to eat.
The Elk Room, 1010 Fleet Street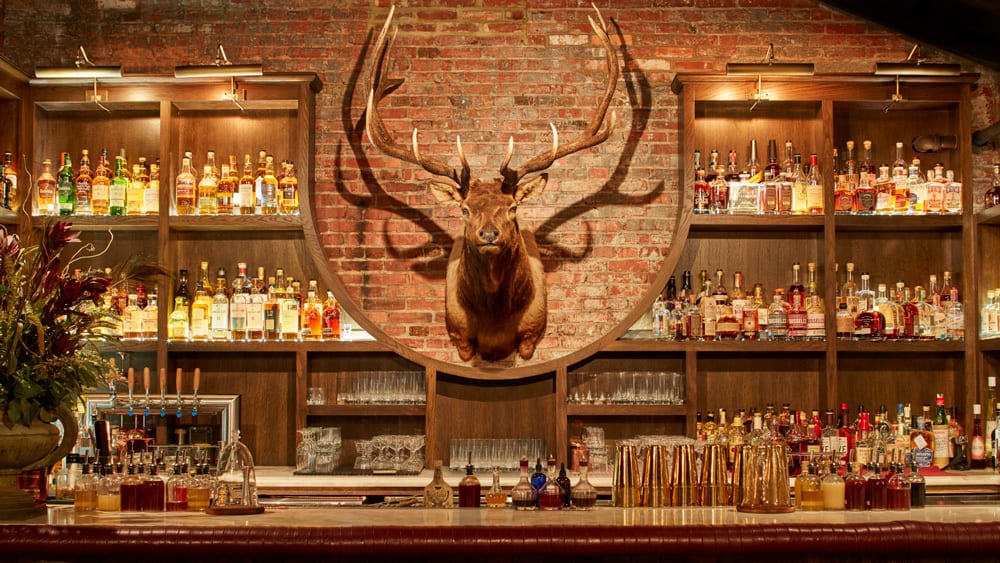 The Elk Room would be right at home in Brooklyn; it has an ultra-cool speakeasy vibe that will impress even the most jaded cocktail fanatics. Ring the buzzer at an unmarked door for impeccable cocktails and smart house rules (including no cell phone conversations!) that ensure a grown-up atmosphere.
Tagliata, 1012 Fleet Street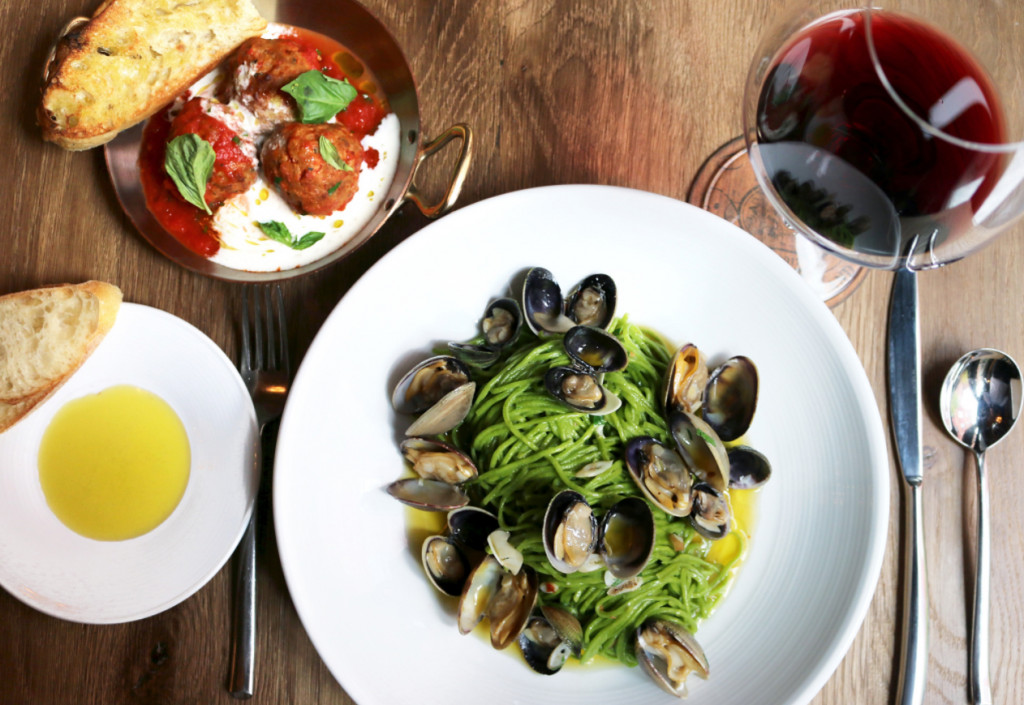 A perfect Baltimore date night would be cocktails at The Elk Room followed by dinner at this sophisticated Italian steakhouse that just happens to be right next door, serving handmade pastas and huge steaks and chops, partnered with the perfect vino chosen from a truly massive wine list.
3 Bean Coffee, 209 Key Hwy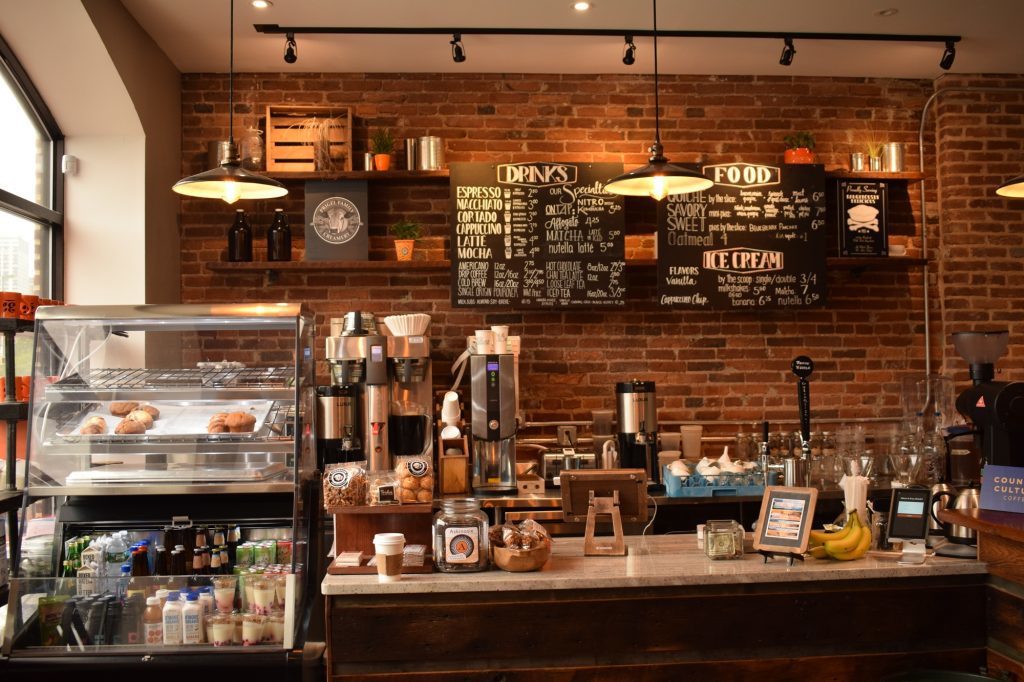 Photo Credit: Also Coffee
This little spot will make you feel like a born-and-bred local, and is becoming my favorite place in the area to unwind and relax mid-day with a cup of coffee and a bite. Order the egg sandwich with bacon and blueberry jam: it will have you coming back again and again!
Penny Black, 1800 Thames Street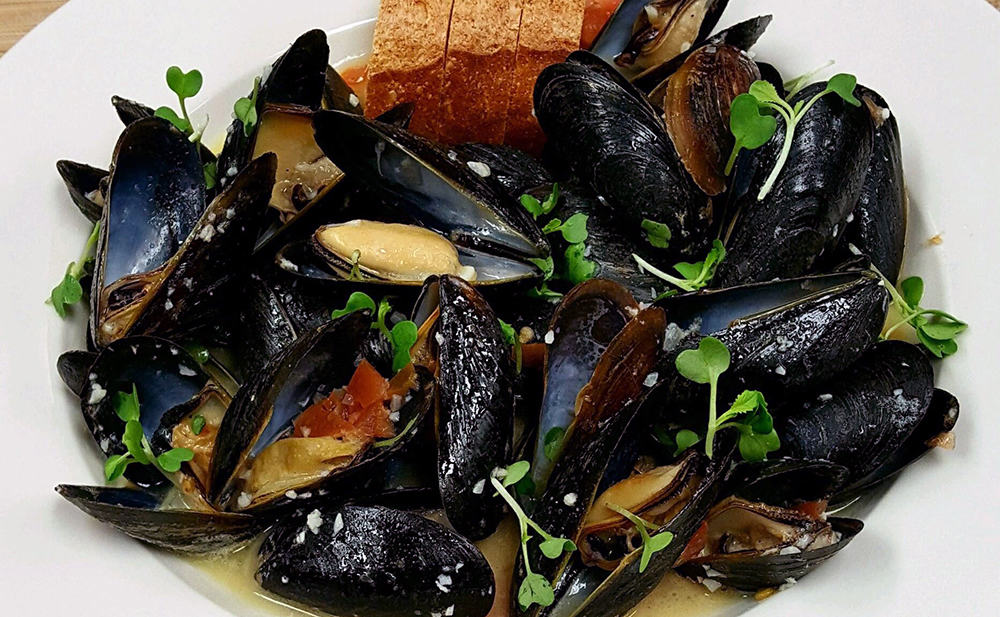 For a taste of Baltimore's colonial history, look no further than this neighborhood gem that sits on a quaint, cobblestoned street near the waterfront. They serve perfectly executed, hard-to-find classic cocktails like the aviation and blood and sand.
Da Mimmo, 217 South High Street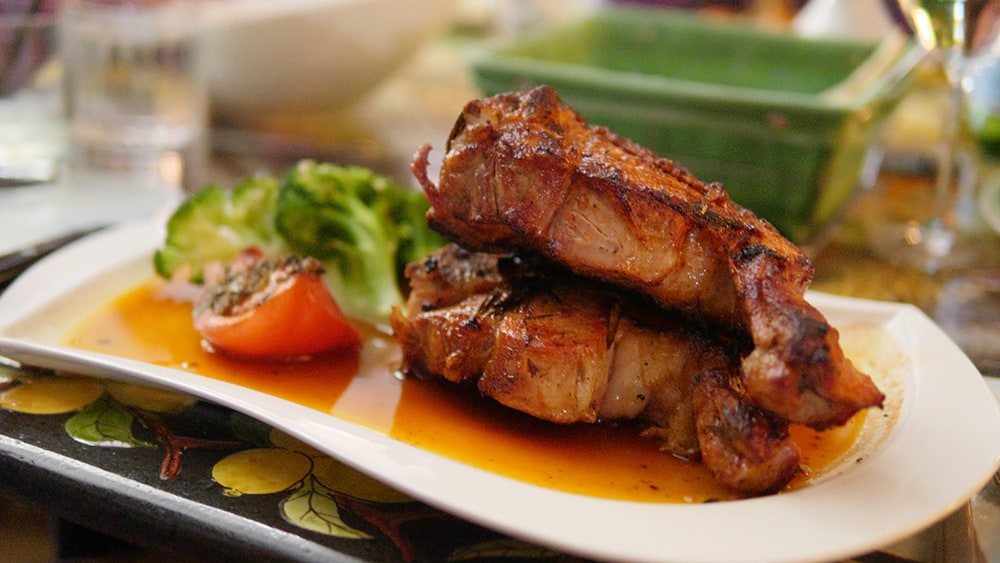 It's no joke: When you visit Da Mimmo, you have to try the veal! The veal chop at this old-school Italian restaurant is a must-order. Take in the red velvet banquettes and walls crammed with photos of celebrities and beautiful scenes of the Amalfi coast while you wait.
American Visionary Art Museum, 800 Key Hwy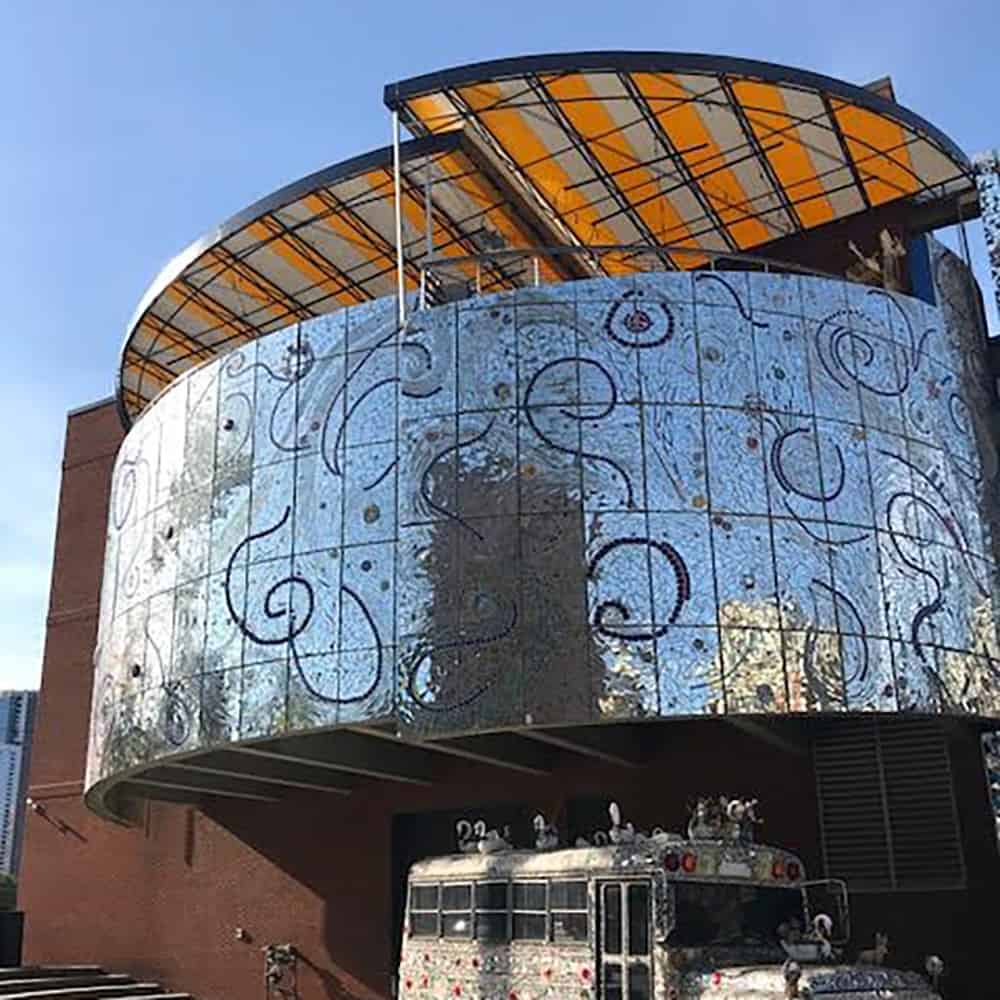 Not technically a place to dine, but we couldn't help but include this quirky museum to our list! The art displayed here is incredibly unique and eye-opening, and not at all what you'd find at your typical museum. This is a must-visit!