Rome Sweet Rome! Bobby and Giada In Italy, Episode 1
You must be signed in to print this content
We're so excited about the long-awaited debut of Bobby and Giada in Italy, so we're giving you the behind the scenes scoop - starting with episode 1!
Back in September 2019, Giada went on an incredible trip to Italy - she met up with Bobby Flay, and now we finally get to see the whole thing on Bobby and Giada In Italy on Discovery+. 
We have so many behind-the-scenes shots, fun tidbits and recipes that go along with every episode - we thought, why not share them with you? Every week, we'll be posting them with their coinciding episode - so, naturally, we're kicking it off with episode 1: "When In Rome".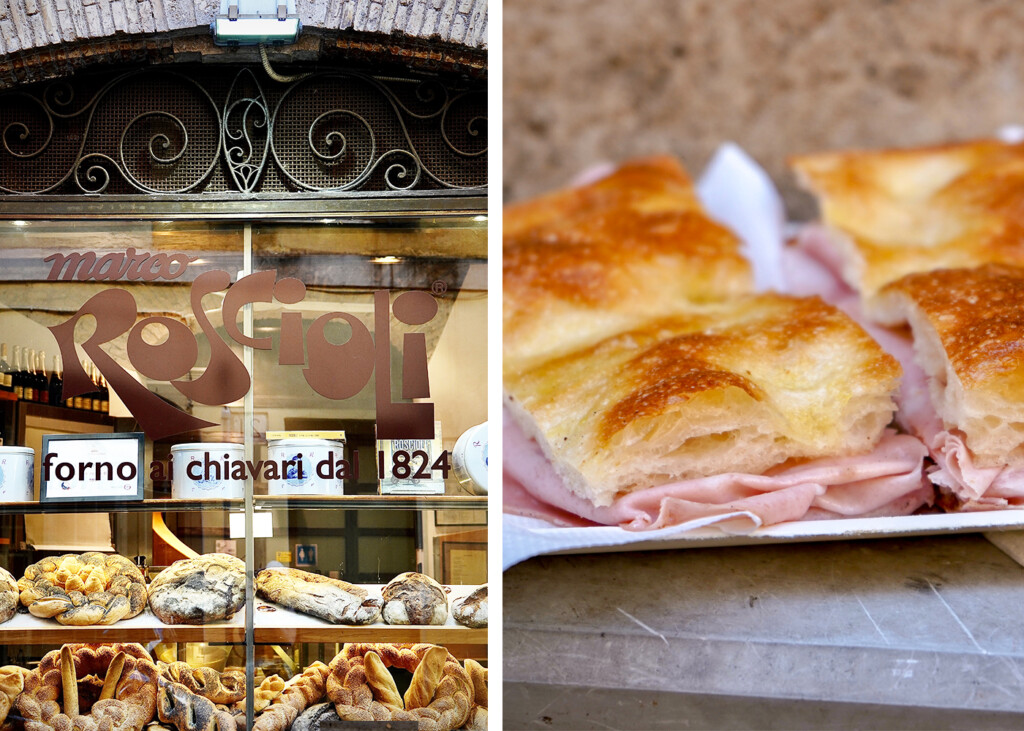 At the beginning of the episode, Giada notes that the first thing she 
always 
does in Italy is head to
Roscioli
for their
pizza bianca with mortadella
.  "Nobody does it better than Roscioli," says Giada, who states that they've been making bread since the 1800s - and that's why they're the best at it! Giada loves this dish so much,
she created a recipe
 that pays homage to the beloved dish.
Bobby's got a different favorite thing to get as soon as he touches down in Rome: Gelato! His go-to spot is Otaleg in Trastevere (Gelato backwards!), which focuses on innovative and bold flavors. Otaleg makes Giada's list of
favorite spots for a scoop, too - among a few others
!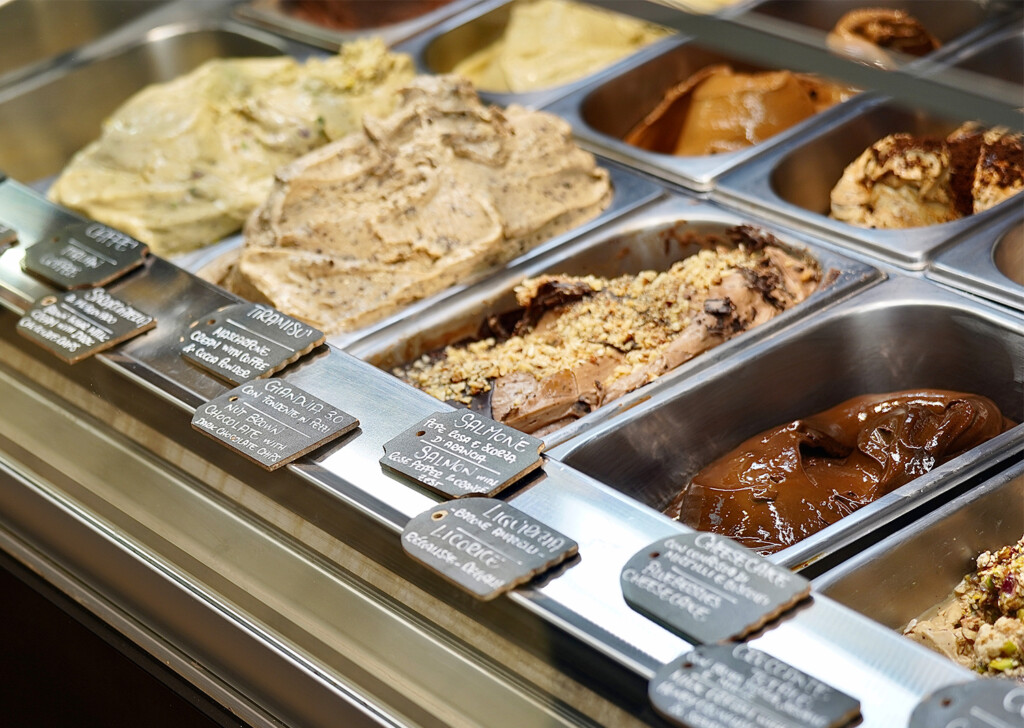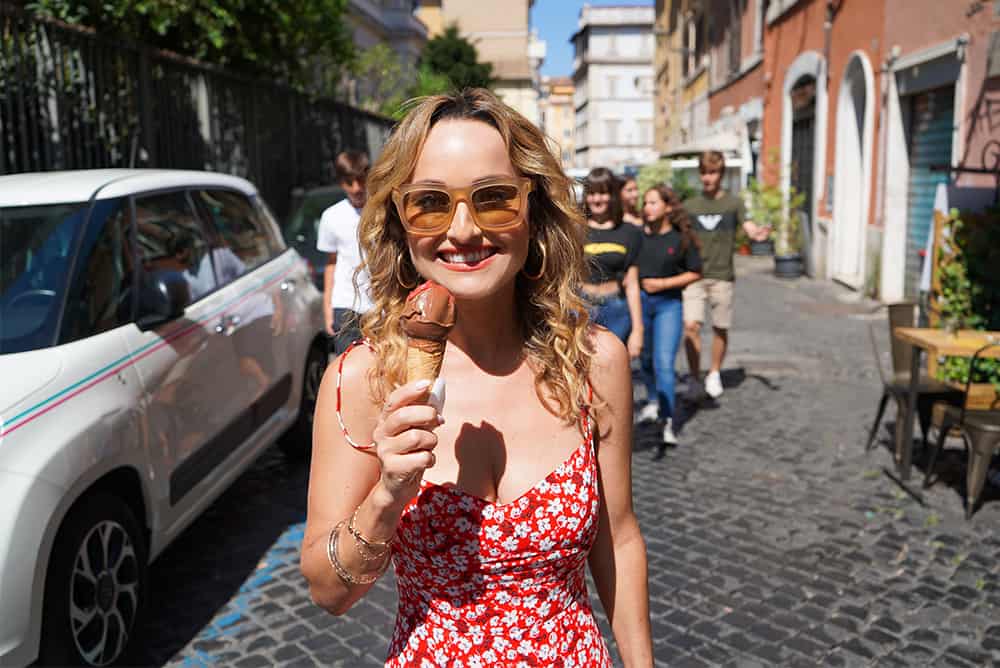 Later, Giada talks about one of her all-time favorite dishes in Rome, and even tries her hand at making them - the Mortadella Meatballs at
Dilla
. With tons of mortadella and a creamy pistachio sauce, these memorable meatballs made such an impact on Giada, she developed
her own recipe that you can make at home
.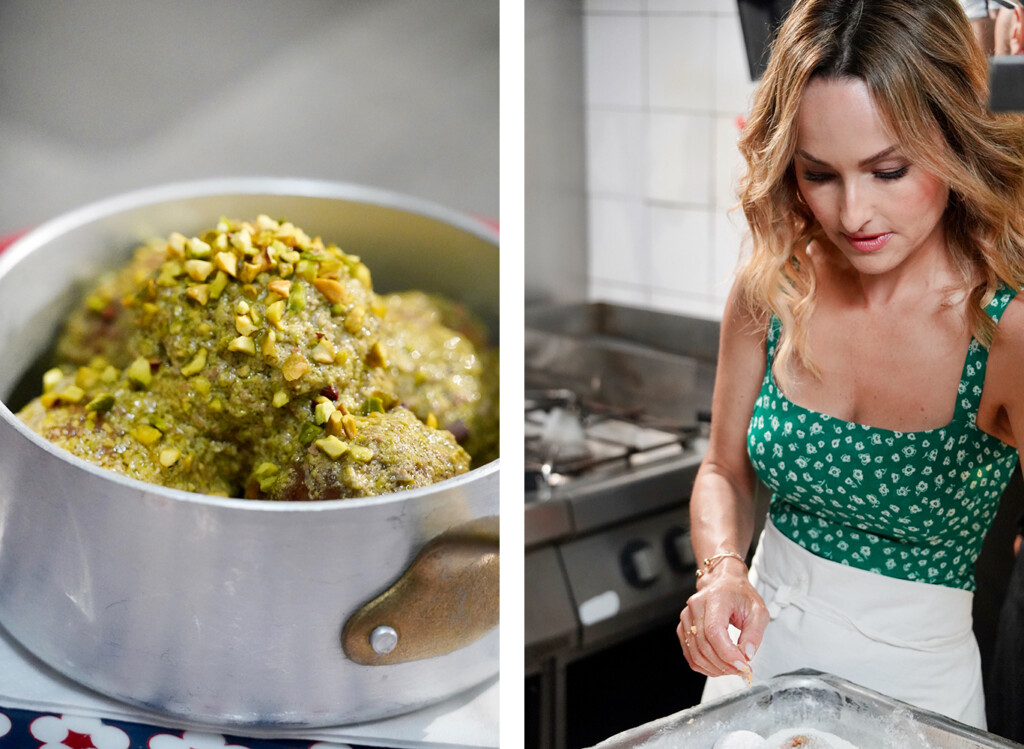 After even more food adventures, like cooking with Chef Sarah Cicolini at Trattoria, joining Bobby on his Trastevere pizza crawl and hanging out at Buvette, Giada grabs one of her favorite souvenirs to gift to Bobby - these
custom engraved marble signs at La Bottega del Marmoraro
. They're one of the coolest handmade gifts to commemorate any trip to Rome.
Tap the links below for articles about where Bobby and Giada ate at in Episode 1, and a few recipes you can make in your own home kitchen!