There's Something For Everyone In This Italian Ski Town
You must be signed in to print this content
According to Giada, this is the winter wonderland you need to visit in Italy!

All you need is a quick google search on "Cortina d'Ampezzo" to find that it's a beautiful town overflowing with charm, never mind its backdrop of magnificent snowy alps. While it's a lovely town to visit any time of the year, it truly shines in winter, when it becomes a bustling ski resort city that has been a destination for celebrities and jetsetters for decades. Even if skiing isn't your jam, there's tons to do in this scenic town.
 
If you enjoy sight-seeing, Cortina has it covered. The towering, majestic mountains that surround the town are known as the Dolomites - they're not just a region of the Italian alps, but are so uniquely beautiful that they've become UNESCO listed in the last decade- meaning the The United Nations Educational, Scientific and Cultural Organization found it so significantly beautiful, that it's internationally protected. We recommended turning to them instead of the sky during the sunset - they reflect the vibrant oranges and pinks of the sky and create a visually stunning backdrop. There are tons of easy hiking trails radiating from the town into the beautiful scenery, and you can even ride the cable cars up the mountains (no - you don't even have to ski back down!)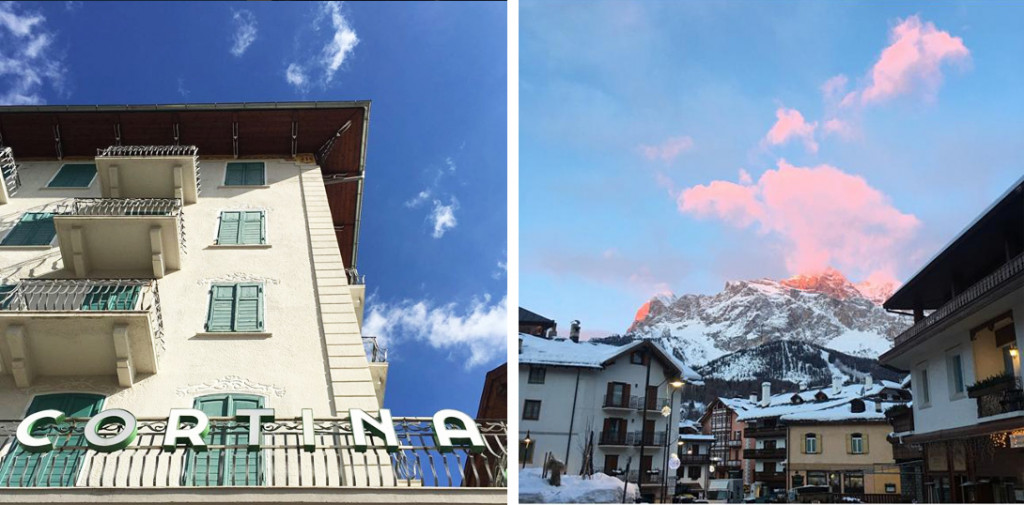 @sebastiandilena and @brian_hanly on Instagram
 
And if skiing is your jam, you'll be happy to do it here. The skiing opportunities in Cortina are the biggest drive of tourism, and with good reason! There are over 90 choices of ski runs, with loads of choices for the absolute beginner to the professional skier, and you'll be rewarded with unreal panoramic views no matter what you choose.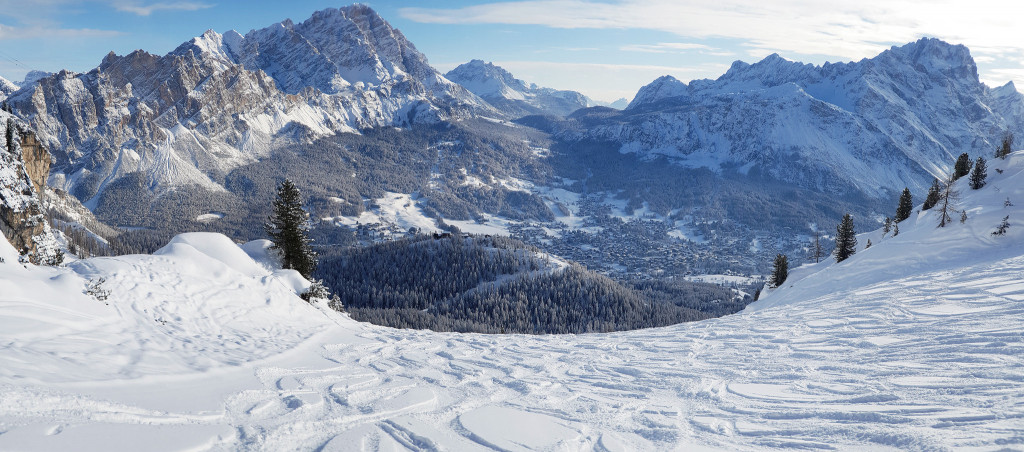 Kai Schmerer
 
As far as cuisine, this isn't just your average rustic alpine fare. There are Michelin restaurants and contemporary Italian eateries that are worth the trip alone. 
 
After eating in the town, head to Corso Italia, the main street in the historic center of Cortina. The street is dotted with tons of boutiques and swanky stores where you can shop to your heart's content.


@alessandroonofri, @natalisz and @giolucarelli on Instagram
 
All of this, along with posh luxury hotels, has made Cortina not just a destination for jetsetting celebs, but a popular movie location as well. You can spot it in 007 - For Your Eyes Only and Pink Panther. 
 
Whether you're hitting the slopes or meandering about town, be sure to grab a bombardino, the quintessential winter Italian cocktail that is iconic in the Italian alps: a warm combination of rum or brandy, egg liqueur, and a hefty swirl of whipped cream on top (and you can even add a shot of espresso and make it a calimero!) Cin cin!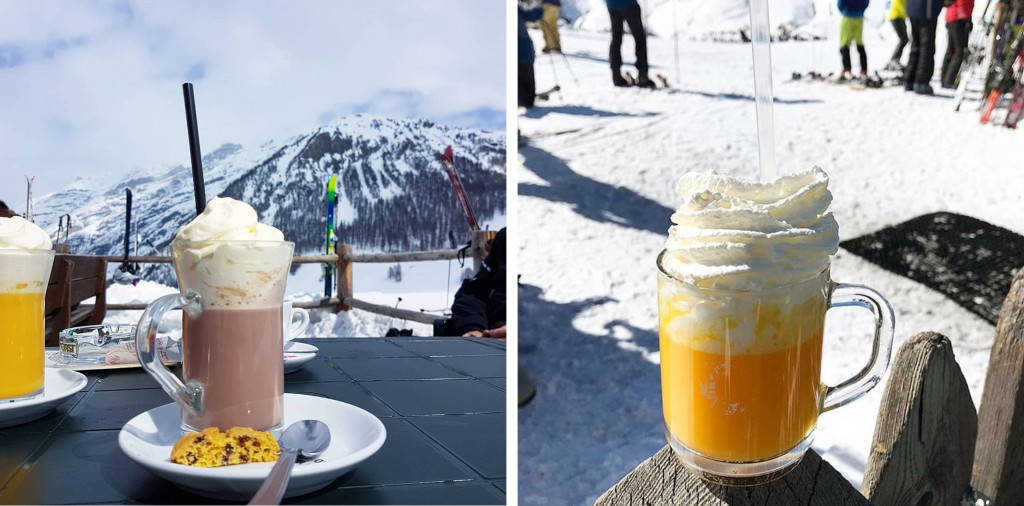 @doomanska and @northside_snowscoot on Instagram



You can easily grab a bus from Milan, Venice, Verona and Bologna. If going by car, it's a 2 hour drive from Venice and a 4 hour drive from Milan.