4 Ways Italy Is Displaying Strength, Unity, And Warming Our Hearts
You must be signed in to print this content
Italians have done something amazing - they took this incredibly challenging time and made it an opportunity to display joy, community, and a zest for life... la dolce vita! 
If you're feeling anything like us right now, you probably don't really know
how 
to feel. This is a really tough time, and having a sense of normalcy pulled out from underneath us can leave everyone feeling a little lost. Remember: it's okay to feel that way! There's no shame in allowing yourself to feel the weight of the situation. It's undeniably hard. We know - we're all in this!
That said, we feel it's important to keep spreading the positivity. Right now, we're turning our eyes to Italy - and we're amazed by the unity shown each and every day. While they've been dealing with so many cases of the virus, they've done something incredible in the midst of all of it by showing such a strong, unified sense of community and light in dark times. For every bit of bad news from Italy, we see more joyous videos, photos and stories from the country.
We wanted to share some of these amazing, uplifting actions with all of you!

4 Inspiring Ways Italy Is Displaying Strength
1. This tribute from Frecce Tricolori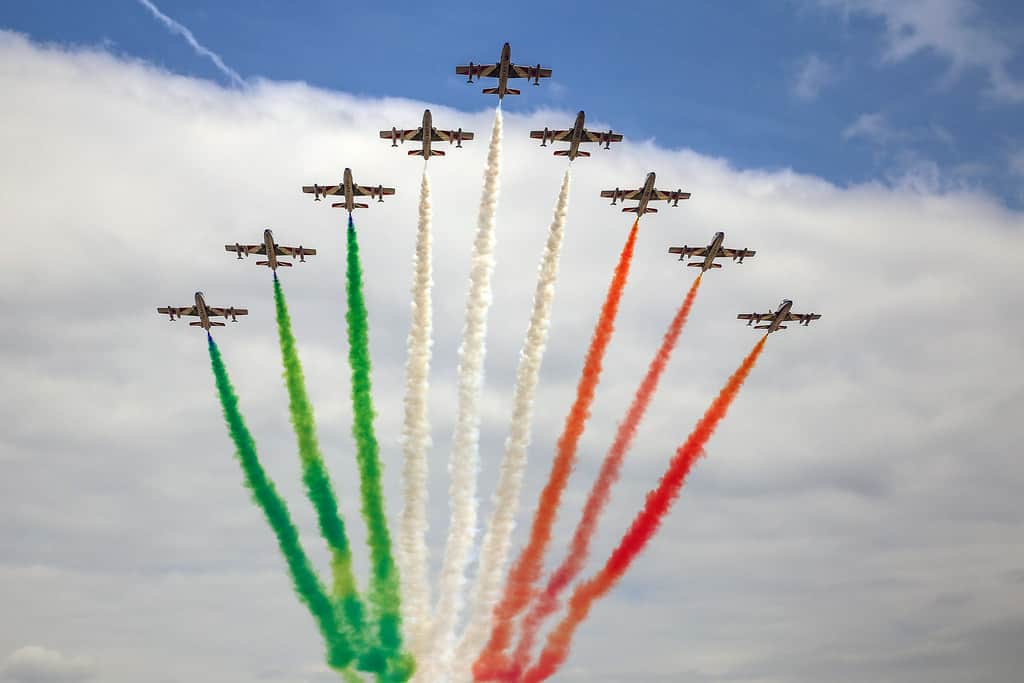 Italy's flight demo team gave an amazing display to their country this week! They created a beautiful Italian national flag out of colored smoke, along to the music of the Italian opera Turandot. You can watch a video of the show here! 
2. These heartwarming bus messages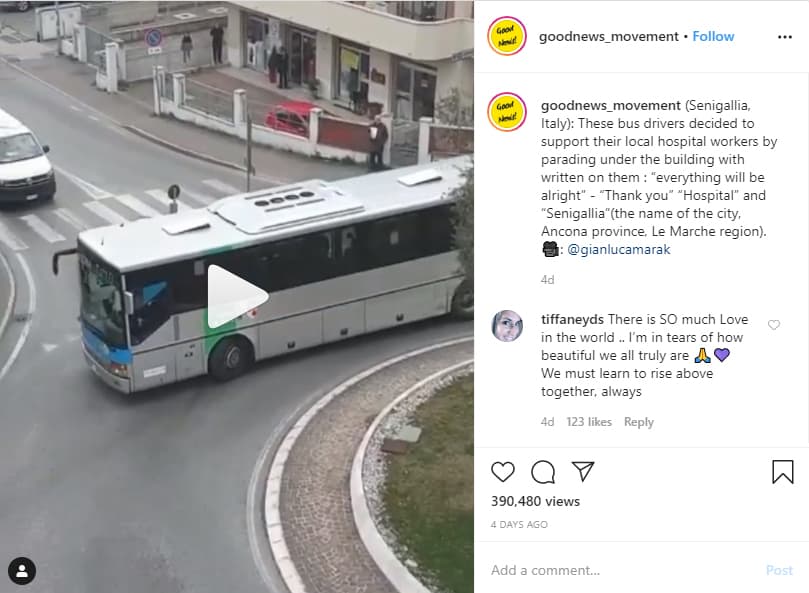 These bus drivers in Italy wanted everyone in the high-rise hospital rooms to see their gratitude! With messages like "everything will be alright" and "thank you," they paid their thanks to all the tireless efforts of the hospital workers in Italy. It's a great reminder that we need to stop and appreciate all the work that people on the front lines are doing right now - we could not do it without them!
3. 6pm balcony concerts!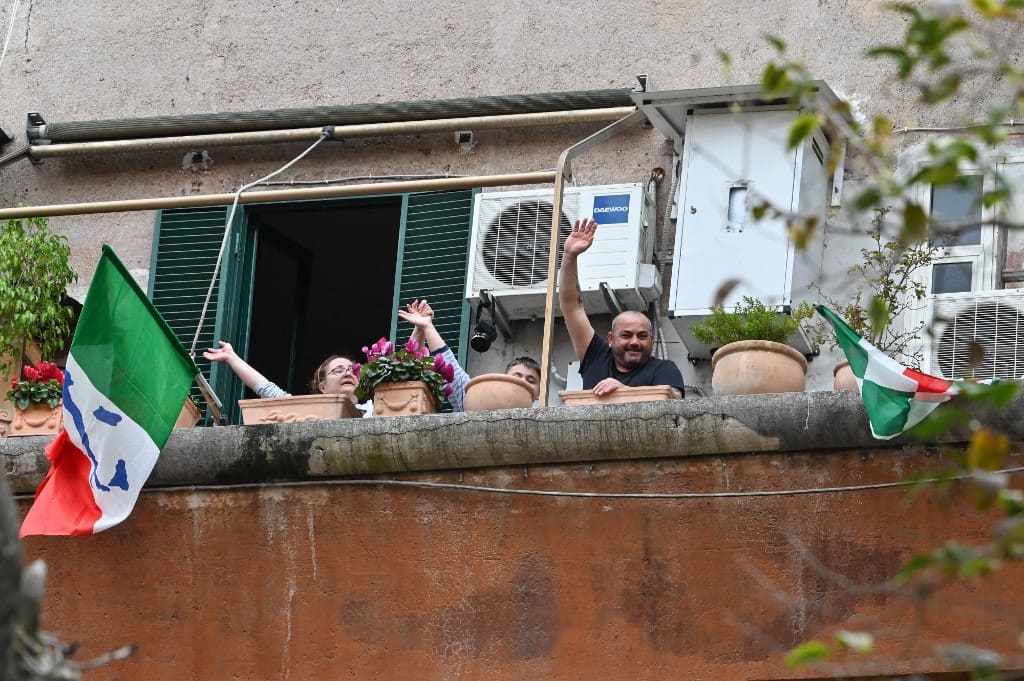 Photo: Tiziana Fabi/AFP
Adjusting your life to the new normal of being in quarantine is undeniably difficult, but Italy has handled it with joy... and style! Thanks to social media, 6pm very quickly became the time that everyone heads out onto their balconies and fills the country with music - whether they're banging on pots and pans, spinning on a DJ set, or playing the piano. It's a no-judgement time of freeing expression - and watching everyone applaud and come together is really an amazing thing to witness.
4. Lighting up their phones
Photos: Veronica De Laurentiis
On March 15th, Italians all over the country turned off the lights in their homes, and held up their phones, torches and candles to the sky. It lit up the entire country, so much so that it was visible from satellite images! It was a lovely show of solidarity - and a great example of a bright spot in how social media can bring everyone together.

Remember - this is something affecting the entire world on a global scale. Now is the time to push aside divisiveness and find some strength in our unity. We don't have control over everything right now - but we do have control over our reaction. Let's take a note from Italy and feel some joy and gusto in every day, no matter what life throws at us!