The Secret To The Best Tomato Sauce Ever: Pomodorini
You must be signed in to print this content
What makes a perfect tomato sauce? To us, it's all about achieving a balance of flavors - and it starts with the tomatoes.
Not every canned tomato is created equal
- between all of the varieties at the grocery store, there's a breadth of choices to pick from, and they're all a bit different. Some varieties are more sweet, some are more tangy, and some, quite frankly, just kind of taste like the tin they've been sitting in. 
For years, Giada has told us (and everyone!) about the best tomatoes for tomato sauce
: pomodorini
. AKA, cherry tomatoes! We love fresh cherry tomatoes for their bright, sweet flavor, and it's exactly that quality that makes them shine in a can as well. Pomodorini are naturally extra sweet, and we think they're the secret to the best-ever homemade tomato sauce.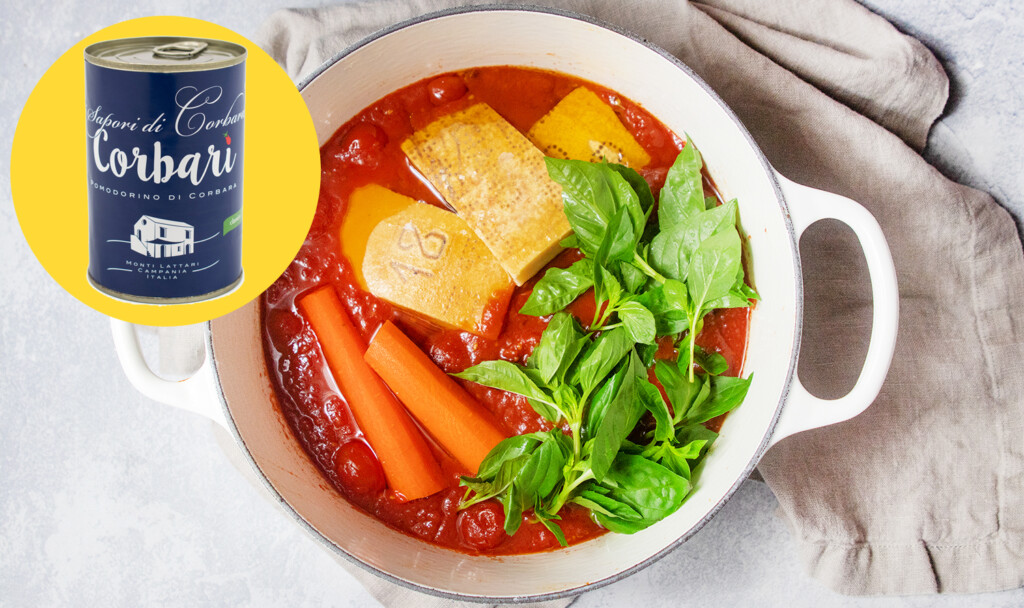 Giada's Classic Pomodoro Recipe
While we haven't found any brand of pomodorini we don't like, there is a clear winner in our eyes:
Corbari.
When we stocked up on Giada's favorite brands of Italian groceries in our online pantry, it was imperative that these cans were included among the list!
So, what makes them so special? Corbara is an area north of Ravello on the Amalfi coast, and north of that is Mount Vesuvius. Mount Vesuvius has very rich, volcanic land, and that's what makes the perfect tomato. (As a matter of fact, San Marzano is not far - which is why those are so wonderful as well!) Giada believes that the soil produces the sweetest tomatoes in the world. "Nobody can beat them," says Giada.
There's no way around it, though - pomodorini
are
a bit of a splurge compared to the basic varieties of canned tomatoes you see at the store. However, it's one of those ingredients that elevates your food and is
so
worth it - especially on a special occasion. Basically, if we're having a dinner party or the in-laws are coming over, and tomato sauce is on the menu, we're certain to be getting a few cans of pomodorini (it's why Giada always has cans of it on hand in her pantry). The difference is immediately noticeable.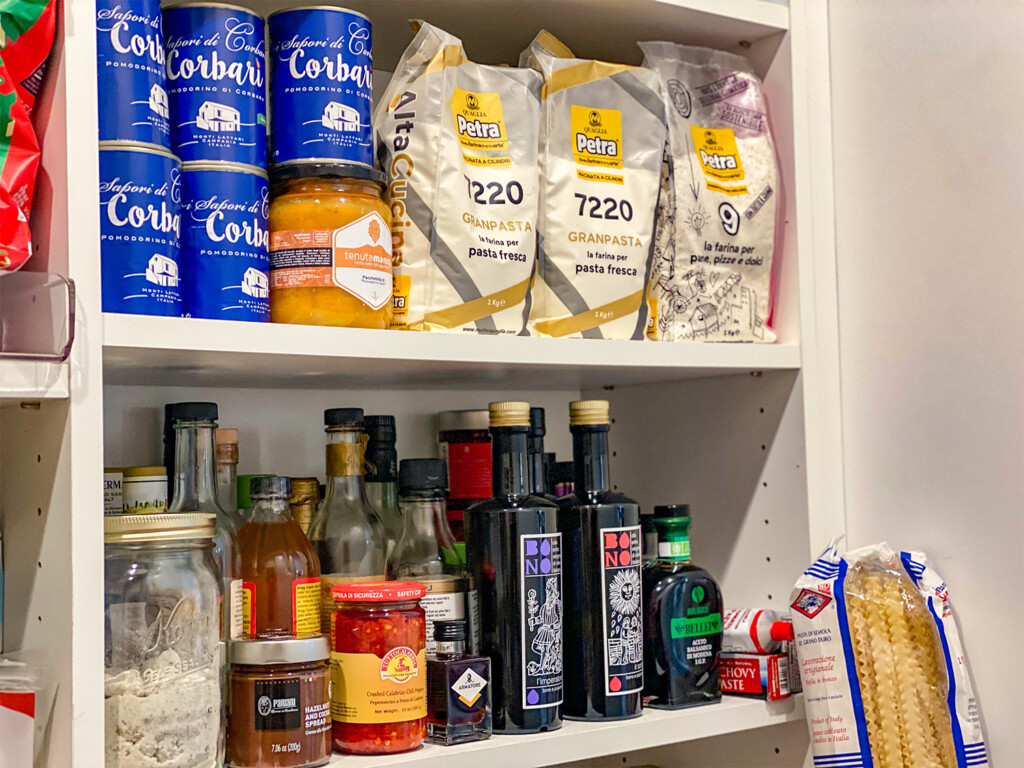 Giada's home pantry!