Introducing Fregola, The Toasted Pasta From Sardinia
You must be signed in to print this content
What is fregola? This little toasted pasta from Sardinia is worth knowing about.
120 miles west of mainland Italy resides the island of Sardinia - the second largest island of Italy, just following Sicily. The vast island has its own culture, with unique food to anywhere else in Italy. They're known for
expansive beaches
, natural oddities (albino donkeys, anyone?),
rare bitter honey
, wild individuality and, of course,
fregola
.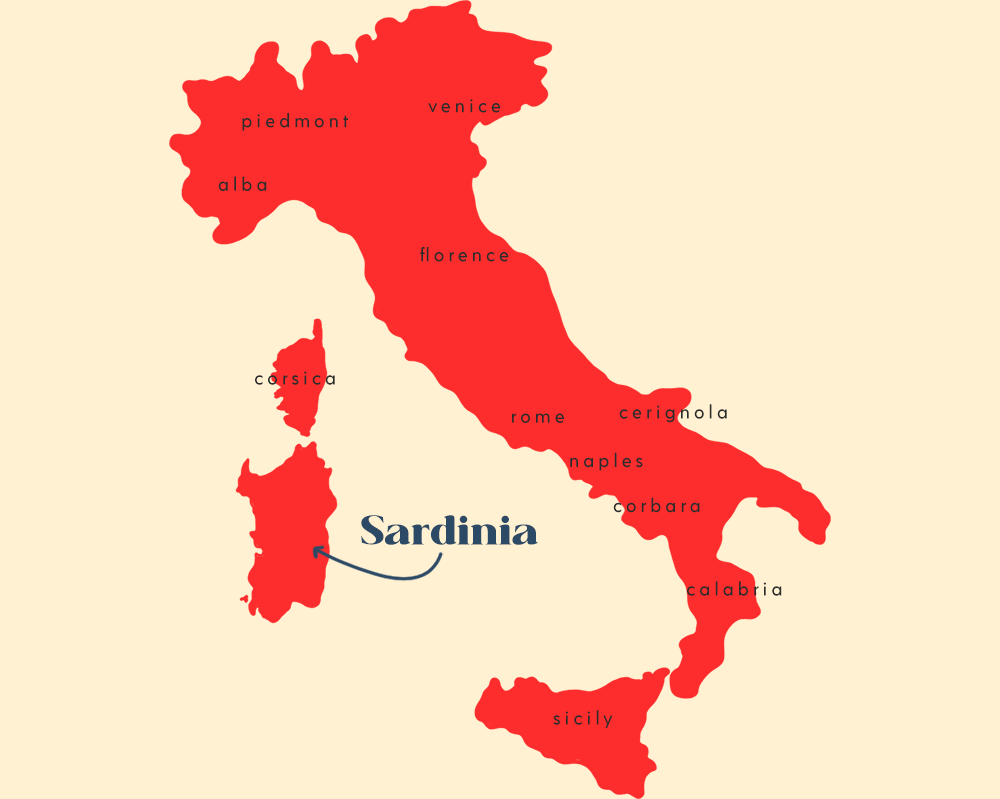 Among Sardinia's many distinctive food products and dishes is fregola, a tiny spherical pasta. On first glance, it has a strong resemblance to pearl couscous - but there are a few major distinctions. Specifically, fregola is toasted, giving it an array of monochromatic golden brown color and a richer depth of flavor than normal pasta. However, many food historians do believe that the invention of Fregola was inspired by the introduction of couscous.
Fregola's history goes all the way back to the 10th century, when it was made by hand by rolling semolina dough in a terra cotta bowl, called a "scivedda," until it formed small beads. This was an act that required some skill to learn - as a matter of fact, there is an old Sardinian proverb: "Koiaimì ca sciufai frégula," which translates to "give me a husband, because I know how to make fregola"!
Today, it's passed through bronze dies, giving the surface a rough texture that clings to sauce.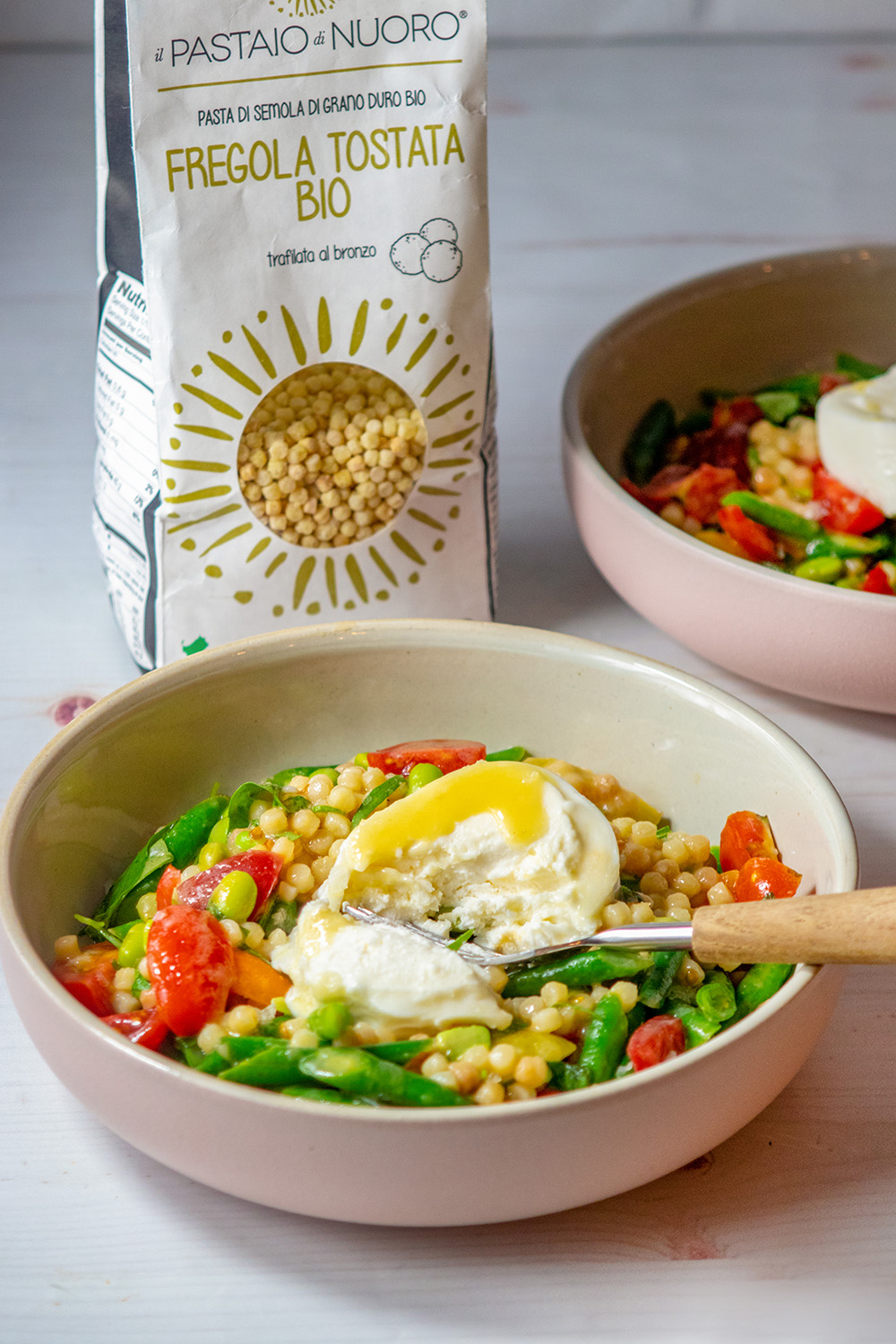 Like couscous, it's perfect for tossing in a hearty pasta salad. In Sardinia, it is often prepared in sauces with
saffron
, which grows abundantly on the island. Or, boil it like pasta and serve with a simple tomato sauce for the ultimate comfort meal.
Tap below for some of our favorite recipes using this tiny toasted pasta - or simply cook it in any way that you'd use orzo or couscous!