In Search Of The Perfect Pasta Bowls (Hint: we found them!)
You must be signed in to print this content
Not quite a plate, not quite a bowl, pasta bowls are an essential pantry piece for the Italian-food lover.
Call us particular, but when we're eating a perfect pasta, we want the perfect pasta bowl to match it. A dinner plate doesn't quite cut it, and a regular soup-and-cereal bowl can be awkwardly deep (and sometimes not big enough, either!). Enter the pasta bowl: a perfectly shallow vessel that's low and wide, with just enough of a lip so that your sauce doesn't go flinging and stays contained.
Giada always says we eat with your eyes first, and the aesthetic of a pasta bowl just makes any meal feel like it came straight out of a cozy, hip restaurant, too. An easy way to make any meal feel fancier!
Do we
just
eat pasta out of these bowls? No way - we love small composed salads (the wide format of the bowl gives us enough room to see every ingredient!), grain bowls, smoothie bowls, particular saucy dishes and even some chilis and bisques.
It's enough of a bowl to eat on the couch in your lap, but enough of a plate to eat just about anything out of without feeling silly about it. It's the best of both worlds, guys.
After trying a multitude of pasta bowls in many different photoshoots (and simply from eating tons of pasta), these ones are among the team's favorite - and let us know in the comments if you have a personal recommendation that we haven't mentioned!
---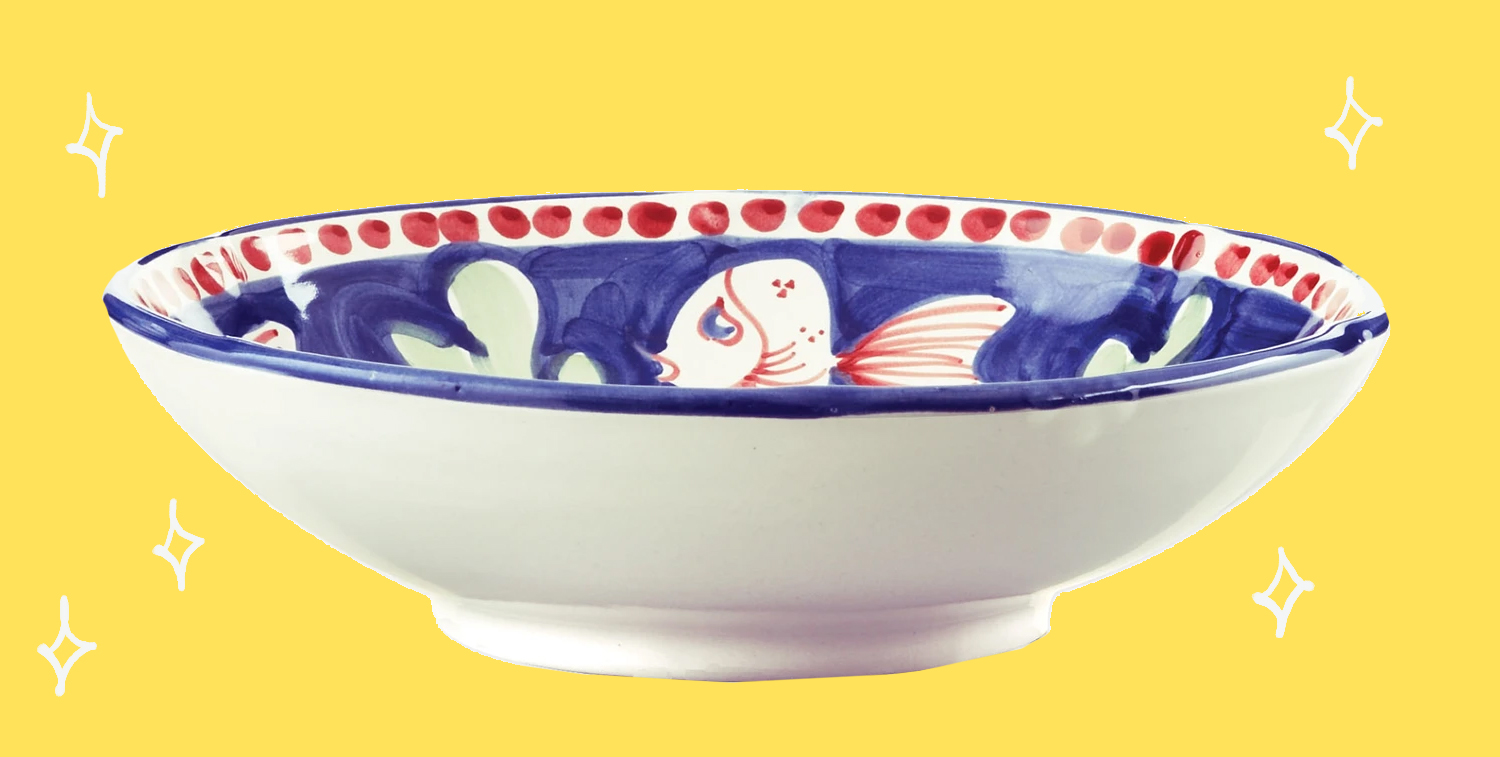 Campagna Pesce Coupe Pasta Bowl from Vietri
$40 / piece
When looking for the most perfect pasta bowl, where better to turn than Italy itself? These hand-glazed artisanal pieces were literally made for pasta - and they'll make you feel like you're having lunch al fresco in Positano.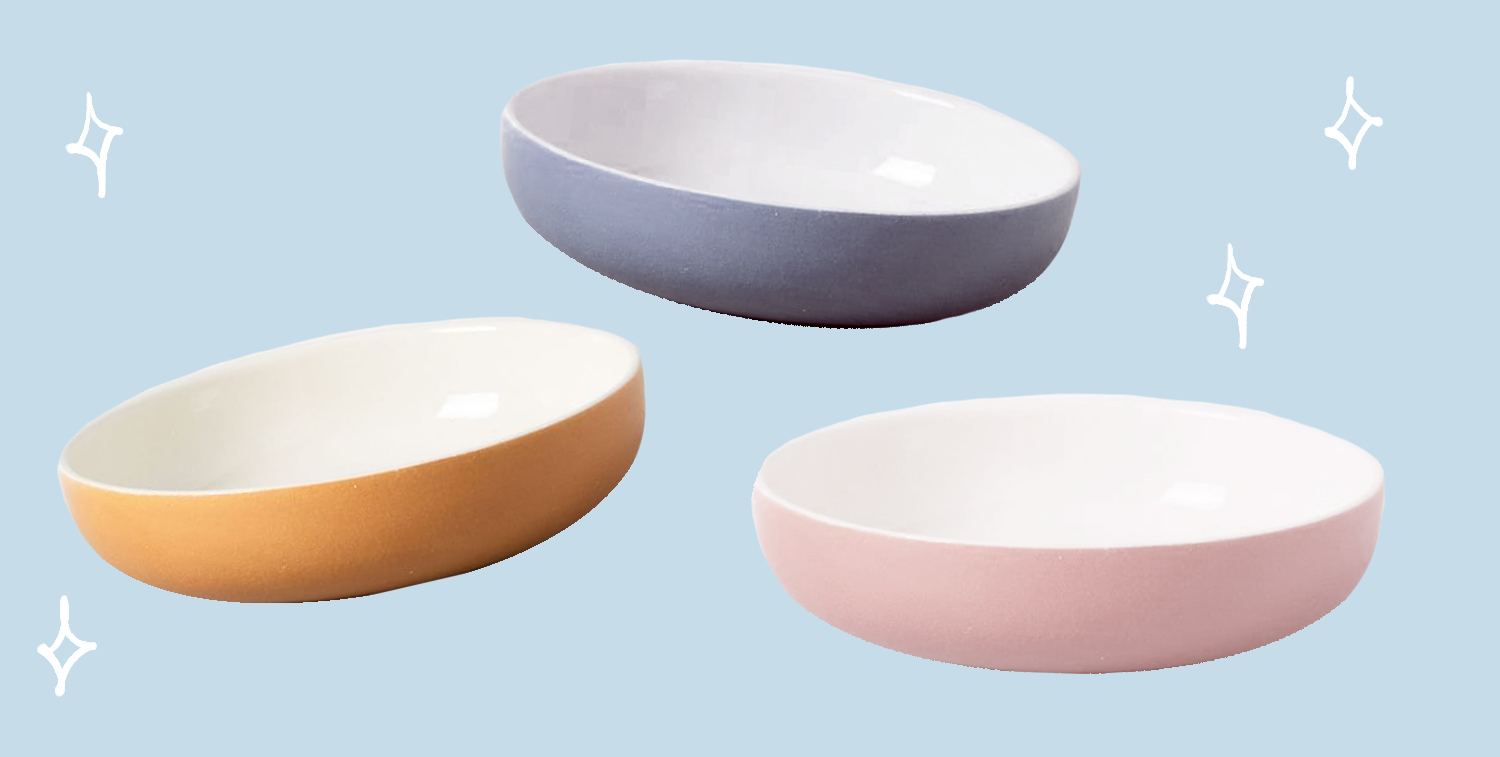 Kaloh Stoneware Pasta Bowls from West Elm
$12 / piece
These chic bowls have a timeless feel to them, but have that flare of stoneware that makes them on-trend - it'll make your meal feel like it came from the new hip and cozy trattoria. Plus, they come in a variety of lovely matte colors! (Wanna see it in action? We used this bowl for these shots. Surprise, it's great for desserts, too!)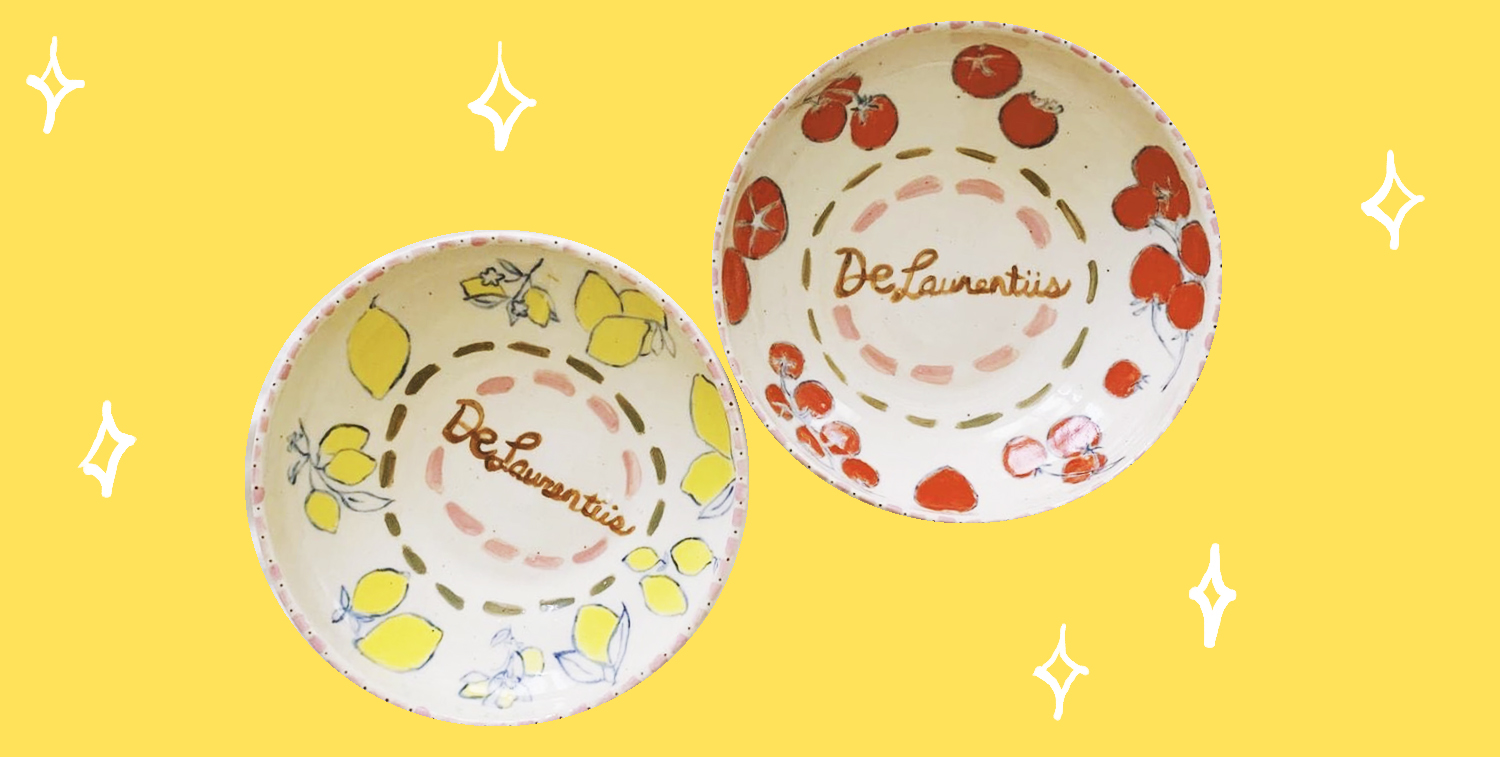 Price varies
For something truly special, there's nothing better than ordering custom. Giada loves these custom bowls by an artisanal maker who will hand-paint essentially anything you want in your bowl!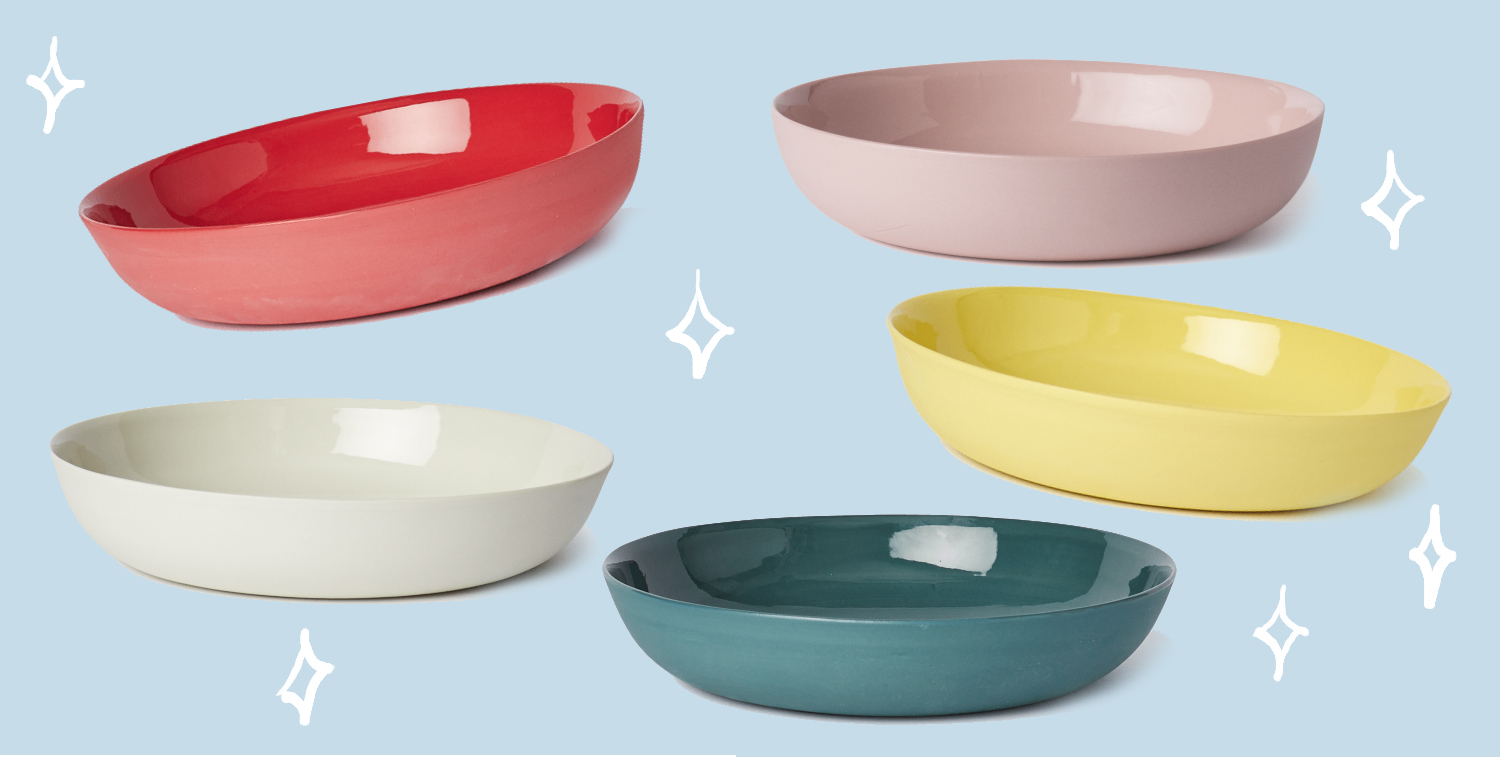 Medium Pebble Bowl from Mud Australia
$72 / piece
Okay, yes, these are a splurge! But the quality really doesn't get better than this: these bowls are handmade by artisans in Sydney, Australia, with the best quality porcelain clay. They come in a huge variety of lovely colors, and have a beautifully smooth finish. (Note: these are the ones Giada has in her house!)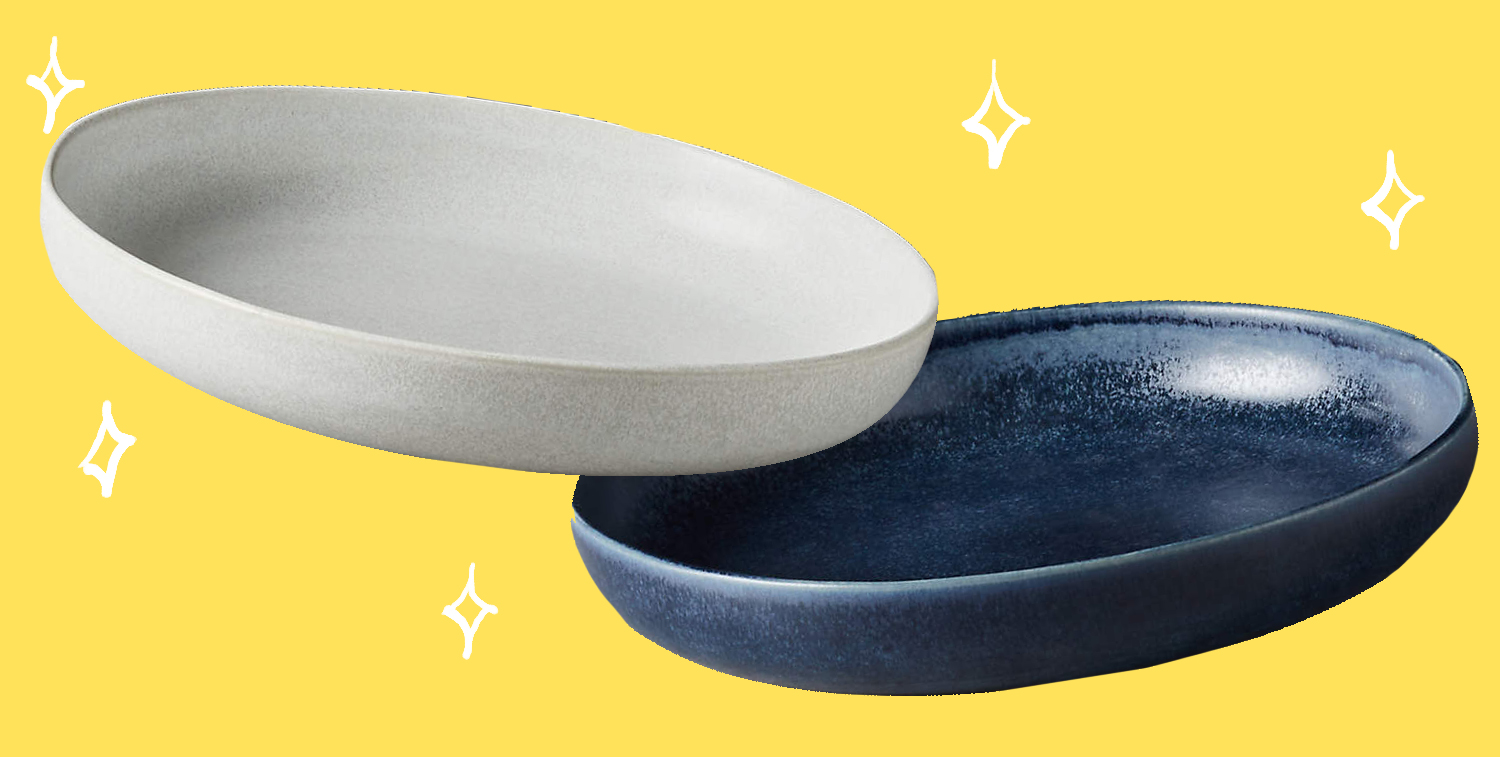 Drift Reactive Pasta Bowls from CB2
$11.95 / piece
You can really trust that we like this bowl, because we shoot a lot of our pastas for the site in this exact one! (Exhibit A, B, and C!) The subtle silvery-white color and organic edges give any pasta room to shine, while being chic and sleek all at once. It's extra-wide, too, which makes it fabulous for a variety of meals.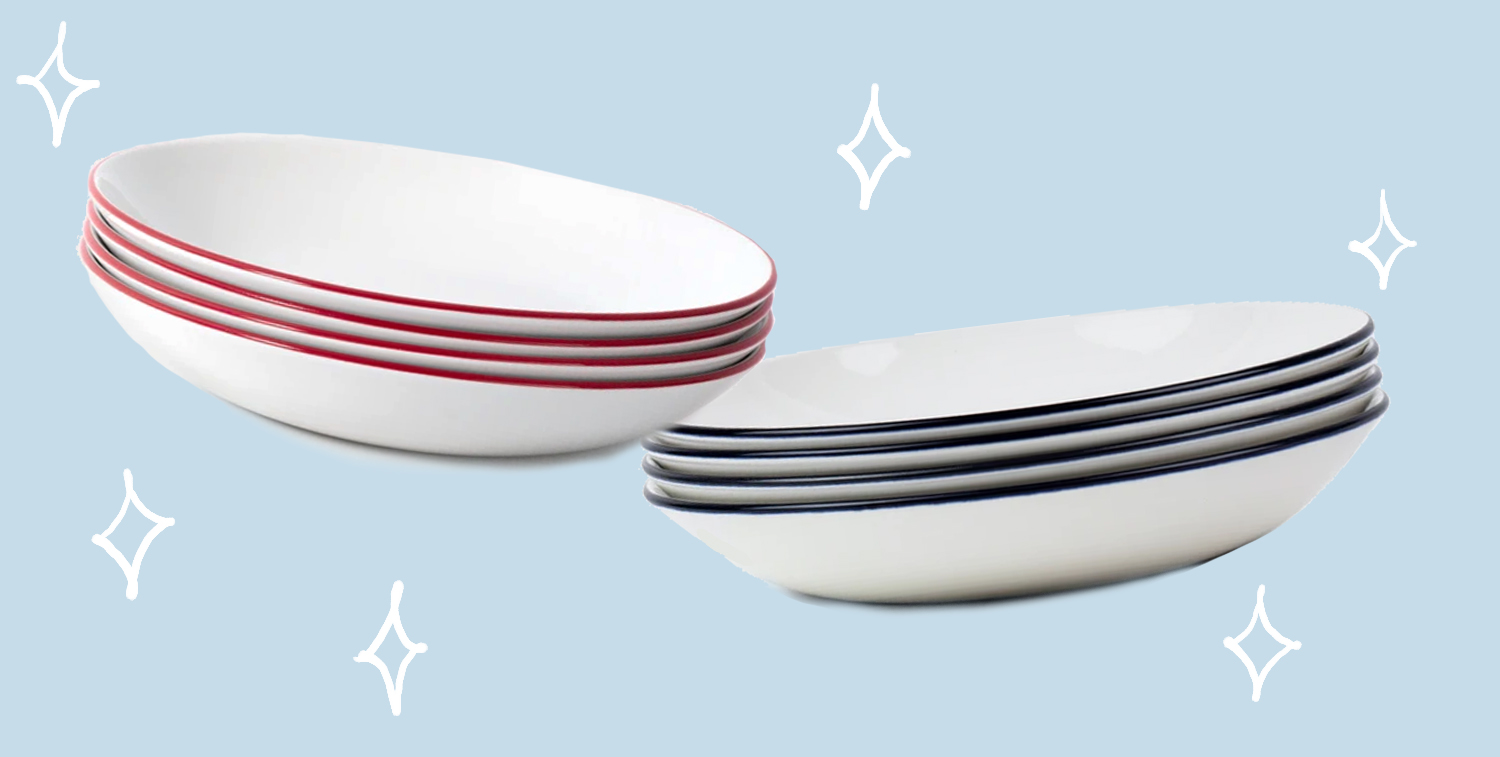 $99 - $105 / 4-pack
As durable as they are elegant, these bowls from Made In are a perfect vessel for all of your pastas. Matter of fact, they're so durable, they offer a no-chip guarantee - "if your Made In bowls chips within your first year of purchase, we'll replace it. No questions asked." Pretty cool!