Giada's Tips for Making the Best Lasagna
You must be signed in to print this content
Lasagna is a labor of love; lucky for us, Giada shared her tips for making the best lasagna to ensure all that labor isn't for nothing.
For Italians, lasagna often graces the holiday dinner table - a tradition so delicious, it's become a cornerstone of any festive meal. It makes perfect sense: although lasagna inevitably takes some time and labor to prep, you can make it in advance and let it bubble to cheesy perfection as guests arrive. To ensure that first slice is as tasty as it is picture-perfect - we've got Giada's tips for making the best lasagna!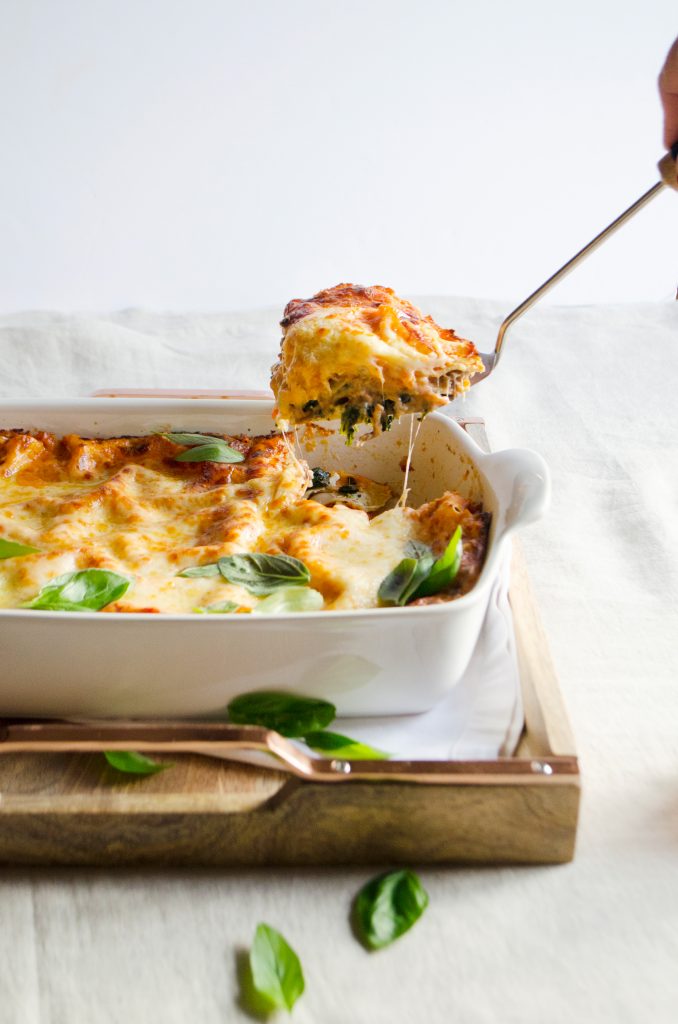 ---
1. Sauce The Bottom
Sauce should always be the very 1st layer of any lasagna before any noodles go down. It saturates the noodles to help them cook, and it also prevents any sticking at the bottom. Pro-tip: you can 
totally 
use a large oven-safe skillet if you don't have a perfect baking dish on hand. 
2. Give It Space
When it comes to choosing the right dish to make your lasagna, be sure that it's large enough - and deep enough! Don't try and overflow a baking dish that's too small. You usually need to cover lasagna with foil for the first portion of cooking, and you don't want the foil sticking to the tippy-top of it. (We love
this one
!) 
3. Don't Skip The Foil
Make sure you cover up lasagna for that first leg of cooking! If it cooks uncovered throughout the whole process, you run the risk of drying it out, or noodles potentially not cooking all the way through. Once the foil gets lifted, that's the opportunity for all that golden-brown, crispy-edge deliciousness. 
4. Let It Sit
After all that work, you best get the perfect layered slice! Allow your lasagna to sit for at 
least 
15 minutes before attempting to cut into it. This allows it to have the time to set and come together, otherwise you could end up with slipping and sliding layers. There are
restaurants in Italy
that even make the lasagna a full day ahead of time, cut a slice to order, and char the individual slice in a pizza oven -
not
a bad option if you happen to have those resources!