Giada's Simple Pantry Pasta Recipes
You must be signed in to print this content
Here, Giada shares her easy (and delicious) pasta recipes that are full of pasta-bilities!

If there's one pantry item we rely on more than the rest, it's pasta! It's shelf-stable and inexpensive, making it a great staple to have on hand. There are so many flavorful and nutritious dishes you can make- and they extend far beyond jarred marinara sauce! Lucky for us, Giada shared her easiest recipes, plus tips to tweak them, depending on what your market has available or what you have on hand.
It doesn't get much easier than Giada's lemon spaghetti recipe - and it just so happens to be one of her most famous dishes. Basil isn't necessary, and you can scale down on the parmesan if you don't have enough! Pecorino cheese would work well here too, or a combination of the two.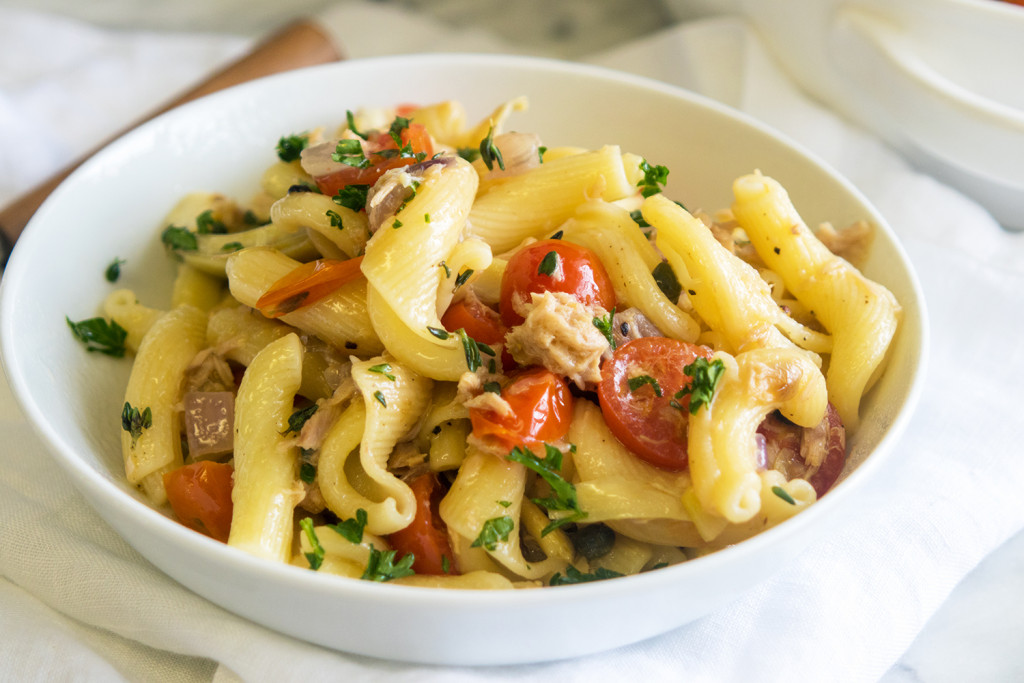 This easy pasta stars canned tuna; our protein-packed and shelf stable savior! With frozen artichoke hearts and capers, this dish gets a lot of flavor from long-lasting ingredients. If you don't have cherry tomatoes or herbs, simply omit them - or use dried herbs!
This ultra-simple pasta uses almost all pantry ingredients, save for the cherry tomatoes - which can either be replaced with sun-dried or canned tomatoes, or omitted. If you don't have Calabrian chili paste, no worries - red pepper flakes work, or even your favorite hot sauce! Just note that it could get very spicy if you add in the same amount of pepper flakes vs Calabrian chili paste - we recommend you start small and work your way up if using a substitute. And lastly, if you don't have piquillo peppers, you can use any jarred or canned pepper such as roasted bell peppers... or just omit!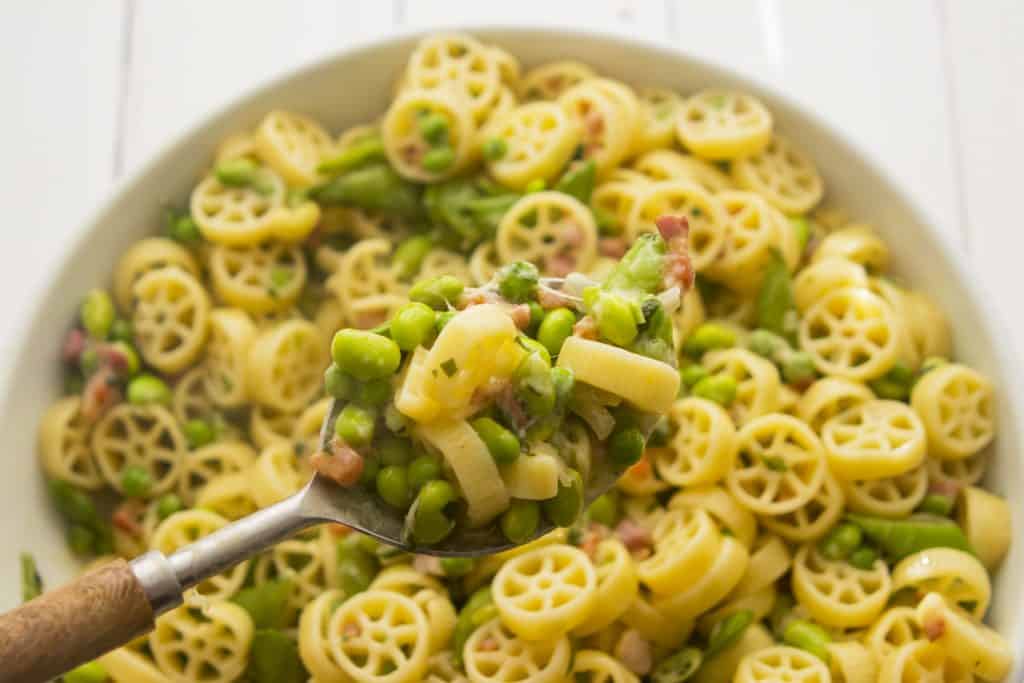 Frozen peas and edamame are the stars in this kid-friendly pasta! If you don't have pancetta, bacon can always be substituted. Go ahead and leave out the mint if you don't have any. Additionally, water can be used in place of broth!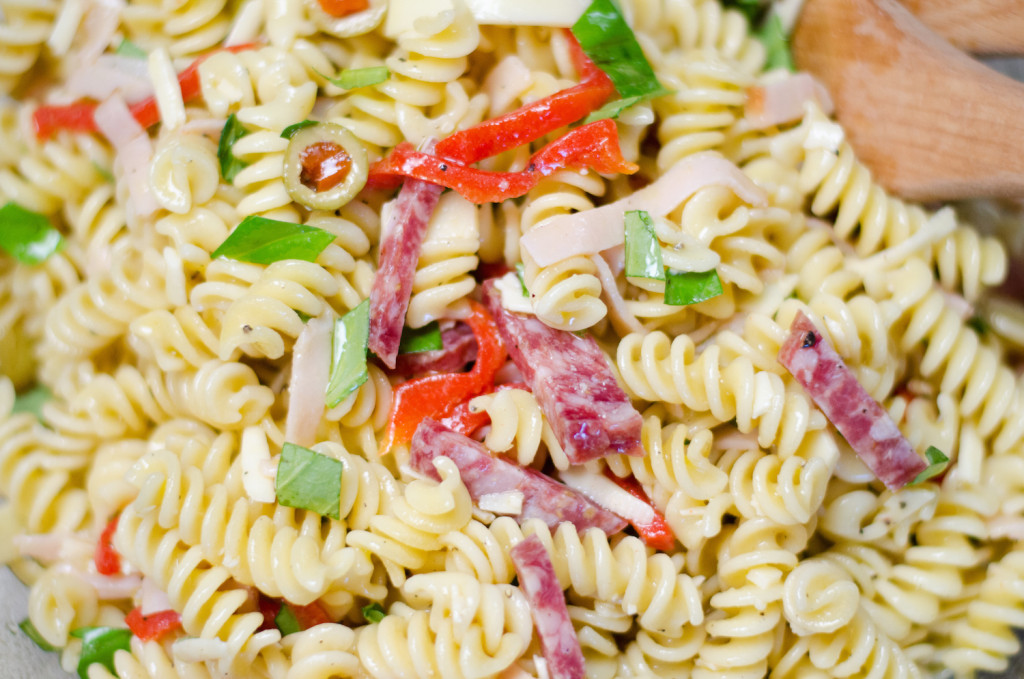 Use the vinaigrette as a base and toss in whatever add-ins you have on hand. Take this as an opportunity to use up odds and ends of cheeses, olives, salame and other cured meats. Feel free to customize! Better yet, this gets even tastier over time.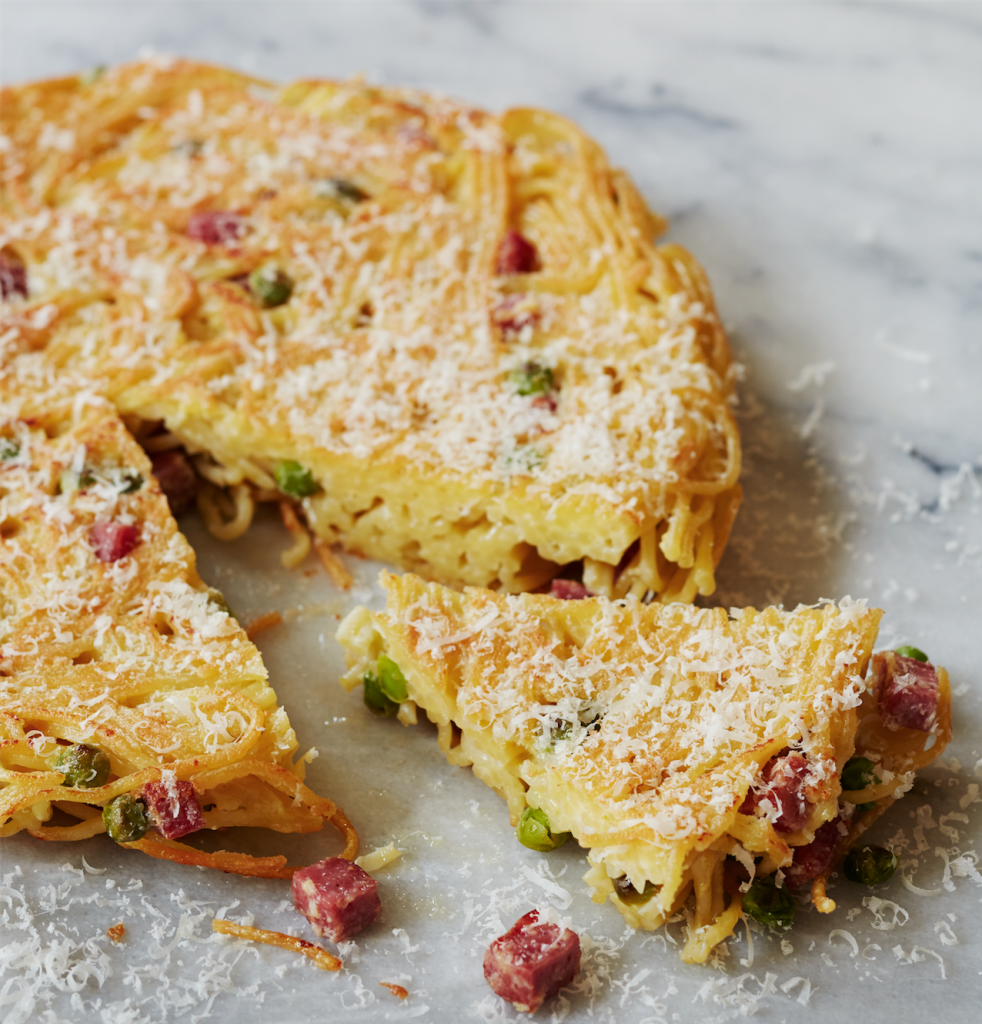 This is a dish that can be eaten for breakfast, lunch or dinner. Giada learned this from her mom as a great way to use up whatever pasta, vegetables, and cheese that you have. The variations are endless!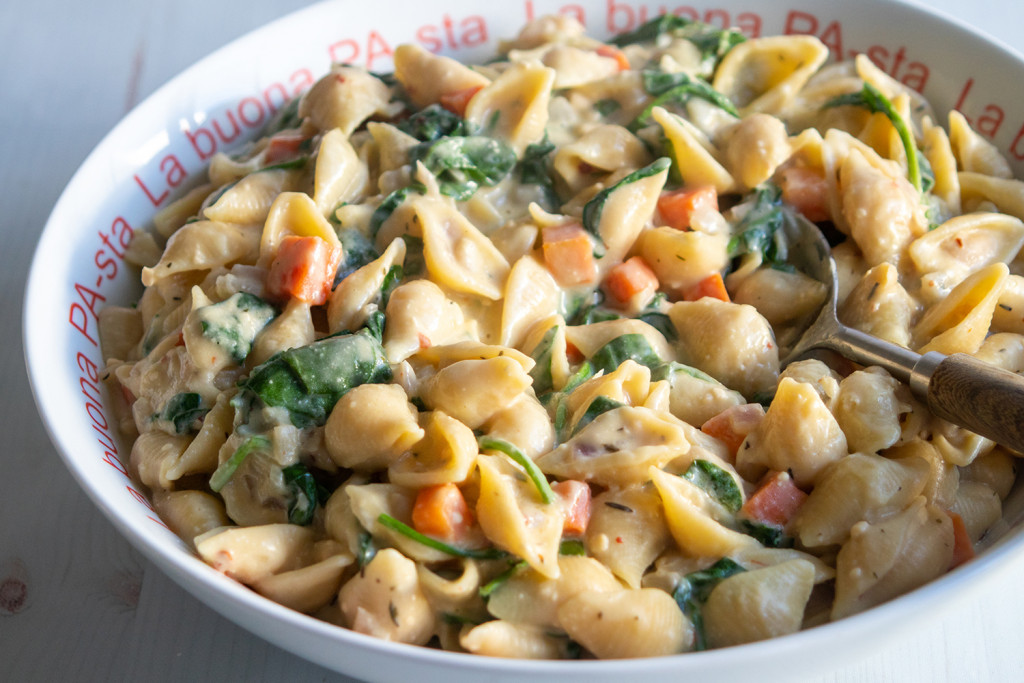 This meatless pasta dish gets a hefty dose of protein from canned white beans- which makes it surprisingly creamy without much cheese. Don't have spinach? Use frozen spinach or whatever greens you have on hand- or simply omit. Note - if you happen to have bought dried beans and cook them from scratch for this, any kind will do - and save some of the liquid! It can be used instead of chicken stock allowing you to save that for the soup later in the week.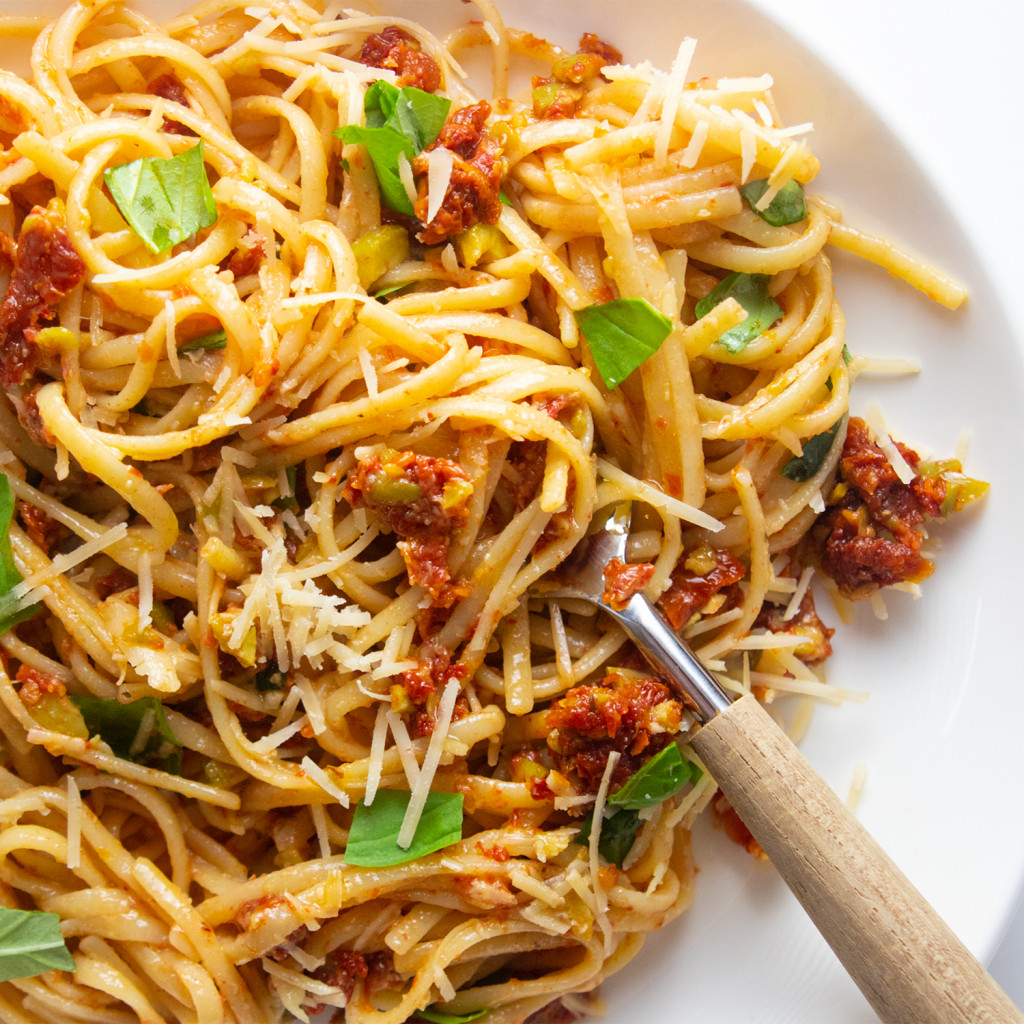 This dish is so vibrant, it's hard to believe that pretty much every ingredient is straight from the pantry. Omit basil if you don't have any, and you can replace lemon juice with white vinegar to taste. If you don't have white vinegar, use a splash of apple cider vinegar, white wine vinegar, or any mild flavored one you have.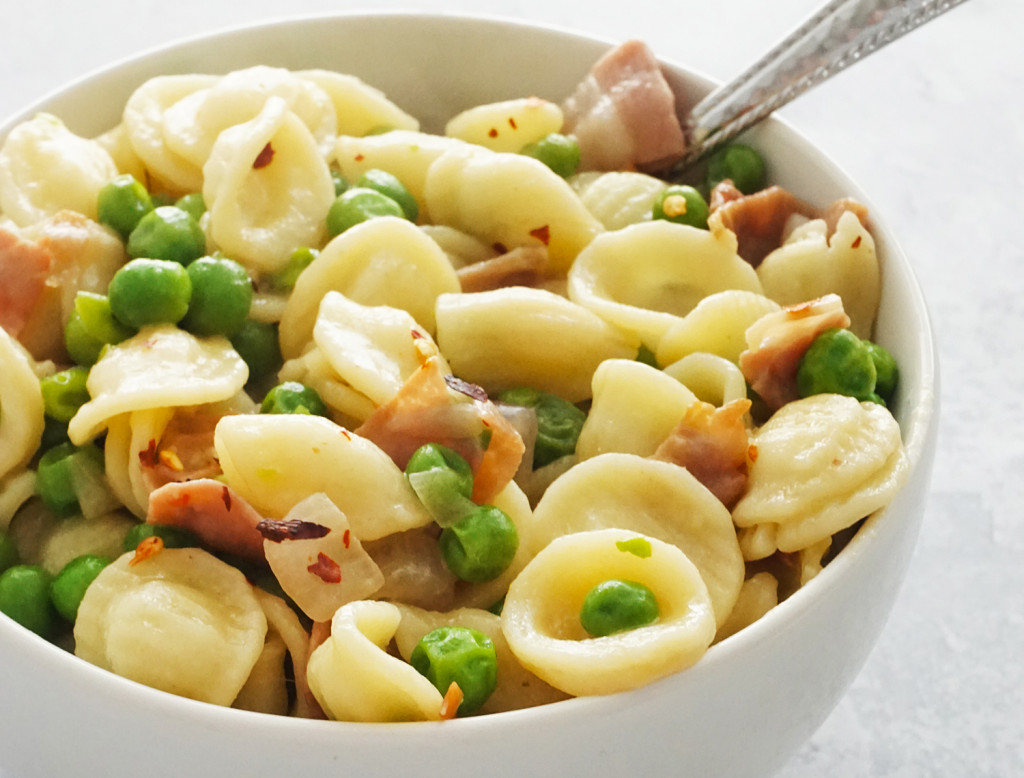 The beauty of this recipe is that it can be customized in so many different ways - tap the link for our suggestions!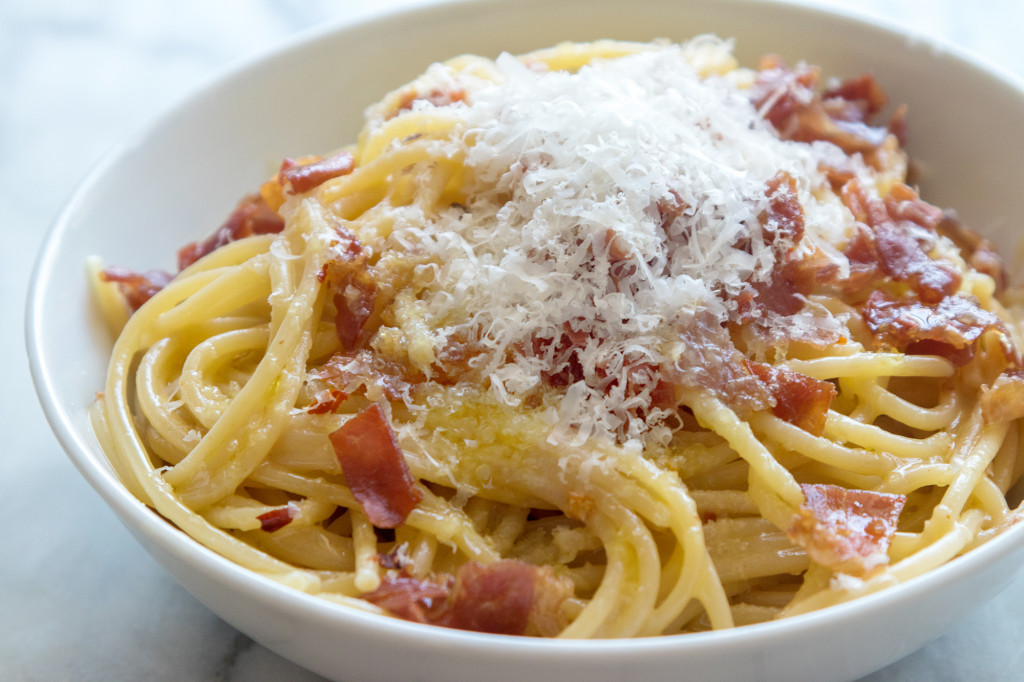 Aglio e Olio means "garlic and oil" and it's the base for this incredibly simple pasta. Even though garlic is in the name, it's still delicious without it - you could even add some granulated garlic or garlic powder at the end. You can use pancetta or bacon in place of prosciutto, or just omit entirely!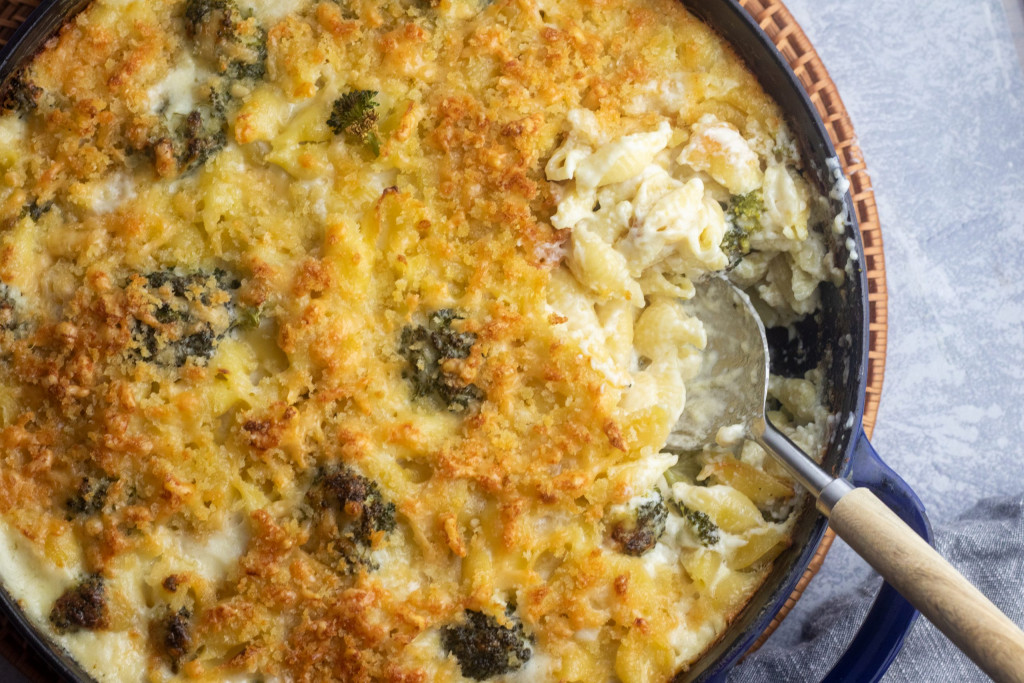 Comfort food to the rescue! If you have cheese, milk, pasta and breadcrumbs, this is the play. You can use any thawed frozen vegetable in place of the broccoli, or whatever you happen to have on hand. If you don't have heavy cream, just up the amount of milk.