Golden Tomato Pasta With Pesto
You must be signed in to print this content
Yellow Tomato Pasta With Pesto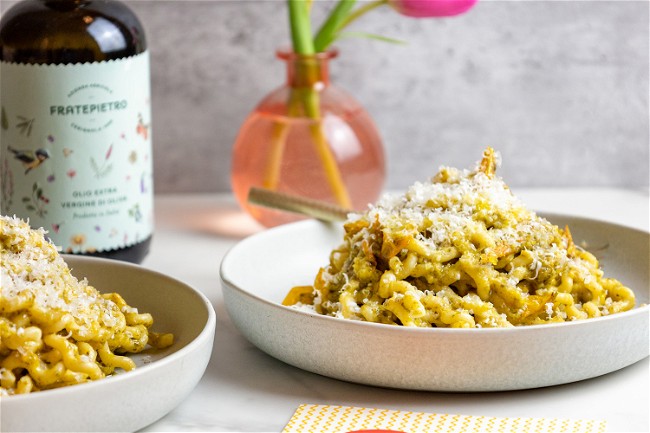 Ingredients
1 clove garlic, chopped fine
1/2 teaspoon kosher salt
1/4 cup finely grated Parmesan cheese
Instructions
Bring a large pot of water and salt generously. Cook the pasta to al dente and reserve 1/4 cup of pasta water.
While the pasta is cooking, heat olive oil in a large skillet over medium heat and saute the garlic for about one minute, being careful to not burn it. Drain the tomatoes and add them to the skillet along with the salt and reduce the heat to medium low. Cook until the tomatoes have popped and started to shrivel, 5 to 10 minutes. Remove from heat.
Add the cooked pasta to the skillet with the tomatoes and gently toss together to coat. Add the pesto and a spoonful of pasta water together until the pasta is well-coated with sauce. Serve with Parmesan cheese sprinkled on top.