You must be signed in to print this content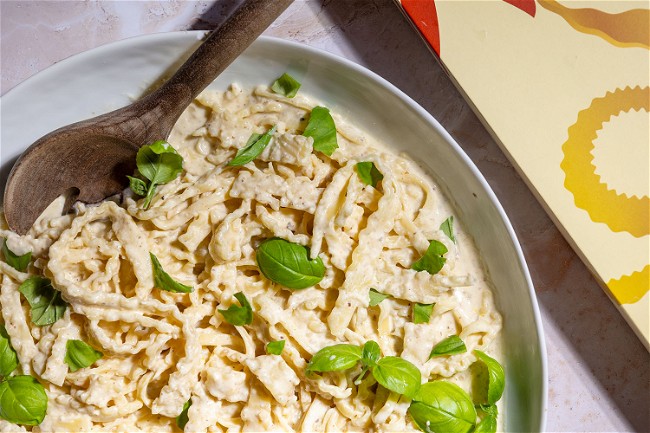 Ingredients
1 cup walnuts

1 cup whole-milk ricotta
2 garlic cloves
2 teaspoons grated lemon zest (from 1 lemon)
1 teaspoon kosher salt
½ cup fresh basil, torn
Instructions
Preheat the oven to 350°F.

Place the walnuts on a small baking sheet and toast until fragrant, about 12 minutes.
Transfer the walnuts to a food processor and pulse until the nuts are finely chopped. Add the ricotta, Parmesan, olive oil, garlic, lemon zest, and salt and process until well combined. Transfer to a large bowl.

Cook the pasta to al dente according to package instructions. Drain, reserving 1 cup of the pasta water. Add the pasta and pasta water to the bowl and toss to coat the pasta and loosen the sauce. Top with fresh basil and serve.