You must be signed in to print this content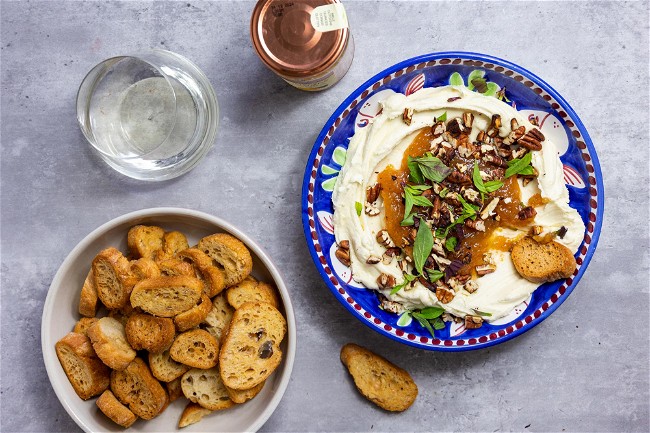 Ingredients
1 pound (2 8-oz wheels or wedges) triple-cream Brie
¼ cup walnuts or pecans, toasted and chopped
2 tablespoons basil leaves, roughly chopped
Instructions
Set the brie cheese in the freezer for at least 30 minutes to easily remove the rind. Once lightly frozen, shave off the rind using a vegetable peeler. It's okay if there is some rind left behind. Cut the brie into 2-inch cubes.
Place the cubes into a food processor and blend on high. First, the brie will ball up slightly – continue to blend until it becomes light and fluffy. This may take several minutes.
Once fluffy, transfer the whipped brie to a serving bowl. Dollop with your jam of choice, and top with toasted nuts and basil. Serve with crostini or crackers and enjoy.