You must be signed in to print this content
Author:
Giada De Laurentiis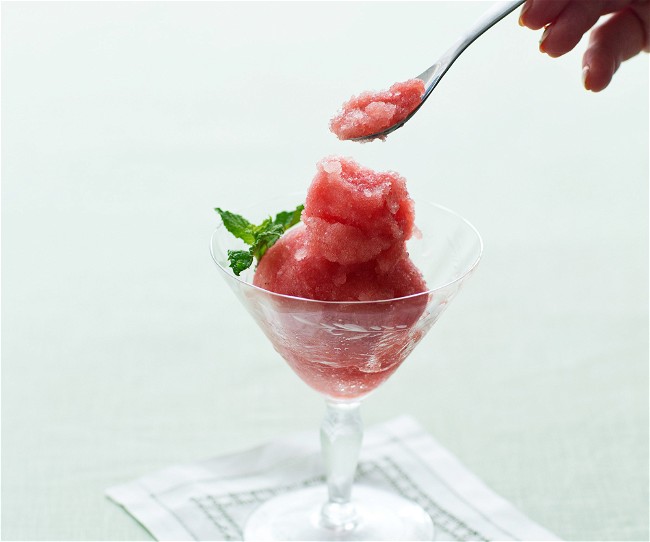 Ingredients
4 large tomatoes (about 6 cups chopped)
3 cups chopped watermelon
1 cup sugar
2 tablespoons champagne vinegar
1 teaspoon kosher salt
10 mint leaves (smacked)
Instructions
In a large bowl combine the tomatoes, watermelon, sugar, champagne vinegar, salt, and mint leaves. Using a large spoon, stir and allow the mixture to macerate for 20 to 30 minutes. There will be a substantial amount of liquid in the bowl. In batches, puree the tomato mixture until completely smooth and pour through a fine mesh strainer set over a large bowl. Cover the bowl with plastic wrap and chill in the refrigerator for at least 1 hour. Follow your ice-cream machine',s instructions and churn the sorbet. Remove the sorbet and eat immediately or store in the freezer.