You must be signed in to print this content
Author:
Giada De Laurentiis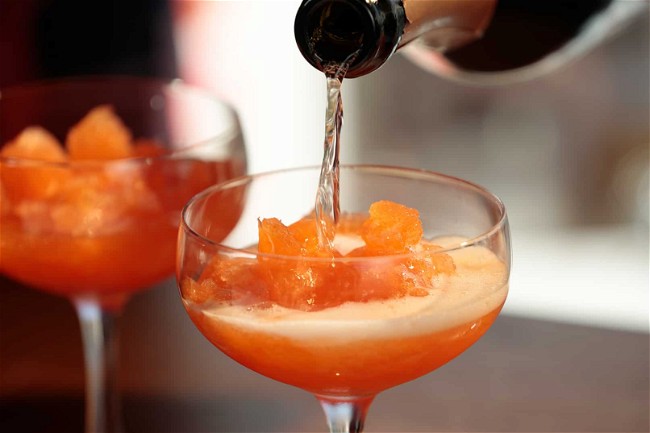 Ingredients
2 cups freshly squeezed orange juice
3 tablespoons freshly squeezed lemon juice
1/3 cup sugar
1/4 teaspoon salt
2 cups bitter orange liquor (such as Aperol)
1 bottle (750mL of prosecco)
Instructions
Originally seen on Giada In Italy, Season 3. Episode: Sweet Masters.
In a small sauce pan combine the orange juice, lemon juice, sugar and salt. Warm over medium heat to just below a simmer, stirring with a wooden spoon to help dissolve the sugar. Once the sugar is dissolved, remove from the heat and stir in the bitter orange liquor. Set aside to cool completely.
Pour the mixture into an 8 inch baking dish and freeze for 4 hours or until completely frozen. Using a fork, scrape the surface of the frozen mixture to form large shards of ice. Spoon about 1/2 cup of the mixture into a coupe and top with prosecco.