The Best Aperitivo in Capri
You must be signed in to print this content
In beautiful Capri, it's alfresco or bust - and the outdoor bar of this hotel is the perfect spot for a pre-dinner drink.
If you know us at Giadzy, you know there's one Italian custom that we firmly believe should be standard everywhere: aperitivo hour. In Italy, relaxing with a drink before dinner is a long-standing tradition in order to stimulate the appetite (whereas after dinner, a digestif is customary to help digestion). We searched for the perfect spot to grab an afternoon spritz, and there was no clearer option than Hotel Quisisana.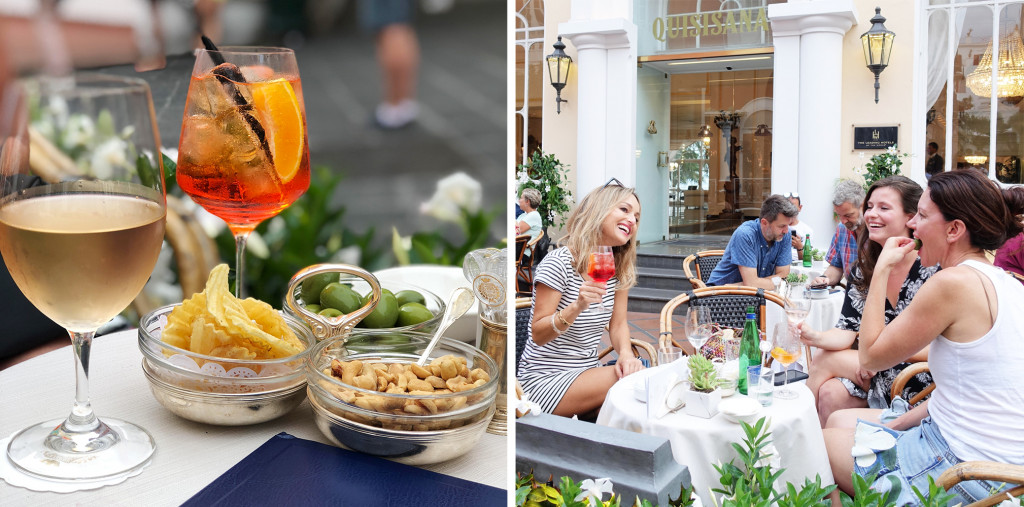 The outdoor bar and patio of this hotel is a classic institution - it's the place to see and be seen. People watching doesn't get much better than it does here. With a spritz in hand, an assortment of salty snacks, old-school cool architecture and the beautiful outdoors of Capri - there's nothing to not love. Be sure to add this spot to your Capri itinerary before heading off to dinner... it isn't to be missed!
Hotel Quisisana
Via Camerelle 2, 80073 Capri, Island of Capri, Italy
+39 081 837 0788