Giada's Top 3 Things to Do in Florence With Kids
You must be signed in to print this content
Little ones will absolutely love this fun-packed itinerary in the ancient Italian city.

The ancient city of Florence is a romantic dream, filled with cobblestone streets and twinkling lights reflecting off the Arno River - but anyone who's traveled with kids knows they don't care much for romance. And while its history as the art capital of the Renaissance may be the reason you're excited to be in town, good luck getting your kids to stroll patiently through the Uffizi Gallery. Traveling with kids opens your eyes to a whole different kind of tourist experience - luckily, there's lots to do in Florence that the whole family will enjoy! Here are my top three Florence activities for kids: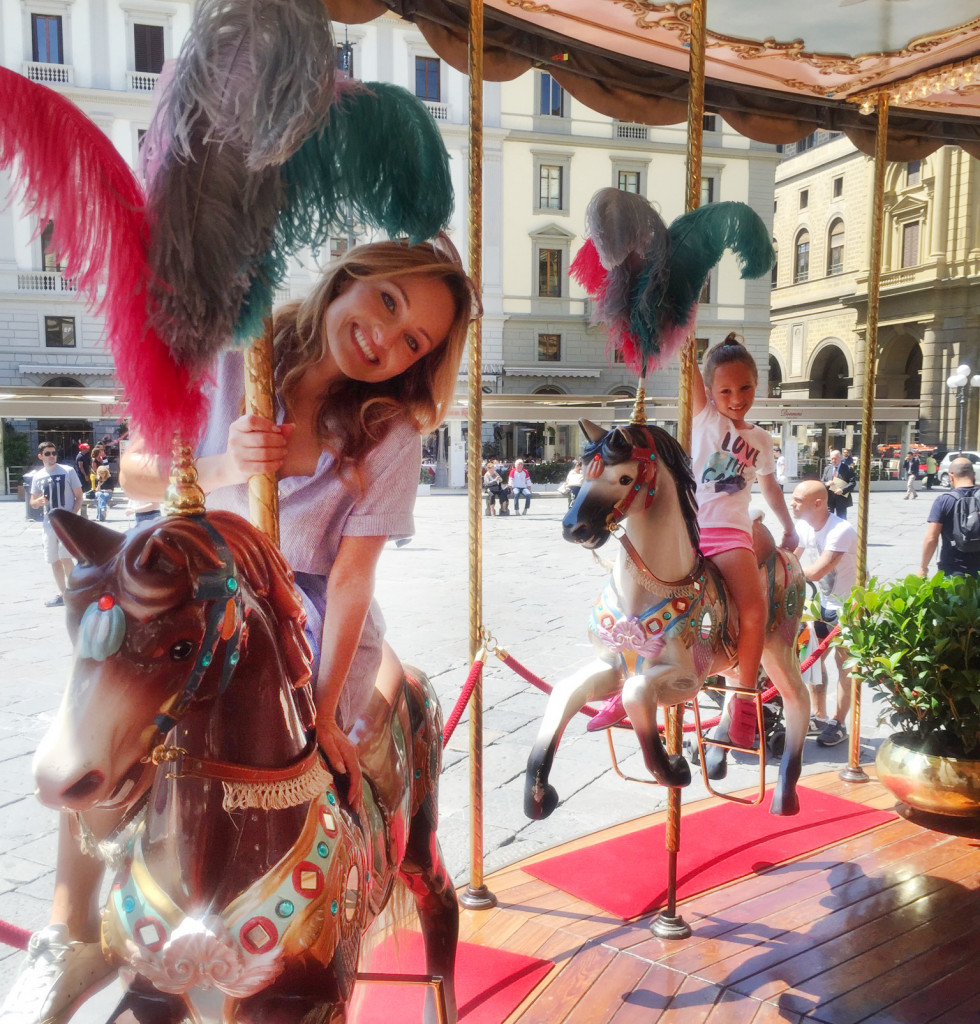 Ride the Ponies
One of the most iconic sights in Florence is the carousel in the Piazza Della Repubblica, one of the many ancient market squares in Florence. Over 100 years old, the carousel is lovingly maintained and operated by the Picci family, and there's no sweeter thrill than a spin around the piazza on the back of one of its brightly painted ponies. At Christmastime, the lights are truly magical.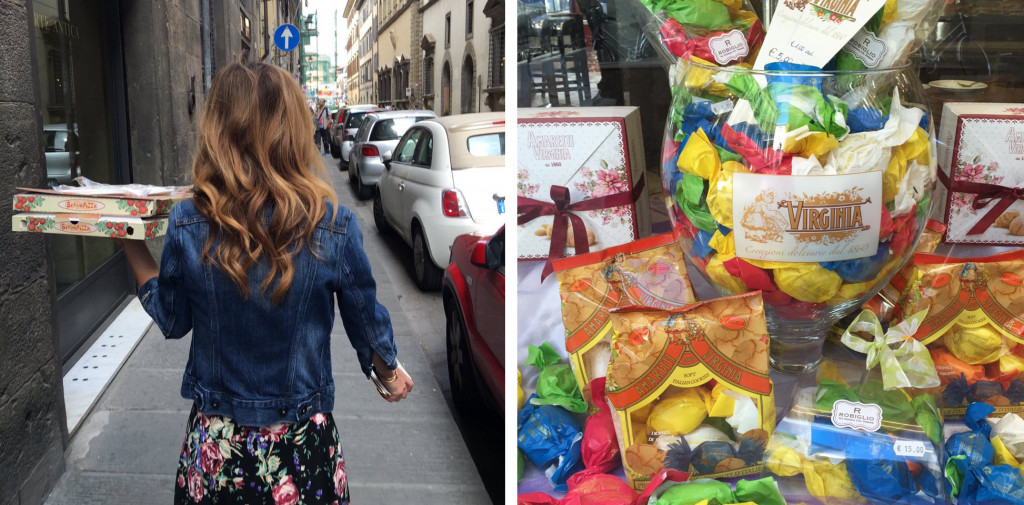 Pizza al Fresco
Sometimes restaurants just aren't in the cards for kids - and that's OK. When they need room to blow off steam but you were hoping for a nice dinner, grab a pizza and a bottle of wine to go from Gusta Pizza (Via Maggio 46R), and take them to eat on the steps of the the nearby piazza. (Yes, you can drink wine outside here!) Vendors often pass through selling trinkets for a few Euro that will make even the crankiest customer smile, and you'll get a romantic dinner al fresco. Win, win!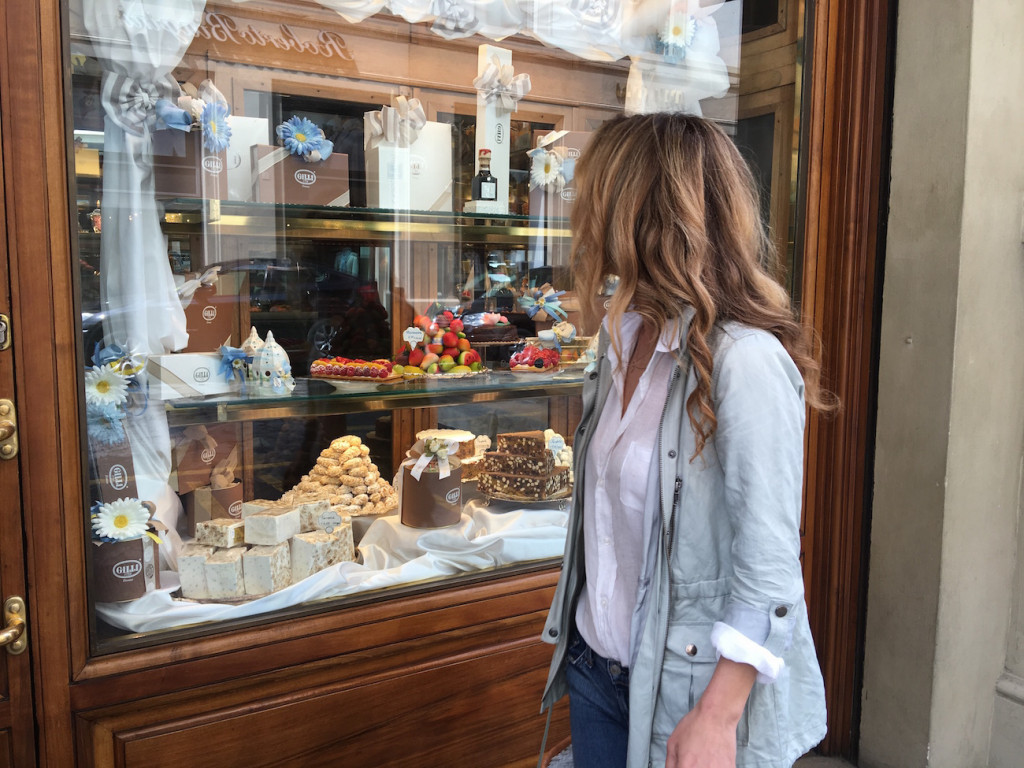 Stay Sweet
There's a gelateria on practically every corner - and Italian scoop sizes are petite enough that you won't mind if they try more than one a day - but by far the most exciting shop in town is Venchi. At the two-story location at Via Calimaruzza 18, one wall is anchored by a flowing waterfall of molten chocolate. It's mesmerizing to stare at, especially with a cup of chocolate-hazelnut gelato in hand! And for a sweet distraction, the candy and pastry cases at Caffe Gilli(Via Roma 1R) will keep the kids busy picking out their favorites while you enjoy a restorative espresso.