Day Trip Like A Local: Rome to Tivoli
You must be signed in to print this content
This quaint town is mere minutes from Rome, and with beautiful villas and estates, it's a worthy day trip!

Tivoli is home to three magnificent villas: Villa Adriana, D'este, and Gregoriana. The first two are UNESCO listed (!!), but Gregoriana is not to be missed, either! They are all uniquely different, historically profound, and totally doable in one day. Head to Villa Adriana first, as it's further from the others - then head to Tivoli to explore Gregoriana and D'este. They're walking distance from one another, so be sure to stop for gelato and grab food in the quaint town of Tivoli in between!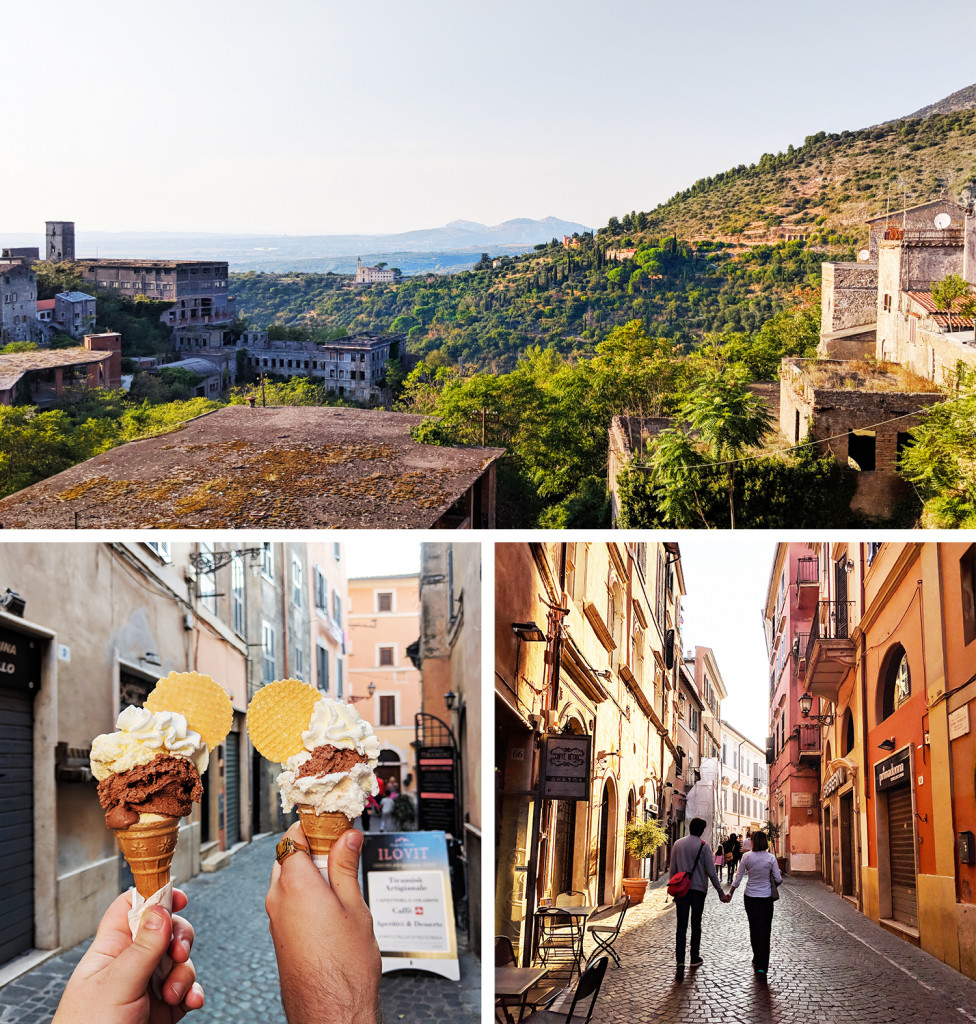 HOW TO GET THERE?
You have a few options on how to get from the city center to Tivoli. If you really value your freedom to explore, you can easily rent a car at the central train station in Rome (if you plan on this, you might want to grab an International Driver's License at home before you head to Italy - it's easy!). This is the easiest way to be able to knock out all 3 villas in one day, and parking is easy and ample at each one.
 
If you don't feel like driving in a foreign city (we don't blame you!) then the bus is the way to go. It will only cost you about 2 euros per way, and it departs from the Ponte Mammolo station in Rome. You'll want to hit Villa Adriana first, and to connect to the other villas, it's only 1 euro. The bus method is a bit less flexible however, as you'll be at the mercy of the bus schedules - it may be too much to stop at all 3 villas with ample time unless you get going pretty early in the morning!
 
VILLA ADRIANA
Largo Marguerite Yourcenar, 1 00010 Tivoli RM, Italy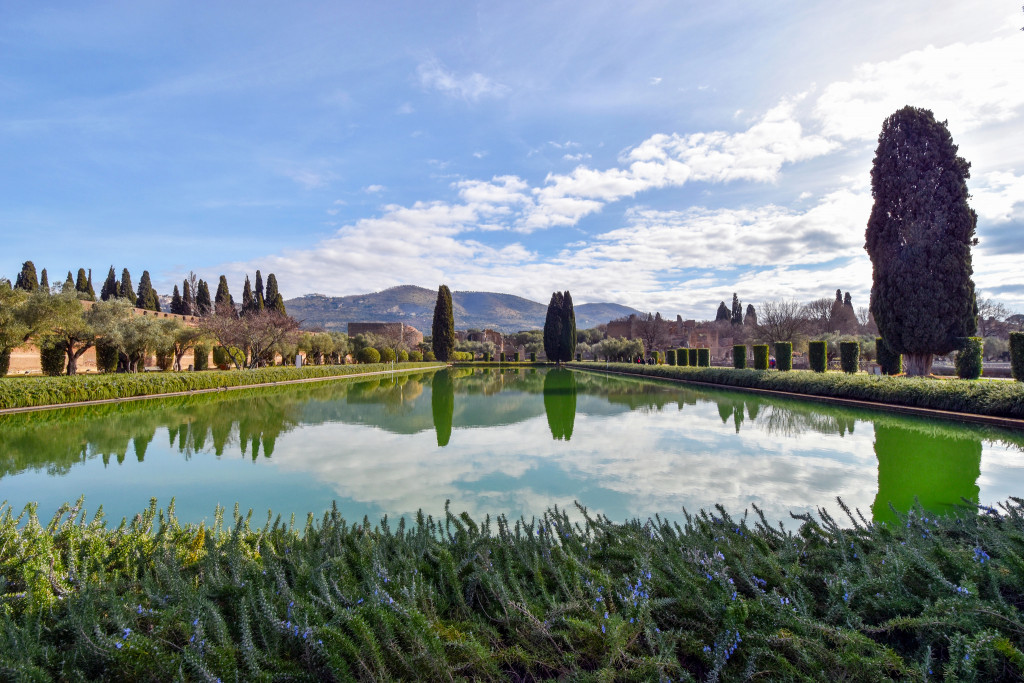 by Gwendolyn Stansbury

Villa Adriana was created in the 2nd century by Roman emperor Hadrian. He designed much of the villa himself, drawing inspiration from parts of the world he had traveled: there are architectural structures reminiscent of Greek and Egyptian styles, along with classical Roman design. It's a large complex of pools and fountains embellished by sculptures and shrines - along with upside of 30 buildings to make up the emperor's retreat. One could spend hours meandering through the awe-inspiring ruins, so bring your walking shoes!
 
VILLA GREGORIANA
Largo Sant'Angelo, 1, 00019 Tivoli RM, Italy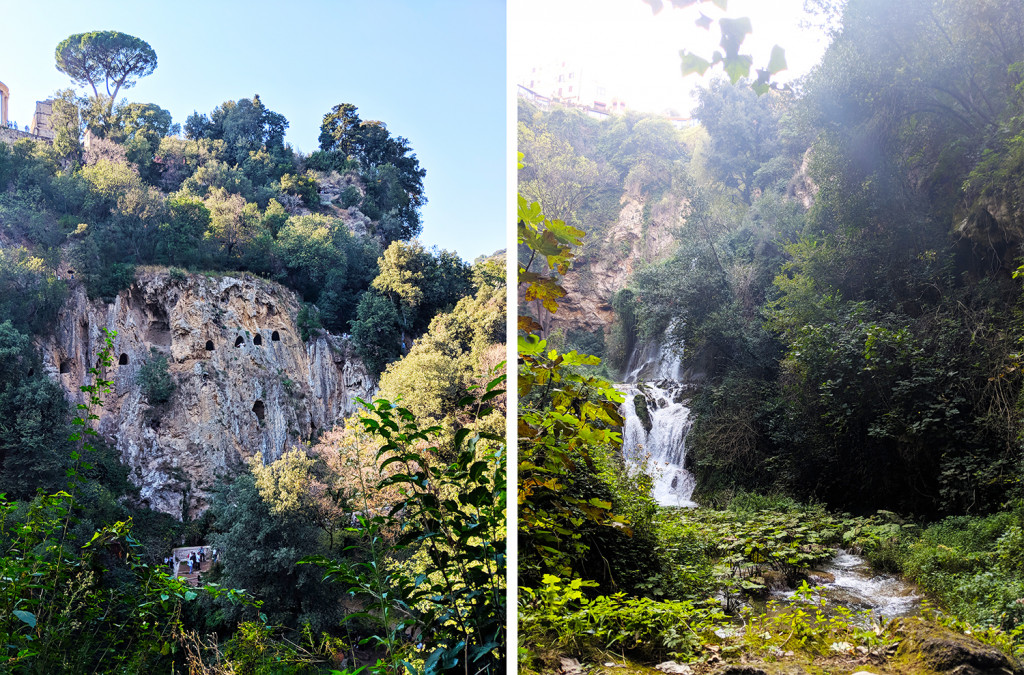 This villa isn't UNESCO listed like its two more popular companions, but we don't think it should be missed. Rather than ruins and structures, this villa is characterized by forest, grottos and waterfalls. On any nice day, the easy hike will be studded by artists painting the beautiful scenery surrounding them. The pinnacle of the villa is the Grande Cascata, the towering waterfall that cascades into a lush green ravine. Villa Gregoriana is technically a hike, something we weren't aware of before going, but it's very doable with just a pair of sneakers - and by this point in your Italy trip, you're surely used to walking a lot! There are two different entrances on either side of the ravine, and whichever one you start at, you'll end up at the other one when you're finished. You should alot a good 2 hours to be able to leisurely explore the villa without feeling like you need to rush through. (PS, there are bathrooms at the bottom of the ravine halfway through!)
 
VILLA D'ESTE
Piazza Trento, 5, 00019 Tivoli RM, Italy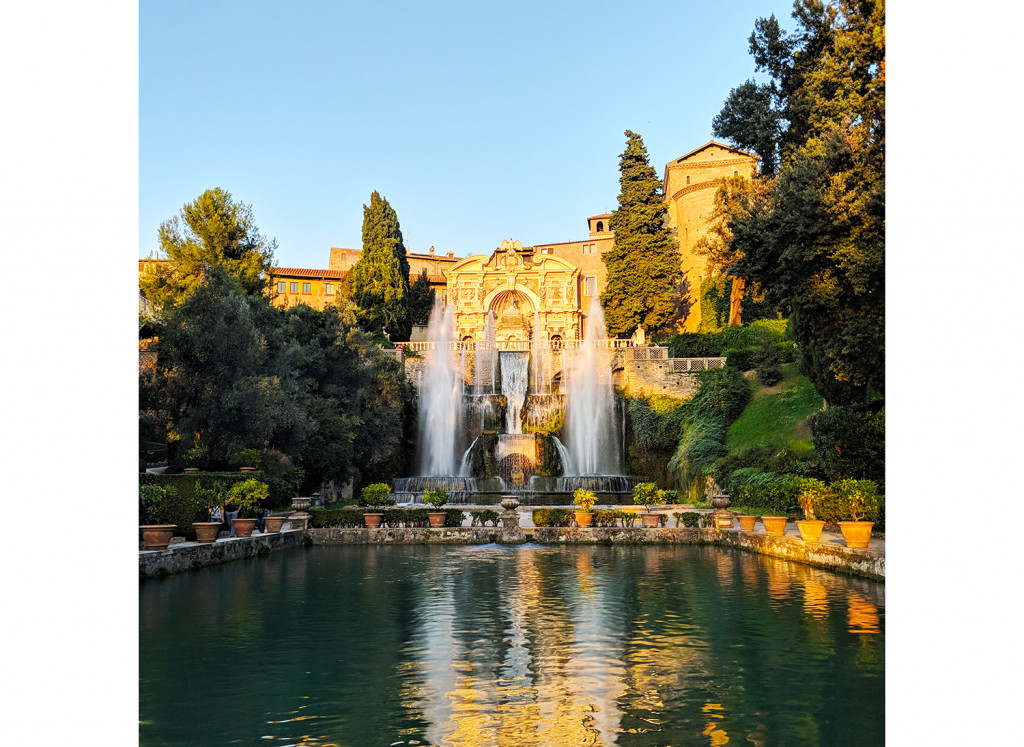 Villa D'este was constructed in the 16th century, in the height of the Renaissance. Along with an indoor museum, it features a labyrinth of terraced gardens and fountains with an overwhelming amount of beauty to be seen. The iconic huge fountains require heading down toward the bottom of the terraced garden, with a series of pools leading up to the main event. Walk slowly and take in every sight - there are too many interesting water features, grottos and shrines that aren't to be missed!
 
As if the villa itself wasn't beautiful enough, it offers a stunning, vast panoramic view of the Italian countryside. The closing time of the villa changes depending on the season (you can check here!) but be sure to save this one for last - there couldn't be a more perfect view for the sunset.