Transport To Tuscany With Dario Cecchini's Masterful Products
You must be signed in to print this content
Chef and travel writer Lish Steiling reflects on her time in Tuscany, and is transported there with these products from Dario Cecchini.
Back in 2020 when the world came to a screeching halt, one of the items on my list of things to do was to go and work alongside Dario Cecchini and his team of talented butchers in Panzano, Italy.
I had my tickets. We had a plan. I was excited to go and learn from one of the best! That trip was clearly delayed and unfortunately still remains on my 'To Do' list to this day.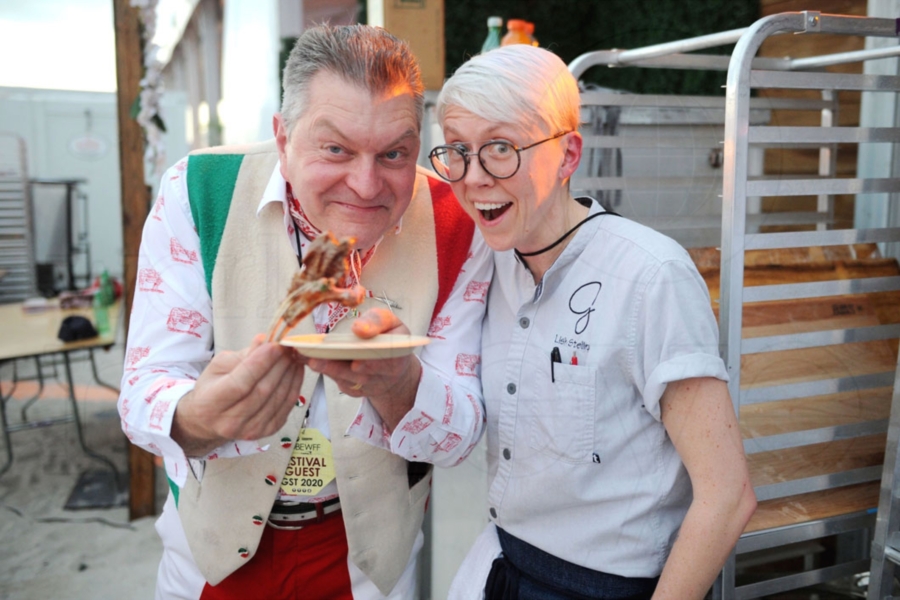 Dario Cecchini and Lish Steiling at SOBEWFF in 2020
Most of you have seen the Italian products Giadzy is selling online and many of you have even tried some of them. Personally, I have grown quite fond of a few of the new products from Tuscany. I like to pretend I am there in the rolling hills as I breath in the aromatics in Dario's salt blend or as I dip a chocolate cantucci in my afternoon coffee.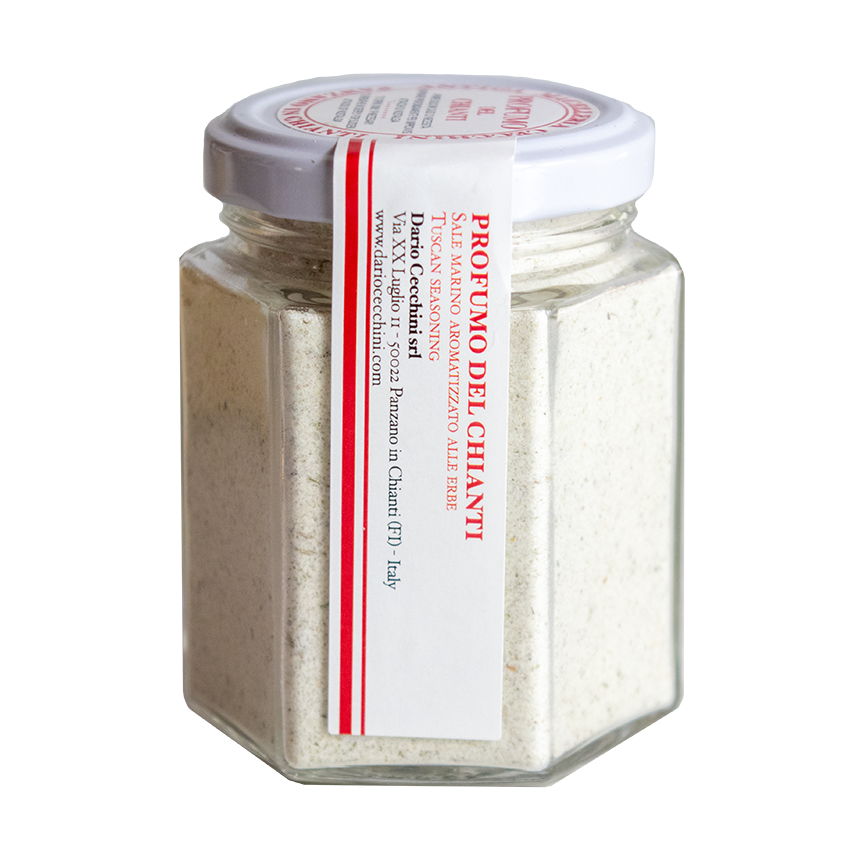 The Profumo Del Chianti is Dario's blend of sea salt mixed with many of the herbs and spices found in the region. Thyme, sage, coriander and juniper add layers of curiosity to anything you may season with it, even popcorn. Try using it to dry brine a chicken before roasting, allowing all of the subtleties to absorb into the meat. Or use it to salt roast a whole fish or whole beets so when you crack open the outer salt shell you find yourself in a steam bath of florals and herbs. Of course, you can never go wrong using it on a large
Bistecca Fiorentina
where it is used to bring out the rich earthiness of the beef.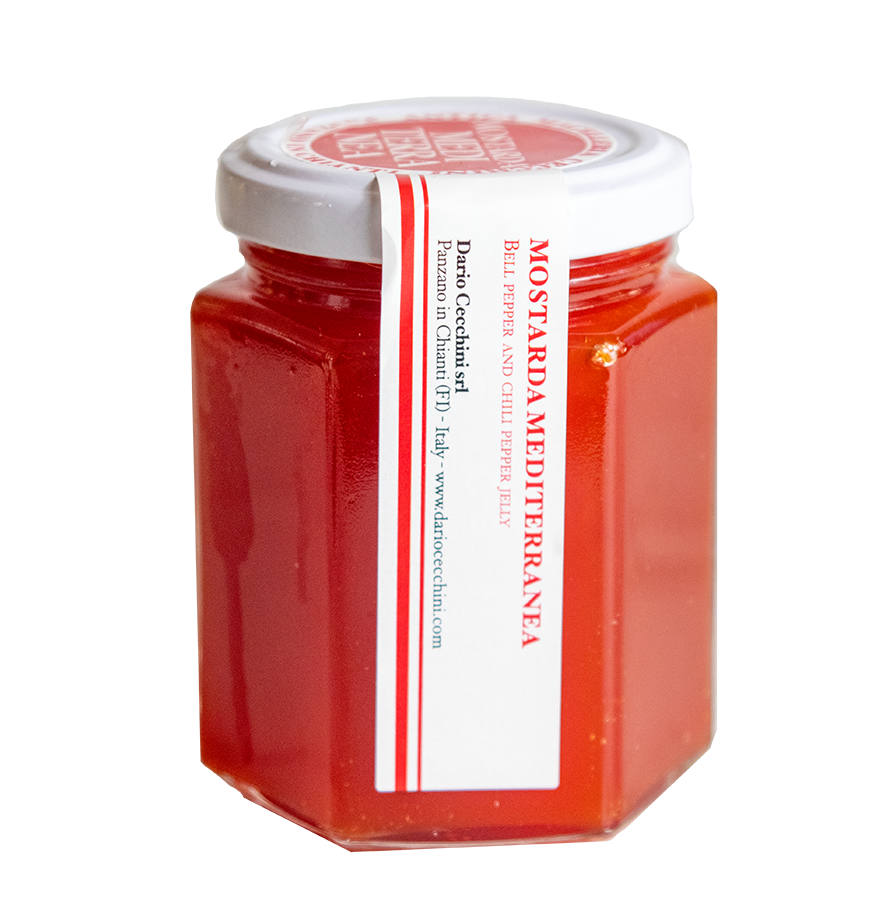 Then we come to the Mostarda Mediterranea, his sweet and slightly sour pepper spread with just a whisper of warmth from the spicy chili pepper. This red pepper jelly would be great on a ham and cheese grilled cheese or spread on the ciabatta in
Giada's Chicken and Peperonata Panino
. You could also use it in a baked brie instead of a fruit jam, or even on top of your morning peanut butter toast with a touch of flake salt for a fun sweet and savory play on a classic.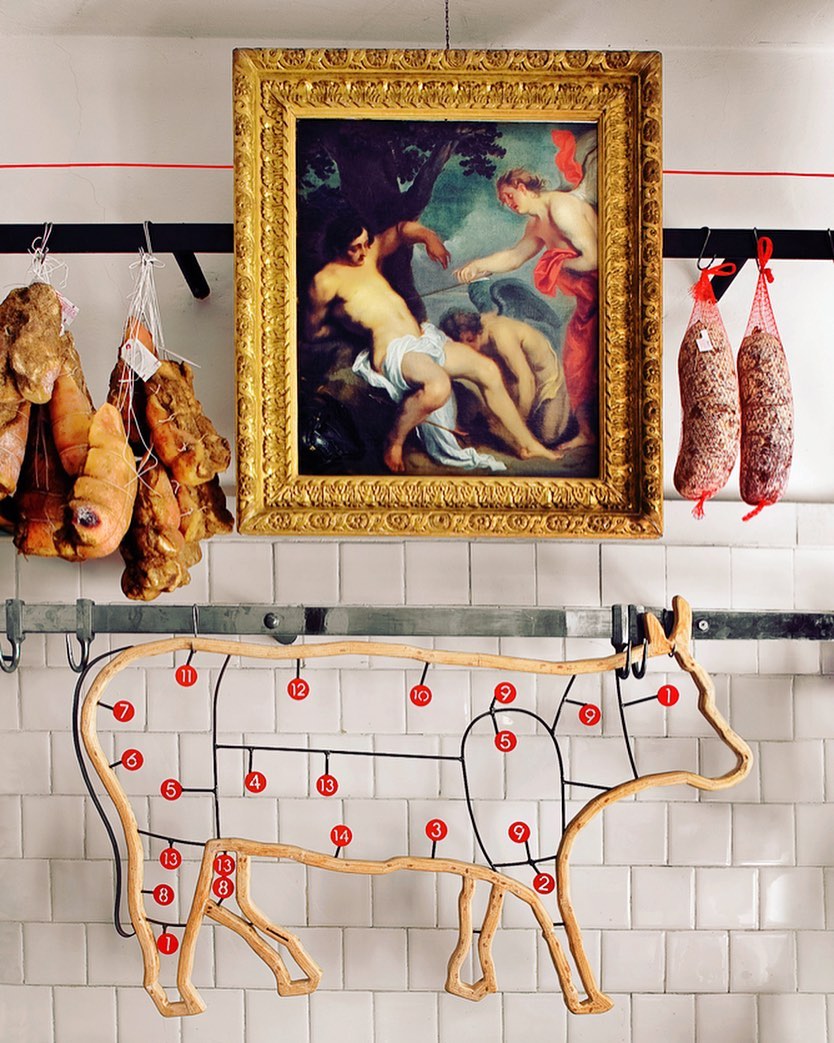 So while I patiently wait for the right opportunity to get back to the beauty and sensory overload that is Italy, I will continue to cook with its specialty ingredients to constantly remind myself, it is there whenever I am ready. I hope you do the same.