6 Magical Holiday Destinations In Italy To Add To Your List
You must be signed in to print this content
If there's anywhere in the world that takes Christmas seriously, it's most certainly Italy - and the decor follows suite.
Winter is an underrated time to visit Italy - with nativity scenes embellishing tons of windows, lights adorning the cities and many cities in snowfall, it's a truly magical place to be during the holidays. While you'd be hard-pressed to find an Italian city that isn't overflowing with charm and twinkly lights during the holiday season, these are our absolute favorite holiday destinations in Italy - and the pictures alone will show you why. So pack up your parka - there's a beautiful version of Italy beyond sunny beaches and melon and prosciutto!
Here are our picks for the most magical holiday destinations in Italy:
---

Cortina d'Ampezzo
It's not our first time putting Cortina d'Ampezzo in the spotlight as a winter destination, and that's because it's really not to be missed if you're visiting Italy in the colder months! From the UNESCO listed alps to world-class ski slopes and everything in between (including shopping, eating, and indulging in a famous bombardino cocktail) there really is something for everyone in this ski town.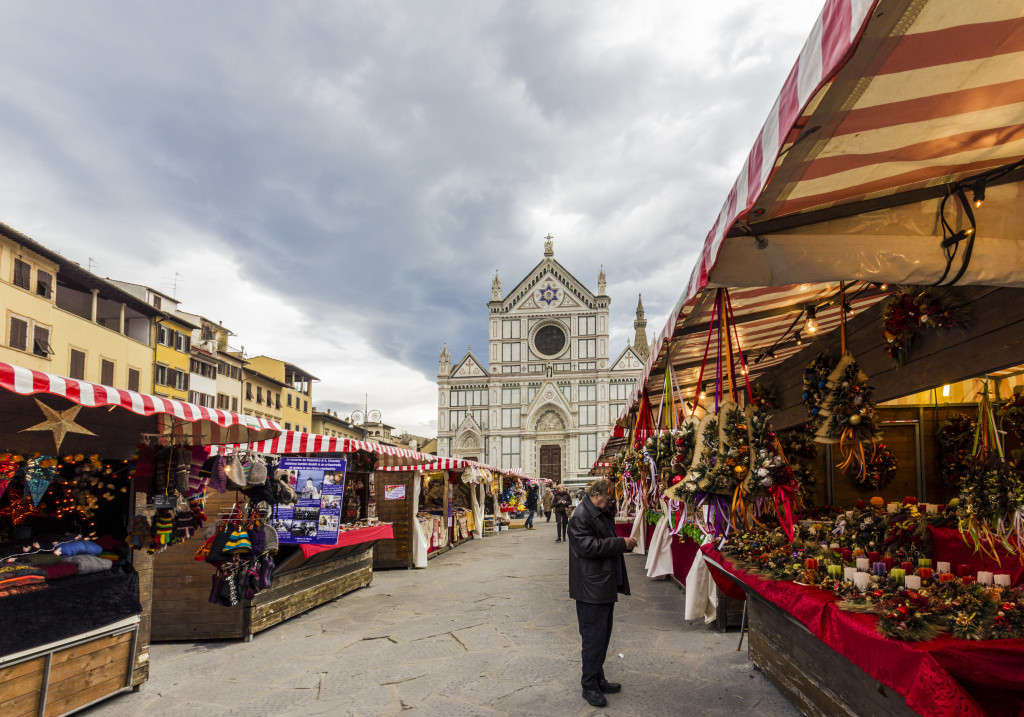 Florence
We love love Florence, and there's nary a time we won't recommend visiting - but during Christmas season, it's truly something special. Foremost, the city isn't nearly as crowded when the weather is cold - but don't let the cold bring you down, because the beautiful lights illuminating the city should brighten your mood right up. During all of December after nightfall, the city is filled with lights - and Christmas trees in Palazzo Vecchio and in front of the Duomo. You can't miss the Christmas markets either, which will be set up from the end of November and all through December - the biggest one is located in front of Santa Croce! See Giada's favorite places to eat in Florence here.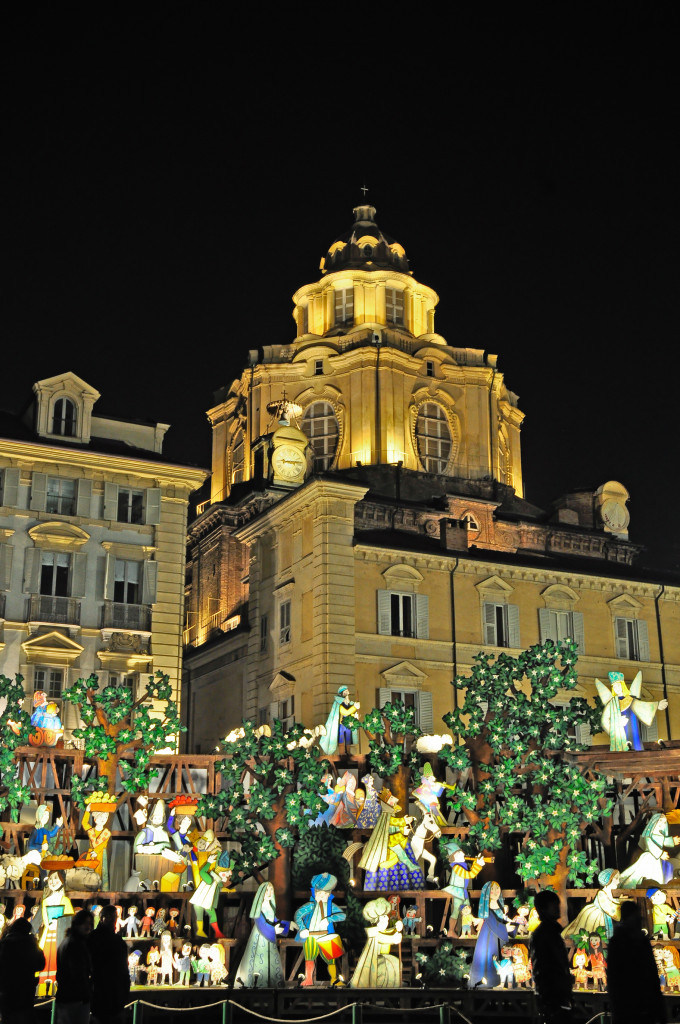 Turin
If beautiful sights & lights are what you're after, make your way to Turin during the holidays for Luci d'Artista. With over 30 artists from around the world creating amazing light installations strung over streets all over the city, it's a seriously magical thing to behold. You'll find these light scenes, ranging from classic to contemporary, throughout tons of main streets in the city - so make a point to do some city-meandering at night! Check out all of Giada's recommendations for this chocolate-lovers' city here.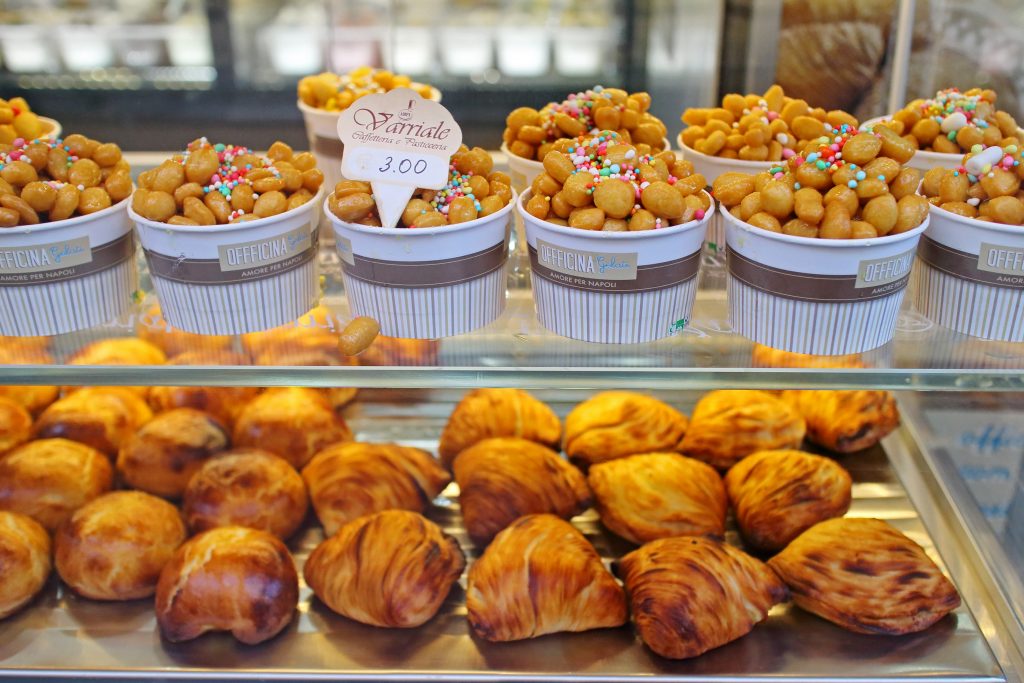 Naples
For an authentic glimpse at Italian Christmas traditions, Naples is where it's at. Visit
Via San Gregorio Armeno 
to witness the ancient craft of artisans showcasing their handcrafted nativity scenes - on this old-school souvenir-lined street, you'll feel like you've been transported back in time. Our favorite thing about Christmas in Naples, though? The treats! Bakeries and delis are overflowing with traditional holiday treats at this time of year - you'll even find
struffoli
! And, like most major Italian cities during the holiday season, you'll see beautiful twinkling lights adorning the city - so grab a warm drink or pastry and enjoy exploring in the evening (just bundle up - temperatures can get extra chilly in December!)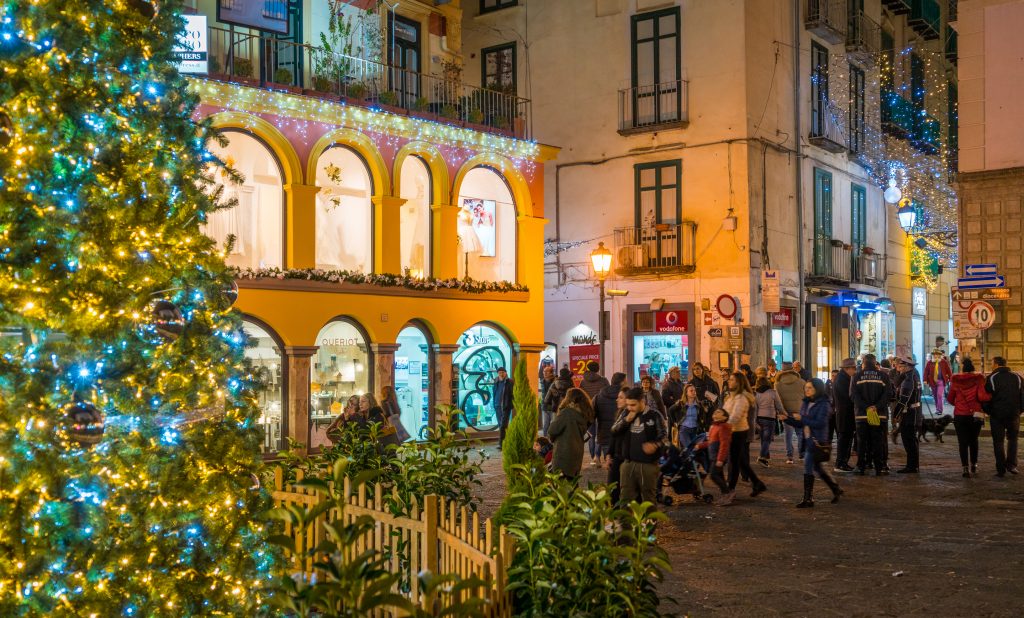 Salerno
While hitting the Italian coast may not seem like the play during the cold winter season, we're here to convince you otherwise! Salerno, like Turin, has a beautiful Luci d'Artista installation of its own throughout the town. It boasts one of the most fantastic and impressive Christmas light exhibitions in Italy, and locals look forward to it all year. While the lights are the main draw, the town becomes full of holiday fun in December - nativity and Christmas scenes made out of sand, a Christmas tree lighting in the main square, and delicious food and great shopping are all abound in Salerno.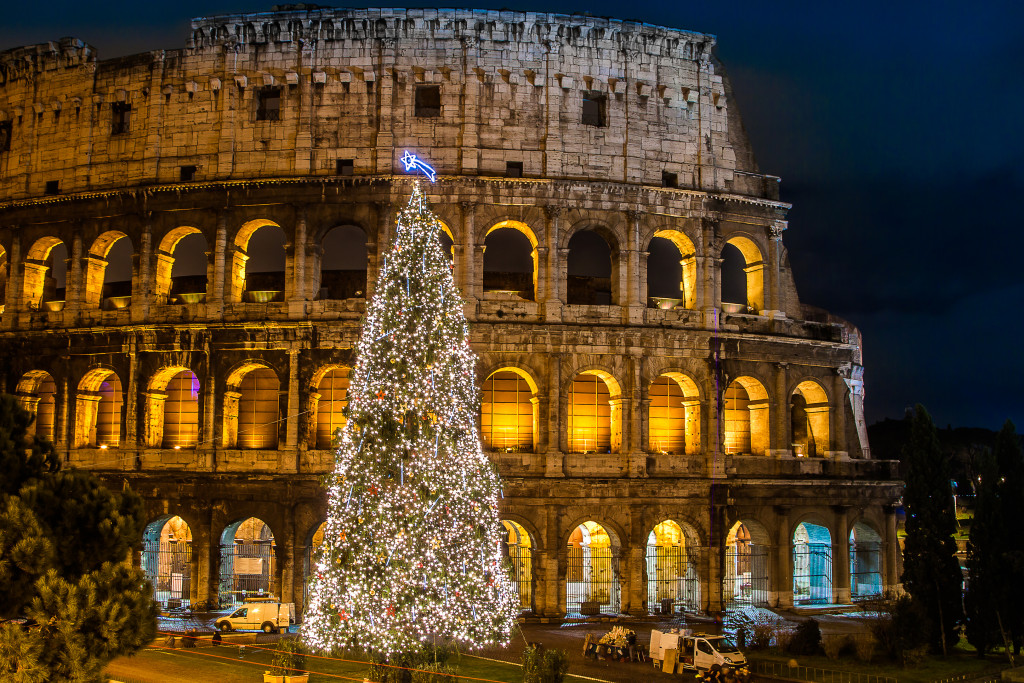 Rome
Home to the Vatican, there may be nowhere in the world that takes Christmas more seriously - and so of course we had to include Rome! One of our favorite places to visit at any time of the year, Rome's charm truly shines during the holidays. The entire city is lit up with twinkly lights and decorated, and you might be lucky enough to visit the city during a rare snowfall (it happened in 2017 for the first time in 6 years!). Christmas markets embellish the entire city, and Piazza Navona in particular essentially transforms into a Christmas bazaar all through December. You can truly embrace the saying "when in Rome," and enjoy a Roman Christmas Lunch on the 25th... and make it last 3 hours long. It's the way the locals do it! Also be sure to eat some fresh pannetone - trust us, you won't find a better one here than you will in Italy.