This Extra Long Italian Pasta is Meant To Be Broken
You must be signed in to print this content
There's no two ways about it: Italian food has a lot of rules. However, some of those rules are made to be broken, and so is this extra long pasta from Italy.
It's hard to visualize just how giant Setaro's extra large pastas are without a frame of reference. Just shy of 2 feet long,
these 22-inch pastas from Pastificio Setaro
are massive.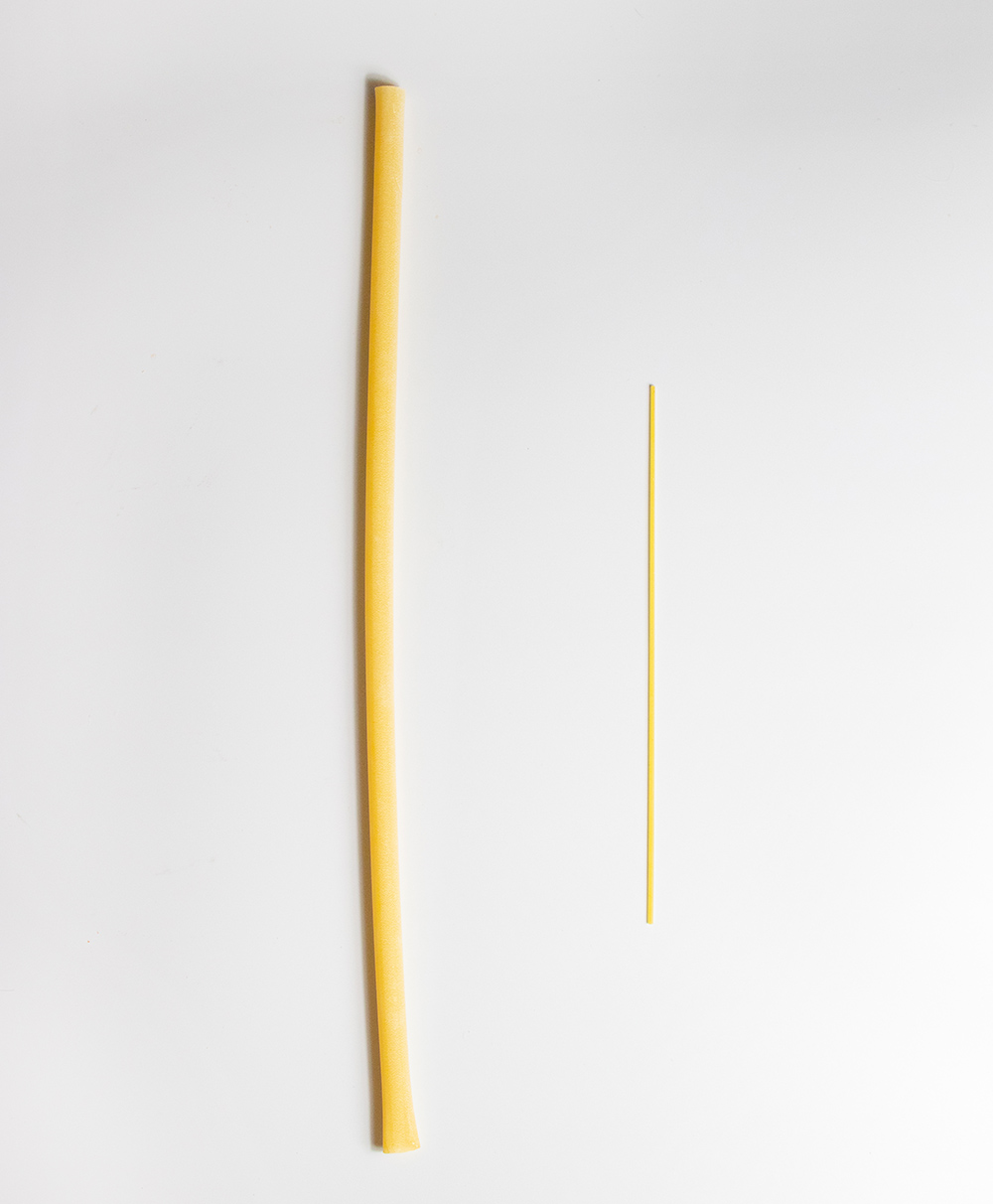 Candele Lunghe alongside classic spaghetti!
Setaro has been producing pasta the same way since 1939, on a famous street in Torre Annunziata (just outside of Naples) that is historically known for pasta production - the same street that Giada's family used to produce pasta on! The winds from the ocean lent themselves to drying pasta perfectly, and the street used to be lined in pasta back in the day. Now, Setaro is the last remaining pasta factory on the street. They continue to make pasta aligned with tradition, including these extra long pasta shapes:
Manfredi Lunghi,
Candele Lunghe
,
Tripolini
,
Vermicelli Lunghi
and
Bucatini Lunghi
.
Several years ago, Giada visited the factory with Jade and Aunt Raffy in tow. Upon seeing the extra long pasta shapes, Raffy was transported back to childhood. "I remember as a little girl, breaking the pasta by hand," she said, while snapping the pasta into pieces with Jade. With every crack of the pasta, Giada noted "That's the noise you would hear coming from all the houses on a Sunday!"
Before it was as easy to cut pasta into smaller shapes with bronze dies and the machinery available today, it was easier to produce and dry pastas in their original long form. Originally, they were hung on clothing lines! As an ode to tradition, Setaro continues to produce these pastas, and we're lucky enough to
have them at our shop
.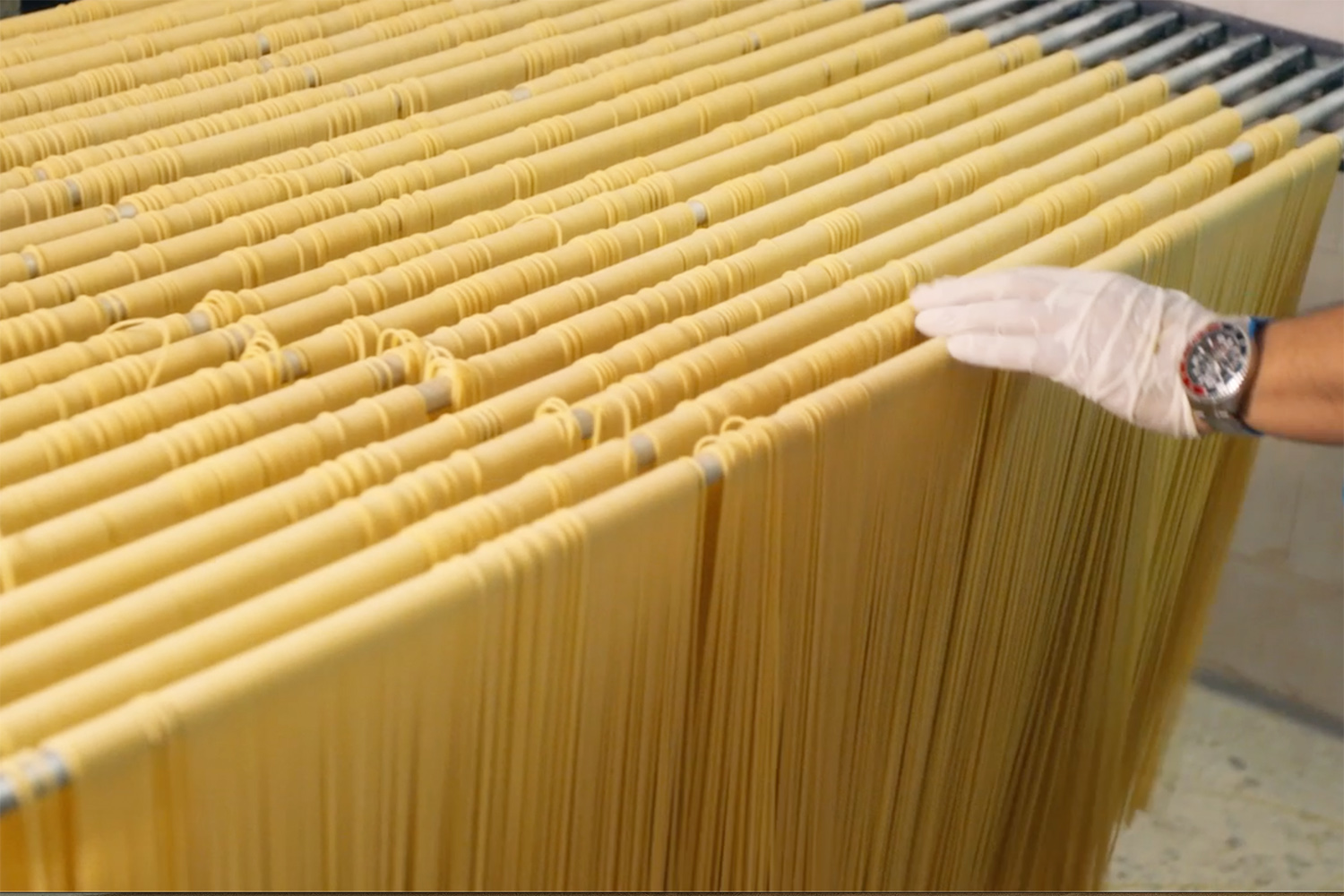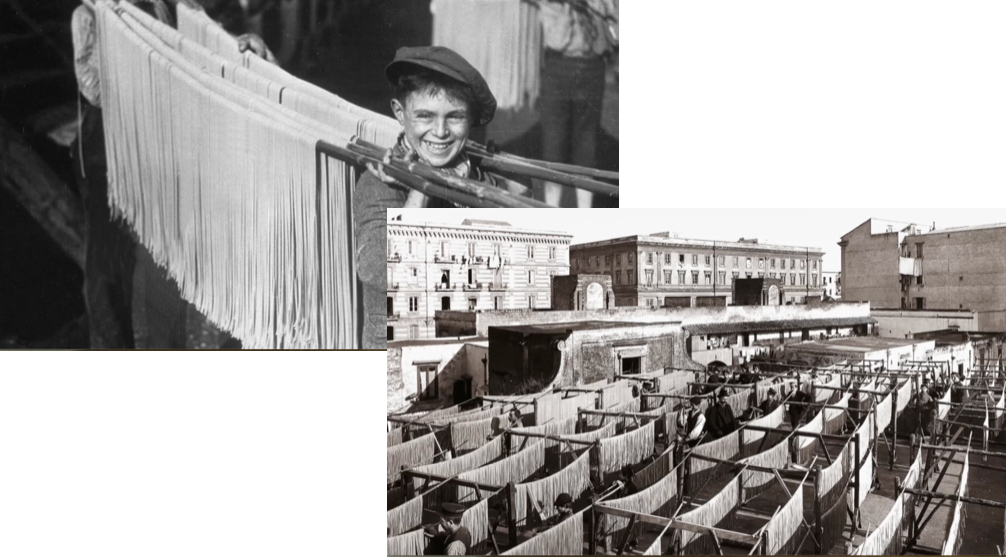 Setaro's pasta-drying process now, and historic photos of the pasta-lined street in Torre Annunziata!
These extra long pastas are a delight to receive as a gift, and it's always surprising (in a good way!) how huge the package is. When it comes to cooking this pasta, make sure you have a nice large pot available (at 
least 
6 to 8 quarts!) and break it up into your desired length. You can break the pasta up into 3-inch pieces, 4, 5... or even leave it as long as you can!
Pair these pastas with simple, flavorful sauces - think marinara,
cacio e pepe
,
pesto
and beyond. The pasta is the star, so keep it simple.
...And before you cook it? Do as Giada and Jade do, and see how many pastas tall you are. If you find out your pasta-tallness, let us know in the comments!
[mv_video doNotAutoplayNorOptimizePlacement="false" doNotOptimizePlacement="false" jsonLd="true" key="ebyprrrcsvi8rtvkfmog" ratio="1:1" thumbnail="https://mediavine-res.cloudinary.com/v1654753207/wn4obyg55ukxxhm5cqzr.jpg" title="This Extra Long Italian Pasta is Meant To Be Broken" volume="70"]