How To Throw The Perfect Italian Picnic
You must be signed in to print this content
Having a homemade picnic is a really fun quarantine activity, and here's how to throw the perfect Italian one!
In the time of quarantine, we're having to get a little more creative with how we have fun in our free time - which isn't all bad! While a picnic always sounded like a quaint idea, it's one of those things we never had the compulsion to
actually 
do - going out to eat always felt a bit easier! - but now, having a picnic serves as such a lovely social-distancing activity that you can share with your quarantine crew. We love the idea of forming a picnic around a certain theme, so in our case, we went with how to throw the perfect Italian picnic... of course! Find a patch of grass somewhere, set up in your
backyard
, (weather permitting - no shame in having a living-room floor picnic, either!) close your eyes, and you'll feel like you're somewhere in Italy without a care in the world.
We have a picnic food formula that always works out beautifully: a pasta salad, a make-ahead sandwich, a sweet, and a drink. You want to eat food that holds up well during transport, won't get sad and soggy, and will still be tasty at near-room temperature. Luckily, we've got the perfect menu set up for you - it's all make-ahead, except for the cocktail which takes about 2 minutes to throw together (unless you're going somewhere in public - then opt for something booze-free like Giada's
Italian Lemonade
!
)

The Perfect Italian Picnic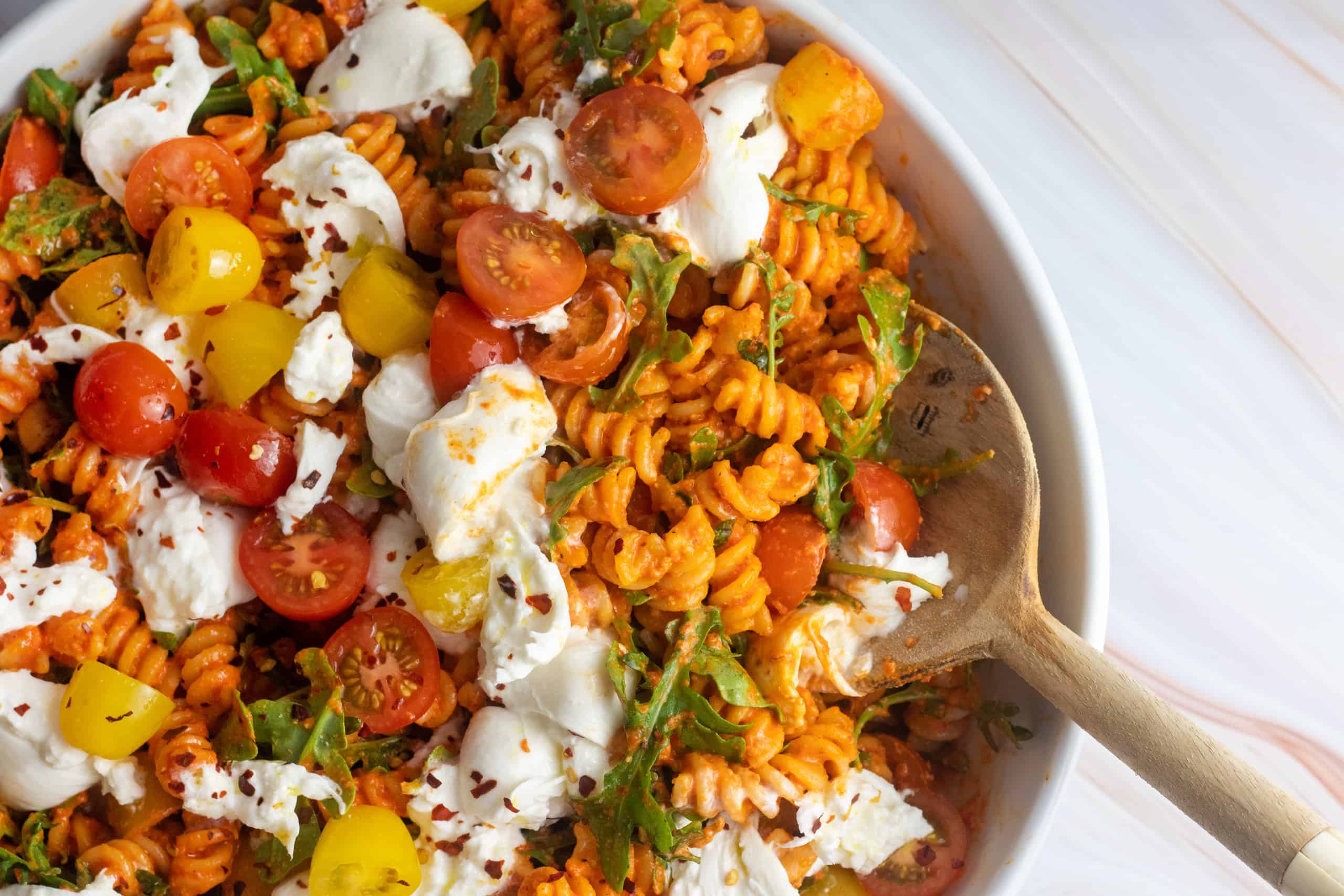 This brand new recipe has quickly climbed the rungs to become an all-time pasta salad favorite. Romesco is almost like a pesto that starts off with jarred roasted bell peppers - it gives a great slightly smokey sweetness, all while being super creamy and delicious - thanks in part to lots of torn up burrata cheese. Arugula always stands up well for a few days in the fridge in a pasta salad, so you can absolutely make this a day ahead of eating it!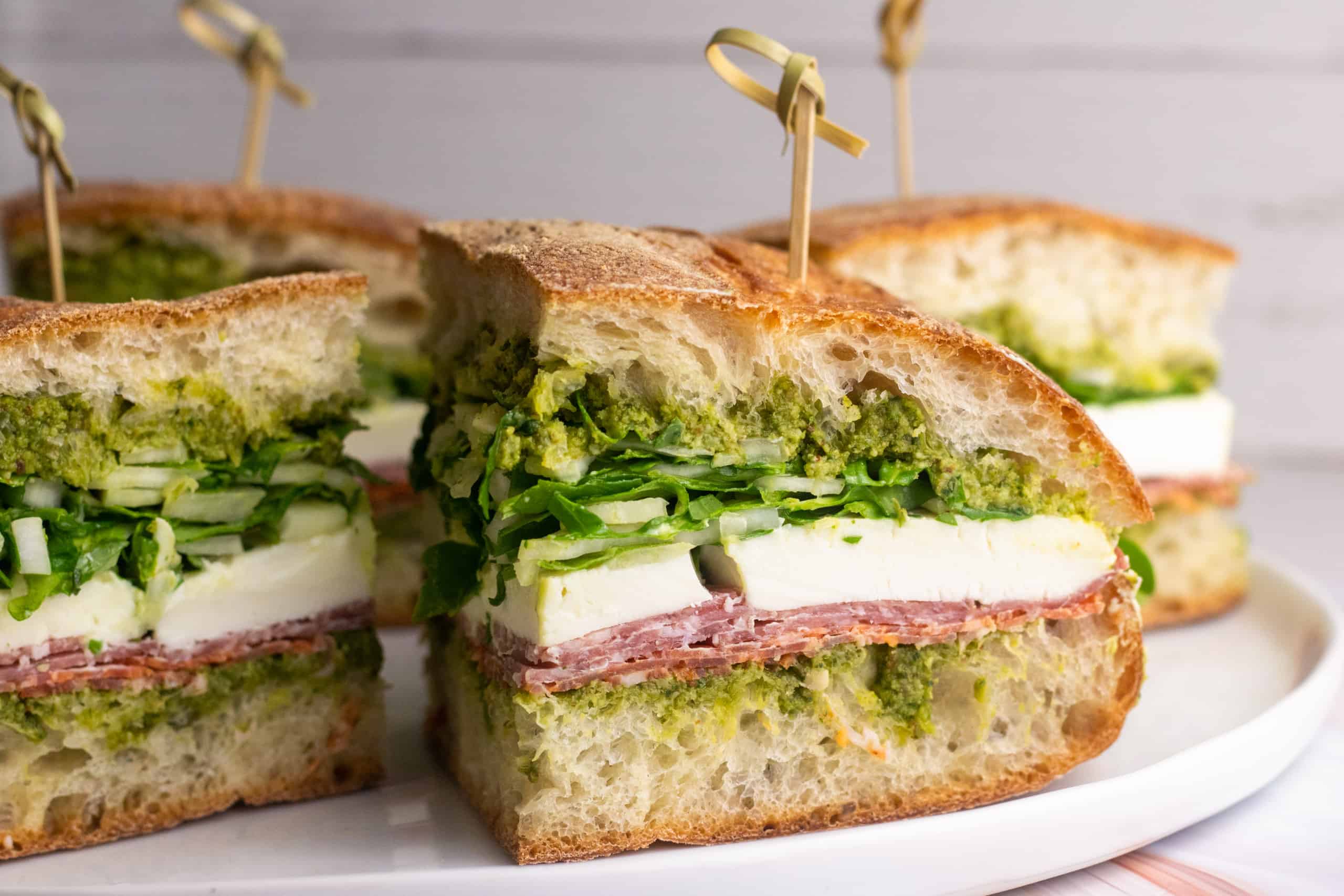 This crowd-pleasing sandwich is made muffuletta-style: you assemble it a few hours to a day ahead of time using one loaf of bread, then slice it up into pieces later. With pesto, salame, cheese, and an arugula-fennel salad to tie it together, this one is a real winner. If you want to be extra (which we always do) you can cut the sandwich into wedges, then wrap them up individually in wax paper to bring along with you.

The perfect to-go sweet! These bars hold up really well after being cut into squares, and they're so good.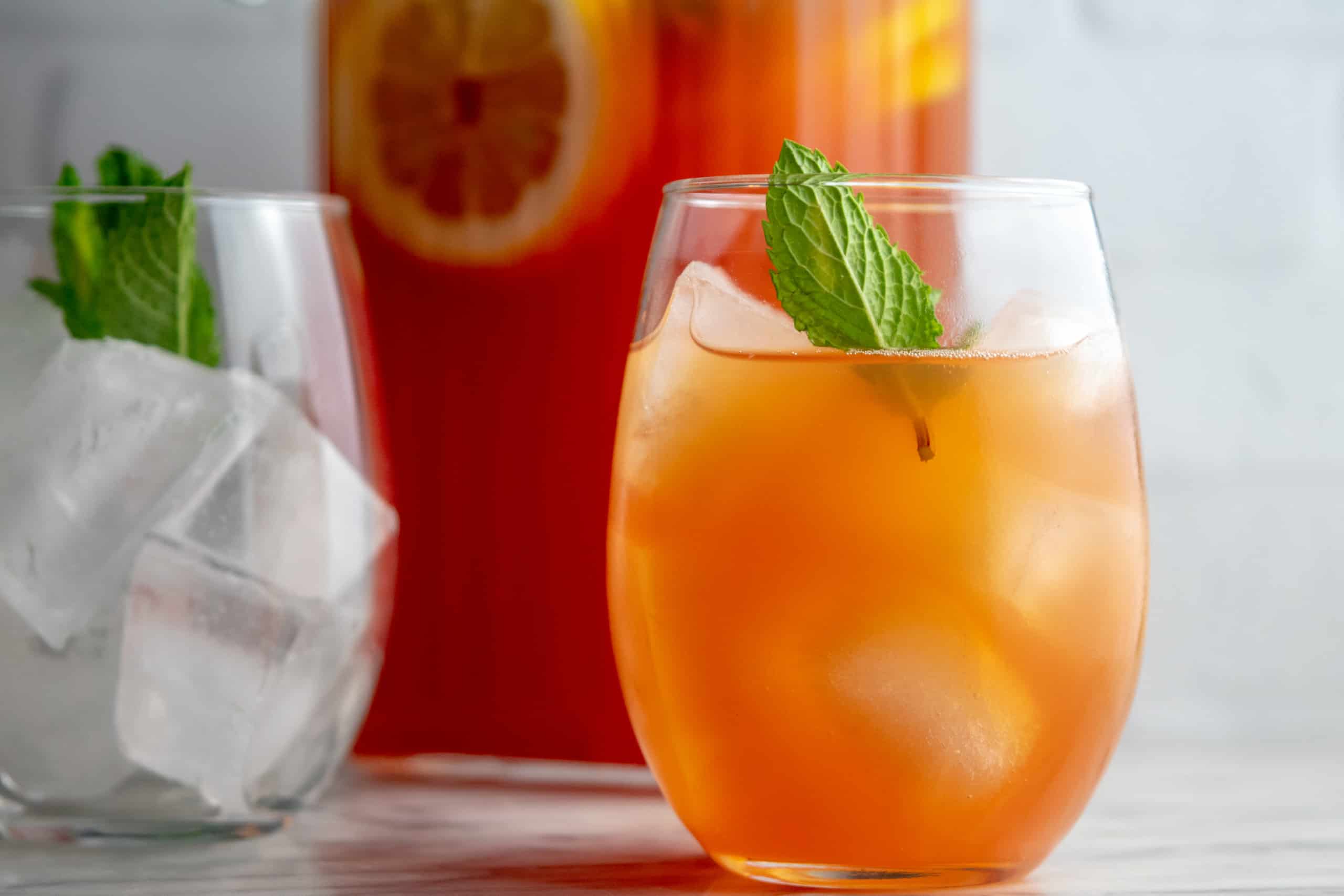 So, this isn't an Italian cocktail necessarily - the concept of a Shandy, or Shandygaff, actually hails from the UK. However, Giada gave it her Italian spin by replacing traditional lemonade with Italian blood orange soda. It results in an incredibly light, refreshing and fizzy cocktail that's just perfect for daytime.