You must be signed in to print this content
Author:
Giada De Laurentiis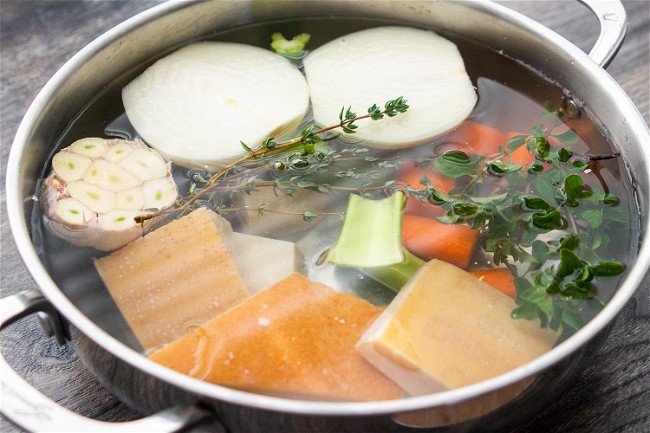 Ingredients
1 pound Parmesan rinds
1 carrot (peeled and chopped)
1 celery stalk (chopped)
1 head garlic (halved across the equator)
1 onion (halved)
4 sprigs fresh oregano
2 sprigs fresh thyme
1 bay leaf
Instructions
To a large saucepan, combine the Parmesan rinds, carrots, celery, garlic, onions, oregano, thyme, bay leaf and salt. Add 8 cups water and bring to a simmer over medium heat. Simmer the broth for 1 hour 15 minutes, adjusting the heat to maintain a simmer and stirring occasionally to prevent sticking.
Turn off the heat and allow the broth to cool. Once cooled, strain into jars or containers. You can refrigerate or freeze until needed.