DadaEat's Snickerdoodle Cake Bars
You must be signed in to print this content
DadaEat's Snickerdoodle Cake Bars
Category
Breakfast Dessert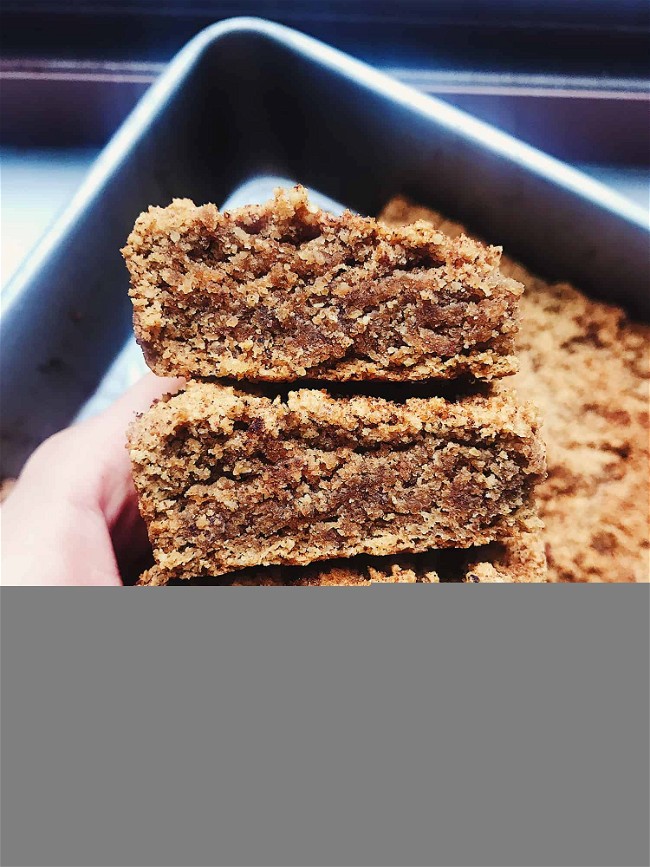 Ingredients
For the cake bars:

1 1/4 cups almond flour
3 tablespoons coconut flour
1/4 cup coconut oil (melted &amp, cooled)
1/4 cup creamy almond butter (or sub creamy peanut butter or cashew butter)
1 large egg
1/2 cup coconut sugar
2 tablespoons unsweetened almond milk
1 teaspoon vanilla extract
1 teaspoon cinnamon
1 teaspoon baking soda
1/4 teaspoon salt

For the topping

1 tablespoon coconut sugar
1/2 teaspoon cinnamon
Instructions
Preheat oven to 350 degrees. Prepare an 8×8 pan by greasing with coconut oil, or lining with coconut oil greased parchment paper.
In a medium bowl, cream together almond butter, and melted and cooled coconut oil until smooth.
Now add in beaten egg, and mix until smooth. Add vanilla extract to almond butter mixture. Stir to combine. Add coconut sugar to almond butter mixture and cream together until smooth &amp, well incorporated
In a separate bowl, whisk together almond flour, coconut flour, cinnamon, baking soda, and salt.
Combine wet and dry ingredients. Add almond milk to batter so as to allow mixture to incorporate more smoothly.
Once batter is thoroughly combined, transfer to prepared 8×8 pan. Smooth out until batter is evenly distributed throughout the pan.
Top with the 1 tbsp of coconut sugar and ½ tsp cinnamon.
Bake for 16-20 minutes in the oven at 350 degrees until edges of cake bars are golden brown.
Let cool before slicing and serving. Enjoy!
Nutrition
Amount/Serving
% Daily Value
Carbs

14 grams

Protein

4 grams

Fat

14 grams

Saturated Fat

5 grams

Cholesterol

16 milligrams

Sodium

175 milligrams

Fiber

3 grams

Sugar

8 grams