Chocolate Hazelnut Spread
Chocolate Hazelnut Spread
Author:
Giada De Laurentiis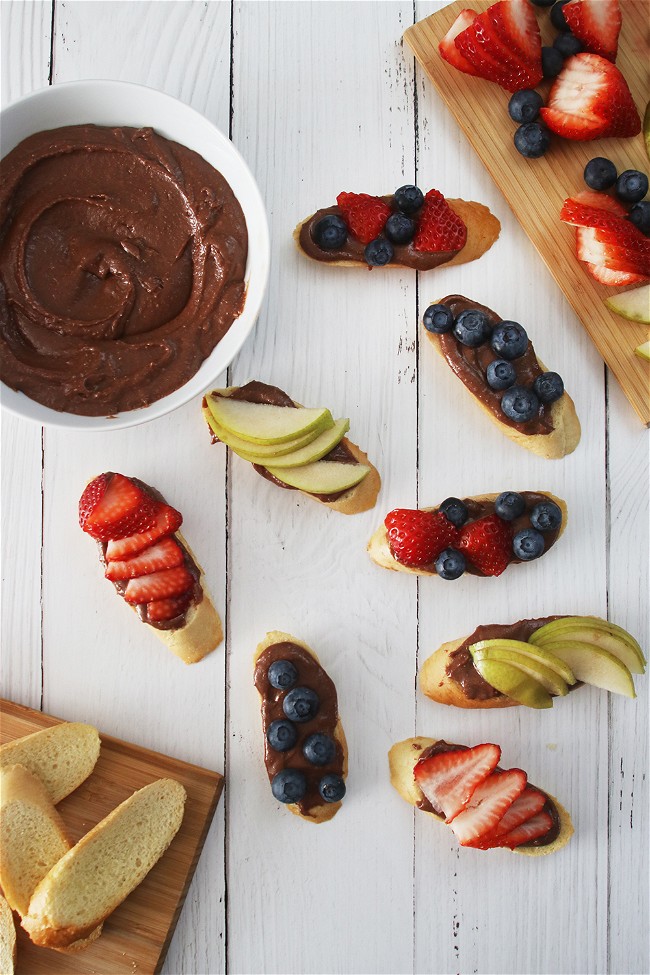 Ingredients
1/2 cup semisweet chocolate chips (3 ounces)
2/3 cup sweetened condensed milk (such as Eagle Brand)
1/8 teaspoon kosher salt
Toasted baguette sliced
Sliced fruit (such as apples, pears, pineapple and/or bananas)
Instructions
Preheat the oven to 350 degrees F. Place the chocolate chips in a small bowl and place over a saucepan of barely simmering water. Stir occasionally until the chocolate has melted and the mixture is smooth. Cool to room temperature.
Grind the nuts in a food processor until pasty (the nuts will be stuck to the sides of work bowl), 1 minute. Scrape down the bowl with a rubber spatula. Add the condensed milk, honey and salt. Blend well, scraping down the bowl as needed. Add the cooled chocolate and pulse until combined. Transfer the spread to a small bowl.
Serve with the toasts and sliced fruit.