5 Tips For Mastering Restaurant Reservations In Italy
You must be signed in to print this content
If you're anything like us, planning a trip to Italy is half the fun - especially daydreaming about the food. Don't miss out on some of the best restaurants in Italy by neglecting to make reservations! At many places, you won't be able to snag a walk-in - especially in the high-tourism seasons. Here are our tips for making restaurant reservations in Italy so you can successfully live your best food life while abroad!
Restaurant Tips In Italy
Italy is full of incredible restaurants... and, like any popular destination, it's also full of some seriously touristy ones! Some of the best and worst Italian food we've ever had has been in the cities of Italy. Do your research on great food, especially since some of the tourist-trap restaurants will be just as pricey (if not more) than really wonderful ones.
Planning your food destinations ahead of time is never a bad idea, and you'll rarely be in for a bad surprise that way. For international travel, we always recommend Trip Advisor for up-to-date information on restaurants... and of course, our very own travel guides, which we audit often and are all derived from Giada's personal recommendations! In travel-heavy seasons, sometimes the best restaurants can be booked for weeks out - so don't hesitate to pick up the phone or check out the restaurant websites way in advance. Speaking of which...
Chances are, if you found out about a restaurant on a buzzy travel site or magazine, a lot of other people have probably have too! Always make reservations well in advance for popular restaurants. As we stated above, some of the most popular restaurants can be booked out for weeks, and imagine the disappointment of trying and failing to make reservations at a restaurant you've had your heart set on when it's too late!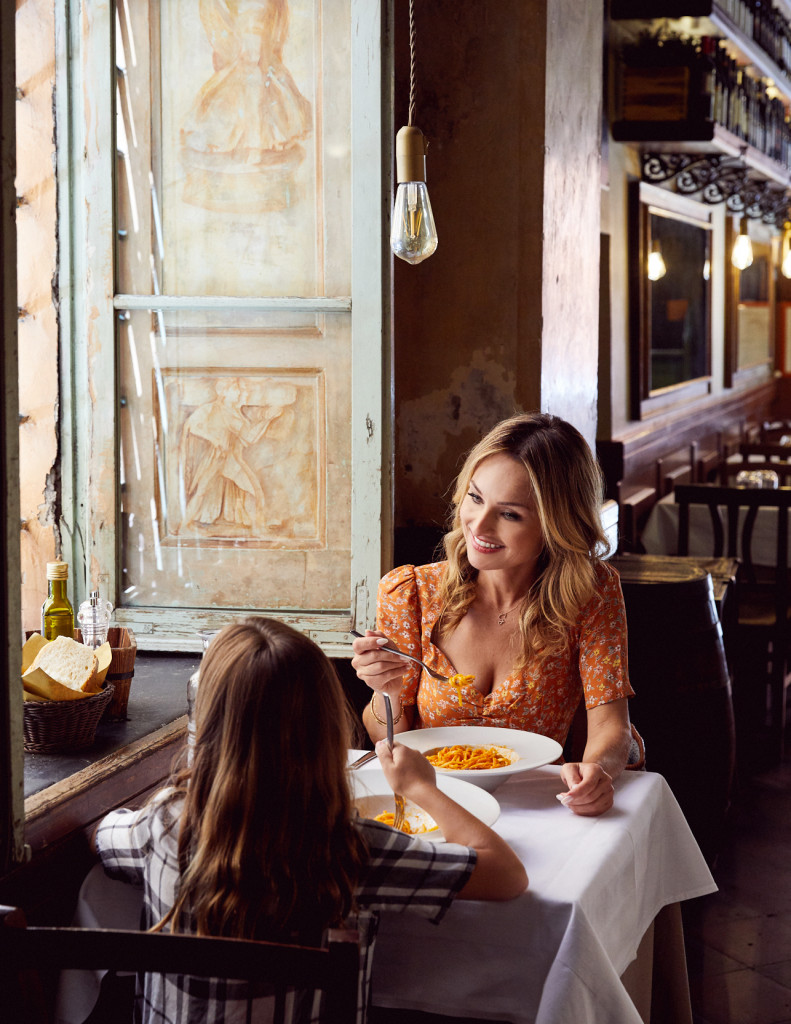 If you're unable to call a restaurant to make your reservations, many places can be reached through their website, email, or even Facebook (we recommend checking out what people say on TripAdvisor for the best course of action!) To avoid confusion over text, use the European date and time system: for example, if you're trying to make a reservation for June 12th at 8:00pm, write "12/6/2019 at 20:00" as opposed to 6/12/2019.
While restaurants in the US are usually already filled up at 6:30 to 7:00pm, you'd be lonely in an Italian dining room if you showed up that early! Make all of your reservations for 8:00pm or later for the full, lively and authentic experience.
Service in Italy is vastly different than it is here, and can sometimes be misconceived as rude or inattentive. However, it's quite the contrary: the servers just don't want to rush you through your meal! Take the time to drink, order a few courses, and enjoy dinner for as long as it takes. Don't hesitate to kindly flag down a server when you're ready for the check - because sometimes if you don't ask, they might not want to bug you for a long time!