You must be signed in to print this content
My favorite restaurants in the sunny southern city.
Miami is one of my very favorite cities. It's one of the reasons I always jump at the chance to participate in the South Beach Wine and Food Festival - that, and the opportunity to hang out with some of the greatest minds in the food world, that is. But even if it weren't for the 4-day festival, I'd make time to get there at least once a year. It's such a beautiful city, from the lavish beachfront hotels to the colorful art deco architecture, and it seems like there's music coming out of every doorway. It's always a party!
Aside from the sun and sand, the food scene in Miami is so vibrant, and there are always exciting new restaurants opening up. True to its eclectic population, many of the best new restaurants blend different cultures and flavors, from Latin American spices to Asian techniques. Somehow, these fusion experiments are always delicious!
(Photos from top: Miami Beach, Jade at Joe's Stone Crab, Vitello Tonnato from Cecconi's
—
my favorite dish!)
But I'm a creature of habit. Every time I go to Miami I end up eating at these tried-and-true favorites I've been going to for years - there's nothing more relaxing to me than a long day on the beach, followed by a visit with old friends over some of my favorite dishes. These are the restaurants I keep coming back to:
Casa Tua
1700 James Ave., Miami Beach
Literally translated as "your home," this gracious house off the beaten path in a residential area South Beach hides one of my all-time favorite Italian restaurants. Owner Miky Grendene goes out of his way to make every guest feel at home, with simple, delicious food and cozy touches like family photos everywhere you turn. Have dinner in the lantern-lit garden for an extra-special evening.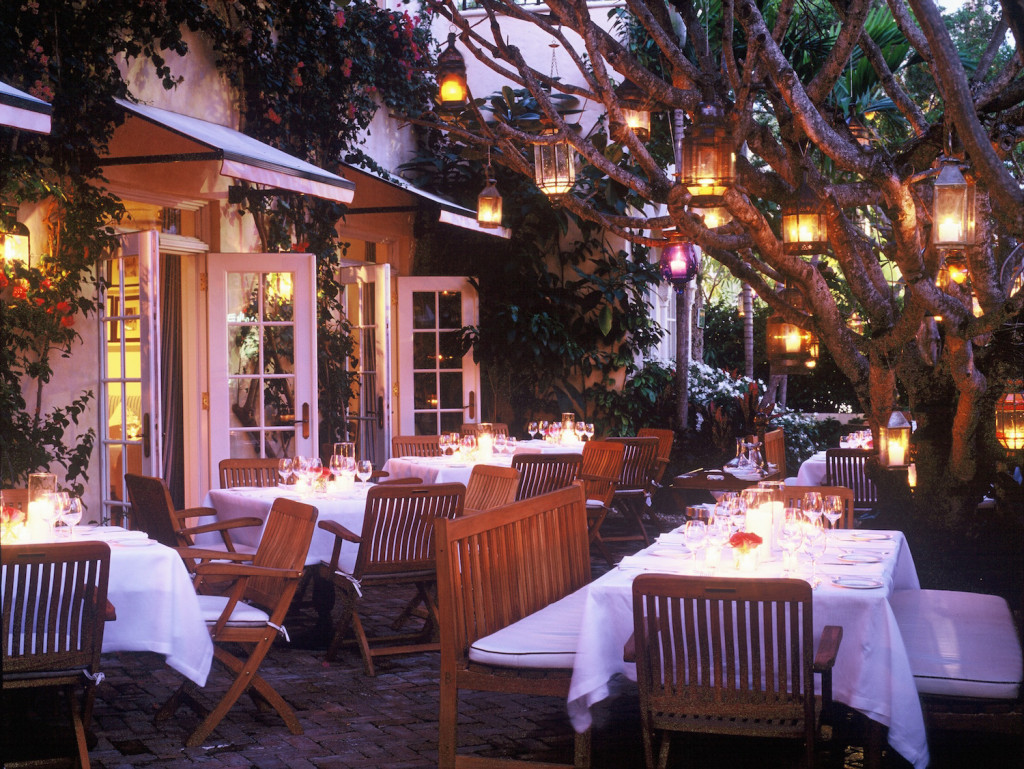 La Sandwicherie

229 14th St., Miami Beach
A local favorite for a quick lunch, this casual spot delivers perfectly built sandwiches on crisp baguettes and croissants, stacked with fresh ingredients and a zingy house-special vinaigrette aptly known as "magic sauce." Pull up a stool at the sidewalk counter to enjoy my favorite sandwich, the Napoli, with prosciutto and mozzarella, al fresco, but you really can't go wrong.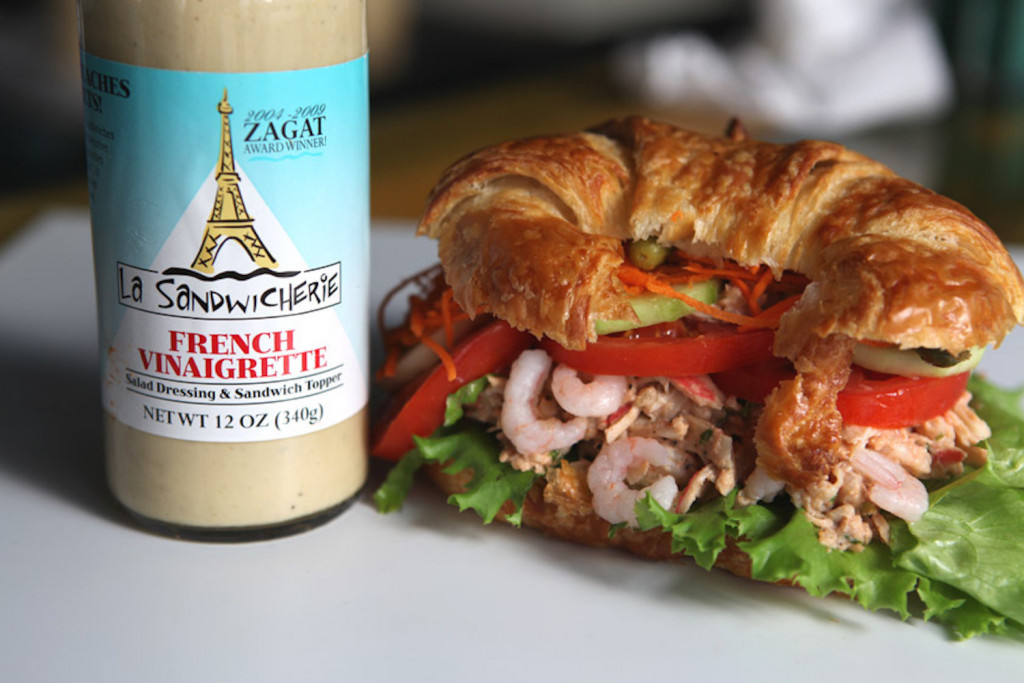 Joe's Stone Crab
11 Washington Ave., Miami Beach
It's not a trip to Miami without a visit to the original Joe's Stone Crab. It's been a fixture since 1913, and the chandeliers, dark wood paneling, and tuxedoed waiters all harken back to the glamorous days when Al Capone and Damon Runyon used to frequent the restaurant. Their famous stone crab claws are so sweet and tender, and I always save room for a piece of the key lime pie!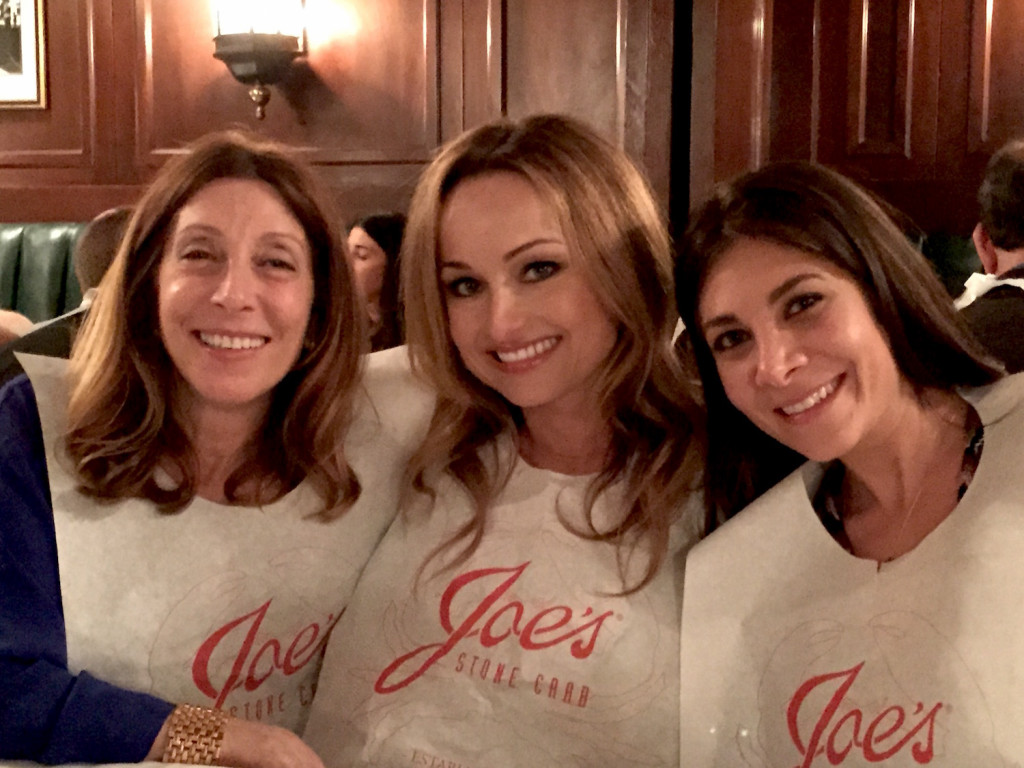 Soho Beach House
4385 Collins Ave., Miami Beach
This members-only club is worth rustling up an invitation to, if only for the chance to take in the sweeping ocean view from their rooftop pool and bar. The restaurant serves a delicious twist on healthy, Latin-accented fare all day long, accompanied by a range of perfect beachside drinks, from cold-pressed juices to pineapple-spiked mai tais.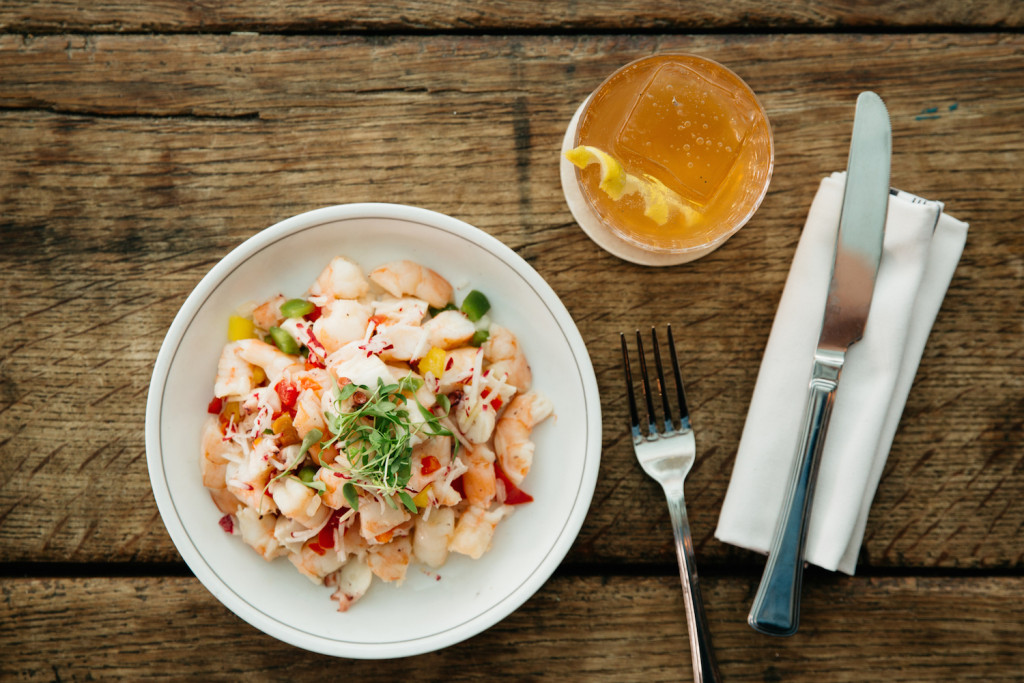 Mandolin

4312 NE 2nd Ave., Miami
This blue-and-white 1940s bungalow in the Design District houses the perfect mix of Miami sparkle and old-world charm. Their philosophy is to serve simple, homestyle Greek and Turkish dishes, perfect for sharing with a group of friends or family. Their grilled whole sea bass with lemon and lots of olive oil is an instant transport to the Mediterranean.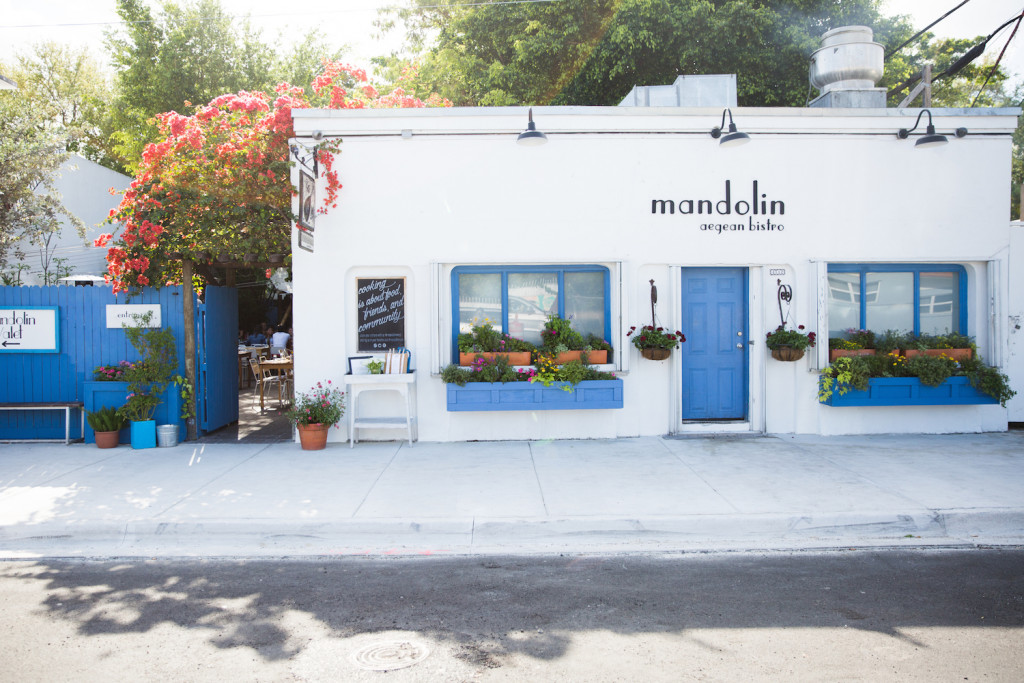 Zuma

270 Biscayne Blvd. Way, Miami
For an ultra-chic escape from the beach crowds, this sleek restaurant in Downtown Miami can't be beat. The izakaya fare (think Japanese tapas) includes impeccable sushi, of course, but also robata-grilled indulgences like scallops and baby artichokes with truffle dressing, rock shrimp tempura, roasted lobster with shiso butter and their specialty, spicy beef tenderloin with sesame, red chili and sweet soy.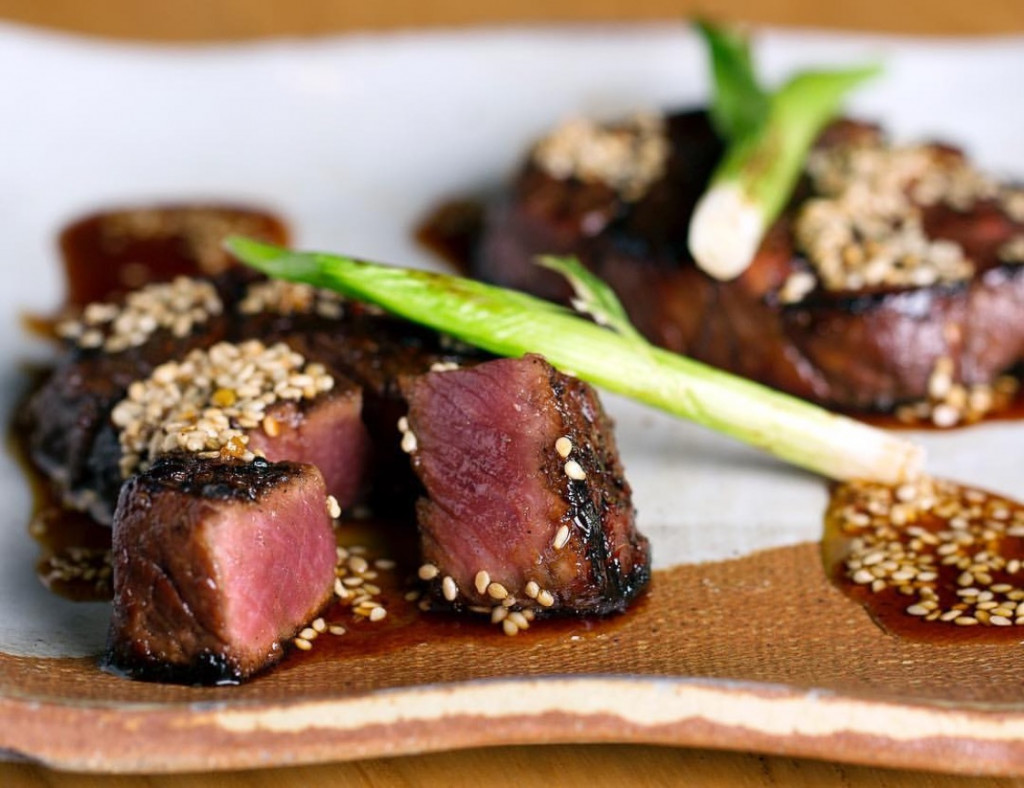 Raleigh Hotel

1775 Collins Ave., Miami Beach
You know I've spent plenty of time looking for the best coffee on South Beach. Trust me, the coffee bar at this classic hotel has it! I love to stop in for my espresso and a delicious fresh smoothie - the papaya is to die for. It's the perfect way to get my morning started.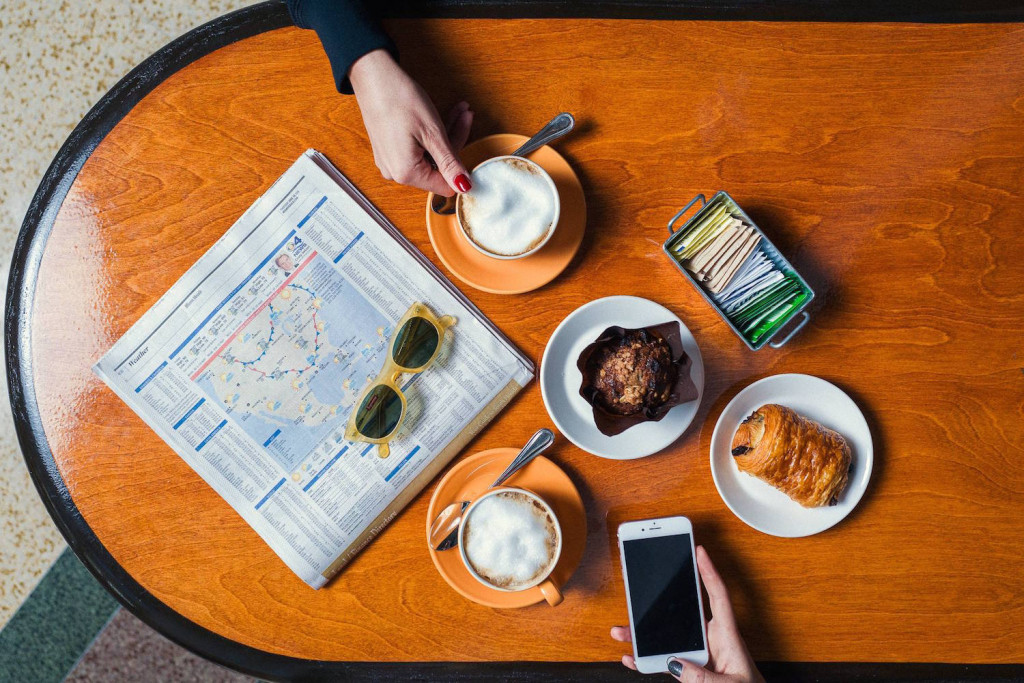 Yardbird

1600 Lenox Ave., Miami Beach
With its beach lifestyle and international flavors, it can be easy to forget that Miami is part of the South. Until you take a bite of Yardbird's famous fried chicken, that is! Their locally sourced ingredients are a definite upgrade, but the flavor is down-home delicious.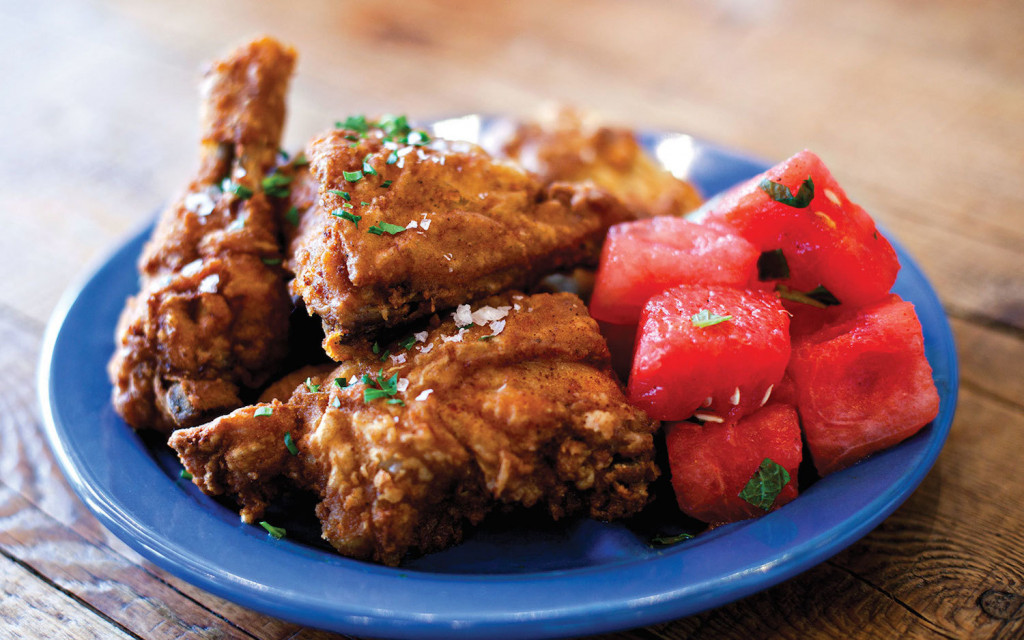 Cecconi's

4385 Collins Ave., Miami Beach
The original Cecconi's is in London, but its traditional Venetian food shines in this ultra-romantic outdoor dining room on the ground floor of the Soho House, decked out with gorgeous greenery and thousands of twinkling lights. I always order the vitello tonnato, thinly sliced veal in a tuna sauce. Sounds weird, I know, but it's a classic!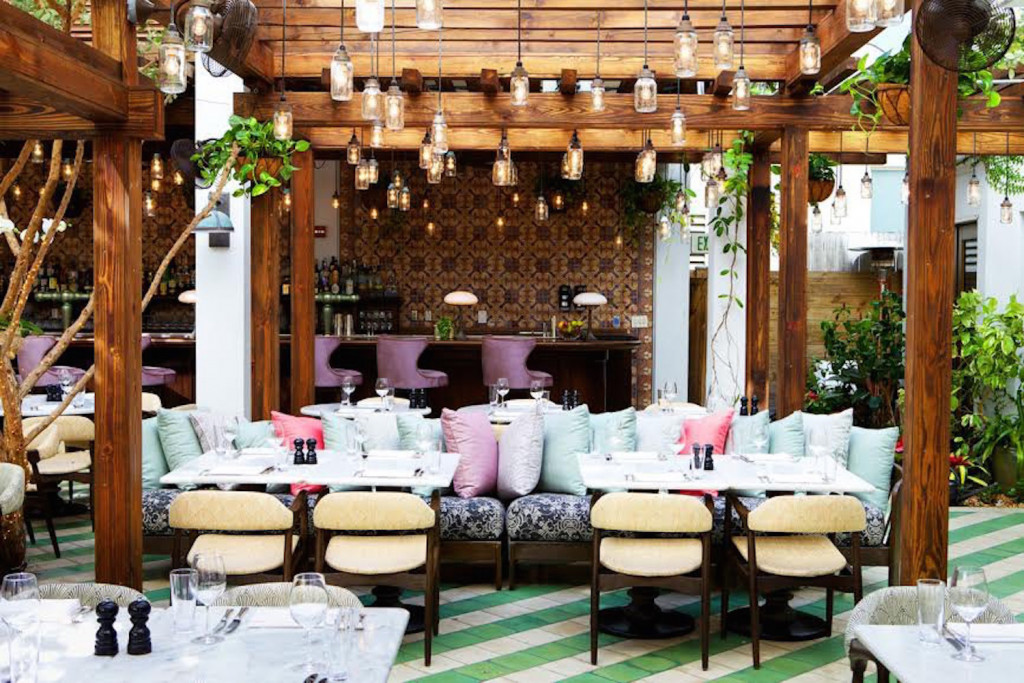 Michael's Genuine

130 NE 40th St., Miami
New American classics done right have been a staple of this Design District spot for 10 years. Chef Michael Schwartz is a pioneer of the local farm-to-table movement, but the food is never fussy, just straightforward and delicious. Sunday brunch here is a must!