Where to Eat Now: Los Angeles
You must be signed in to print this content
Giada's go-to restaurants in her hometown of sunny Los Angeles – from secret menu orders to old family favorites!
I love my town. When my family first moved to the United States, when I was 7, we came here to Los Angeles, and it's been my home ever since. Even when I left to go to culinary school in Paris, I always knew I'd be back. So I'll admit I'm biased, but I believe L.A. has one of the best food scenes in the country - we've got everything!
From amazing street food to Michelin-starred restaurants serving food from every corner of the world, there's truly something here for everyone. Add to that the gorgeous weather, the beaches, the laid-back people ... well, you can see why I'm an L.A. girl through and through.
While I try to visit new restaurants when they open up (and it seems like there's somewhere new to check out every weekend), I'm a homebody at heart. Most of the time, if I go out, I like to go to the places I know and love. There's no greater feeling to me than walking into a familiar restaurant and being greeted by friends, rather than getting lost in the crowd at the latest hot spot. That goes for the dishes, too - when I love something, I'll order it every time!
If you're in L.A., you're likely to find me at one of these restaurants:
The Ponte
8265 West Beverly Blvd., Los Angeles
Scott Conant, a dear friend of mine and the chef/owner of this romantic new trattoria near the Beverly Center, is famous for his spaghetti pomodoro - and with good reason. I always order it here, usually with the grilled octopus to start and, to finish things off, the deconstructed tiramisu affogato. It's to die for! (photo: The Ponte)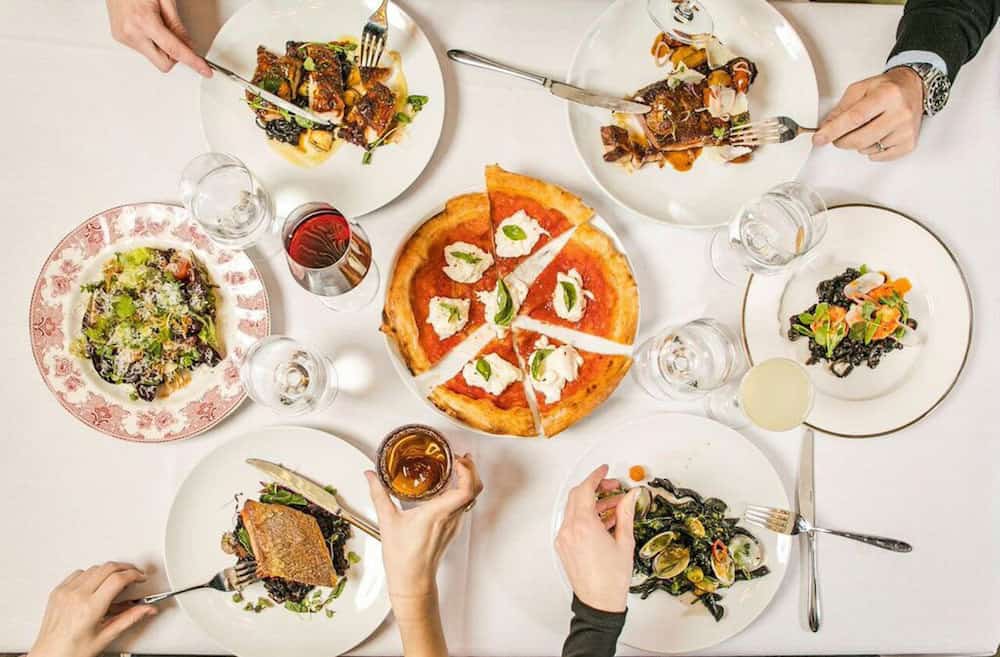 Rose Cafe
220 Rose Ave., Venice
A Venice staple, Rose Cafe has been open since 1979 but was recently redone, with a new menu by chef Jason Neroni and a gorgeous facelift that makes the most of its big, open space. The green-lined patio is beautiful for a lazy brunch, but I love the creativity on display in the dinner menu, which ranges from crudos to pizzas to farmer's market-sourced vegetables. (photo: Rose Cafe)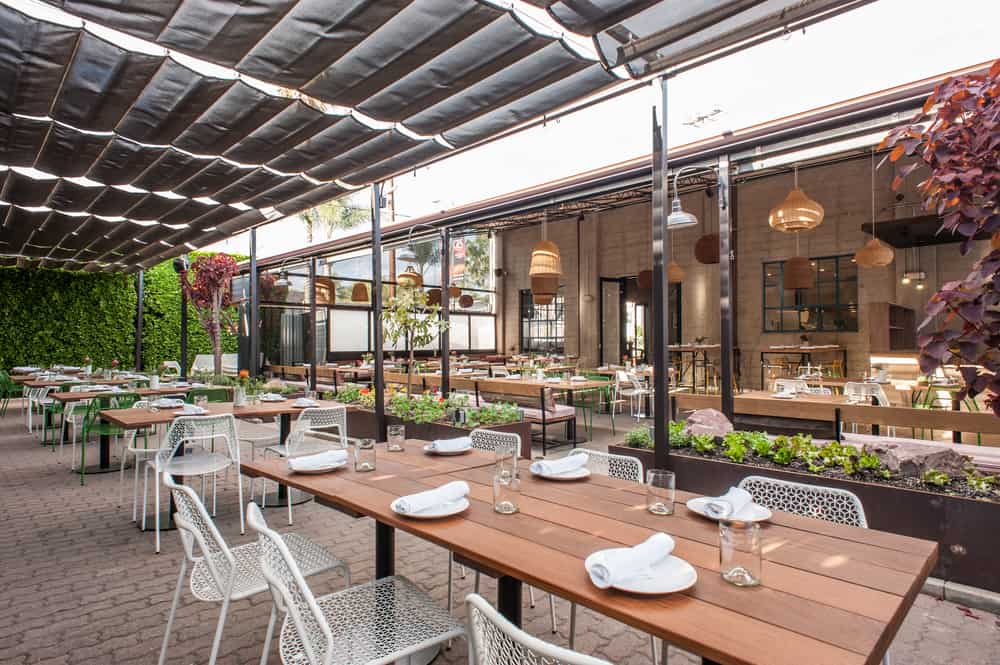 Tocaya Organica
Multiple locations
This modern organic Mexican chain has a mix-and-match menu that lets you choose your own protein for a variety of fun bowls, burritos, and (my favorite) tacos. Options range from carne asada to chipotle-rubbed sea bass, and everything is responsibly sourced. There are even multiple vegan options (including vegan mozzarella!), which makes it a great place for groups. (photo: Tocaya Organica)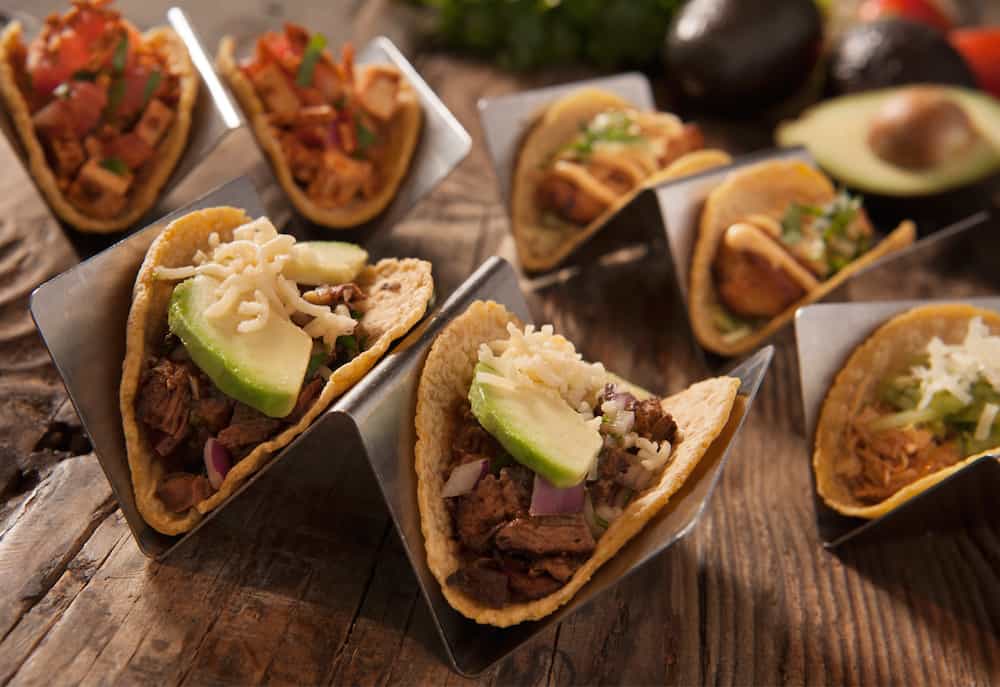 Wally's
447 N. Canon Drive, Beverly Hills
For a girls' night, there's no better option than this wine bar. It's connected to the largest independent wine shop on the West Coast, so you know their vino selection is incredible! Get a bottle (or two) to share over their fantastic cheese and antipasti boards. (photo: Wally's)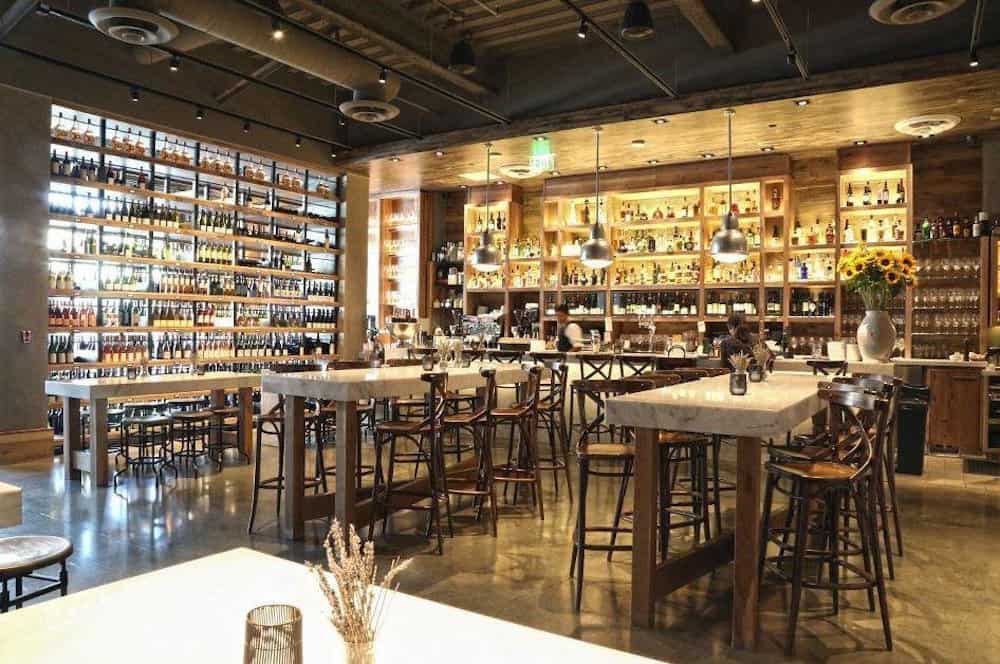 Caffé Delfini
147 W. Channel Rd., Santa Monica
This unassuming neighborhood Italian spot tucked away in low-slung building reminds me of the local restaurants you'll find outside the big cities in Italy. I love their classic meat dishes, including the veal scallopini, veal marsala, and chicken Milanese, and the arrabiata and amatriciana are must-tries for pasta lovers. (photo: Caffe Delfini)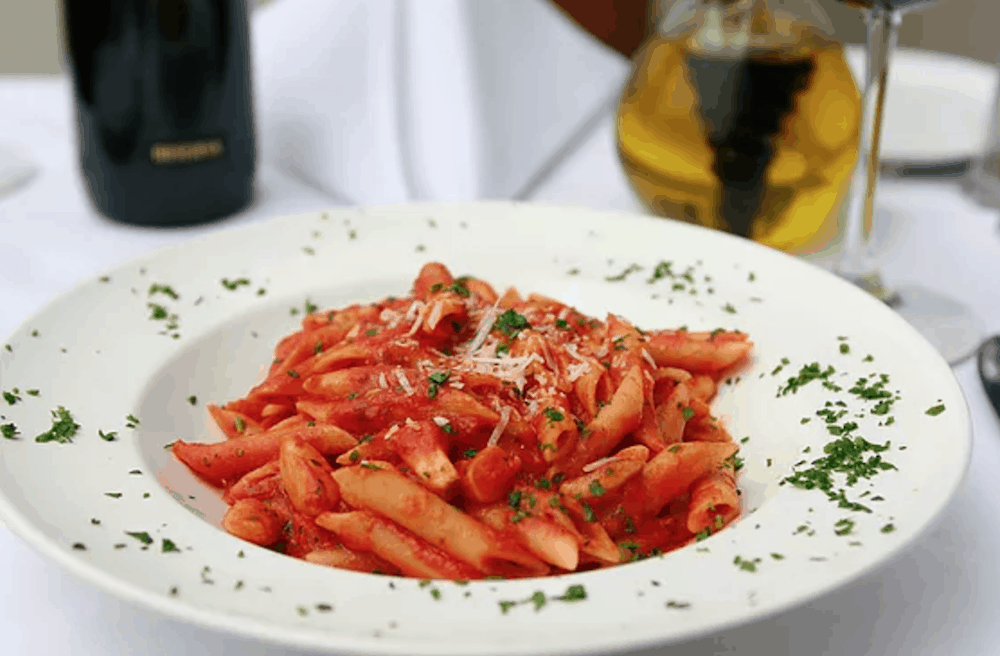 Hu's Szechwan Restaurant
10450 National Blvd., Los Angeles
We're blessed in L.A. with some of the best - and most varied - Asian cuisine in the U.S., from super-fresh sushi to regional Chinese cuisine. But lots of it is way out in the Valley, which makes a tried-and-true classic like Hu's such a gem. It serves all of my Chinese favorites, and it's a lot easier to get to when the craving strikes. (photo: Hu's Szechwan Restaurant Facebook)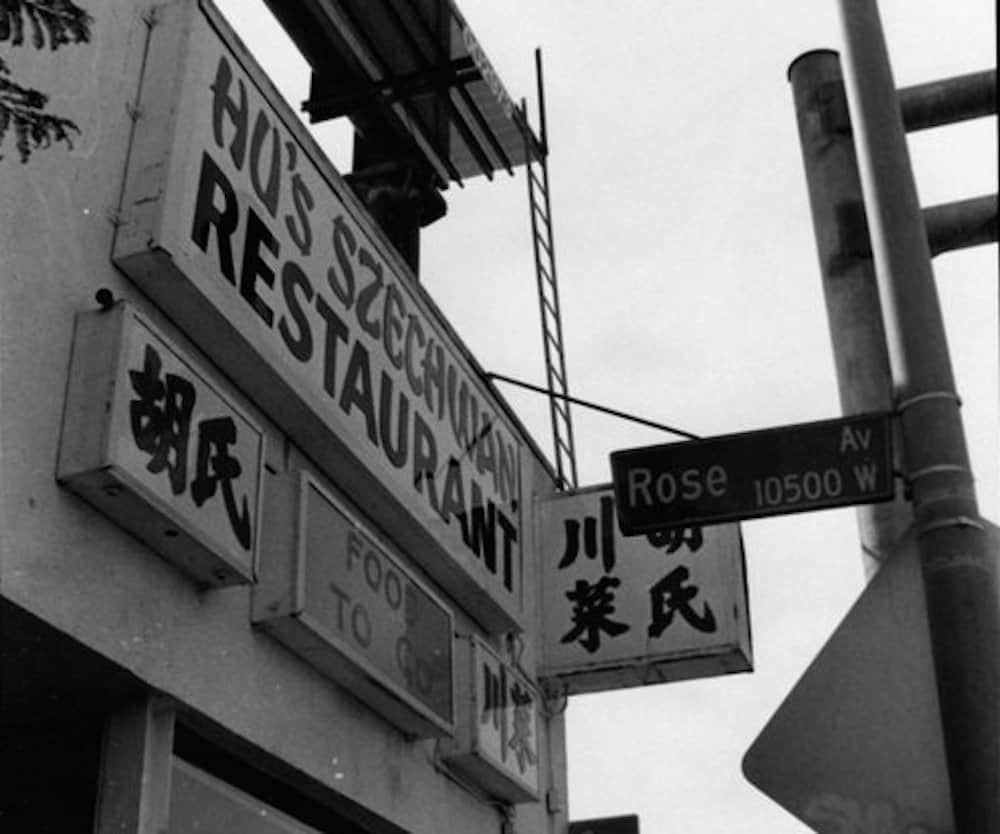 Bay Cities Italian Deli
1517 Lincoln Blvd., Santa Monica
Since the 1920s, Bay Cities has been serving up hearty Italian sandwiches on their delicious fresh-baked bread. Whenever I come in, I order either the Godmother, which piles on pretty much every kind of salumi with mild peppers and provolone cheese, or the hot pastrami sub. It's also a fantastic imported foods store, one of my favorite places to shop in town!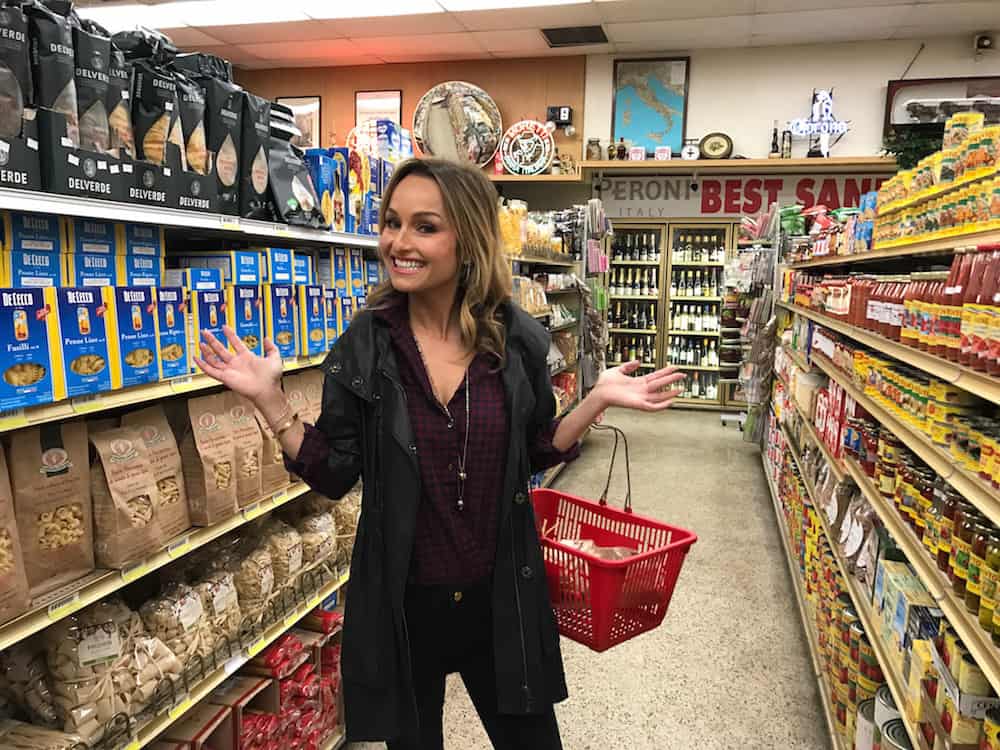 Forma
1610 Montana Ave., Santa Monica
If you can't get enough cheese, Forma is the place for you. This modern trattoria has an incredible cheese menu, but the real showstoppers are the giant wheels of parmigiano reggiano, pecorino, and more in which pastas are tossed tableside for an ultra-decadent experience. (photo: Forma Facebook)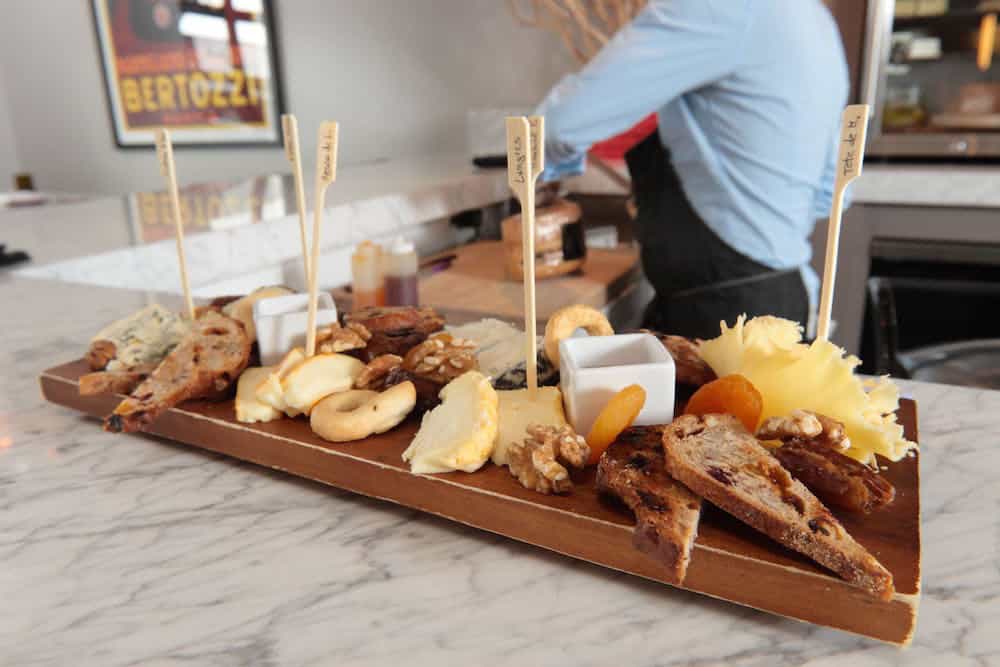 Animal
435 N. Fairfax Ave., Los Angeles
For the true carnivore, Jon Shook and Vinny Dotolo's Animal lives up to its name! They're known for innovative, hearty dishes that use less-familiar cuts, but I'm partial to their off-the-menu (but always available) burger. It's served on rye toast, and while it looks on the small side, the rich bone marrow added to the burger grind makes it a satisfying meal. (photo: Animal)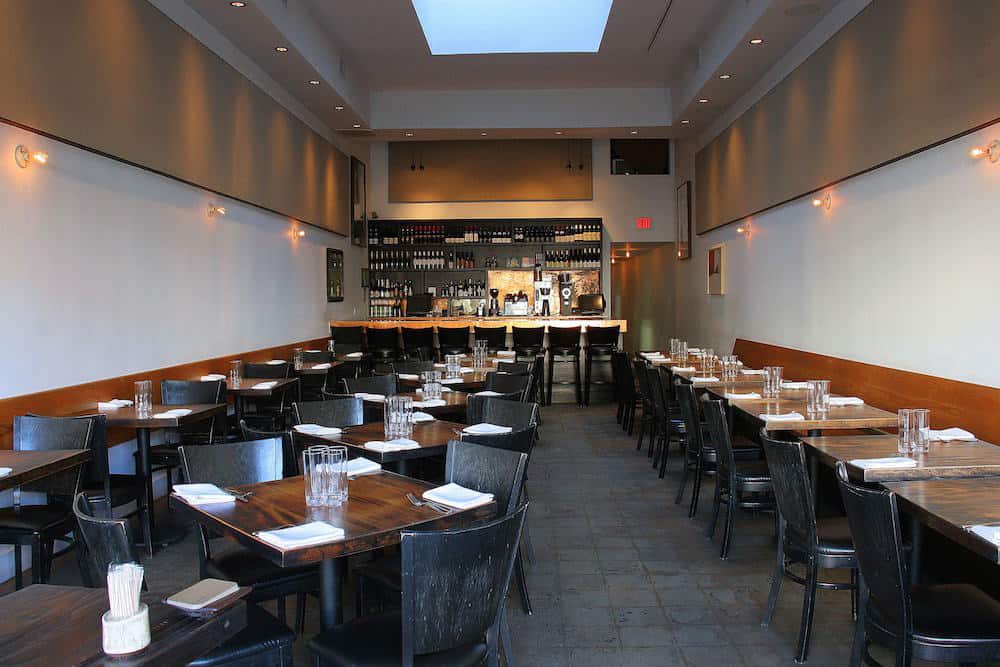 Malibu Farm Restaurant
23000 Pacific Coast Highway, Malibu
Perched right on the Malibu pier, this farm-to-table restaurant has a view that can't be beat! I love to go for a light lunch to make the most of its sunny locale - their salads, like the BLT kale caesar, are delicious. Partner that with a walk along the beach for a perfect afternoon!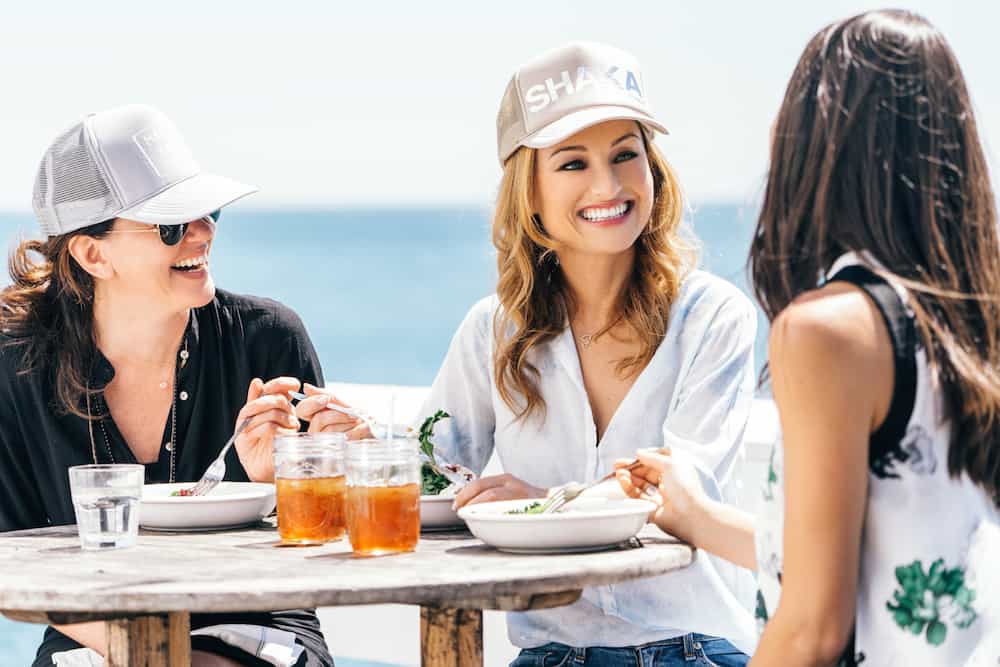 Apple Pan
10801 W. Pico Blvd., Los Angeles
A family-owned diner open since 1947, the Apple Pan is a taste of old Los Angeles. I used to love coming here for a simple cheeseburger when I was a kid, and when I'm in the mood for some serious comfort food, I still do! And I always save room for a slice of one of their famous pies. (photo: The Apple Pan Facebook)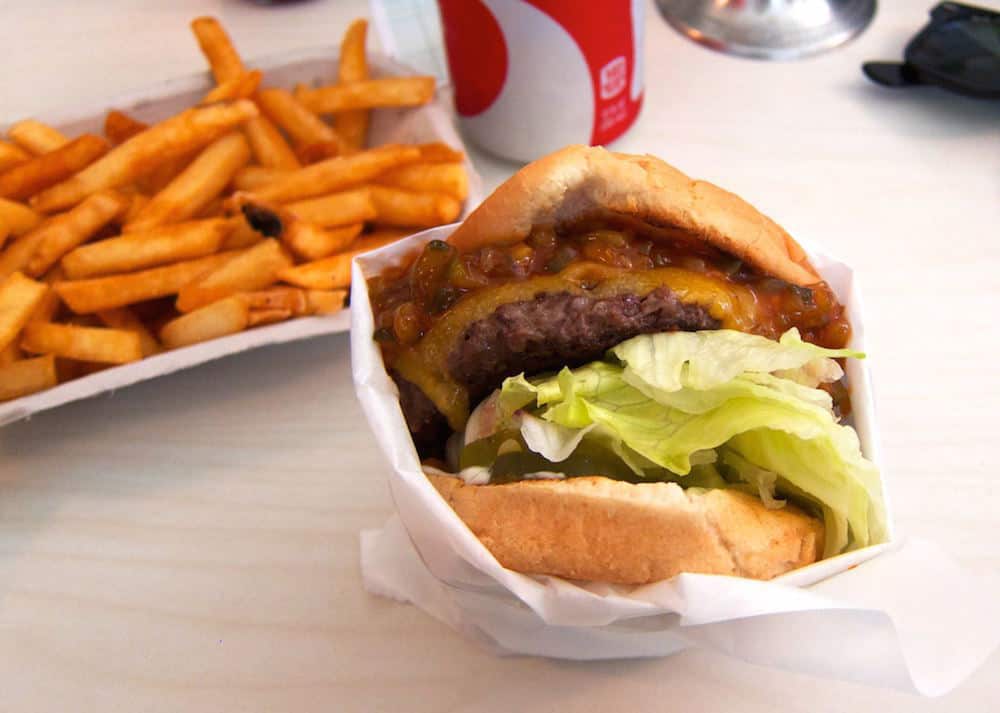 Petit Trois
718 Highland Ave., Los Angeles
Ludo Lefebvre shows off his French chops at this teeny-tiny bistro, the next-door sister to Trois Mec, which he opened with Jon & Vinny of Animal. If you've never had a traditional French omelet, it's a must-order - the ultra-creamy dish will change the way you think about eggs forever! The gooey French onion soup is also a showstopper. (photo: Petit Trois Facebook)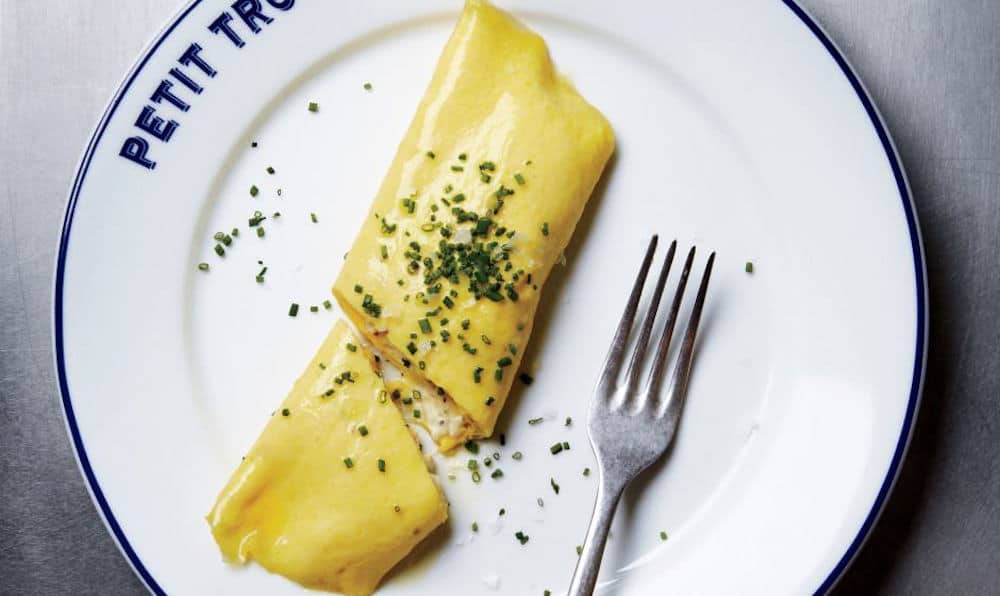 Hinoki & The Bird
10 W. Century Dr., Los Angeles
This chic, Japanese-influenced restaurant combines flavors in unexpectedly delicious ways, from burrata and squash toast with miso to their signature hinoki (a type of Japanese cedar) scented black cod. The ivy-lined patio is a gorgeous setting for a romantic candlelit dinner or a sunny lunch with the girls. (photo: Hinoki & The Bird)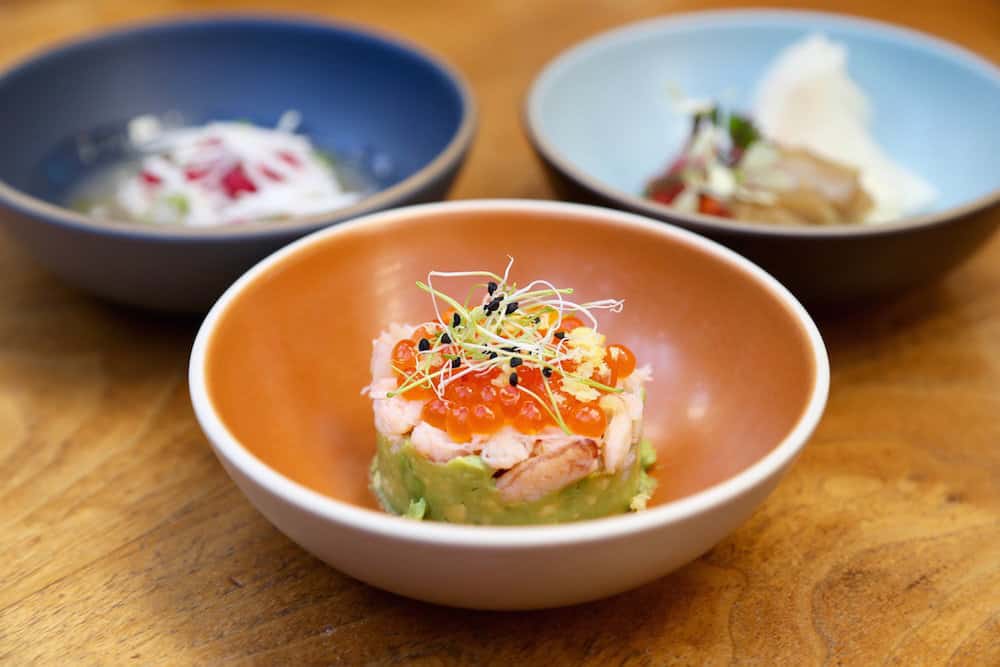 Mulberry Street Pizza
Multiple Locations
Last but surely not least on my list, this super casual pizza joint is one of mine and Jade's go-to's. They're famous for their New York style thin-crust pizza, and the portions don't disappoint either— their full-size pie is enormous! (photo: Mulberry Street Pizza Facebook)