Lo Scalo, Puglia: Come For The View, Stay For The Fresh Fish
You must be signed in to print this content
Situated on the very south end of Puglia, Lo Scalo is a gem of a restaurant serving up regional seafood specialties.
Puglia has many draws for people to visit: breathtaking ocean views, 500 miles of beaches stretching up the coastline, unique architecture, and some seriously good food. Like most coastal regions in the south of Italy, seafood is a prominent feature - and if you are looking for some really incredible local fish, put Lo Scalo on your list.

The restaurant is located on the cliffs of Marina di Novaglie with large outdoor terraces, offering stunning ocean views. (Nothing pairs with a seafood dinner quite like an uninterrupted view of the Adriatic sea.)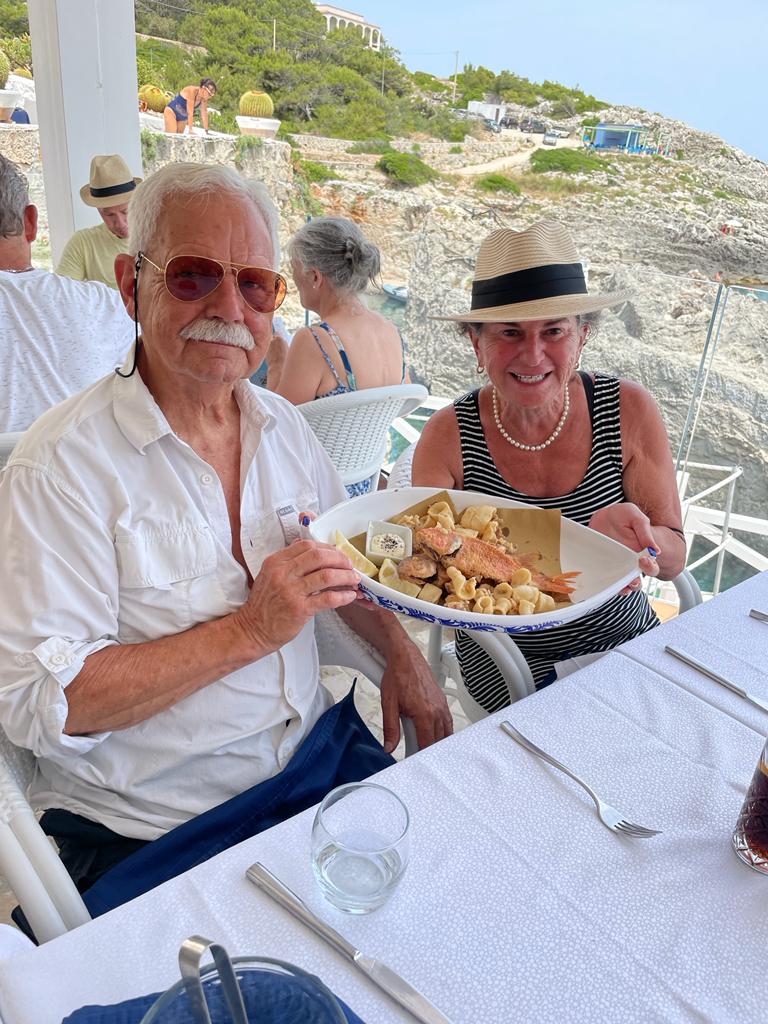 At Lo Scalo, it's all about the local seafood. The regional triglie, or "red mullet", for example, is a small fish that lives only in the rocks of the Mediterranean waters (which Aunt Raffy ordered, pictured above - highly recommended!) Lo Scalo offers a fresh Catch Of The Day on a daily basis - the seafood can't get much fresher than that. Between an extraordinary location and some of the best seafood you can get your hands on, this restaurant will prove to be a memorable highlight of any southern Italian vacation.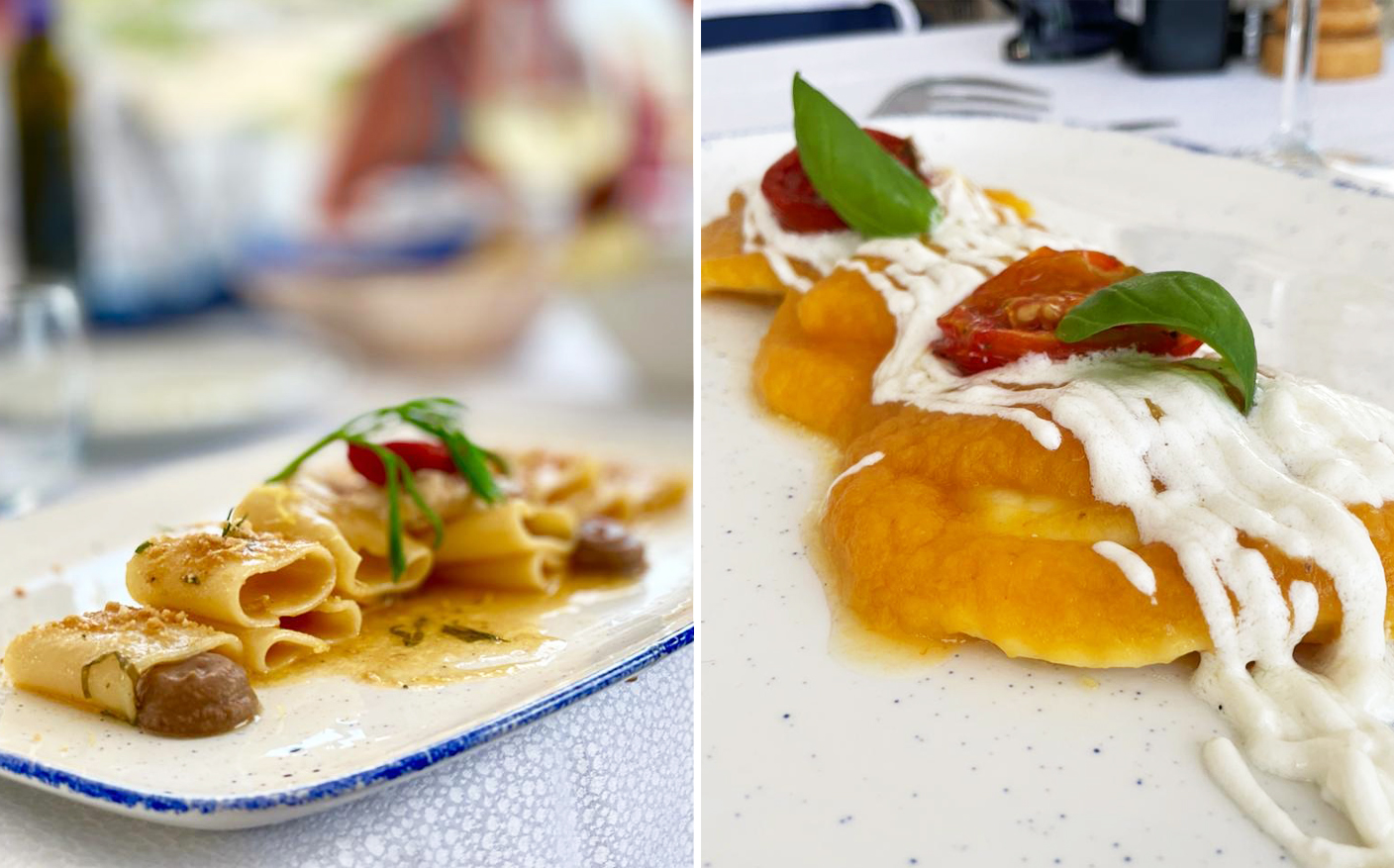 The non-seafood offerings are absolutely delicious, too. Giada recommends the Paccheri pasta with chickpea puree and butter sauce, along with the stuffed pasta with burrata and yellow pomodoro, pictured above.
Take a deep breath and embody la dolce vita sul mare: the sweet life on the sea.
Ristorante Lo Scalo
Via Amerigo Vespucci, s.n., 73031 Marina di Novaglie Italy
+39 0833 533488