Where to Eat Now: New York City
Giada's favorite places to eat, drink, and play in the city that never sleeps.
New York is one of the best restaurant cities in the world, with more places to eat than you could ever hope to try. Every time I make it out there for an appearance on the 
Today Show
 or for meetings, I make it a point to try somewhere new - but it's still hard to keep up! And I'm a creature of habit, so I always have to make time to visit my old favorites, too. It adds up to a lot of great meals!
Of course, I do other things besides eat. Jade and I love to catch a show on Broadway (we saw 
Matilda
 last fall, and I managed to get tickets to see 
Hamilton
 before it blew up), and the new Whitney Museum is on my to-do list, as well. Walking along Fifth Avenue is such a quintessential New York experience, but I also love the High Line for more of a cool, downtown vibe. The elevated park that runs down the West Side was a railroad line that was abandoned for decades until local residents came together to turn it into a beautiful, modern oasis from the city streets. 
In Brooklyn, waterfront parks like Brooklyn Bridge Park have amazing views of the Manhattan skyline (there's also a gorgeous 1920s carousel there that kids can ride all year round). And I love browsing the cute shops on streets like Smith Street in Carroll Gardens, which has a great neighborhood feel you don't find in Manhattan. 
Here's where I have to stop when I'm in town:
EAT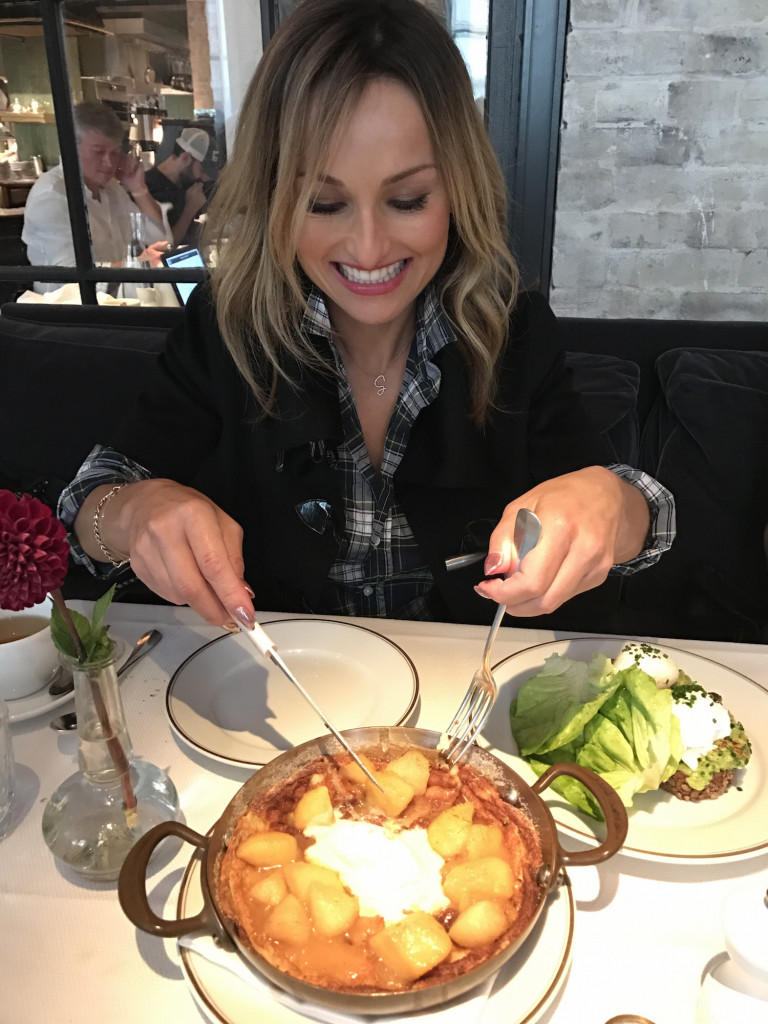 Le Coucou
138 Lafayette St.
Classic French food has become trendy again thanks to Le Coucou, but my favorite meal there is the low-key breakfast. The eggy "comme un clafoutis" is the ultimate pancake upgrade!
Balthazar
80 Spring St.
It's a New York power lunch destination for good reason - this Paris-styled bistro serves simple French staples like steak frites in a room that makes everyone look good.
Morandi
211 Waverly Place
I love this trattoria for feel-good Italian food like pasta, meatballs and arancini di riso in a cozy, red brick-lined room with plenty of sidewalk seating in good weather.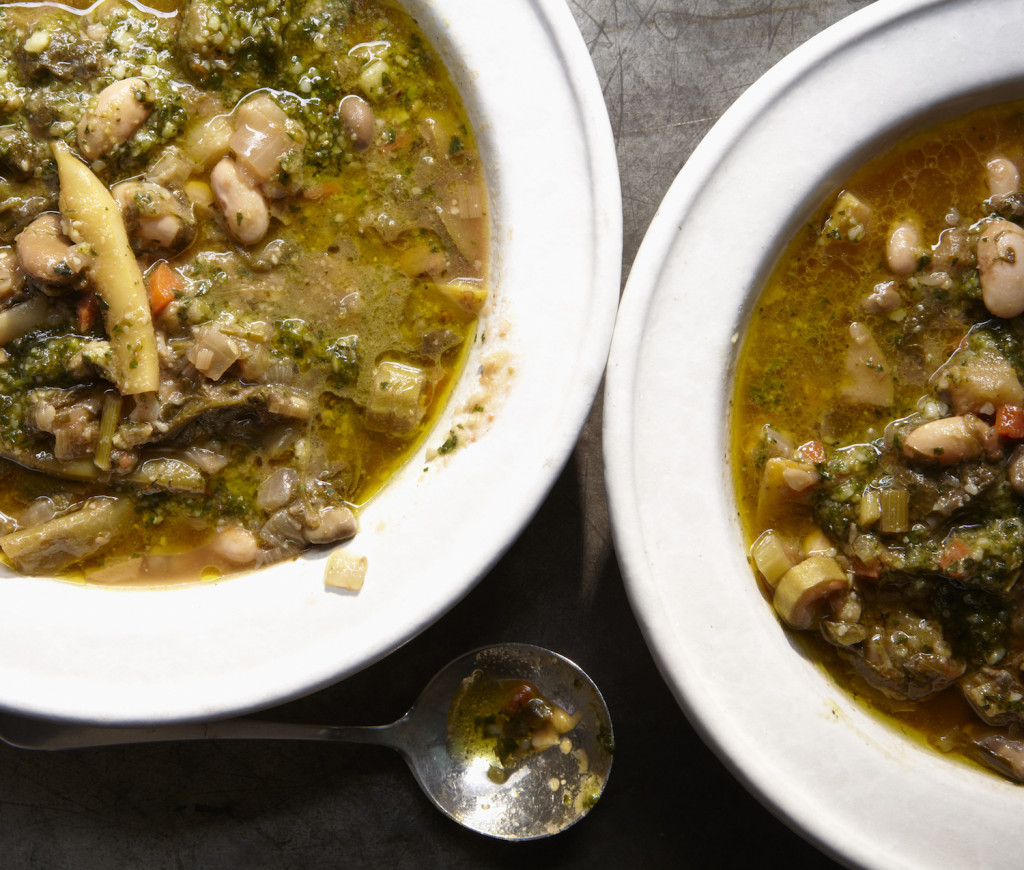 Via Carota
51 Grove St.
This adorable West Village restaurant owned by two great female chefs, Rita Sodi and Jody Williams, is open all day, serving farmers market-inspired rustic Italian food.
Motorino
multiple locations
For wood-fired, Neapolitan-style pizza, Motorino is the best in the city, with a flavorful crust and 
simple, impeccable toppings like 
fior di latte 
and 
mozzarella di bufala.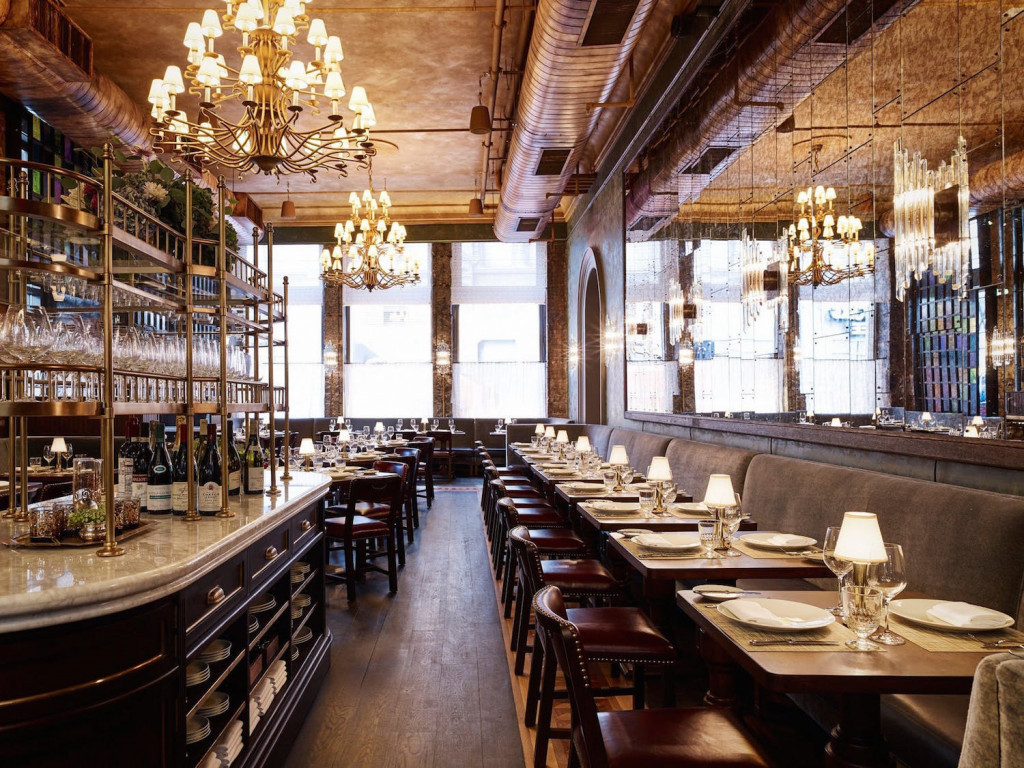 Temple Court
5 Beekman St.
In the gorgeous Beekman Hotel, Tom Colicchio's latest restaurant is a tribute to Golden Age New York, with a great calamari salad and out-of-this-world praline sundae.
The Little Beet
multiple locations
This is a chic spot for healthy food like quinoa bowls and cold-pressed juice. Just because it's healthy doesn't mean they can't serve a great dessert! I especially love the mint chocolate sundae.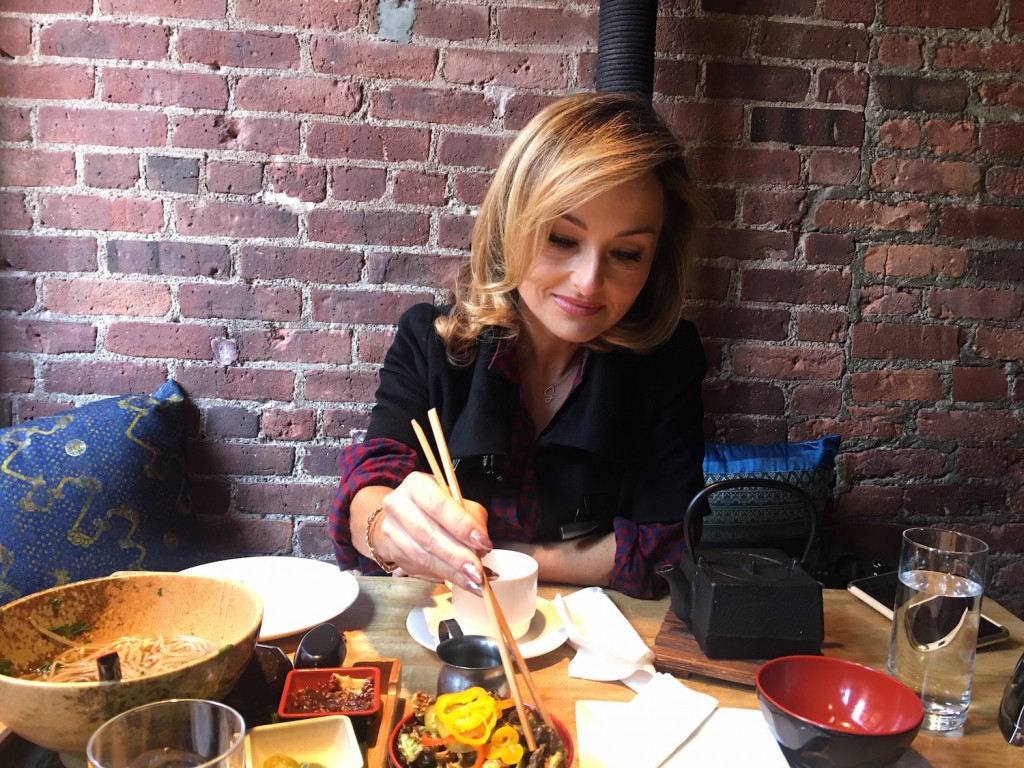 Khe Yo
157 Duane St.
One of the only spots for Laotian cooking in the city, Khe Yo is known for its sticky rice, great pho, and market bowls, but to me, the real star is the delicious crispy Brussels sprouts.
DRINK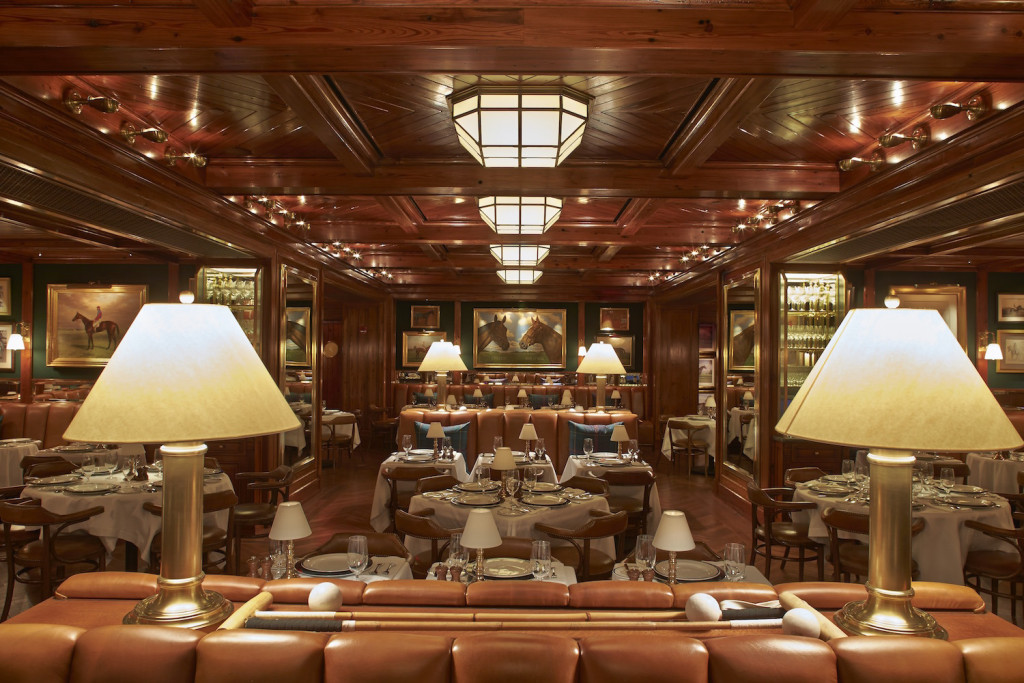 Polo Bar
1 E. 55th St.
If I'm in the mood for a cocktail somewhere chic and cozy, I love the Polo Bar. With its cozy leather booths, polished wood, and equestrian artwork on the walls, it's just what you'd expect from Ralph Lauren.
SNACK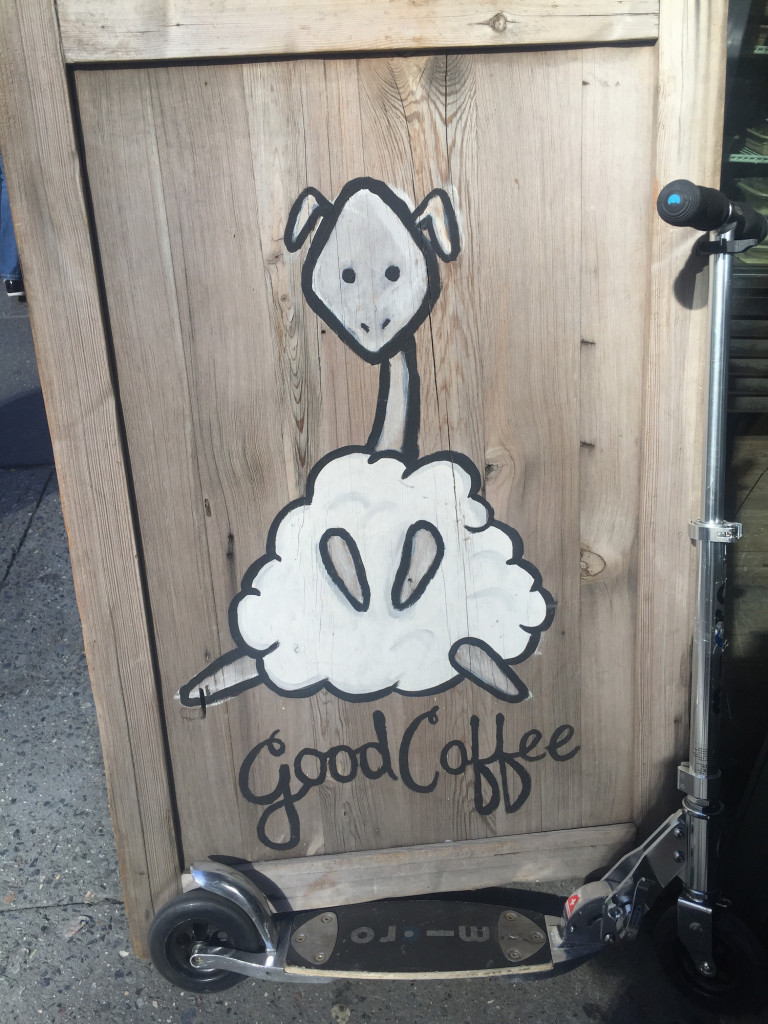 Kaffe 1668
multiple locations
I take my cappuccino very seriously, and this Scandinavian cafe serves one of the best in the city. 
And
 their sheep-heavy decorating scheme is seriously cute!
Eataly
200 Fifth Ave.
For a quick espresso and arancini around midday, I love Eataly, a destination for everything Italian, with prepared food, groceries, and housewares. It's so popular, they've even opened a few in Italy.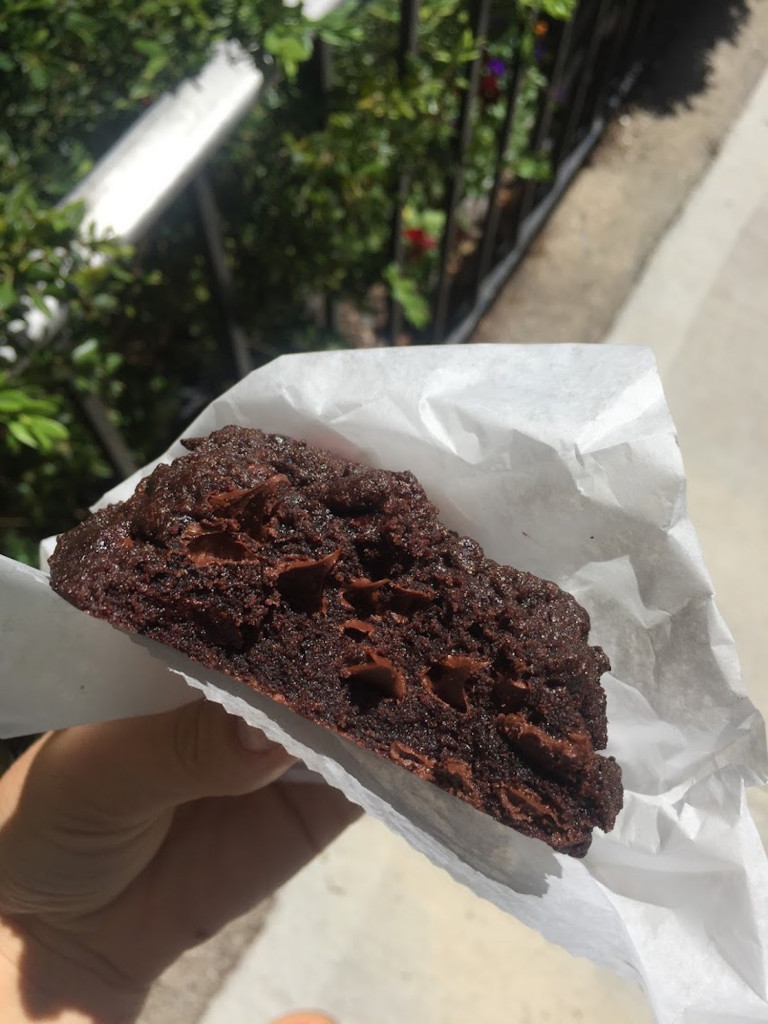 Levain Bakery
167 W. 74th St.
This tiny French bakery on the Upper West Side is easy to miss, but trust me, it's worth it for the giant, dark-chocolate chip cookies. If I had to choose my last meal, it'd be these cookies.
Jacques Torres Chocolate
multiple locations
If it's cold out, you'll find me at Jacques Torres sipping a cup of seriously spicy hot chocolate from the wizard known as Mr. Chocolate. It really hits the spot.
BROOKLYN
EAT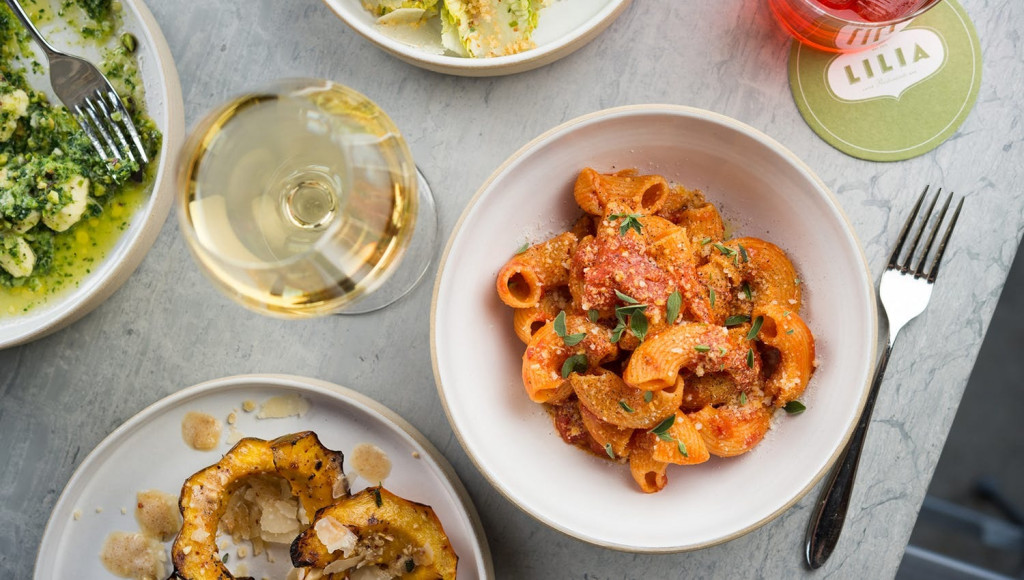 Lilia
567 Union Ave.
My favorite meal the last time I was in New York City was here - chef Missy Robbins' modern Italian cooking, from pastas to desserts, is absolutely incredible.
DRINK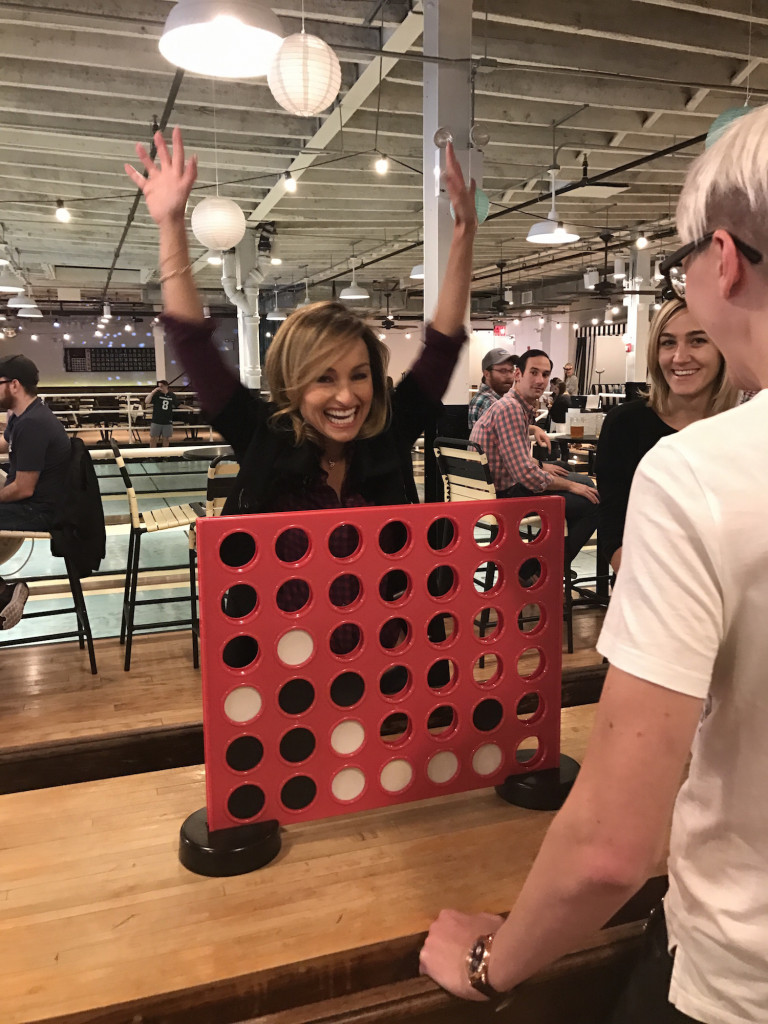 The Royal Palms
514 Union St.
You may think shuffle board is just for cruise ships, but you don't know how fun the game can be until you've played it at this hip bar.
Leyenda
221 Smith St.
The owners of the classic cocktail destination Clover Club also own this bar with a Latin American focus. It's the perfect place to sip some interesting tequilas, my favorite.
SNACK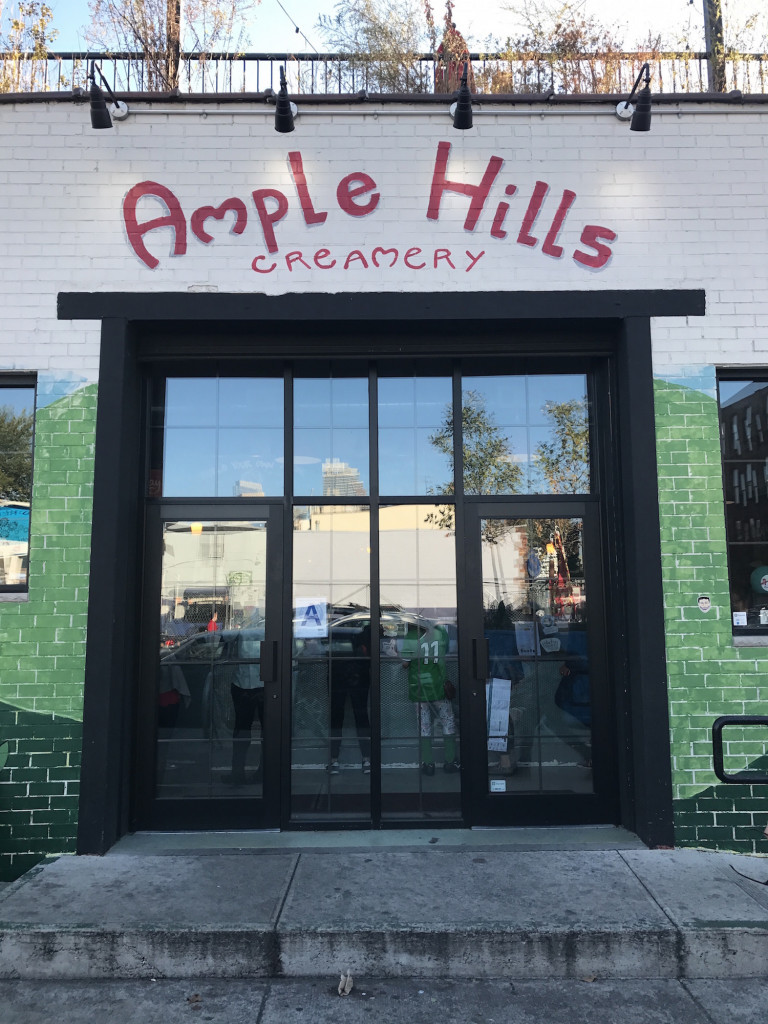 Ample Hills Creamery
multiple locations
I love the lineup of interesting flavors at this local ice cream shop, like Coffee Toffee Coffee and Oh, Fudge, a dreamy chocolate made with coconut milk and a splash of rum!
Swallow Cafe
156 Atlantic Ave.
When I'm browsing the shops on nearby Smith Street, this is the place to pop in for a quick caffeine pick-me-up.