Giada's Guide to Venice, Italy
Follow Giada's guide to Venice, Italy for all the spots to eat, drink, shop and see!
Venice is an Italian gem unlike any other city. With its infamous canals and bridges, it's a particularly remarkable place not to be missed. Many people just take day-trips to Venice, but it's worth staying a few nights to really get a true feel for the city if you have time. It can get extremely crowded during summer, so opt for going in the off-seasons for a better (albeit cooler!) experience. Here is Giada's guide to Venice, Italy with all of her favorite locals' spots to eat, drink and play.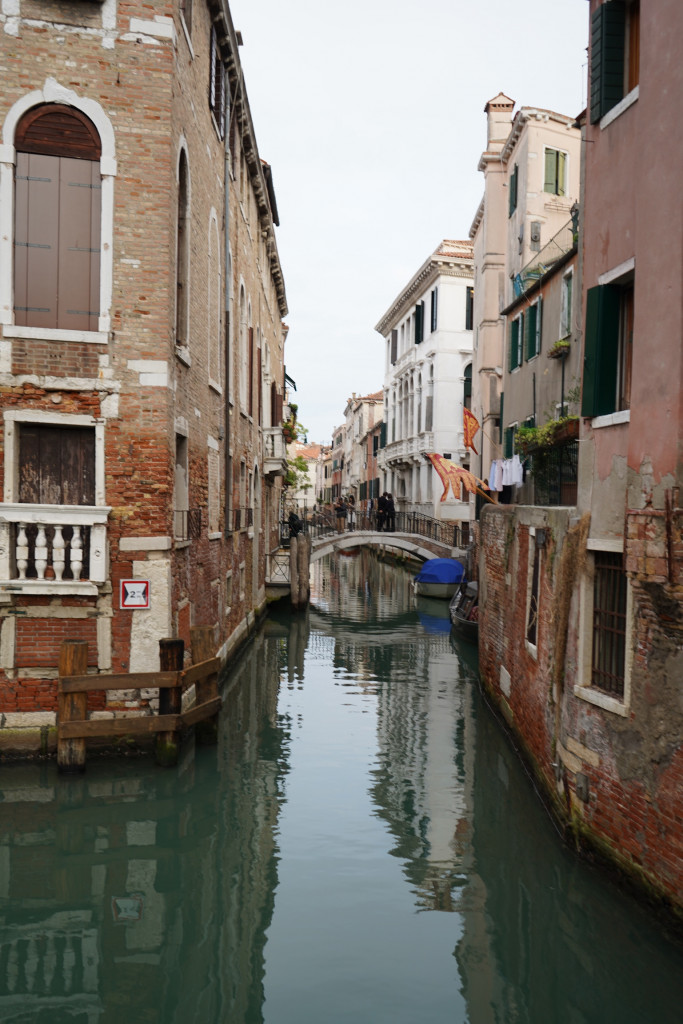 WHEN TO GO?
Like many popular destinations in Italy, I find the best time to visit is right after summer vacation is over. September is my favorite time to visit. Just note that the later into fall you go, the colder the weather will be - but it can be worth it to avoid the crazy summer crowds!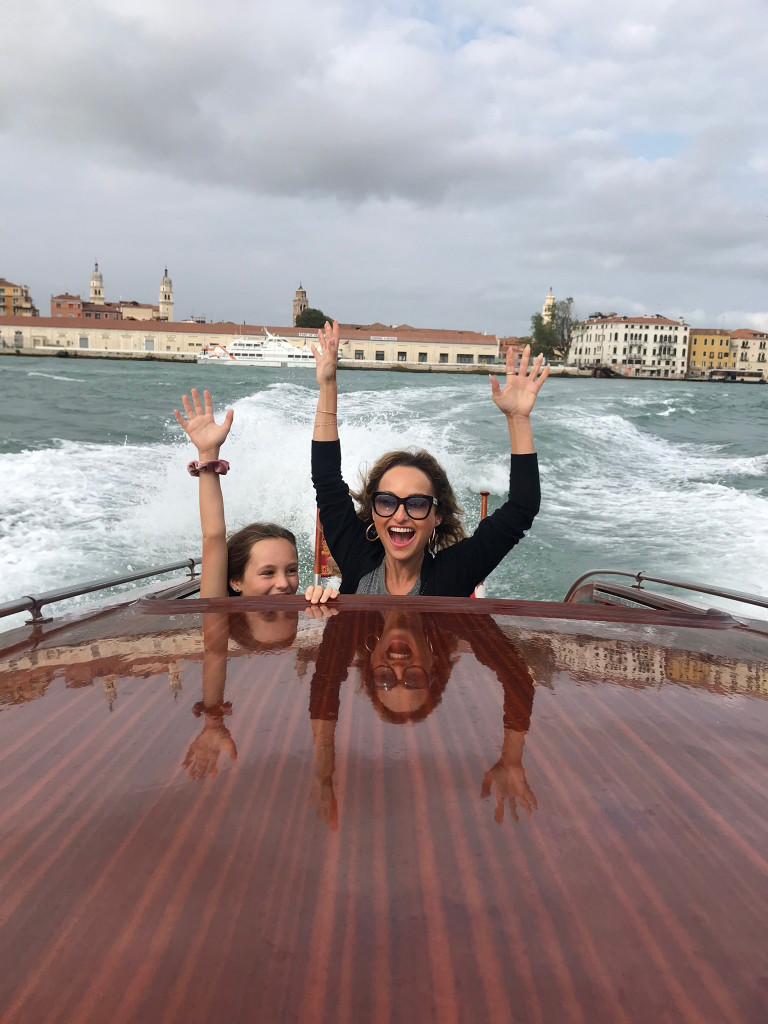 HOW DO YOU GET THERE?
Most likely, you'll be arriving from another city in Italy, so the easiest mode of transportation is the train. The Santa Lucia Station connects to the major Italian cities- Rome, Milan and Florence as well as other European cities like Austria, Germany, Paris and London. Note, it's cheaper to book your train tickets in advance-
here's how to do it
, plus more tips for navigating the train system.
There are no automobiles allowed on the islands, so once you arrive at the train station, you'll need to take a boat through the waterways. You can either grab a boat taxi- the most common and economical option- or hire a private boat. You will see the boat taxis lined up outside the train station, so there is no need to book these in advance, simply pick one and hop on. On our most recent trip, our hotel was able to arrange a private boat for us - so check in with your hotel, as they may be able to arrange transportation for you!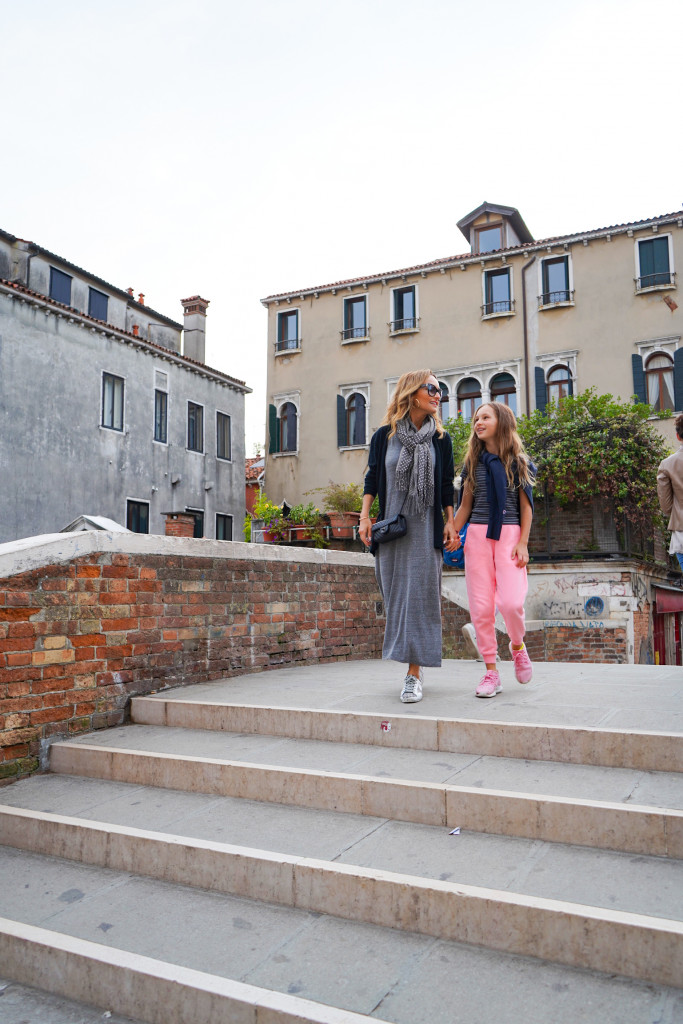 HOW DO YOU GET AROUND?
Like most cities in Italy... walking! However, the main difference with Venice is that you can take boat shuttles to get from island to island. There are schedules posted for the water buses all over the city, and they generally run from 5am until midnight. You can download a map
here
!
The streets of Venice are built for pedestrians only, so you won't be taking any cabs!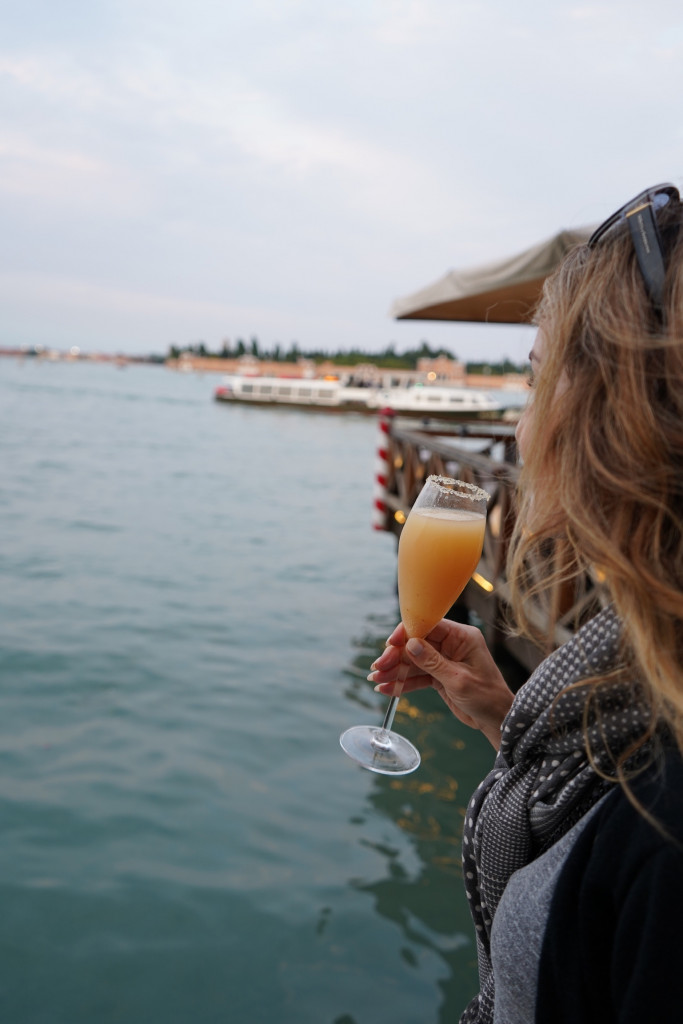 WHAT SHOULD YOU PACK?
Layers, layers, layers! Though the days can be sunny and warm, it can get pretty chilly and windy when you're right on the water - and it can sometimes feel pretty damp. Be sure to have some good sweaters, jackets and scarves for layering up! Also note that some restaurants do have dress codes that won't let you in wearing shorts or casual clothing (Harry's Bar, for example), so bring along at least one nicer outfit for going out.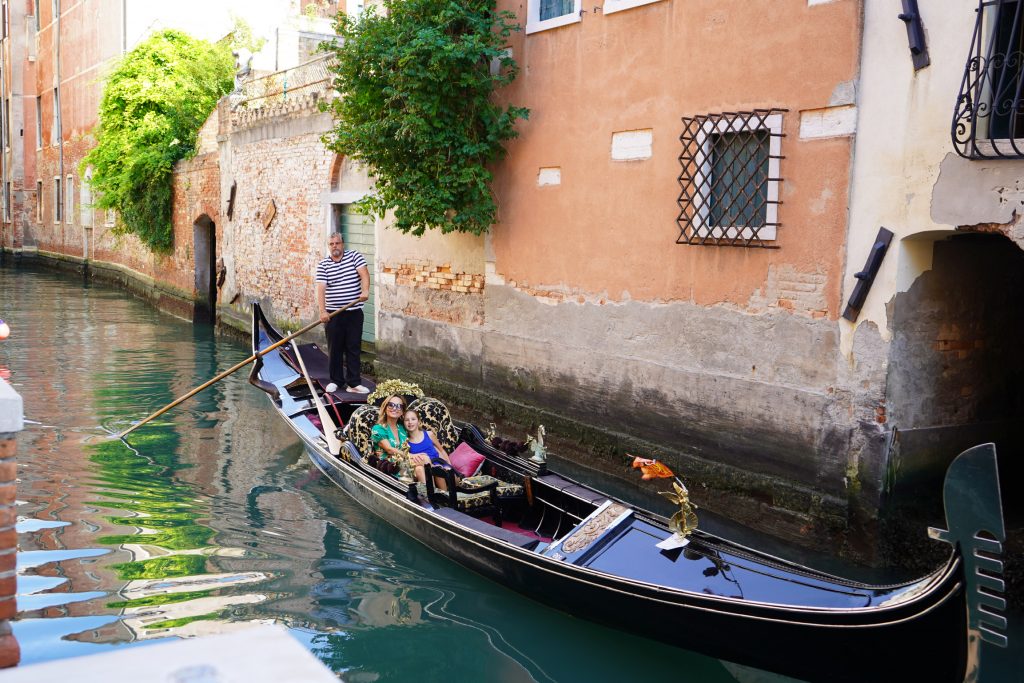 WHAT ELSE SHOULD YOU KNOW?
San Marco is the largest island, so therefore most touristy! Don't be afraid to explore some of the lesser-known islands - there are boat shuttles that will take you back and forth! Also, don't spend too much time looking for a cheap gondola ride - they go for a set price of 80 euros no matter where you are in Venice!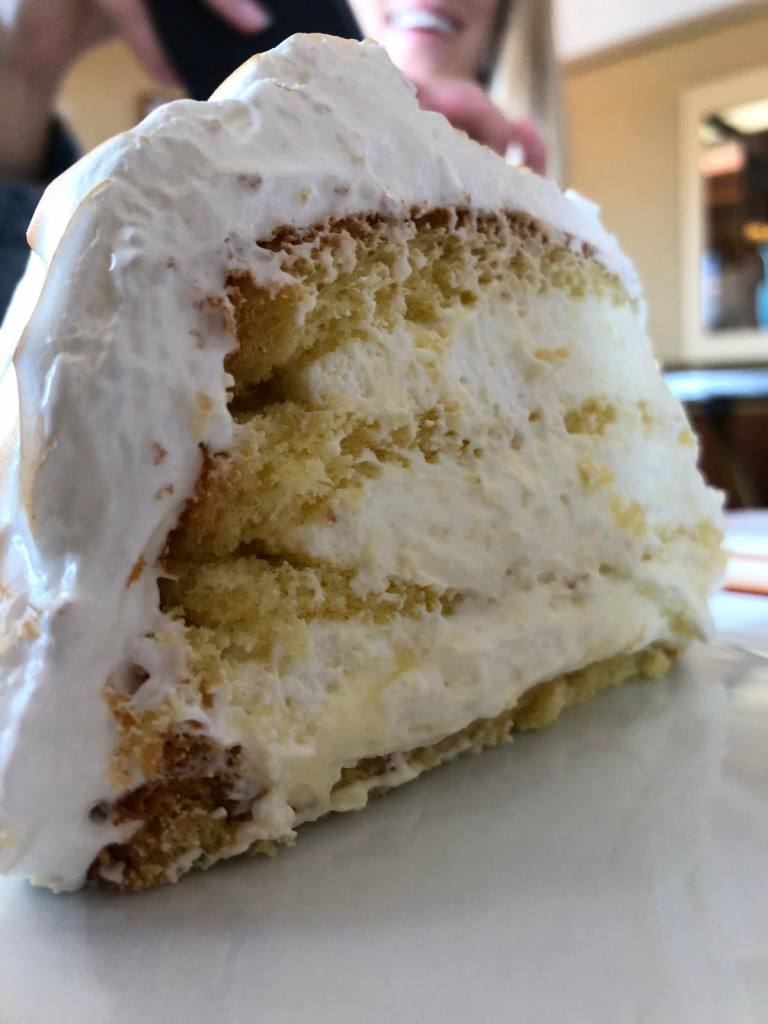 Al Covo
Castello 3968 30122 Venice, Italy
011-39-041-5223812
Charming, rustic Venetian seafood restaurant. They make a great effort to emphasize local products, including olive oils and wines!
All'Arco
Campo S. Polo, 436, 30125 Venezia VE, Italy
+39 041 520 5666
Total locals spot. Think, old men sitting outside sipping their wine or coffee at 10:30am. Great crostini.
Algiubagio
Fondamente Nove, 5039, 30121 Venezia VE, Italy
+39 041 523 6084
The Nettle Gnocchi dish is great! Amazing ambience, and a bit out of the way from the main crowds of tourists for a nice reprieve. 
Al Mascaron
Calle Lunga Santa Maria Formosa Castello 5225, Venice 
011-39-041-5225995
Open Monday – Saturday, noon-3pm and 7:30-11pm Credit Cards not acceptedA "bacari" (wine bar) famous for their antipasti.
Da Fiore
San Polo 2002 Calle del Scaleter 30125 Venezia
39041721308
Expensive, but super romantic and wonderful food! Note that you will need to take a ferry to get there.
Gatto Nero
Via Giudecca, 88, 30142 Venezia VE, Italy
+39 041 730120
The go-to restaurant in Burano. They're known for their incredibly fresh seafood from the lagoon, such as razor clams and crab.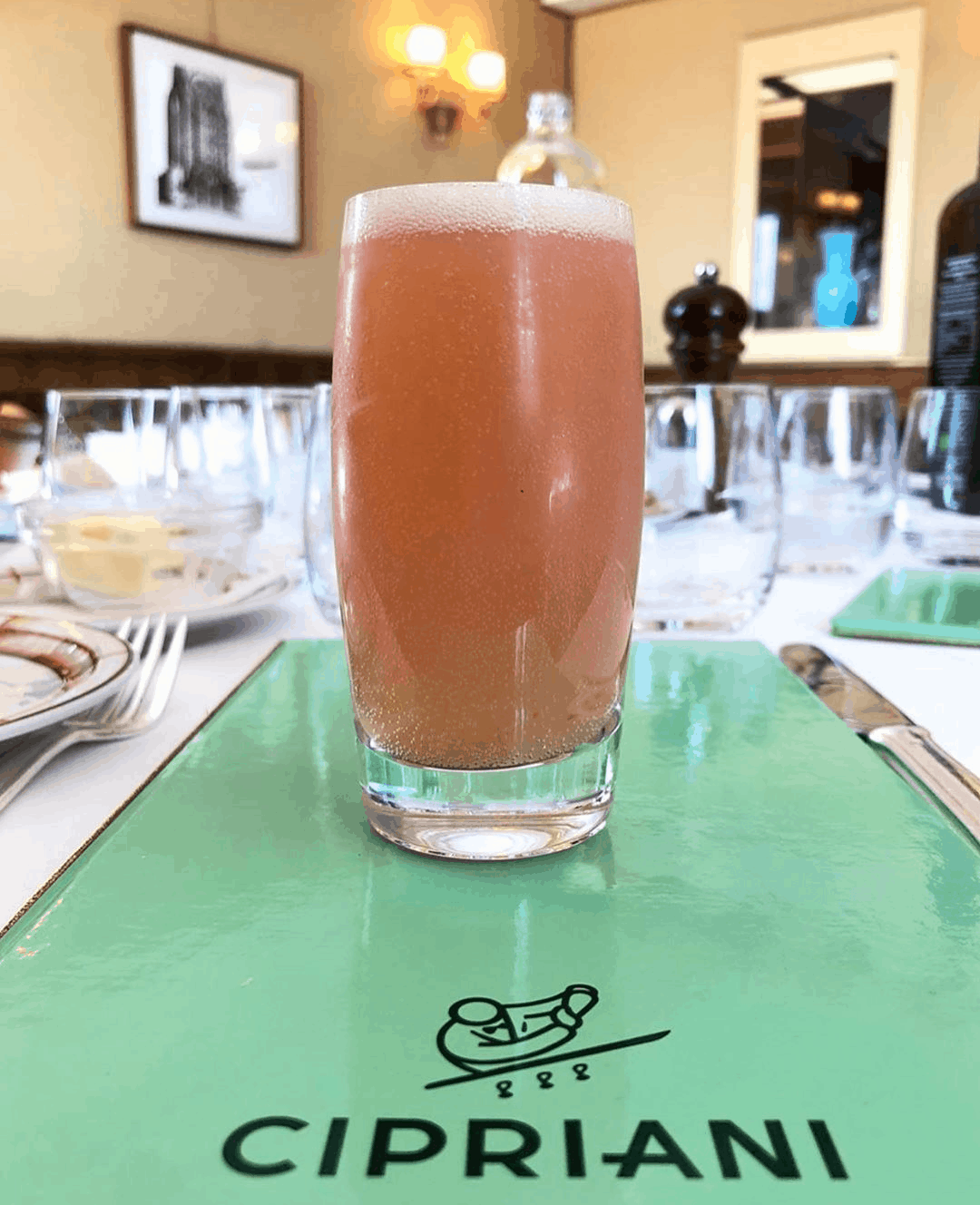 Bauer Hotel
San Marco 1459, Campo San Moise, 30124 Venice, Italy
390415207022
Expensive, but you can have a cocktail on the Grand Canal. You must take a tour on the Grand Canal in a gondola.
Harry's Bar
Calle Vallaresso, 1323 30124 Venice
011-39-041-5285777
This is the very first Harry's Bar - and the birthplace of the bellini, so definitely order one! Pro:tip - get the meringue cake as well, it is to die for!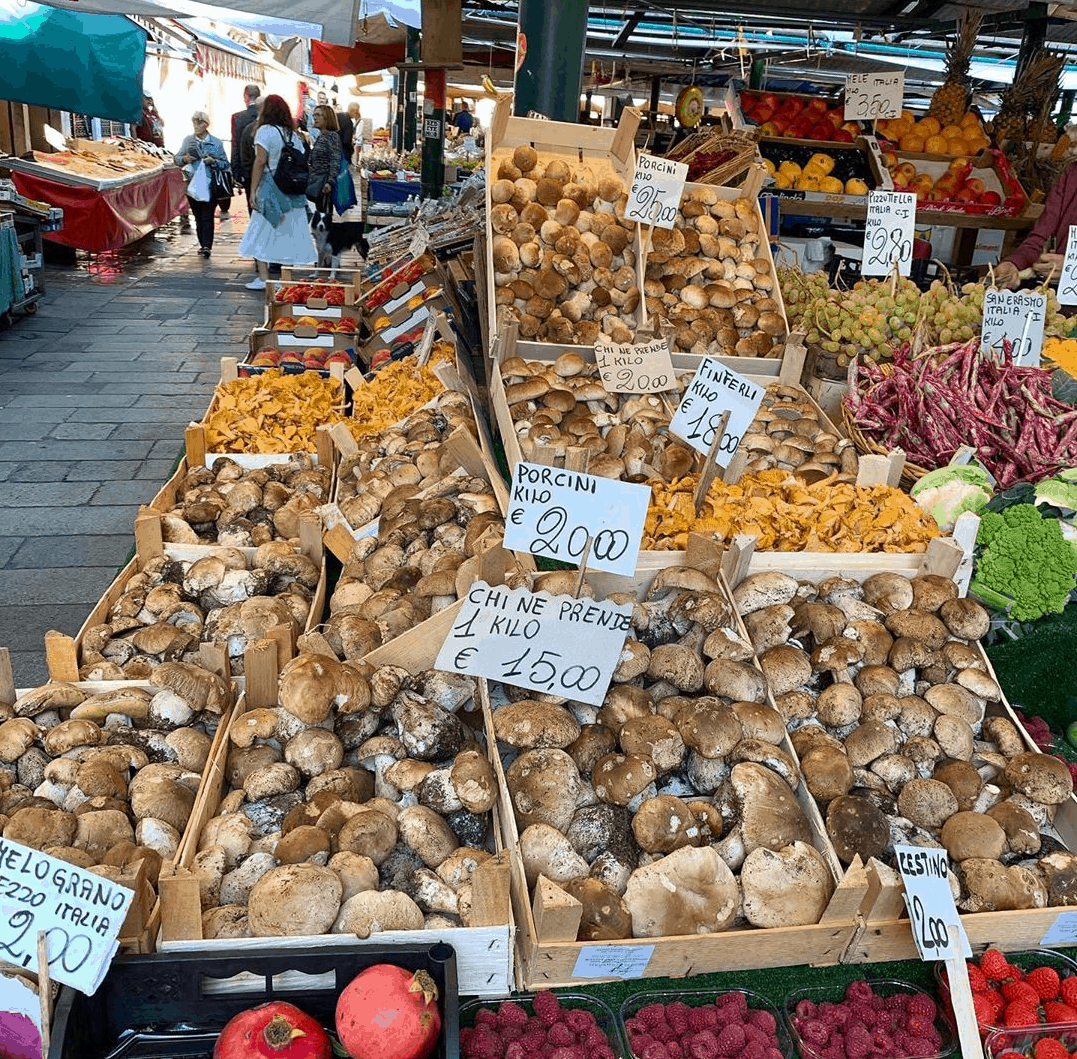 Venini Showroom
S Marco, 314 Piazzetta Leoncini Venice
011-39-041-5224045
For handmade Venetian glass.
Pastificio Giacomo Rizzo
Salizada S. Giovanni Grisostomo 5778, 30121 Venice
011-39-041-5222824
Pasta shop specializing in multi-flavored dried pastas.
Rialto Market (Farmers Market) and Mercato del Pesce al Minuto (Fish Market)
Campo della Pescaria
 | 
Vicino il Ponte di Rialto
, 
30125 Venice, 
Italy
Open Tuesday - Saturday, from 7:30am - 12pm Located near the Rialto Bridge along the Grand Canal, Venice Food: Farmers and Fish Market.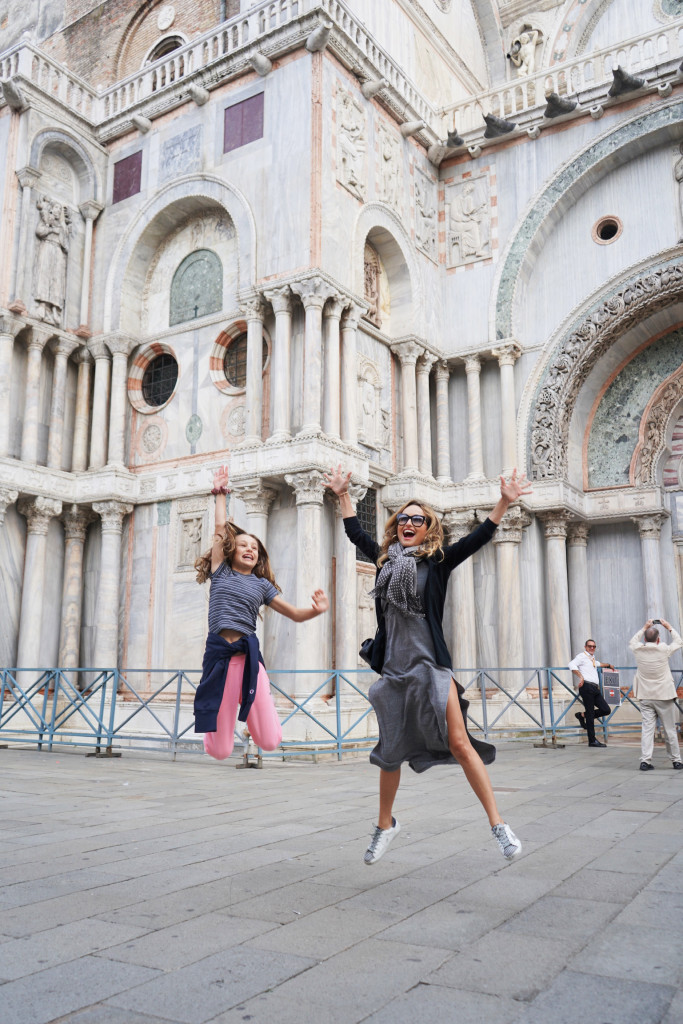 Piazza San Marco
St. Mark's Square 30124 Venice
Have an espresso anywhere in the square. There are always some fun street vendors to peruse!
Rialto Bridge
Sestiere San Polo
, 
30125 Venice, 
Italy
A wonderful, vibrant market with lots of local artisans. Amazing views, too!
Enjoyed Giada's Guide to Venice? Check out her guides to
Rome
,
Florence
,
Capri
and
Tuscany
.