The Giadzy 2020 Gift Guide
You must be signed in to print this content
All of our favorite holiday gifts for 2020 in one place!
Stumped on your holiday shopping? Let us help! We've curated the ultimate holiday gift guide for everyone on your list. From cozy winter sweatshirts and decadent chocolate treats to delicious Italian ingredients everyone needs in their pantry, Giadzy's 2020 gift guide has it all. Read on for some of our team's favorite picks.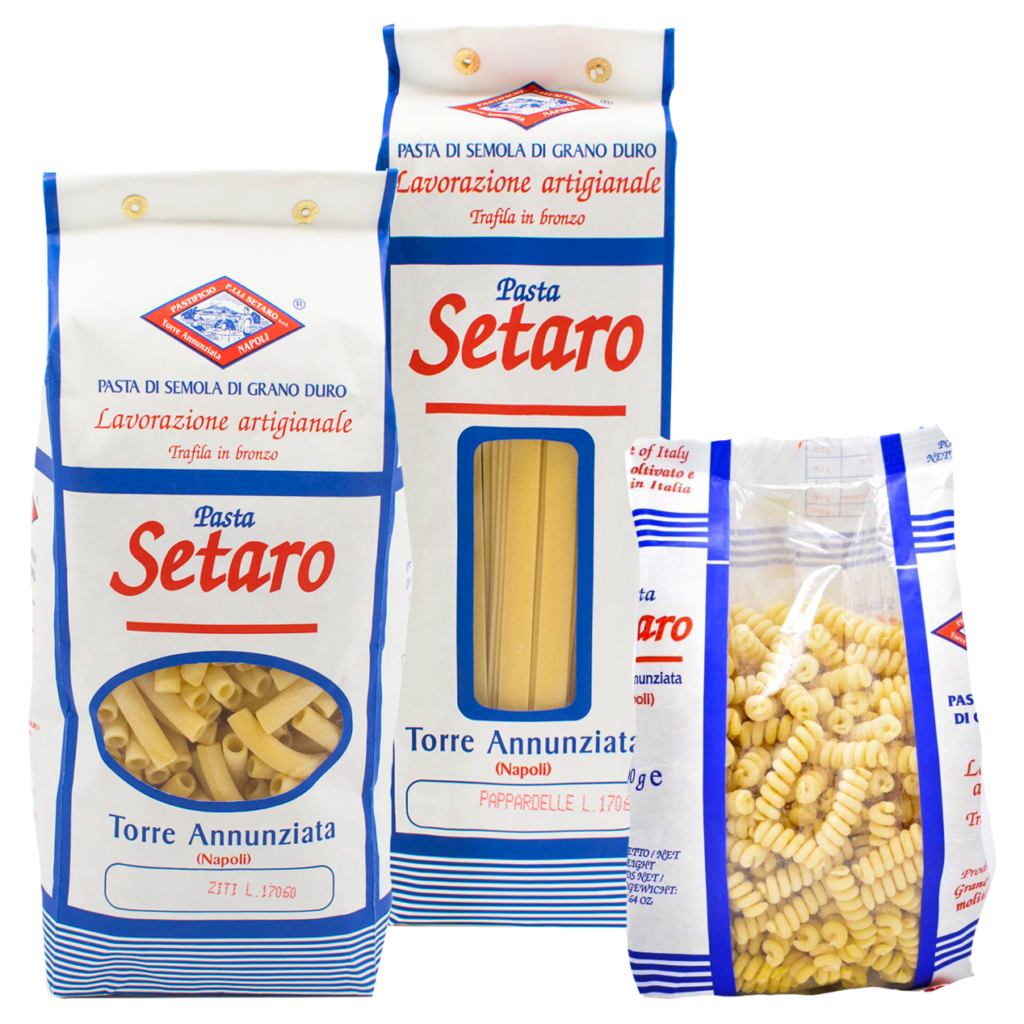 Mini Pasta Sampler, $50 for 5.5lbs of pasta
Get your pantry started with 3 bags of Setaro pasta! Think of this bag as a new spin (in some ways, literally) on pasta shapes that might seem familiar. Ziti Corti, Fusilli Corti and Papardelle are the stars of this sampler box - and they're 
not 
the average pasta you'd come across in the grocery store.  All of these pastas are produced by Setaro, 
a third-generation family in Torre Annunziata. They have been making pasta in the same way for more than 80 years, with ultra-fresh semolina flour 
that's
 minimally processed for maximum flavor, and a delicious texture that's both pillowy and perfectly aldente.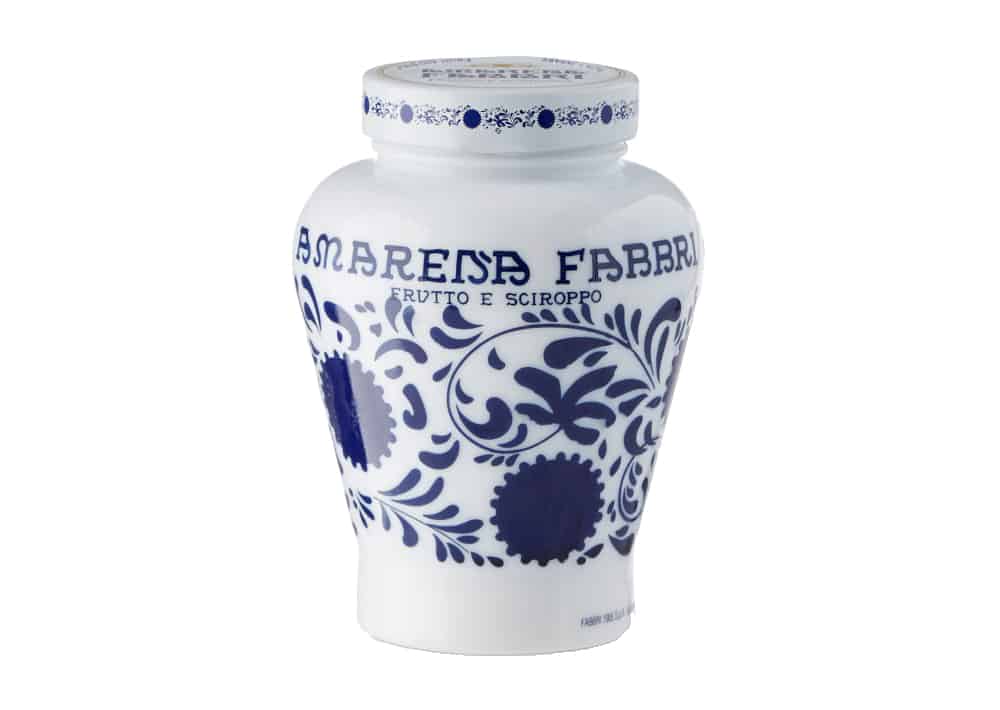 Fabbri Amarena Cherries,
$
35.00
These aren't your average maraschinos! The amarena cherry is a small, sour variety grown in Bologna and Modena, candied in a rich syrup for a dense, chewy texture that's unmistakably elegant - and they just so happen to be Giada's very favorite. Use them to top ice cream, Giada's mascarpone cannoli cheesecake, or in cocktails. Even better - this 21 ounce ceramic jar makes a beautiful keepsake to put flowers in once the cherries are gone.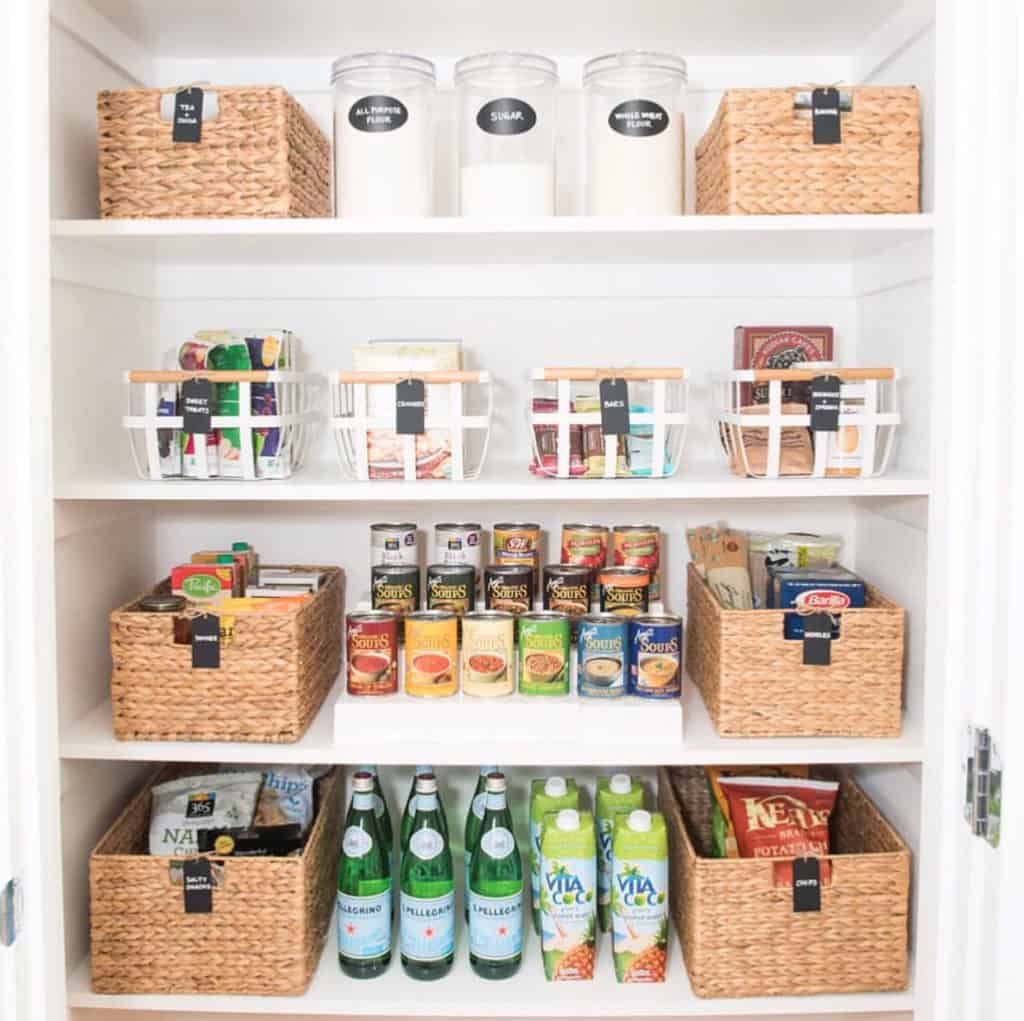 Neat Method,
Prices vary
Some of us are blessed with the gift of organization, and some of us are, well… not. Give the gift of an organized house with the Neat Method - a company that will come in and transform your space from "chaos to composed" - a dream come true, to be honest.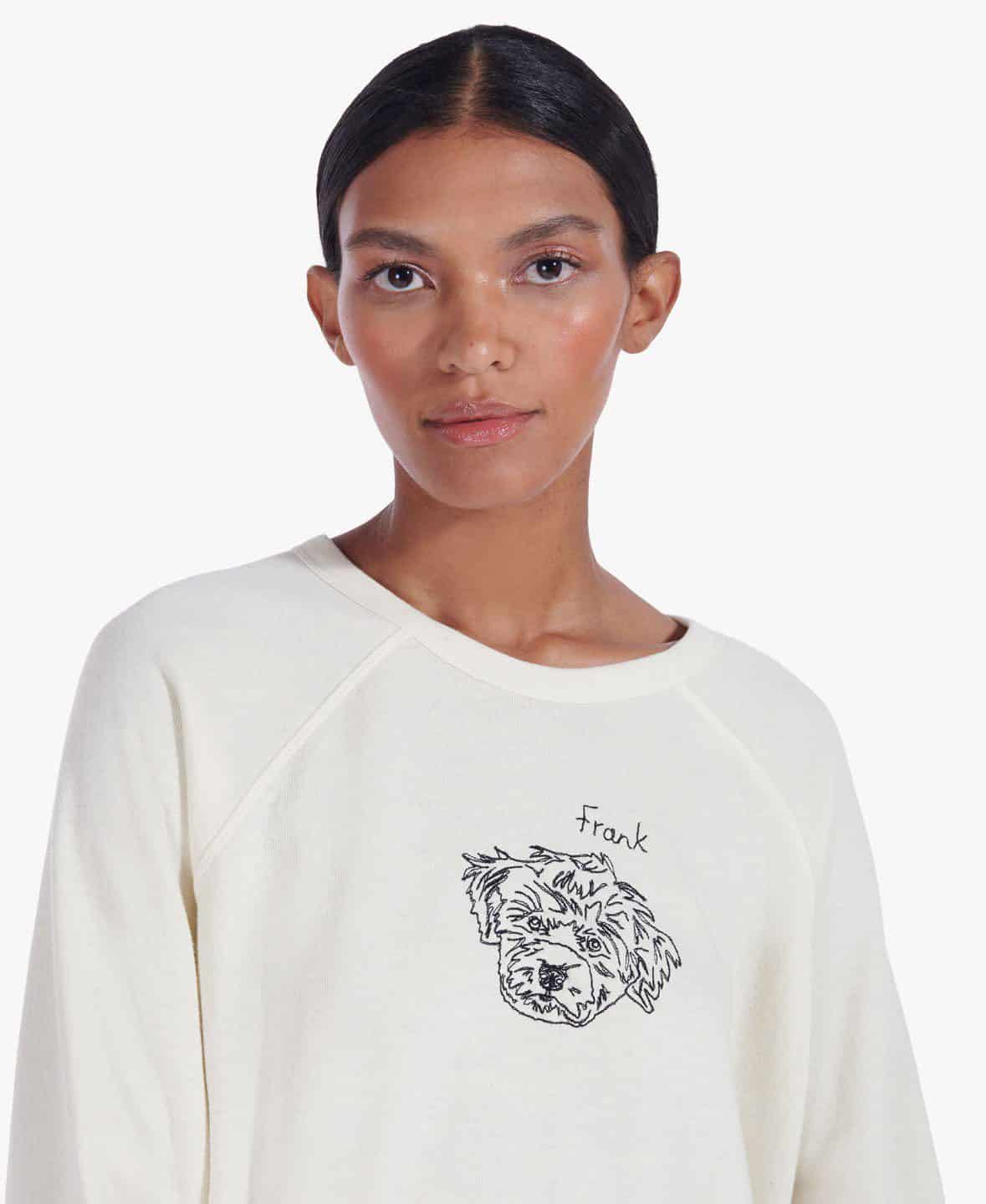 Staud Pet Sweatshirt,
$195.00
For the obsessed pet-parent, there's really nothing better than a customized gift featuring their furbaby. Staud offers sweatshirts (and these
beautiful bags
- a splurge, but just
look at them
!) with an artistic embroidery depiction of the recipient's pet.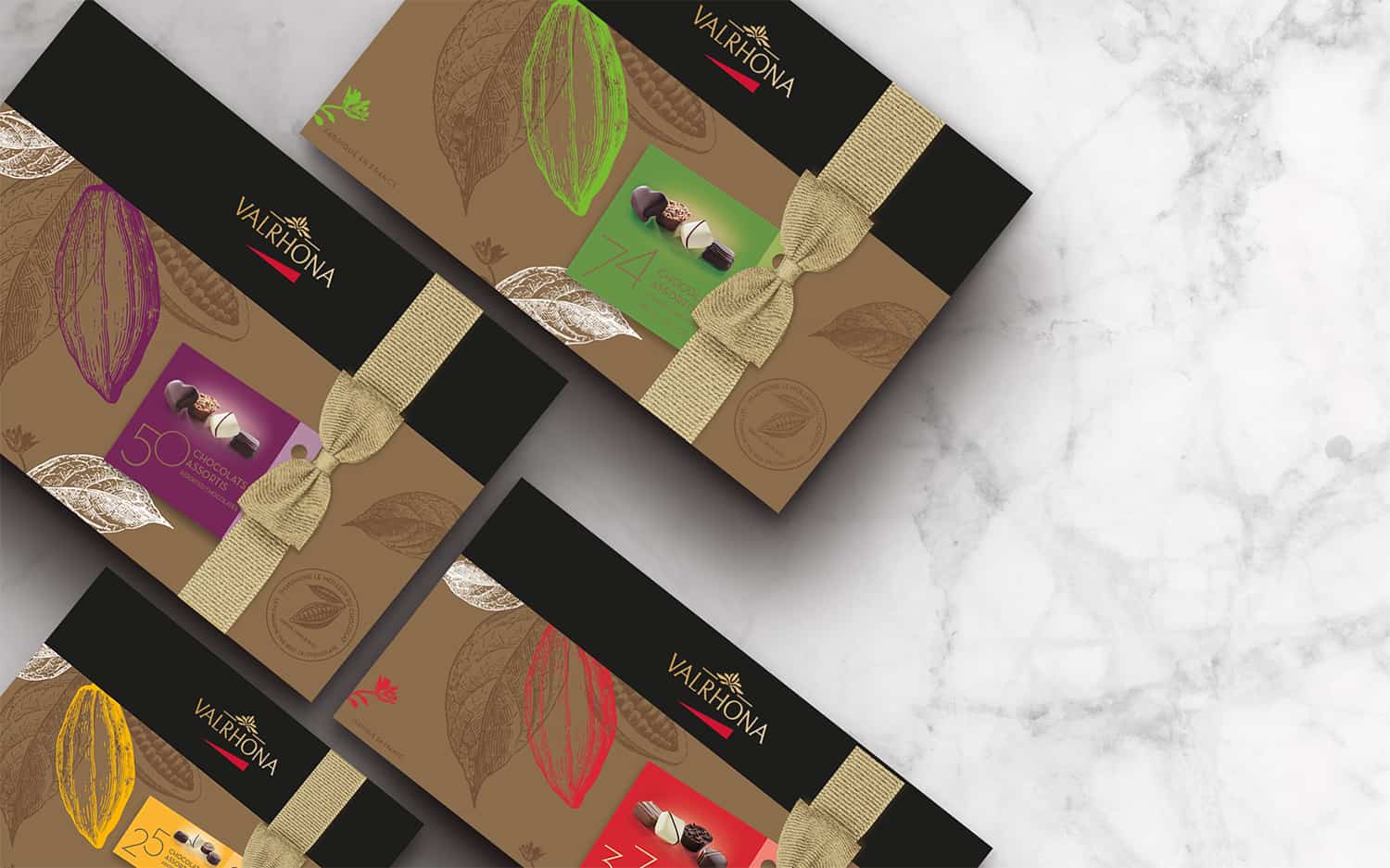 Valrhona Chocolate,
Prices Vary - $17.99 for Chocolate Pearls 
"A giant box of chocolate will always make me happy." is what Giada said when she received a variety of this chocolate for her birthday this year. In the culinary world, Valrhona has a reputation for being the best chocolate you can get - and whether you're a lover of milk chocolate, dark chocolate or white chocolate, they have tons of different varieties to choose from. Tip: we love the crunchy pearls for topping off your baked goods!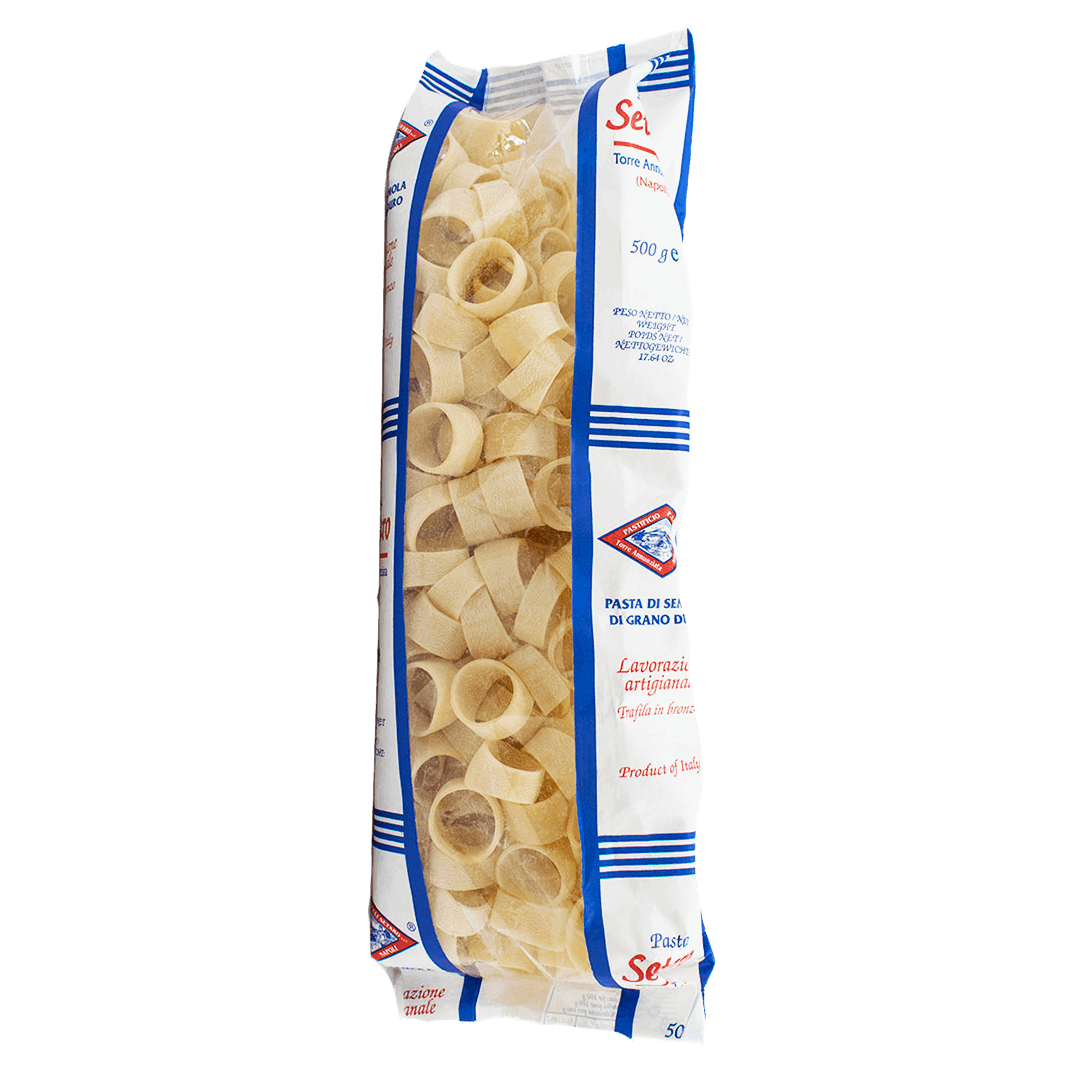 Setaro Calamarata Pasta,
$10.00
This distinct pasta shape, per the name, is inspired by sliced calamari – aka, squid! This short, tubular pasta is commonly served in the south of Italy, most usually with seafood – but it's just as delicious tossed with a simple pomodoro. Fun fact: this just so happens to be Aunt Raffy's very favorite pasta shape! Made by the Setaro family at their factory in Torre Annunziata in Naples since 1939, this pasta stands out from any made in the U.S. thanks to the minimally processed semolina flour they use that gives the pasta its robust flavor – and a beautiful texture that's both pillowy and perfectly aldente at once.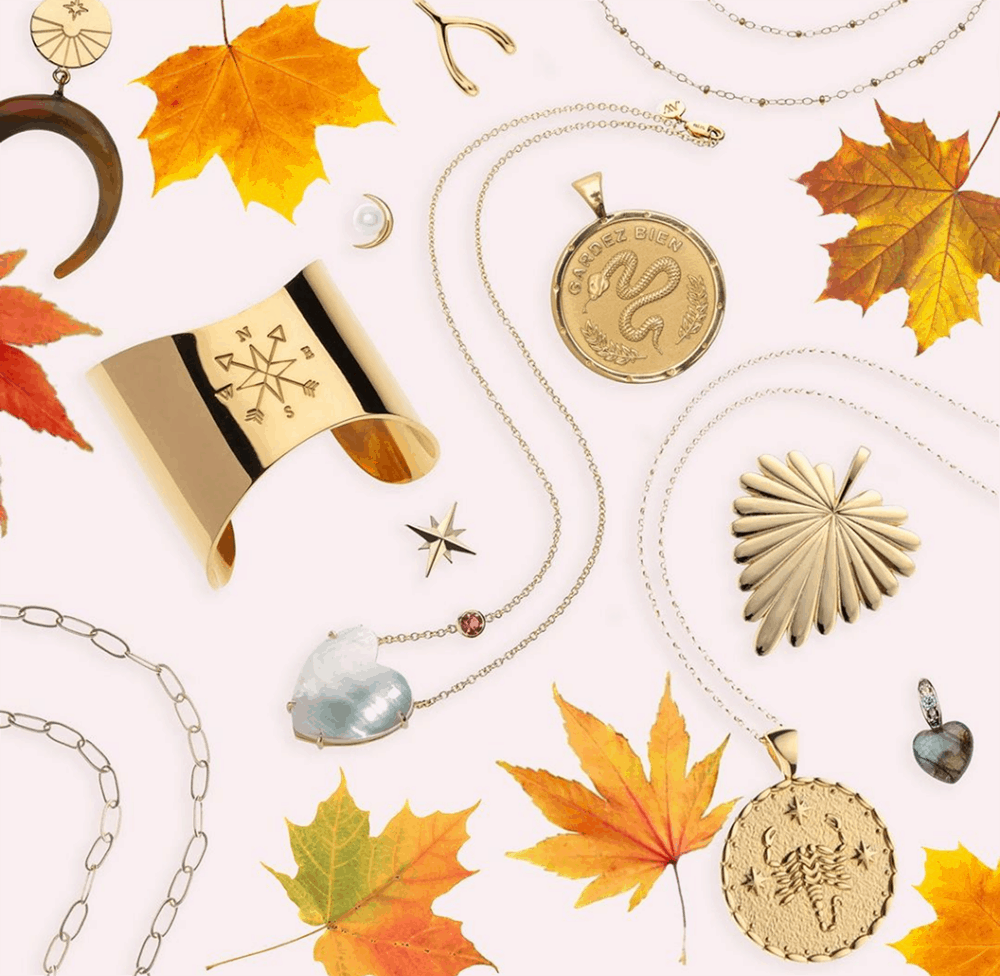 Jane Winchester Necklaces,
Prices vary
All of the statement jewelry in Jane Win is really something, but we're especially in love with the Zodiac Pendant Coins. These stunners come in a variety of styles for every sign in the Zodiac, so for the astrology-lover in your life, this is a truly meaningful gift to give.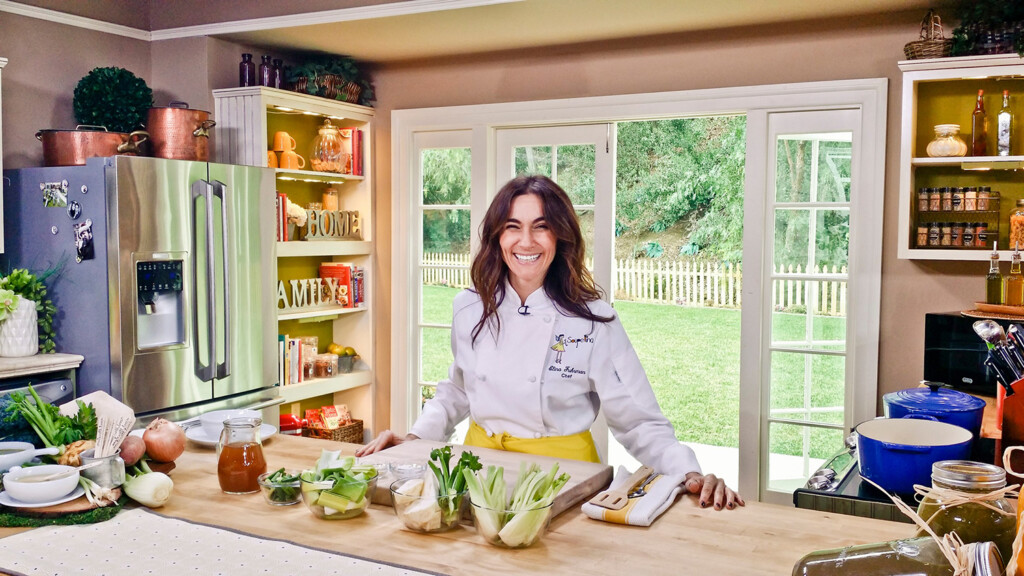 Soupelina ,
$17.00 +
There are two requirements for the recipient of this gift: they must A. love soup and B. live in Los Angeles. If you know anyone that happens to checks off both those boxes, then we've got a pretty perfect gift idea for you. This soup delivery service will send super clean, organic, vegan soup made from local ingredients straight to your door. Perfect for anyone who plans to do a 2021 cleanse right off the bat!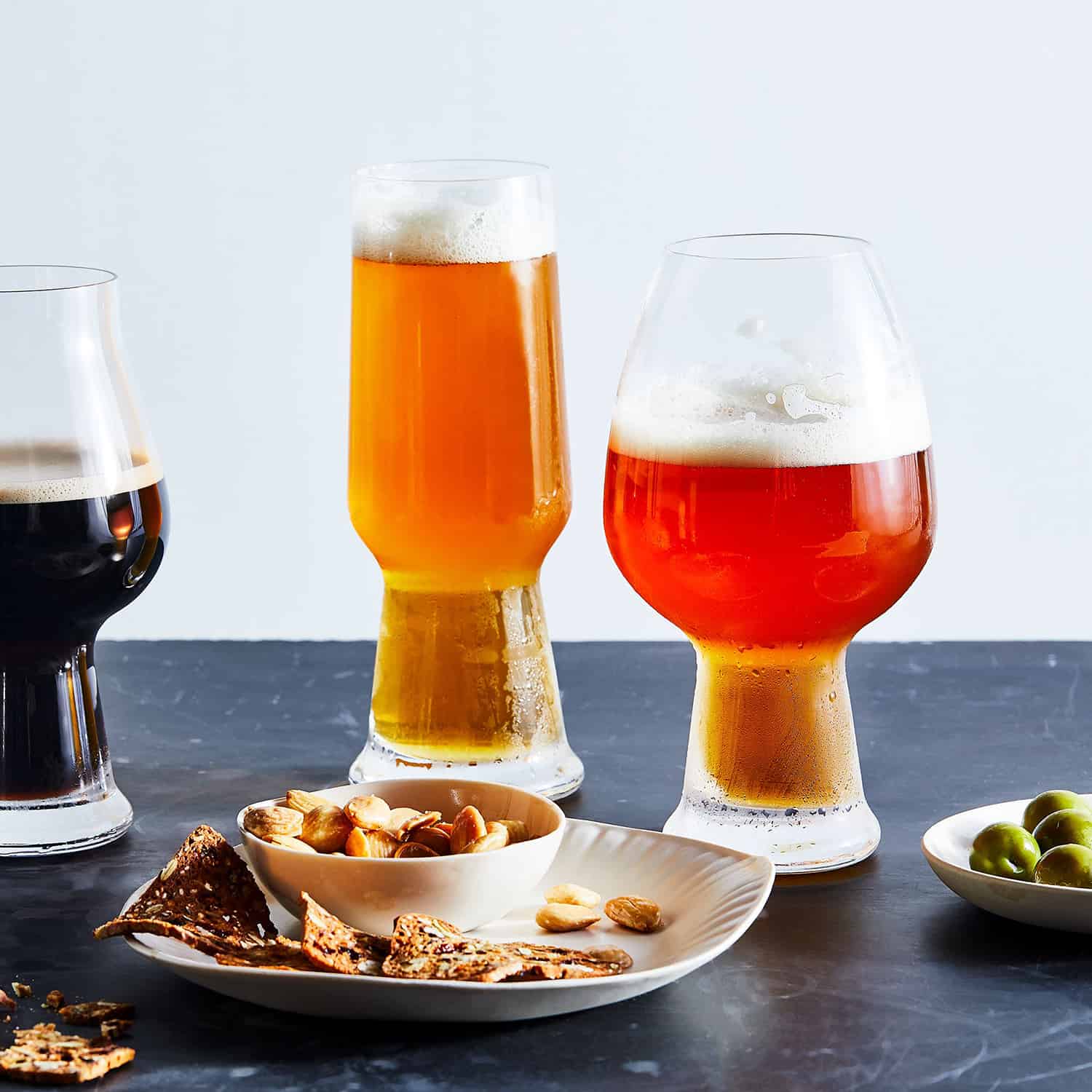 Italian Beer Glasses,
$40 - $80
Beer aficionados know that not just any glass will do for every cold one. Different varieties of beer shine in different glasses, similarly to wine - and this chic, contemporary set from Food52 will have you totally covered. This crystal set from Italy will put your beer on display in the prettiest way - and they're chip-resistant, too!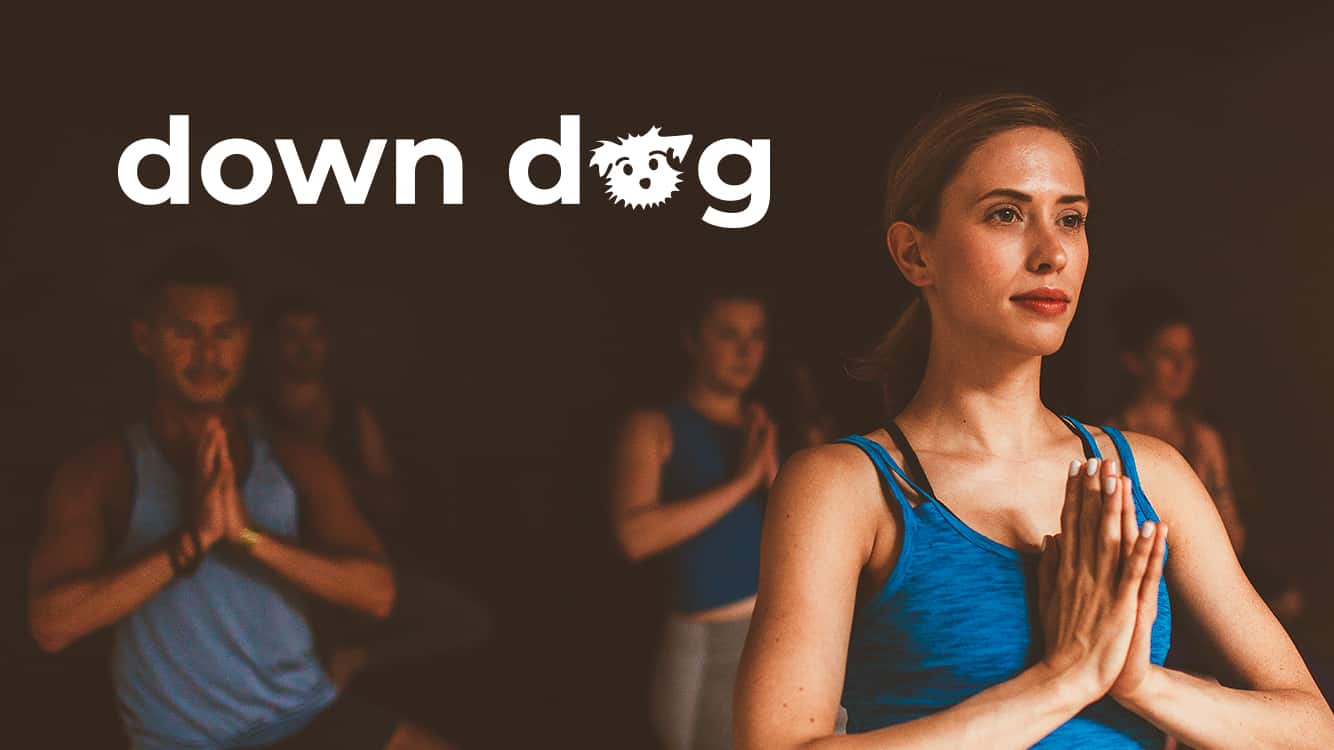 Down Dog App,
Free for healthcare workers! Otherwise, $7.99/month or $49.99/year
Give the gift of a personalized yoga workout that lives in your pocket with the Down Dog app. When we say personalized, we really mean it - instead of pre-recorded videos for you to follow, the app offers over 60,000 different configurations, and it changes them up for you every time based on your preferences. As Refinery29 says, it's a perfect yoga app for "people who get bored easily"!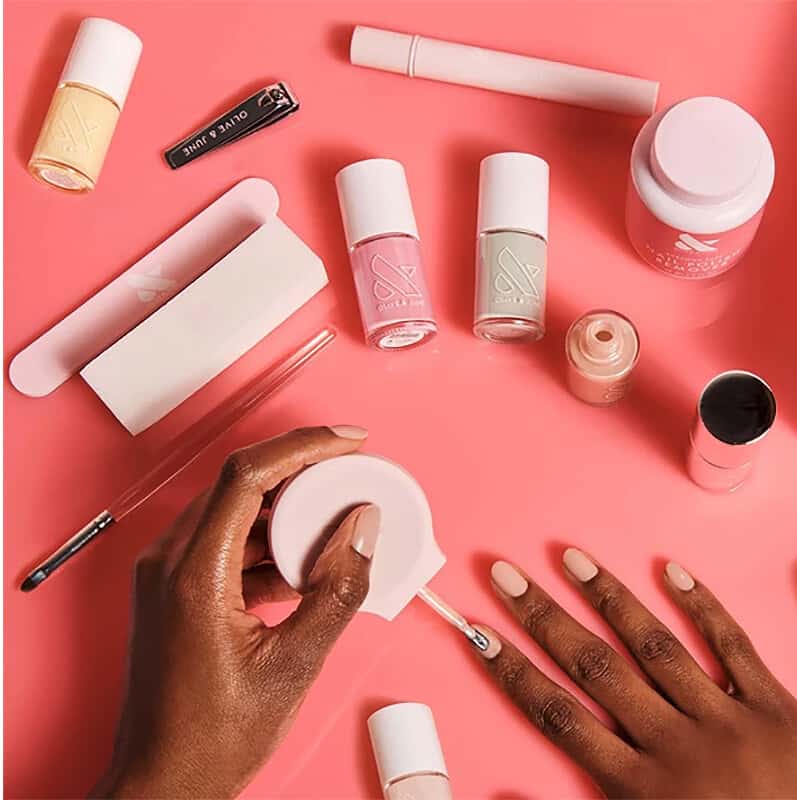 Olive and June At Home Mani-Pedi Set,
$130.00
We might not be nearly as good at doing our mani-pedis as the pros, but we've certainly tried our best this year - and this adorable mani-pedi set from Olive and June makes it a lot more doable! Not only do they offer 7 beautiful long-lasting polishes in chic colors, but the kit will give you all the tools you need for that salon-grade manicure.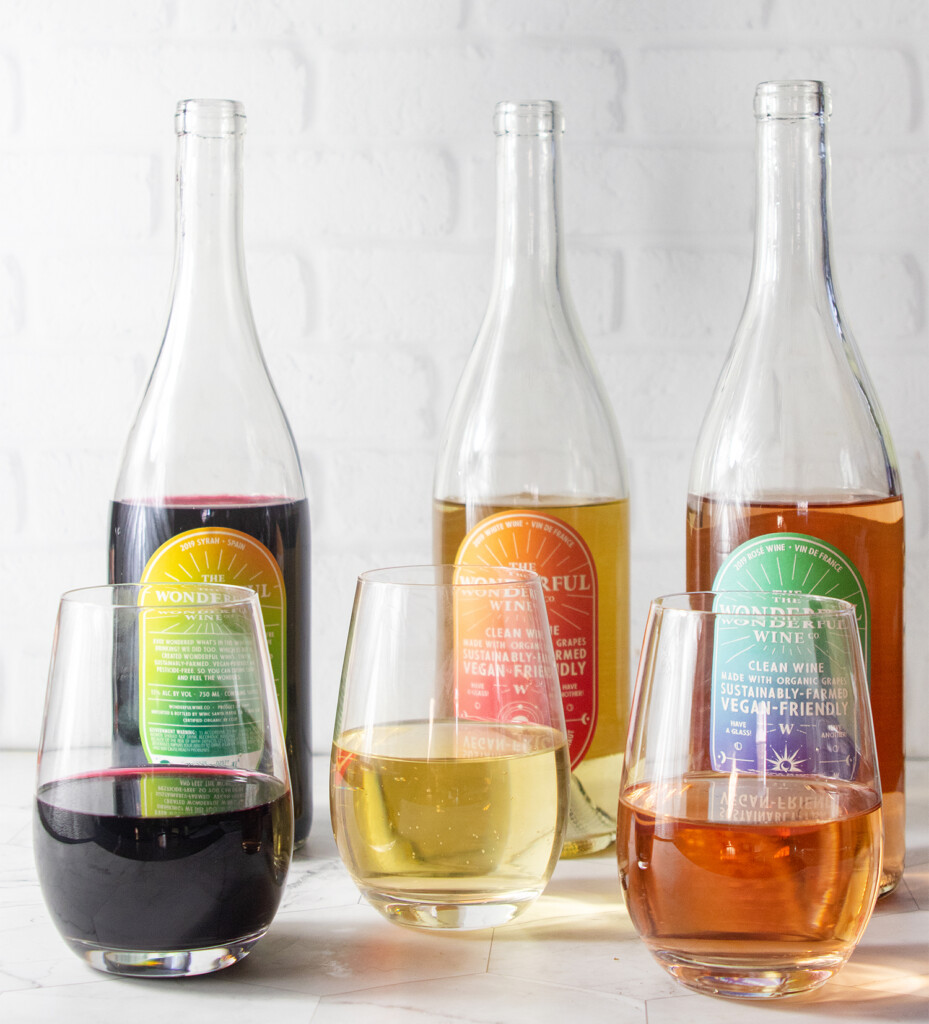 Wonderful Wine Company,
$20 per bottle
With virtual happy hours and many nights in, we've become a little (a lot) more into wine in 2020. We discovered this brand, Wonderful Wine Company, and we're kind of obsessed: the wines are clean, from organic grapes, low-sugar, vegan-friendly, 
and 
just happen to be delicious. It doesn't hurt that the branding is so cool, either! The wine lover in your life (even if it's yourself) will definitely appreciate this one.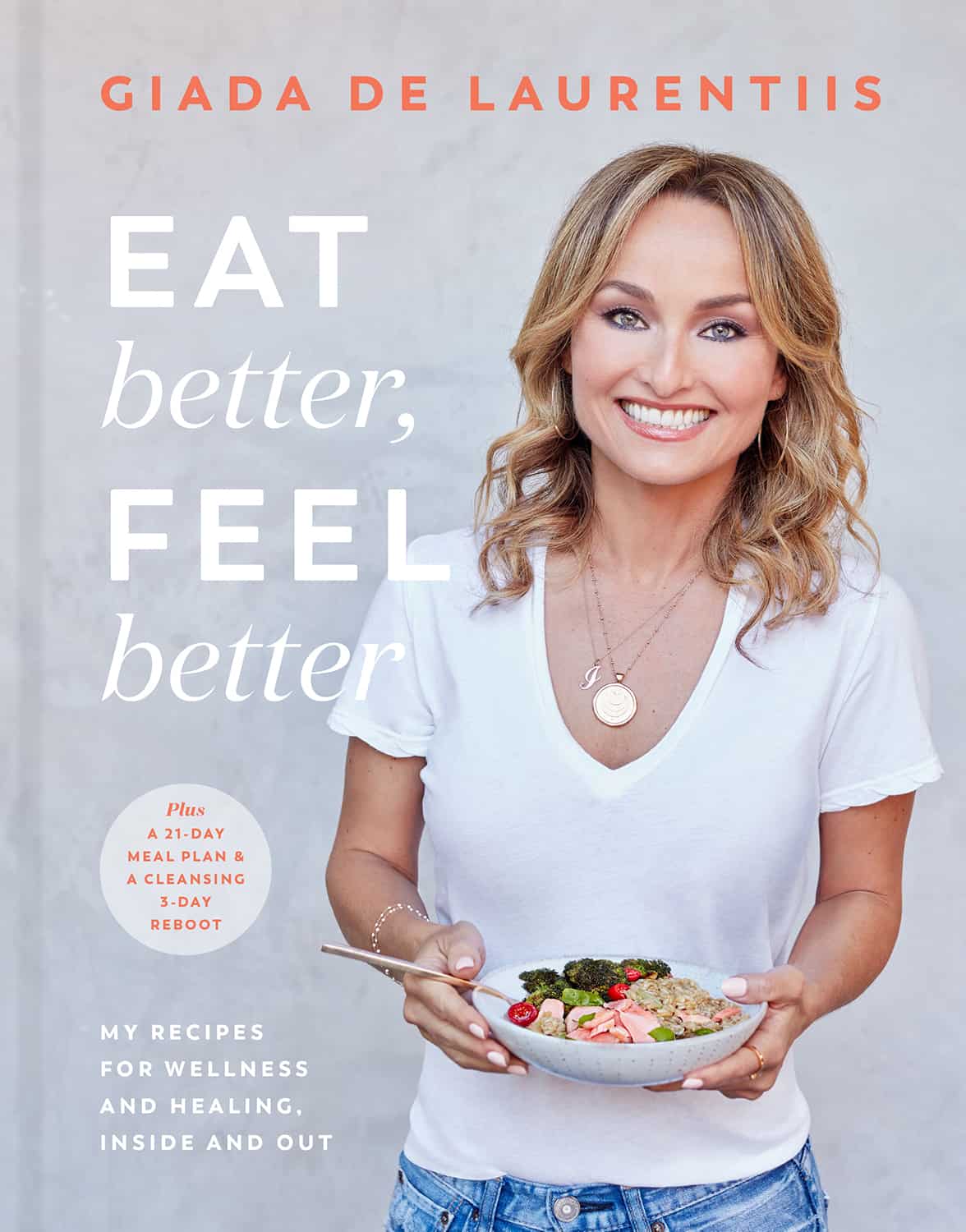 Signed copy of Giada's new cookbook, "Eat Better, Feel Better" (pre-order),
$32.50
For someone looking to get a headstart on those New Year's Resolutions, Giada's new cookbook, Eat Better, Feel Better, is a must-have. Giada's guide to nutrition and balanced living, as well as a collection of healthy recipes that don't skimp out on the flavor, are the perfect way to close out the holiday season.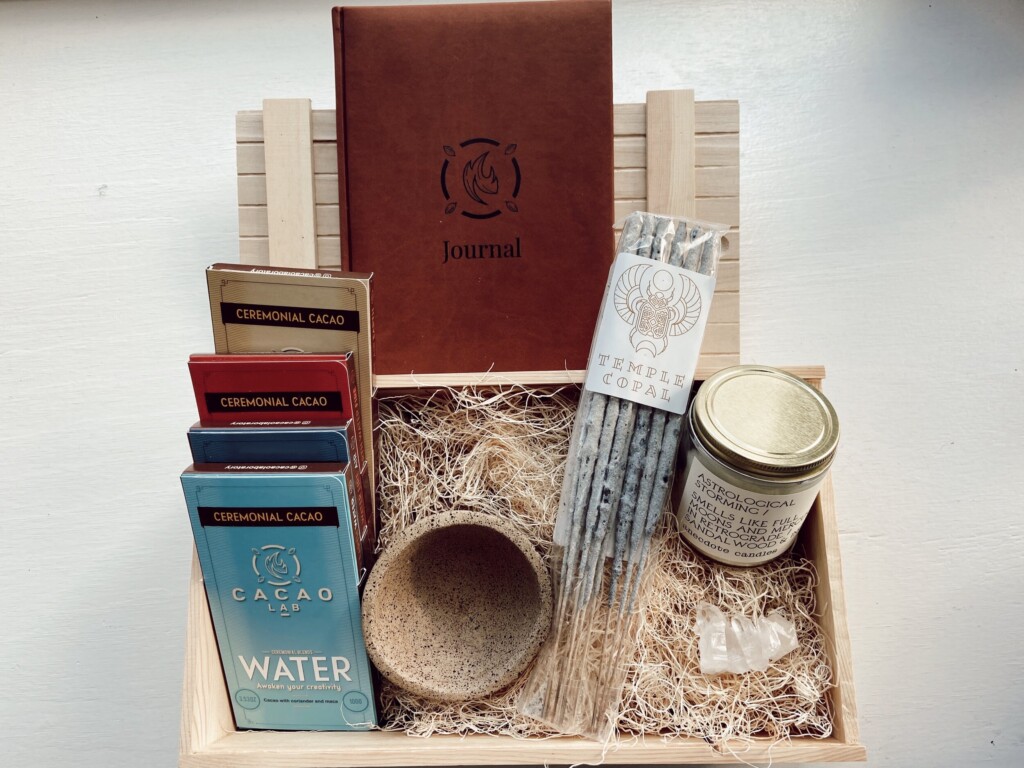 Cacao Ritual Box,
$210.00
Cacao Laboratory takes their Cacao seriously: their goal is to "bridge the gap between modern culture and indigenous communities" through their ceremonial Cacao. Each cacao blend offered in this gift box is said to offer you different properties, and they offer guided meditations and video instructions on how to prepare it. Mindfulness, meditation and chocolate - three things we can say we will gladly take more of this year!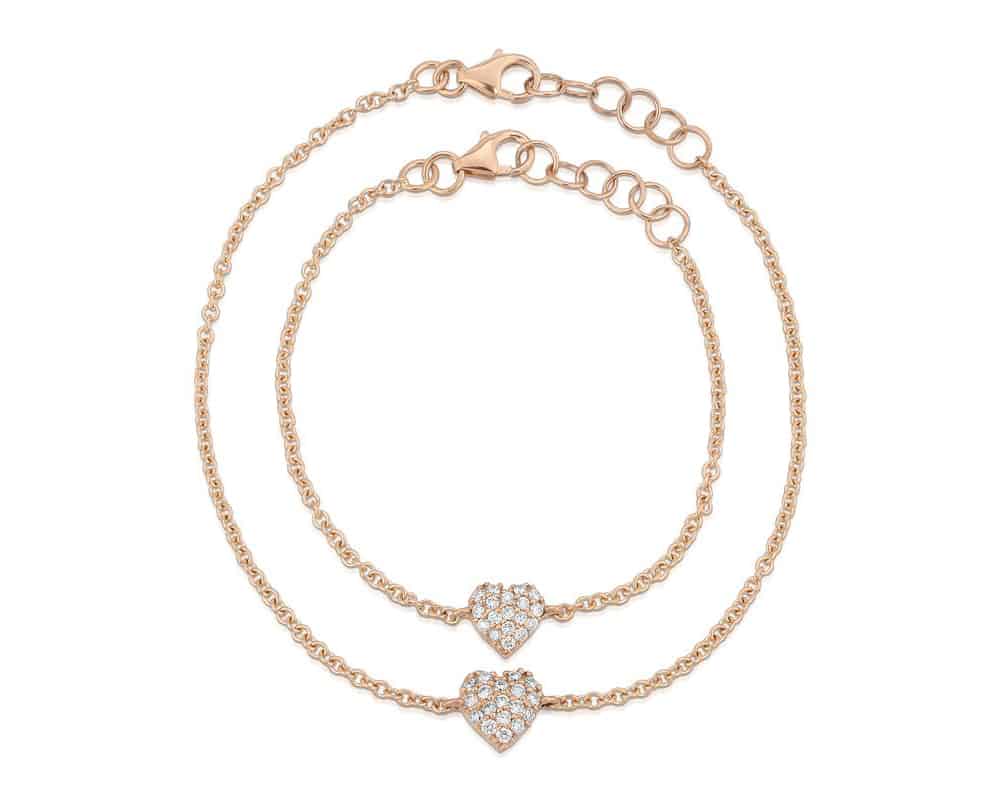 Mama Bijoux Mother-Daughter Jewelry,
Prices vary
For the mom who has everything, this splurge-worthy jewelry is a beautiful and meaningful way to go. Shop Mama Bijoux, a small woman-owned business, has an array of stunning jewelry from studs to necklaces and bracelets, but we particularly love the matching "mom & babe" sets.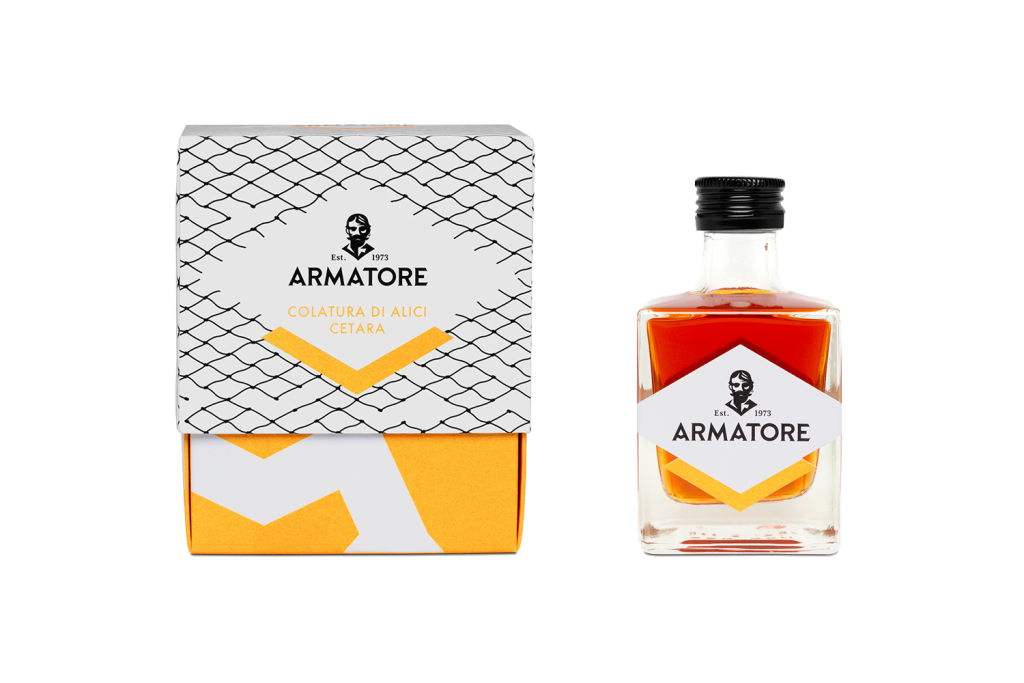 Armatore Colatura Di Alici, $24
Culinary folks are probably familiar with Southeast Asian fish sauce, a fermented ingredient that adds an unmistakable depth of flavor to any dish - but did you know there's an Italian version? Colatura di alici, a close relative of the ancient Roman garum, is made from anchovies cured in salt for up to 3 years. The resulting liquid is complex, aromatic, pure umami gold that is the essence of the sea. This modern version is made with fish sustainably caught off the Amalfi Coast, which are cleaned just hours after harvest and layered in chestnut wood casks with sea salt, then aged for 24-36 months. Use a little bit anywhere you need an umami punch, or toss into a traditional spaghetti con la colatura.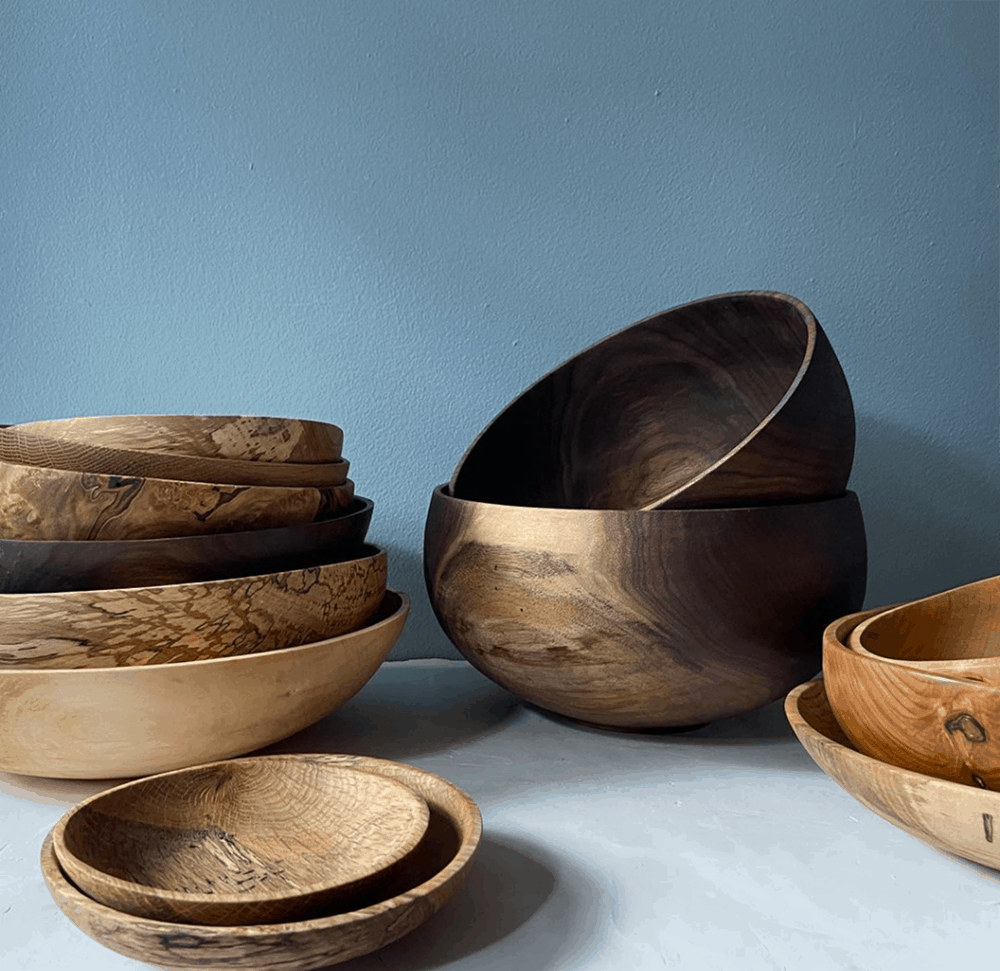 Sawdust Studio Bowls,
Prices vary
These handcrafted artisanal wood bowls are beautiful at first glance, but it goes a lot deeper than that: they're created from reclaimed wood, so no trees are sacrificed for any of the pieces. Every product is shaped from fallen logs in Connecticut - which means each piece is individual and unique, too. Stunning and sustainable - that's a big win-win in our book. 
Jasmine Rose Shower Scrub,
$20.00
Every year, we try to hunt down the very best body scrub out there. This year, we fell in love with The Kitchen Garden's simple sea salt scrub. Made on a small farm, this scrub is comprised of rose, jasmine and chamomile that are grown in founder Ashley's very own garden. Not only does it leave your skin feeling super exfoliated and soft, but the clean ingredients are amazingly nourishing. She has an array of other fab homemade products, too!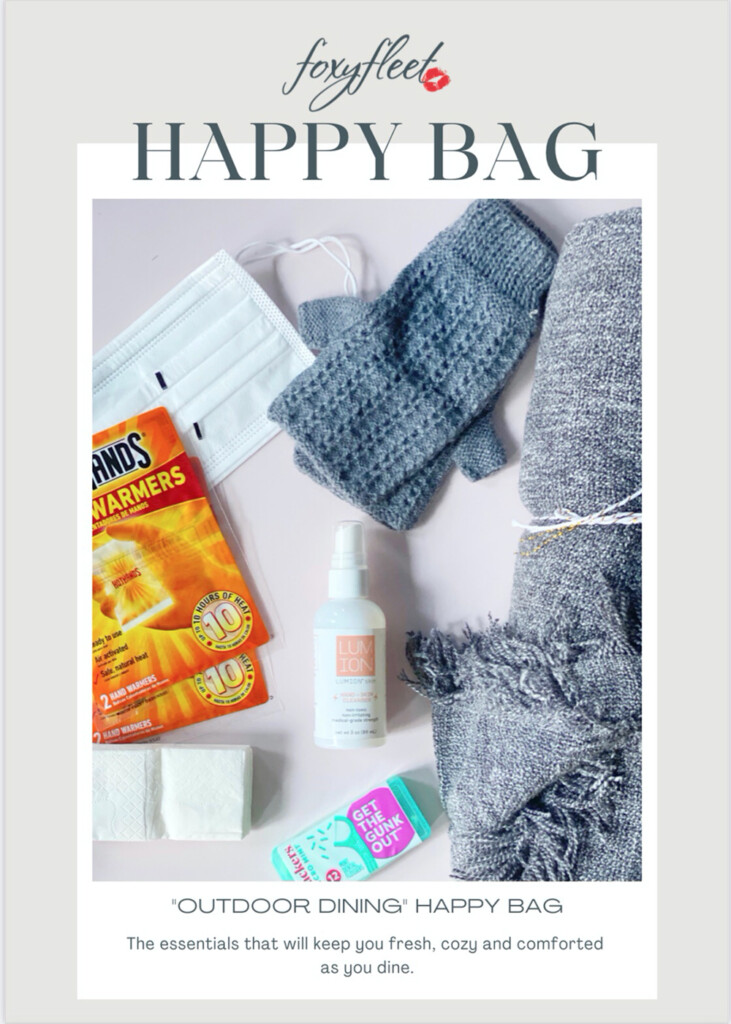 Foxyfleet Happy Bags,
DM for prices
If there was one person in this world we had to entrust with all of our skincare and makeup decisions, it's Julie Morgan - aka, Foxyfleet. Easiest decision ever! She's worked with Giada forever, and she's essentially our personal guru for all things beauty. She's currently curating "happy bags" full of her favorite products, and you can DM her through Instagram to order - and we couldn't sing our praises for her choices enough!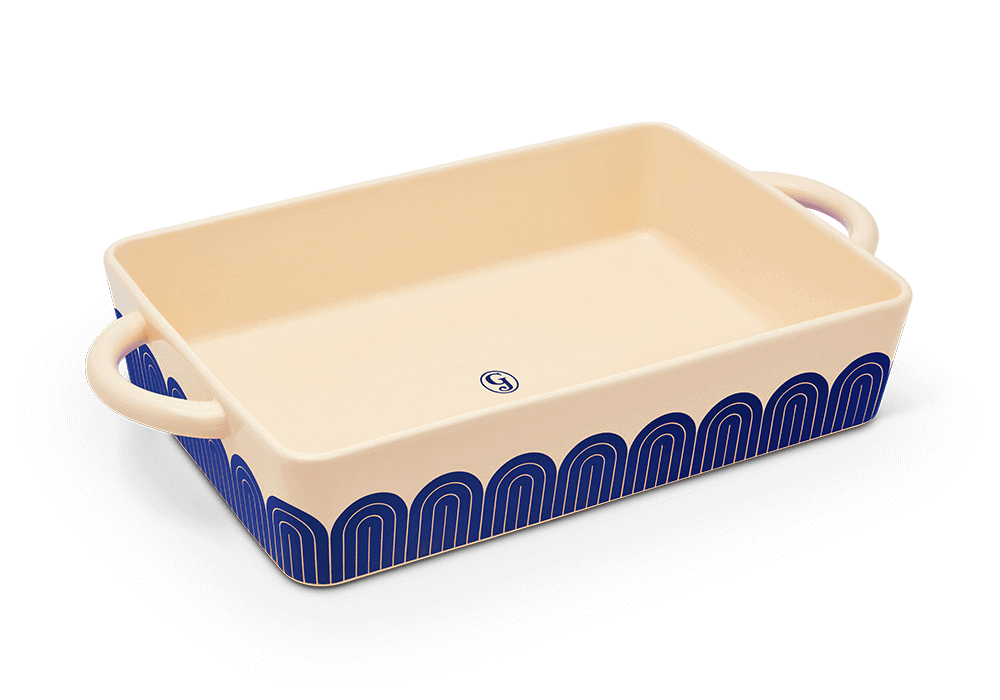 Great Jones Hot Dish,
$75
Great Jones is newly on our radar, and we love this company's beautiful designs and functional cookware that will help you feel empowered to tackle any recipe - and do it in a cute way! This 50s-era casserole dish goes perfectly from oven-to-table with baked pastas, lasagna, brownies or sheet cakes, and it's got the good looks to do it right (
and 
it comes in 3 colors)!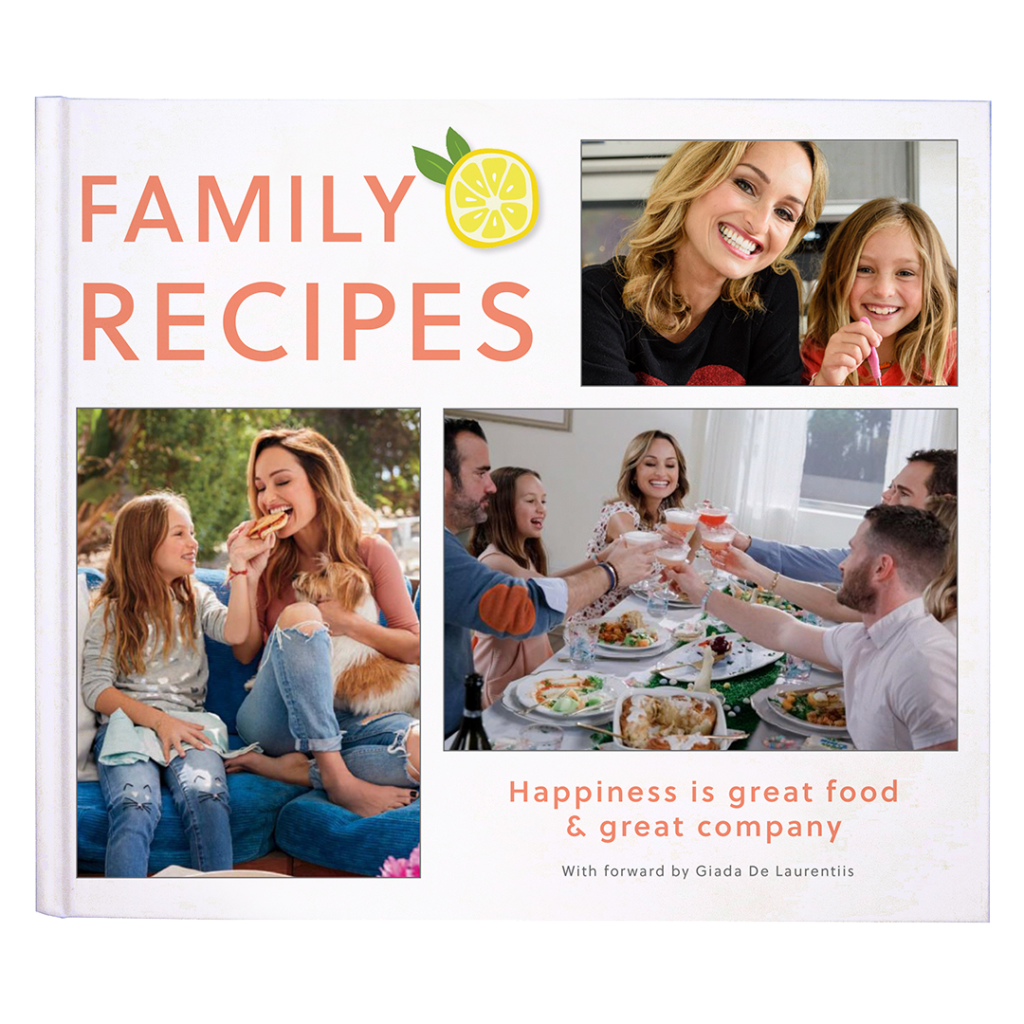 Personalized Recipe Book,
$99.00 +
Surprise the family chef with their most precious family recipes all in one place. All you have to do is send in your favorite recipes and family photos and choose a custom cover design, and we'll send back a complete cookbook unique to you! Giada thinks it's the perfect way to keep everyone cooking together for years to come. 
Sweet Tooth - Dolci for Two Kit,
Available December 7th!
Our Sweet Tooth gift box is a must-have for any dessert person this holiday season. The Lazzaroni amaretti cookies, Guido Gobino mixed dark & milk gianduja chocolates, Chocolate hazelnut spread, and Mini rubata breadsticks are sure to satisfy every craving. It's the perfect amount to share with a loved one, but we won't tell if you keep it all for yourself!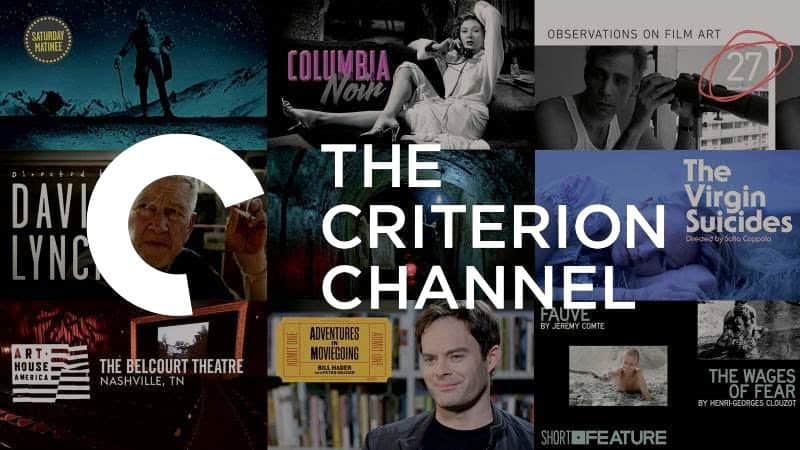 Criterion Collection,
$10.99/month or $99.99/year
For the movie buff, a subscription membership to the Criterion Channel is a pretty perfect gift. The company focuses on important classic and contemporary films, and their editions often feature restored film transfers, commentary tracks and other supplemental features. They work closely with directors and scholars to offer movie experiences that deepen the viewer's appreciation of every film - so grab the popcorn!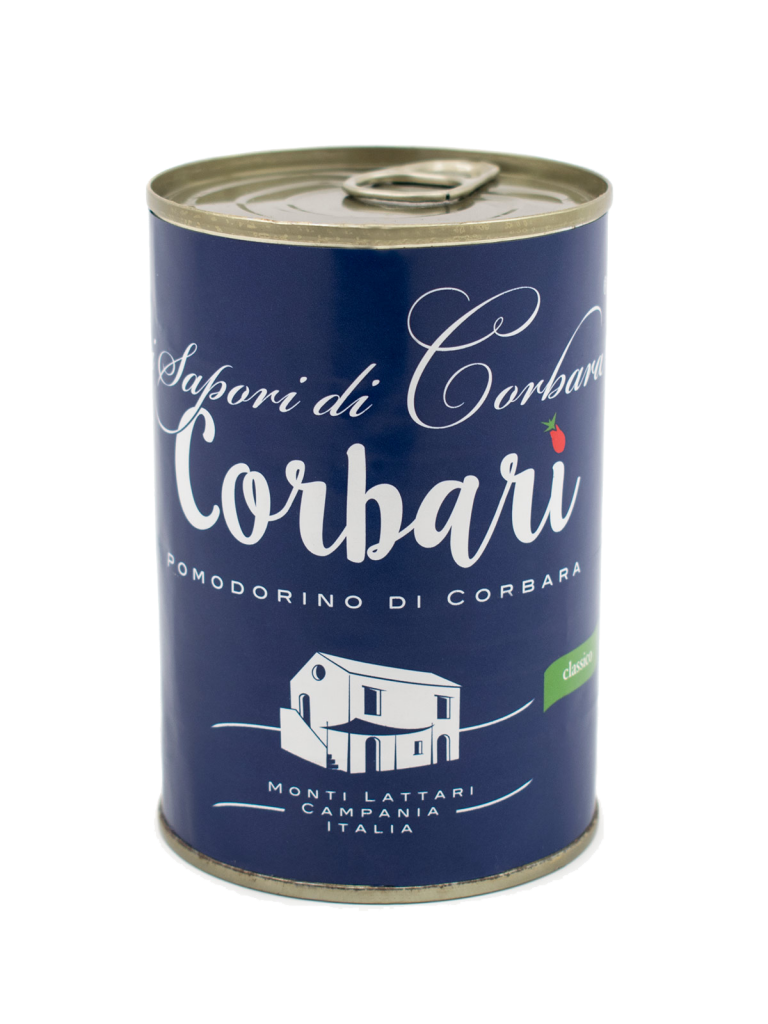 Pomodorino di Corbara,
$8.00
These sweet, bite-sized cherry tomatoes are grown near Corbara, a mountainside town in southern Italy. Even more highly prized than the famous San Marzano, pomodorini di Corbara are the secret ingredient to the perfect sauce.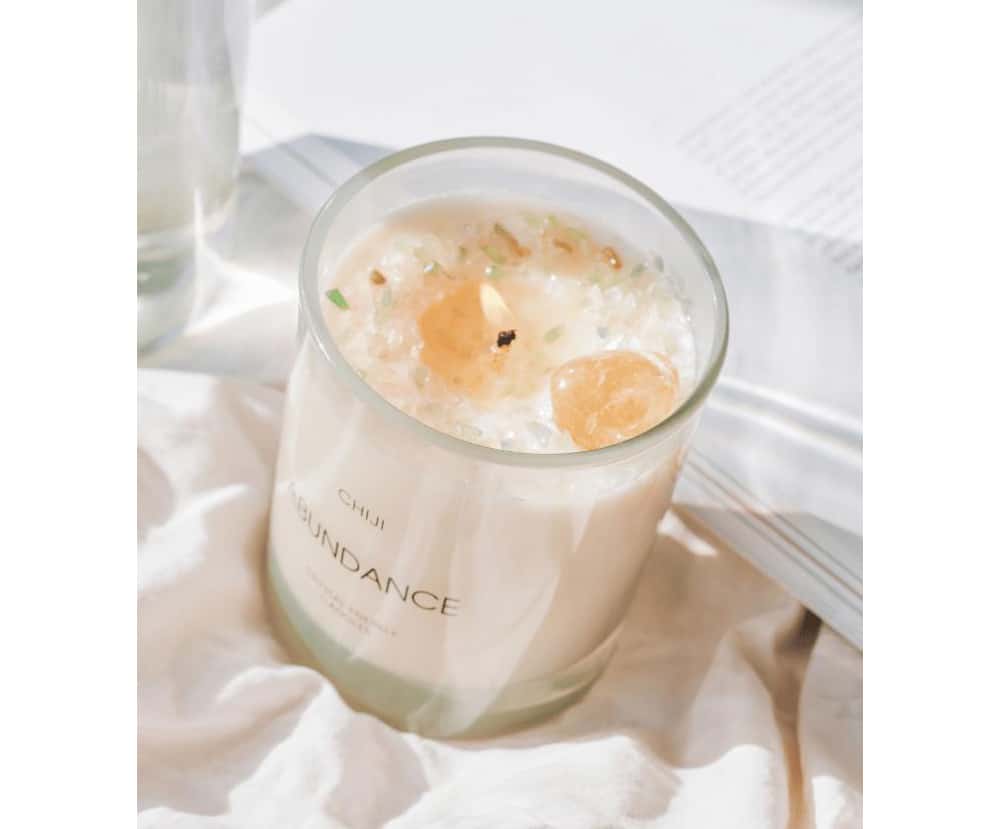 Home Of Chiji Positivity Candles,
 $49.99
We could all use a little extra positive energy right now! Many believe that crystals contain healing properties, and to be honest, this isn't the year that we're gonna naysay any potential giver of good vibes! These candles all have different blends of crystals embedded inside, all intended to give you different energies - but we love this Abundance Candle with citrine, quartz and jade. (plus -they're just super pretty!)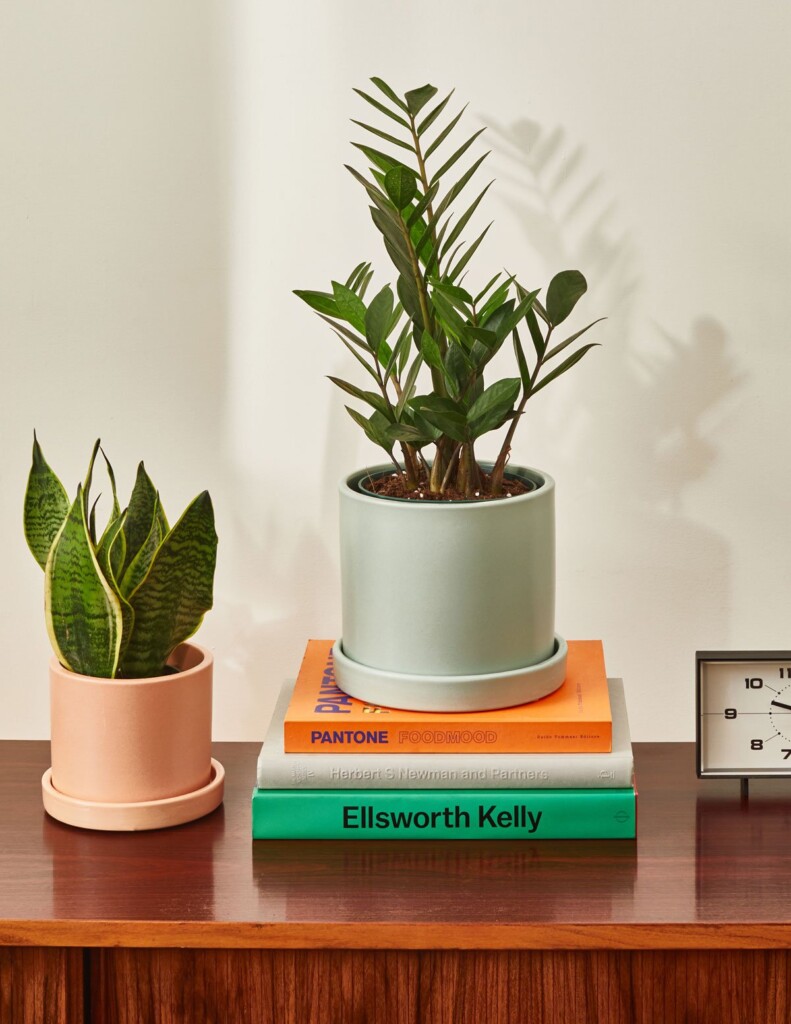 The Sill Online Workshops,
Prices vary
For the plant-lover in your life, The Sill is a one-stop-shop to fabulous gifts. From online workshops that go in-depth on plant care, to both live and faux plants, to super cute pots and accessories that ship anywhere, it's the site to visit for the friend who loves their indoor garden - or the friend that needs a little help figuring out how to keep it all alive!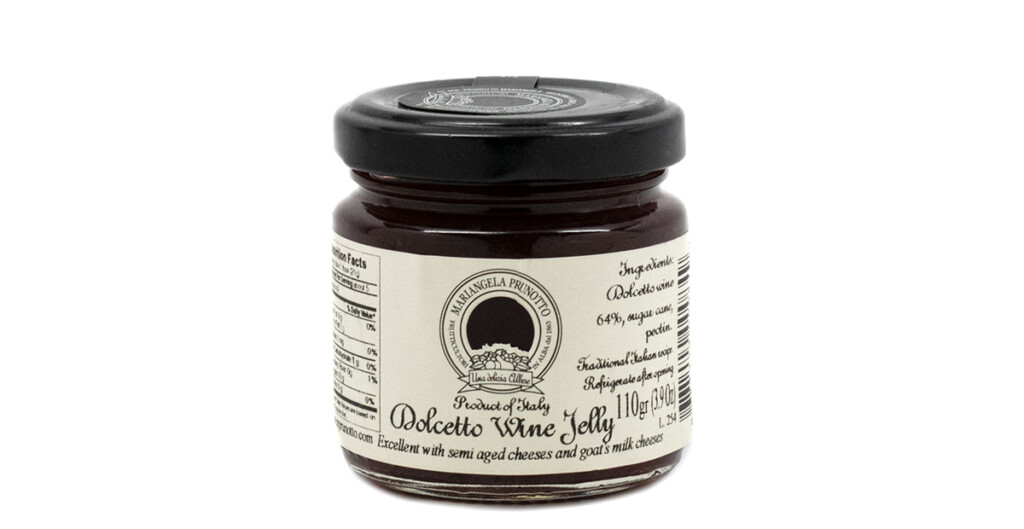 Dolcetto Wine Jelly
,
$8.00
If you're looking for something new for your favorite wine lover, try this Dolcetto wine jelly! Dolcetto is a red wine native to Italy's Piedmont region. Transformed into this sweet jelly, it's the perfect addition to any cheese board, or use it for a delicious glaze in a roast.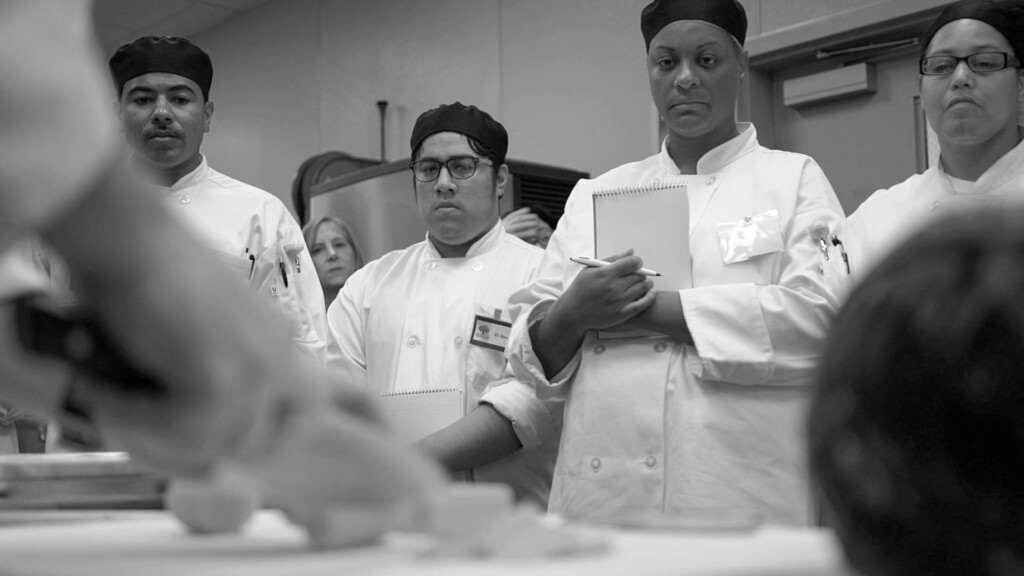 Jacques Pepin's Video Recipe Book,
$40+
Every chef knows the legendary name Jacques Pépin, and the Jacques Pépin Foundation Family just released Volume 1 of their video recipe book! Becoming a member helps support the foundation's goal of providing essential culinary and life skills to individuals with barriers to employment such as previous incarceration, homelessness, and substance abuse - plus, they offer grants, curricular materials, and networking opportunities to community kitchens nationwide. So you can learn how to cook from one the greatest chefs alive, and help strengthen communities!