Giada's Quarantine Mother's Day Menus
You must be signed in to print this content
Whether you're quarantining with Mom this Mother's Day, want to drop off food at her doorstep, or cook a virtual meal together, we have the quarantine menus for you.
It's undeniable that Mother's Day is going to be a little different this year - take it from St. Patrick's Day and Cinco De Mayo! There won't be any going out to brunch or dinner, but you can still make it special for Mom regardless of the situation. Some of you might be on quarantine with your mom, while others might be in the neighborhood, and some far away - and whichever category you fall into, we have 3 Mother's Day menus to make it happen!

At Home Together
If you're stuck at home with Mom, you've got plenty of options on what to make for her! We love the idea of a flavorful, brightly marinated chicken, like Giada's Preserved Lemon and Herb Chicken or Moroccan Lemon Chicken, paired with a springy salad - the Roasted Beet and Burrata Salad or Radicchio and Escarole Salad are great picks!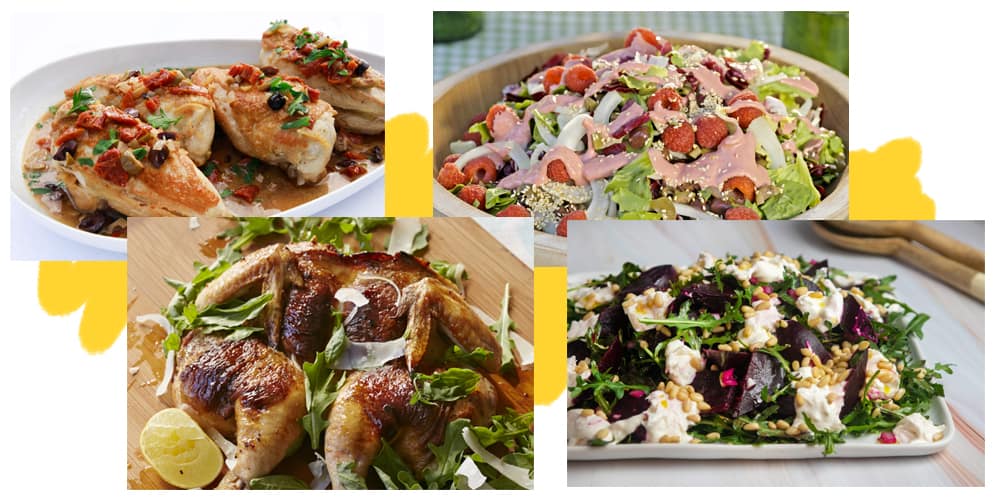 Meals To Drop Off
If you want to give mom the gift of a good meal but you aren't quarantined together, why not give her a drop-off meal? Casseroles and baked pastas are the perfect choice, as they can be heated up to perfection. Two of our favorite springy picks are Giada's Baked Lemon Ziti and Green Strata.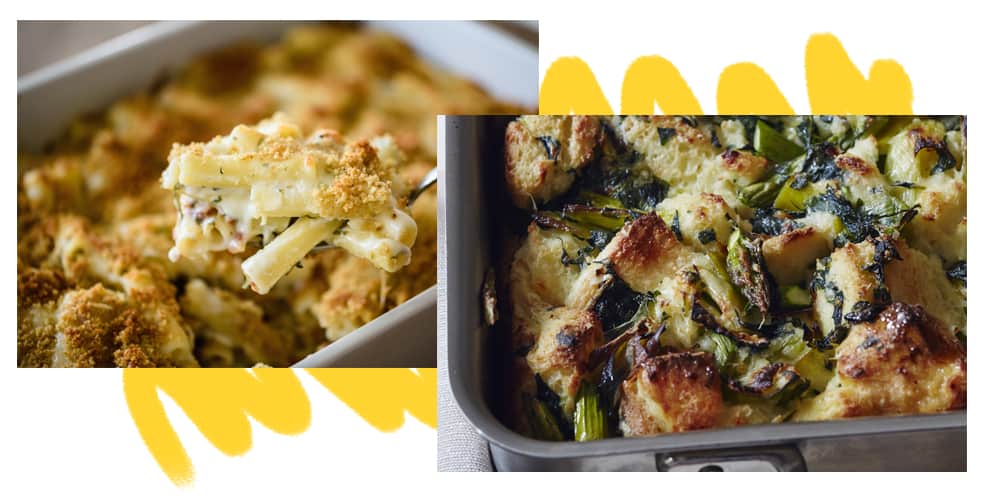 Virtually Cooking Together
We love the idea of cooking together with mom over Facetime, Zoom, Instagram calls - whatever! Pre-plan what you're going to cook in advance so you have the same ingredients, then you can cook together and still share a fun activity even from a distance. To pull this off, you need to pick a recipe that cooks up quick - our choice? Giada's One-Pan Salmon with Artichokes and Sundried Tomatoes. It just takes about 20 minutes from start to finish, it's all cooked in one pan, and it still feels like a really elegant meal.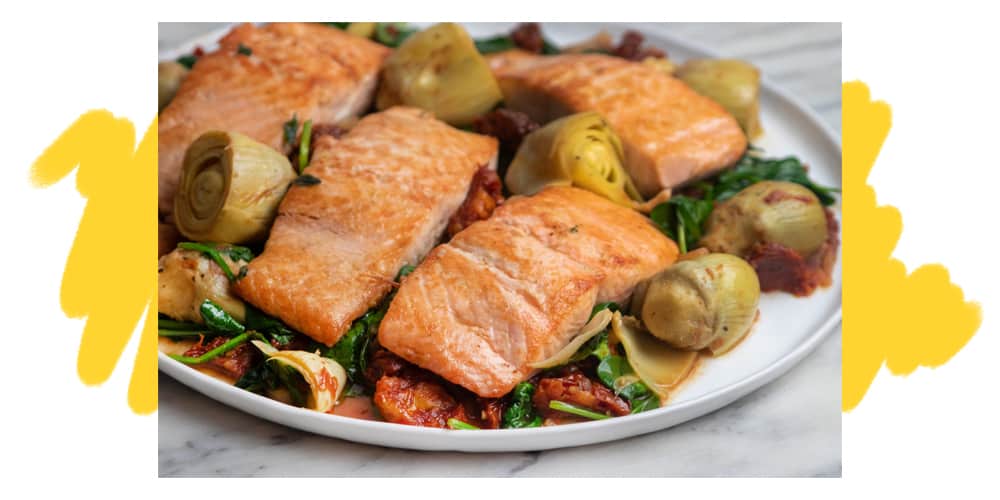 What's For Dessert?
And of course, we didn't forget dessert! We have two perfect picks that will go with any menu - Giada's classic Torta Caprese, or her Lemon Torta Caprese. Done! Happy Mother's Day, everyone!