Get Ready For Fall Cooking With Butcherbox
You must be signed in to print this content
Fall is finally here, and our favorite meat subscription box is perfect for the season.
This post is brought to you in partnership with Butcherbox.
Once we're done lamenting warm days and summer produce, the fall excitement sets in
fast
. Bring on the simmering stews, cozy nights, sweater weather and casseroles. We're ready for it!
To turn our anticipation into productivity, we've been getting ready for fall cooking in some of our favorite ways:
saving up Parm rinds for future sauces and stews
,
preserving summer's best tomatoes
, and the most fun of all? Signing up for
Butcherbox,
which after having a waitlist for months, is finally available again!
Fall and winter are the seasons of roasting, braising and soup-making, so having a freezer loaded with a variety of meat is incredibly helpful in meal prepping during the frigid months - and with
Butcherbox
, you know everything you get is high-quality. When we say high-quality, we really mean it: we're talking 100% grass-fed and pasture-raised beef, free-range organic chicken, heritage breed pork and more. We love this company because they're dedicated to partnering with farmers who prioritize humane and sustainable practices - which is beneficial for the lives of animals, livelihood of farmers, and the environment too. Not to mention the cherry on top, which is the fact that all of their products taste
amazing
.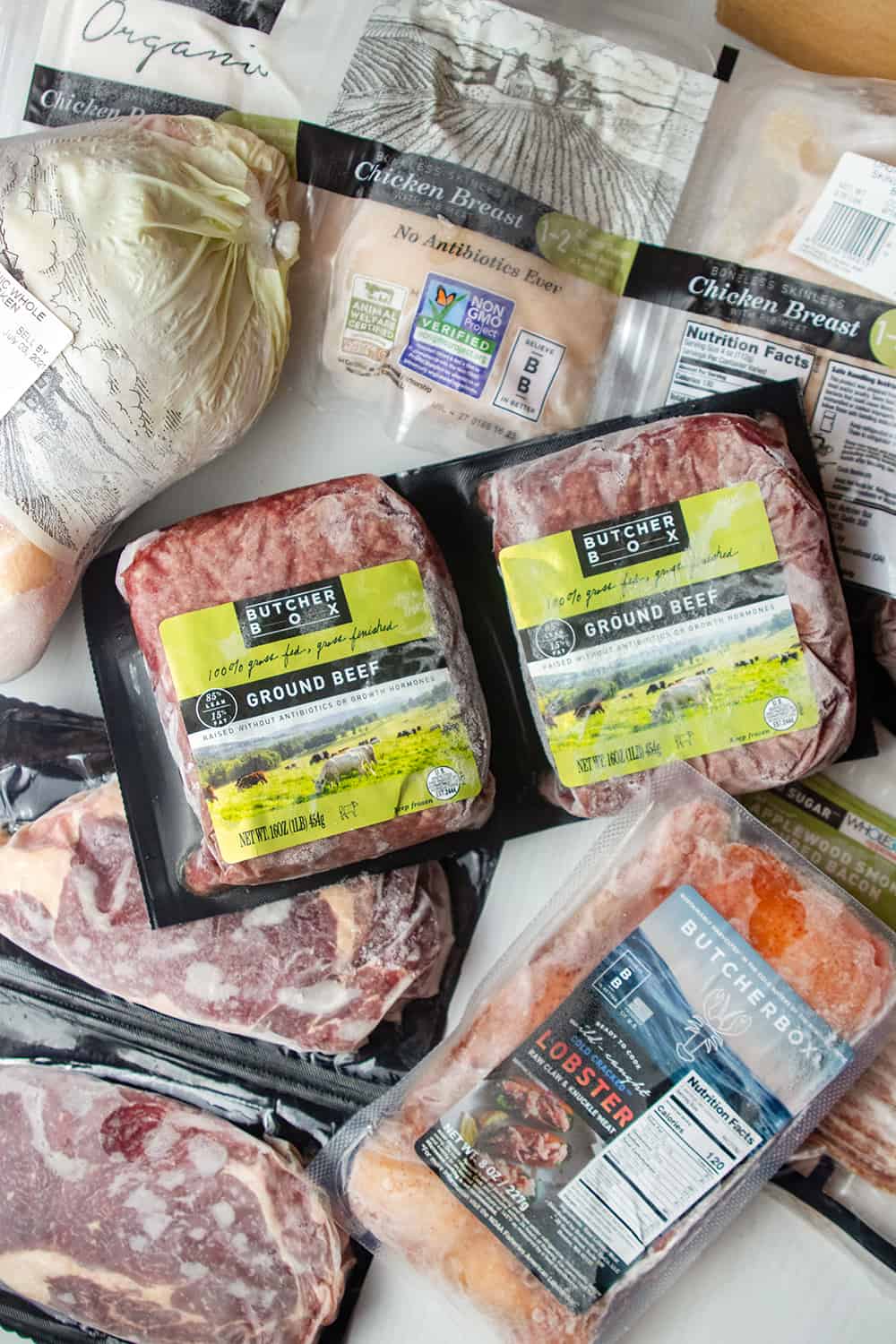 Speaking of their product, they have an amazing promotion going for a limited time that you seriously can't miss -
free ground beef for life
. That means new members receive 2 lbs of grass-fed, grass-finished ground beef in every box for the lifetime of their
ButcherBox
membership. Seriously. To us, that means a lifetime of
bolognese
,
cheesy baked manicotti
,
lasagna
,
meatballs
,
ziti stufati
... some of our favorite fall and winter comfort foods, and the ground beef is FREE.
This is an incredible promo that we're really excited to share with you all!
Tap here to sign up for Butcherbox
and get ground beef for life - and you can start daydreaming about your fall feasting with the recipes below.