Lemony Pumpkin Bruschetta
Lemony Pumpkin Bruschetta
Author:
Giada De Laurentiis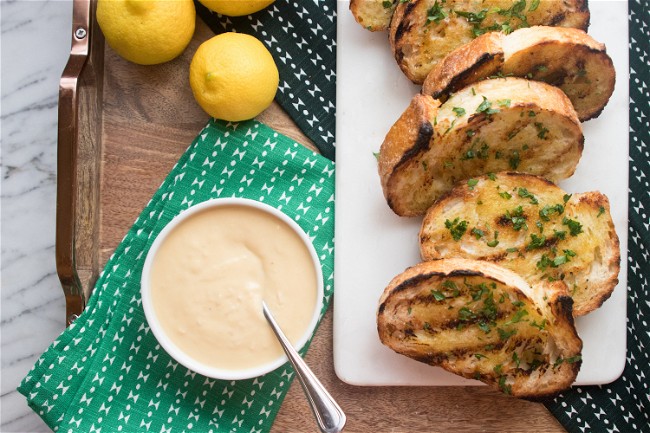 Ingredients
2 tablespoons olive oil
2 tablespoons fresh lemon juice
6 slices 7x31/21/2-inch-thick rustic white bread
1 large garlic clove
1 tablespoon chopped fresh Italian parsley
Salt
1 cup Giada's Lemon Pumpkin Alfredo Sauce (thinned with 2 tablespoons water, warmed gently)
Instructions
Whisk the olive oil and lemon juice in a small bowl to blend. Heat a grill pan over medium-high heat. Grill the bread until golden brown, about 2 minutes per side. Rub the cut sides of the toasts with the garlic. Generously brush the lemon mixture over the bread. Sprinkle with the parsley. Season with salt, to taste. Serve with the warm sauce for dipping.